COVID-19 Response
In response to the recent world events, we are taking actions to ensure the safety and continued success of our customers and the communities that rely on us to grant property access to the people who matter.
Resources for success
Learn strategies and tactics from industry experts during this difficult time.
Features for safety
Provide staff and residents with a safer property management and access experience.

Remote access
We can add a button to the touchscreen of your smart intercom that can be programmed to call staff to facilitate remote access to the building. This button can be set up to call a property manager, a leasing manager, a super, etc, even if the staff is off-premises — allowing you to communicate with and grant access to service providers, leasing tours, or other visitors.

Contactless entry
Residents and tenants can open automatic doors or gates without touching anything. 'Swipe-to-open' in our mobile app allows them to open the door/gate for themselves or a guest. Siri- and Alexa-integrations allow them to use their voice to open the door/gate when their hands are full. Plus, our Apple Watch app allows them to open the door/gate even if they've left their phone behind.

Remote management
Maintain control while you're working remotely. Grant property access, add or remove tenants, and review entry logs from anywhere you have an internet connection — you can even manage more than one property all from a single mobile application or web-based dashboard.

Share updates
Share important updates with residents and visitors by asking us to put a splash screen on your smart intercom. You can share notes about how deliveries should be made, cleaning schedules, visitor guidelines, or whatever else you need to communicate. This ensures that visitors and residents see the information as they come and go.

Self-guided tours
Send your prospective residents or tenants a virtual key that they can use to access the property during a self-guided tour. The virtual key only works during the times you've designated and can be revoked instantly. You can receive a notification when the virtual key is used along with a picture to review within our mobile app and on our web-based dashboard.

Video calling
See and speak with visitors, guests, and service providers through live video. Install our mobile app on a smartphone or tablet or our front desk software on a desktop computer so you can see and speak with visitors while still maintaining your social distance — allowing you to provide safe access to your building.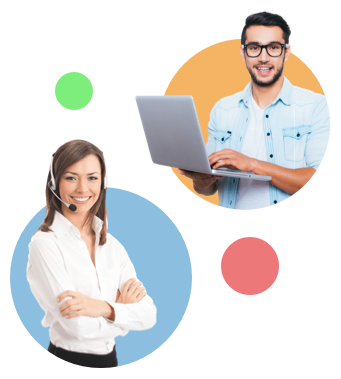 Need assistance?
We are here to help.
We pride ourselves on outstanding support. We are available 7 days a week to answer your questions, help your residents, and ensure that your experience using ButterflyMX is the best it can be.
Whether you need help implementing any of our features, want to learn about new products or services, or just want to chat — we want to hear from you.