All of Your Installation Questions Answered
Did you know ButterflyMX certified installers are eligible to receive installation referrals?
Join us for a live 20 minute webinar on Wednesday, September 30th at 1pm ET where we'll cover:
How to become a ButterflyMX installer
Material that you will need for the certification
Best practices for taking the exam
Q&A at the end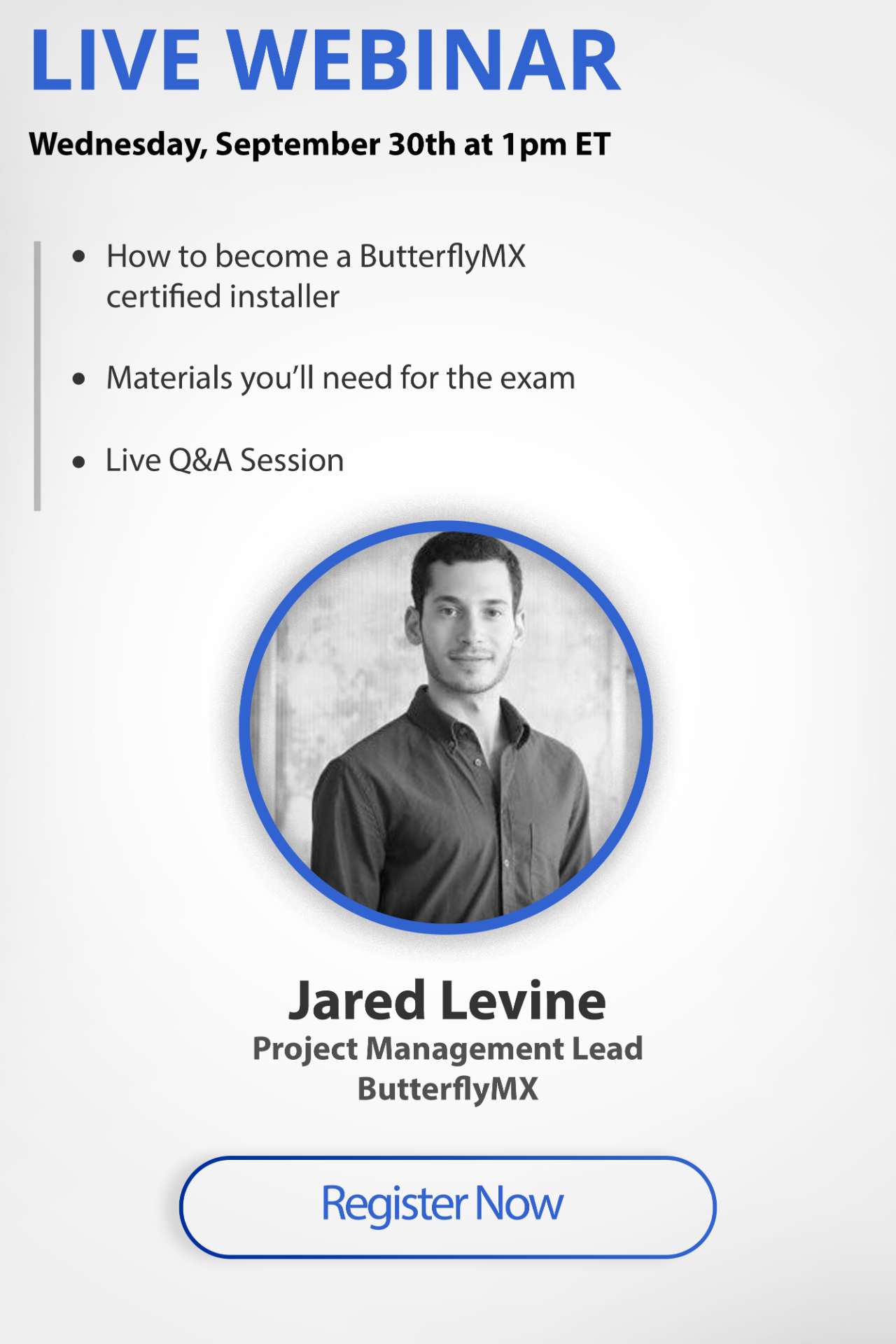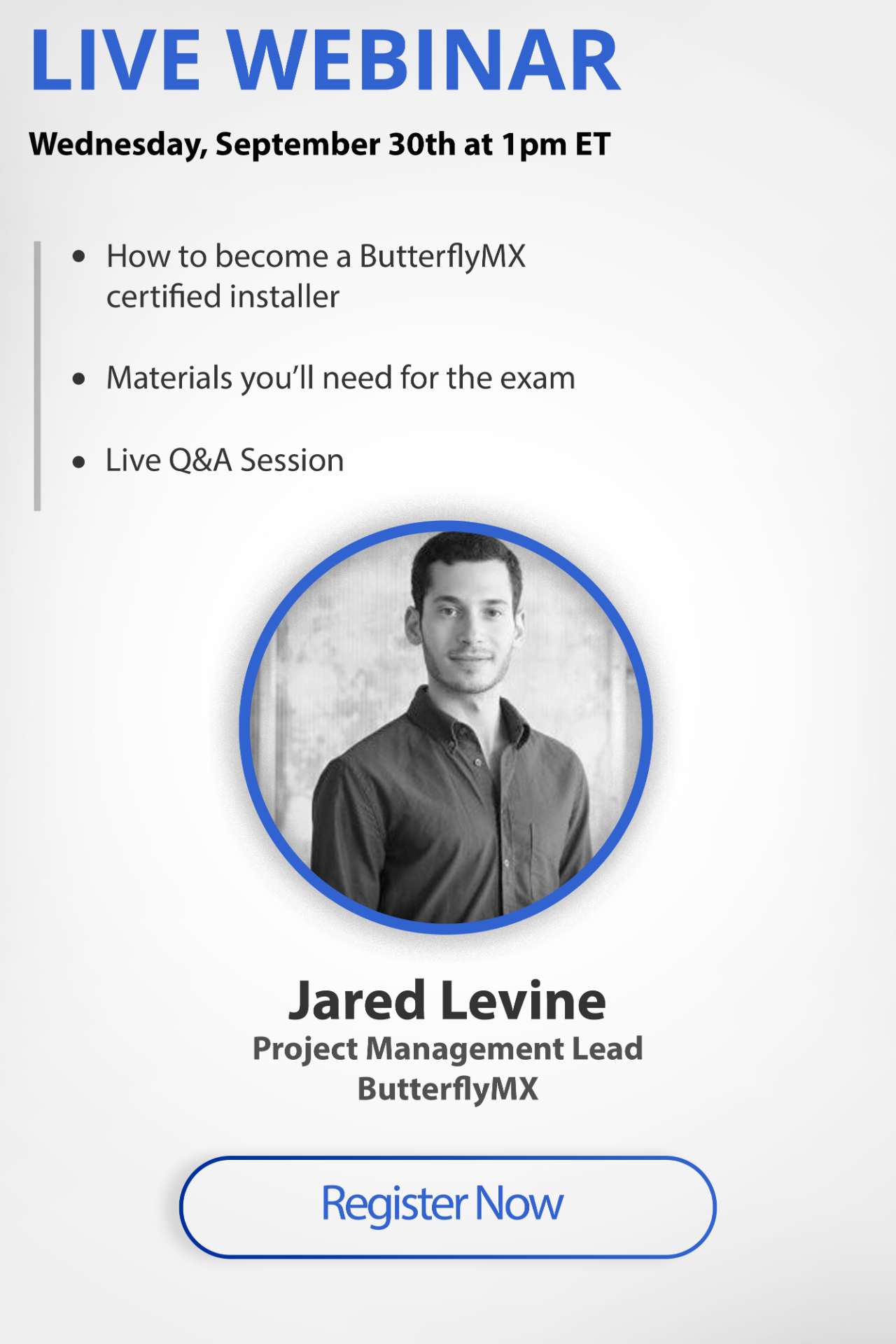 All Your Installation Questions Answered
To ensure you do not void our two-year hardware warranty, we require that anyone installing our products be certified. If you're considering taking our free 30-minute certification exam, we recommend watching this webinar first.
Join us for a live 20 minute webinar on Wednesday, September 30th at 1pm ET where we'll cover:
How to become a ButterflyMX installer
Material that you will need for the certification
Best practices for taking the exam
Q&A at the end
What installers and integrators are saying…
"The product stands alone in the property access space for its reliability, features, and support. We only recommend ButterflyMX"
Brian Schoen, founder, and CEO at Realnets
"I have been installing ButterflyMX for the past two years and it's far and away the top video, app-based intercom out there."
John Sicignamo, VP at Advanced Multi-Family Security
"The installation of this intercom is incredibly simple, just three wires and you're done. I can usually do it in under an hour."
Jake Goldberg, Owner at Priority Security Solutions