Technology makes renters' lives easier in many ways, from paying rent to tracking packages, but it also helps avoid awkward conversations. According to a survey of more than 1,000 U.S. residents conducted by Entrata and ButterflyMX, renters share many common concerns, including clogged toilets, attempted DIY maintenance, missed deliveries and packages, noisy neighbors and more, all of which they may be reluctant to report to management. These findings highlight the often awkward situations renters find themselves in and how increased property management technology and innovation is alleviating some of those situations.
Download this report now to see the results of our renters' survey.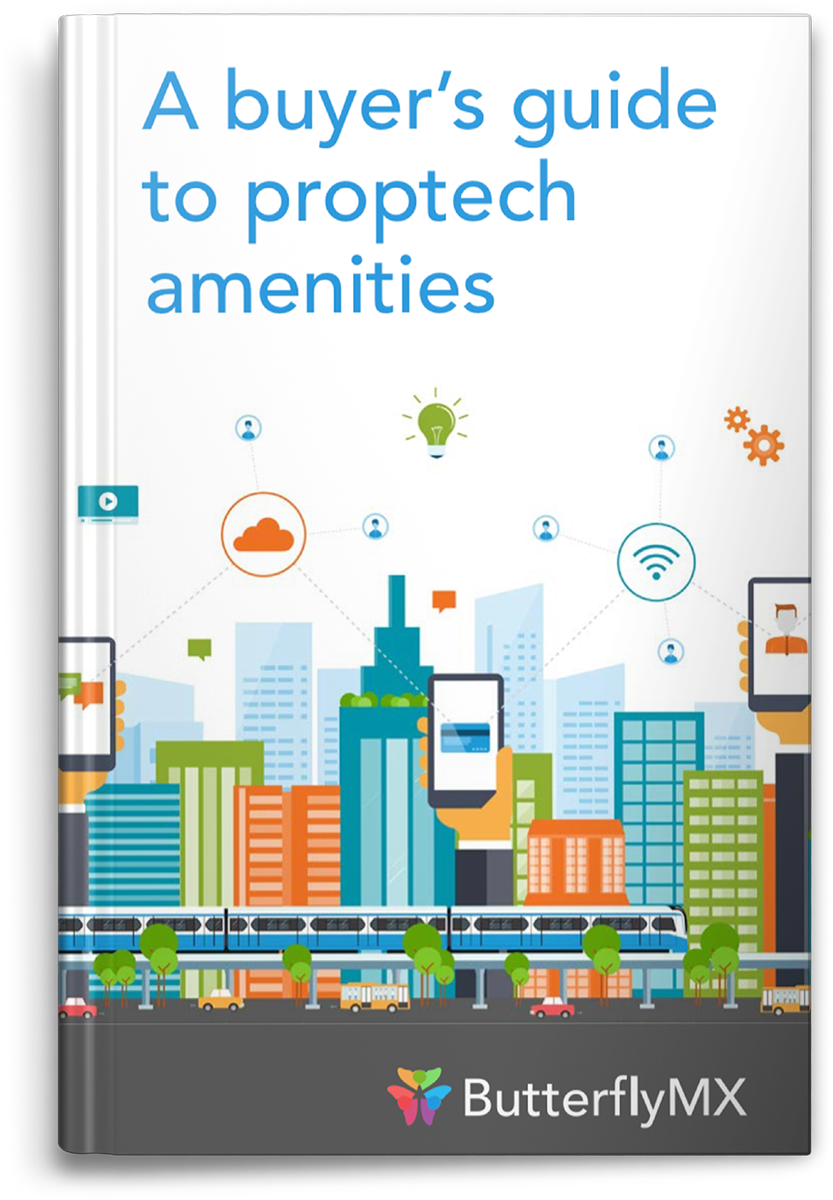 A buyer's guide to PropTech amenities
It's a renter's market in cities across the United States. The pressure is on property managers to not only compete for new residents but to also retain the ones they have. As we learned in previous eBooks, amenities are the answer to attracting and retaining residents. The question now becomes: which amenities? Property technology, commonly referred to as PropTech, provides a strong foundation on which to build. In fact, in a recent survey by Schlage, 86 percent of respondents said they were willing to pay more if their apartments had smart technologies.
Download this 37-page guide to learn which PropTech amenities are right for you.
What property managers are saying…
"When it comes to amenities, it's all about security and convenience. Today's tenants want amenities that make their lives easier while still allowing them to feel safe in their own homes."
Tara Nguyen, property manager at Greystar
"Tenant retention needs to be an obsession for every property manager. They need to ensure that their tenants are satisfied and happy."
Stacey Arias, ARM®, property manager at Kettler
"Property managers love renter's markets for obvious reasons: They have an easier time finding renters than they do in a buyer's market. But to keep them, you have to make them happy."
Tarah Vela, asset manager at Hines Development