At ButterflyMX, our team faced every unique challenge with resilience and strength throughout 2022. And we're so proud to share that as we head into 2023, we're the strongest we've ever been.
We had a busy year — from winning awards and expanding into a new New York City office, to surpassing 10,000 installations. Yet with all this growth, we still feel like we're just getting started. We look back on 2022 with immense gratitude, and we're excited to recap our 2022 milestones with you.
ButterflyMX's top five achievements of 2022 are:
Won the Proptech Breakthrough Award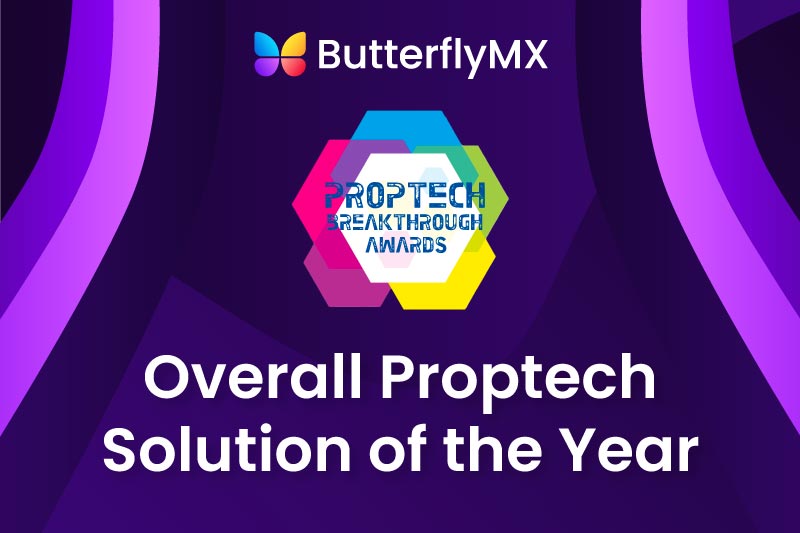 The PropTech Breakthrough Awards honor excellence and innovation in the property technology space, and in 2022, we earned the title "Overall PropTech Solution of the Year."
We're honored to have been recognized among other impressive proptech companies, including Appfolio, Embue, and Padsplit, among others. Winning this award is a direct reflection of not only the quality of ButterflyMX products but the hard work and dedication of everyone behind them.
Acquired CloudKeyz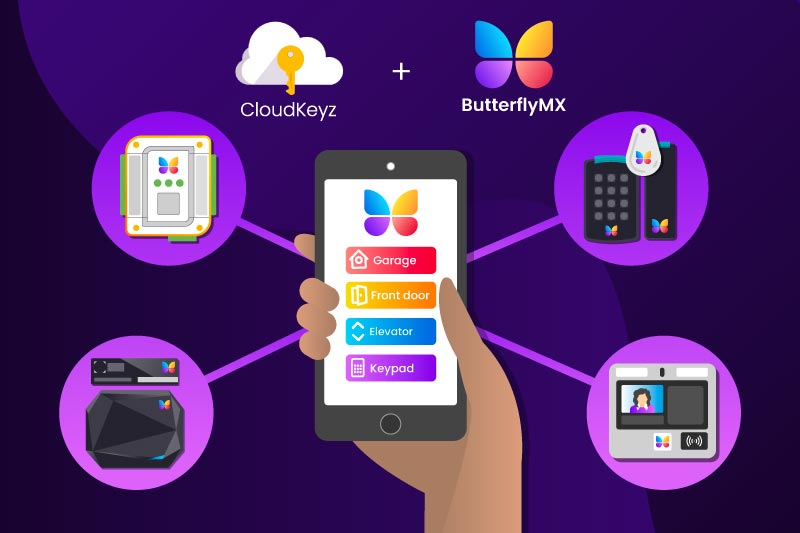 In May, we acquired a cloud-based access control company, CloudKeyz, allowing us to extend our access control system from the front door throughout an entire building.
This acquisition has completely transformed our access control ecosystem. With CloudKeyz's products, team, and customers, we're poised to continue expanding our wings through 2023.
Welcomed 119 new ButterflyMXers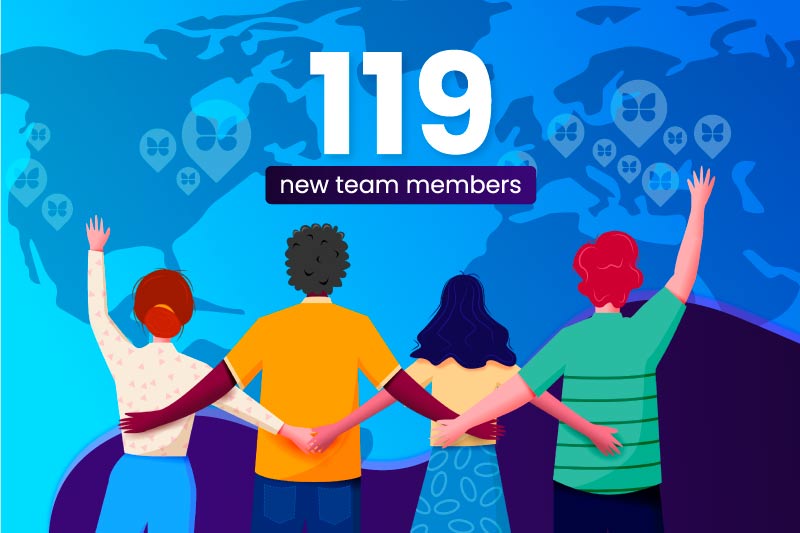 As the ButterflyMX property access solution grows and evolves, so does our team. We are so proud of the 119 new members who joined the ButterflyMX family this year.
Our team now consists of 119 talented and hardworking engineers, designers, customer success, sales, and marketing people from across the United States, Austria, Spain, Croatia, Ukraine, Montenegro, Macedonia, and Bosnia.
And to accommodate this growth, we opened a beautiful new office in the Flatiron district of New York City!
But don't worry — we're not showing any signs of slowing! We're continuing to expand our team with exciting new career opportunities in every department.
Reached 10k buildings, 20k reviews, 1 million apartments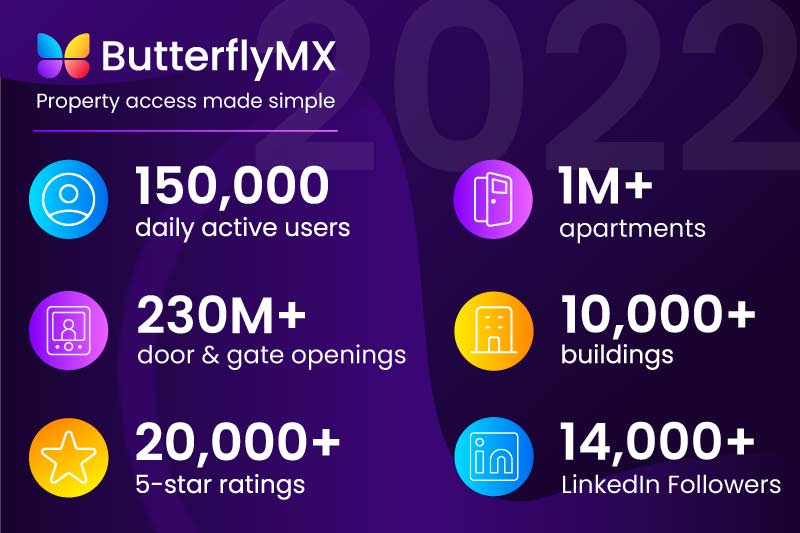 In 2022, we installed ButterflyMX products into thousands of properties. We also helped tens of thousands of active daily users unlock doors and gates through the ButterflyMX app. Today, our products simplify property access at more than 10,000 buildings and over 1,000,000 apartment units across the country.
Notable milestones:
We surpassed 230 million door & gate openings
Our system is now live in over 10k properties and 1 million apartments
Reached hundreds of thousands of Daily Active Users
Reached 20k+ five-star customer ratings
Grew our LinkedIn followers to 14k
Included in Forbes' list of best startup employers of 2022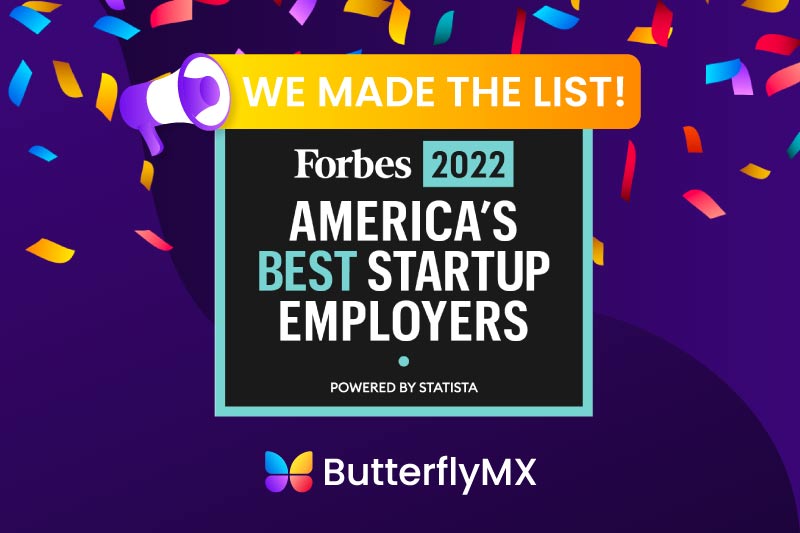 We made the list! Forbes named ButterflyMX one of the best startup employers of 2022.
With competitive insurance benefits, quarterly self-care stipends, a health advocacy program, and 13 paid holidays with 25 days of PTO, we pride ourselves on being one of the best places in America to work.
We hope to continue to be one of the best startup employers as we transition into 2023.
Looking ahead to 2023
We're very lucky to have accomplished this much in just one year, but we're not going to slow down. We plan to take all that we've learned in 2022 to take on 2023 by storm.
We're also excited to continue doing what we do best: making life easier for residents and property managers by simplifying access to your property.