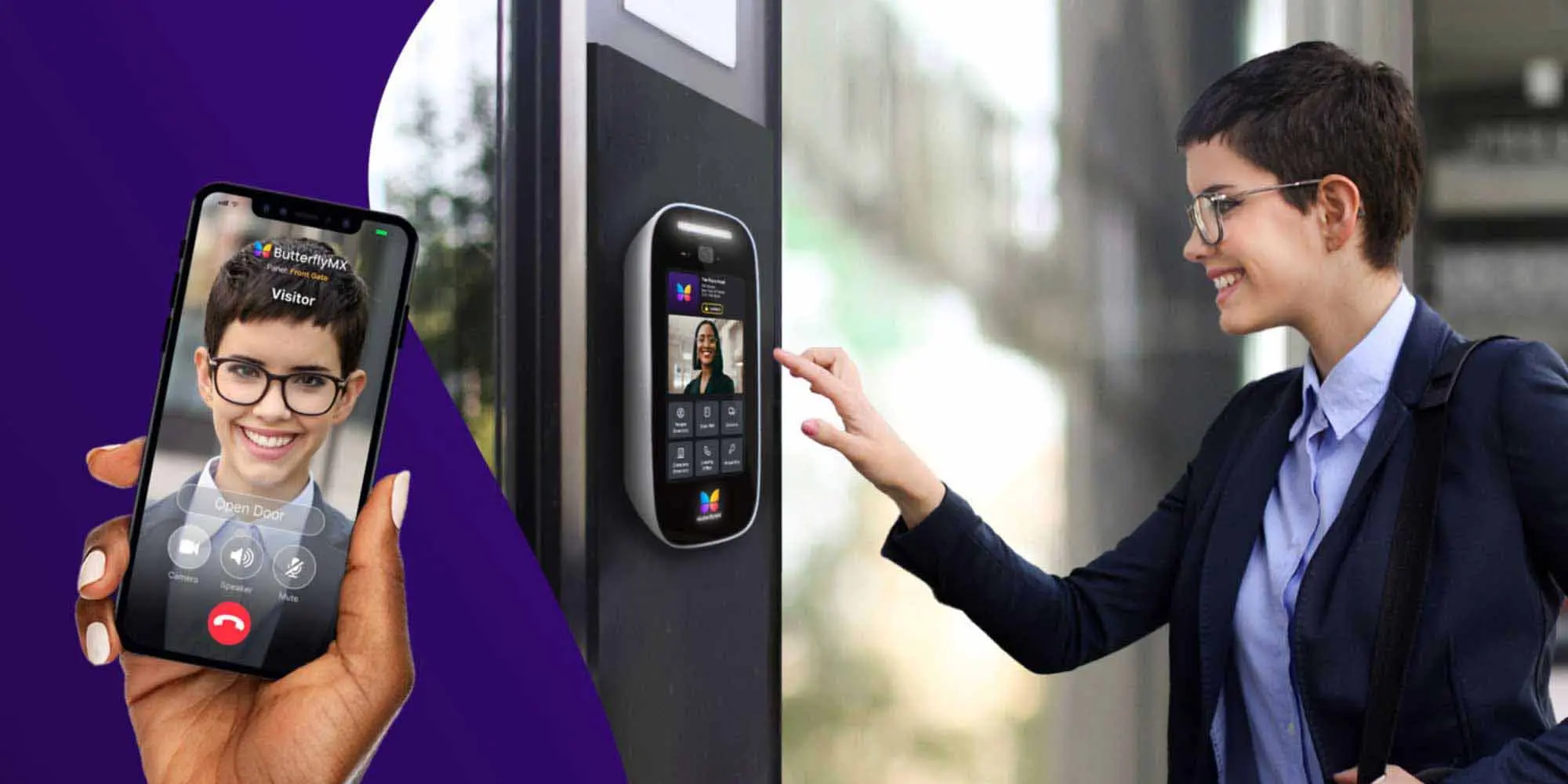 Access made simple
for commercial properties
Built for security, convenience, and affordability
Improve your property access experience with live video, mobile access, and wireless installation.

Tenants
Tenants and building staff get live video of visitors sent directly to their smartphone or computer. So they know who they are letting into the property.

Visitors
Time- and date-stamped photos of all visitors are taken each time our system is used. These photos are stored for 365-days for review by tenants and property managers.

Manage permissions
Add or remove tenants with just a click. Even integrate your access control or property management system to automate the process.

Remote access
Property access can be granted at any time and from anywhere. Our system can even enable entry from remote locations — anywhere you have an internet connection.

Mobile access
Allow tenants, visitors, and building staff to use their smartphone to gain access to the building. You can even create one-time or recurring-use PINs for visitors such as delivery or maintenance people.

Eliminate wiring
Our system does not require expensive wiring or additional hardware throughout the building. It runs on just three connection: internet, power, and door lock and installs in minutes.
Know who you are letting into your property through live video.
Manage permissions and grant access from any smartphone or computer
Eliminate building wiring and the need for keys, keycards, and fobs.
"ButterflyMX's video intercom allows our tenants to see and speak with whoever is trying to gain access to the property through an app on their smartphone or tablet — making them feel safer about who they are granting property access to."
Bill Norman
Property Manager
Boston Development Group
Features your tenants and visitors will love
We make property access for tenants and visitors easy. From using a smartphone to open and manage doors to issuing virtual keys for seamless guest access, here are some features designed to help improve the property access experience at your building.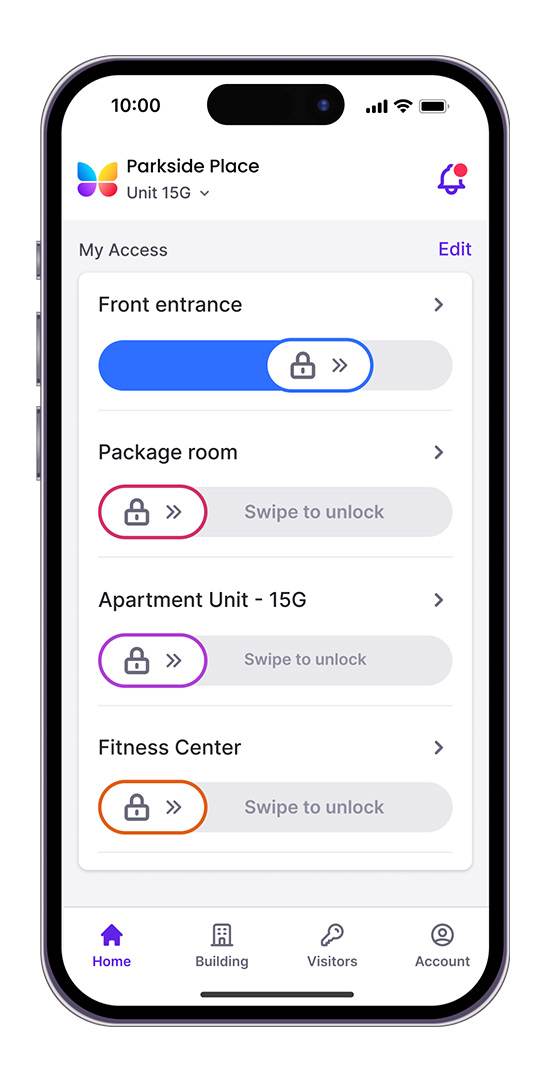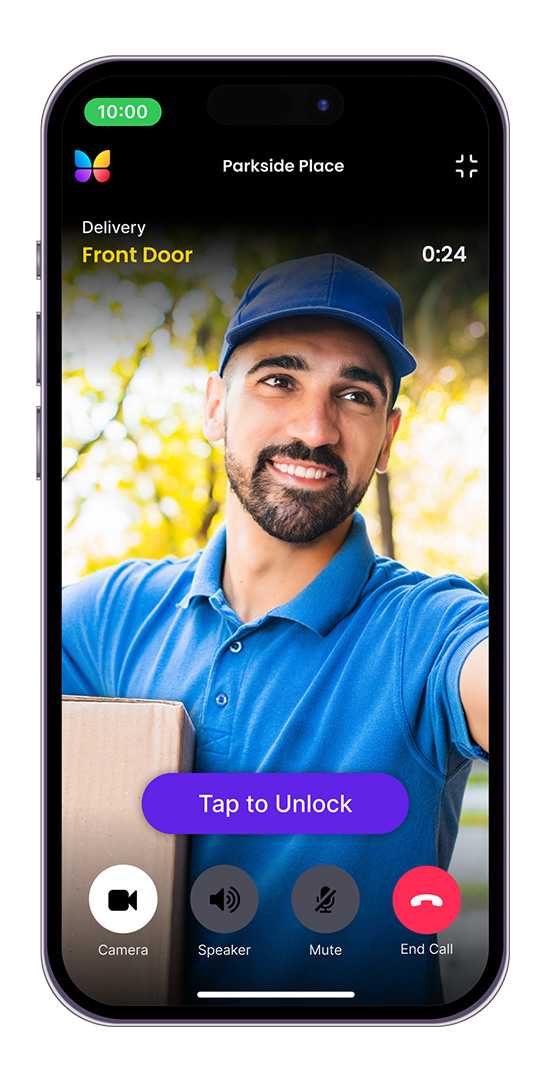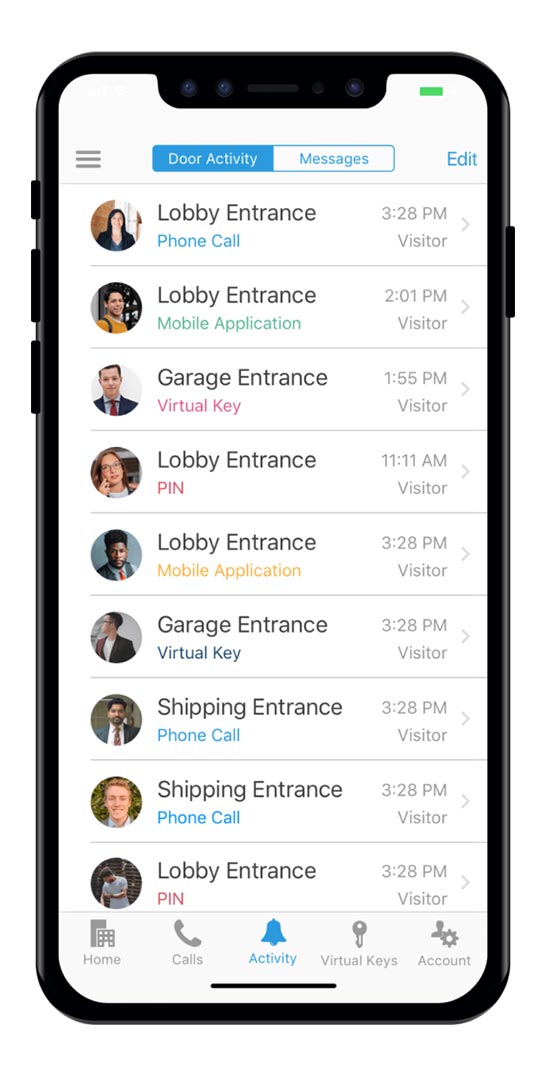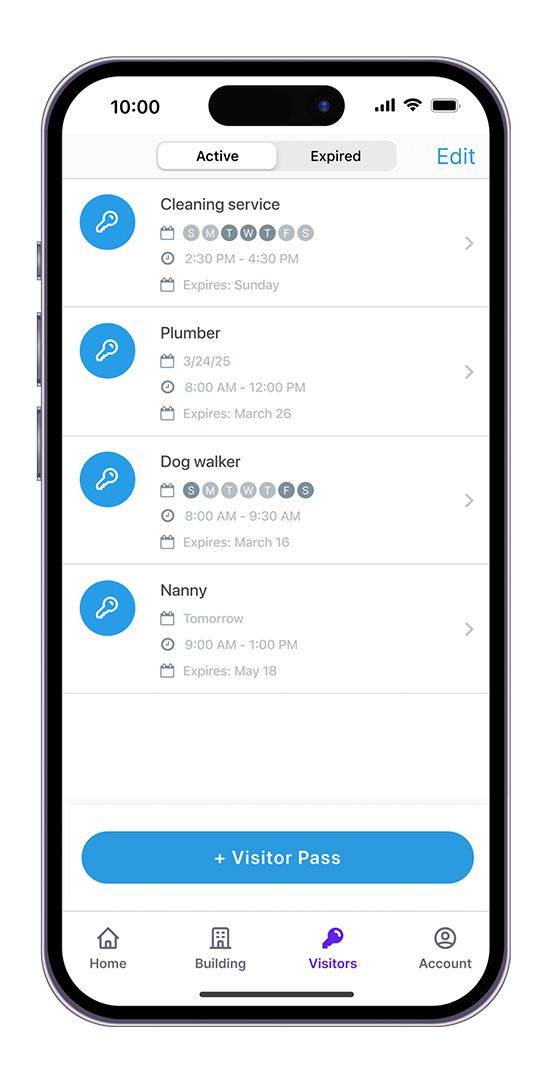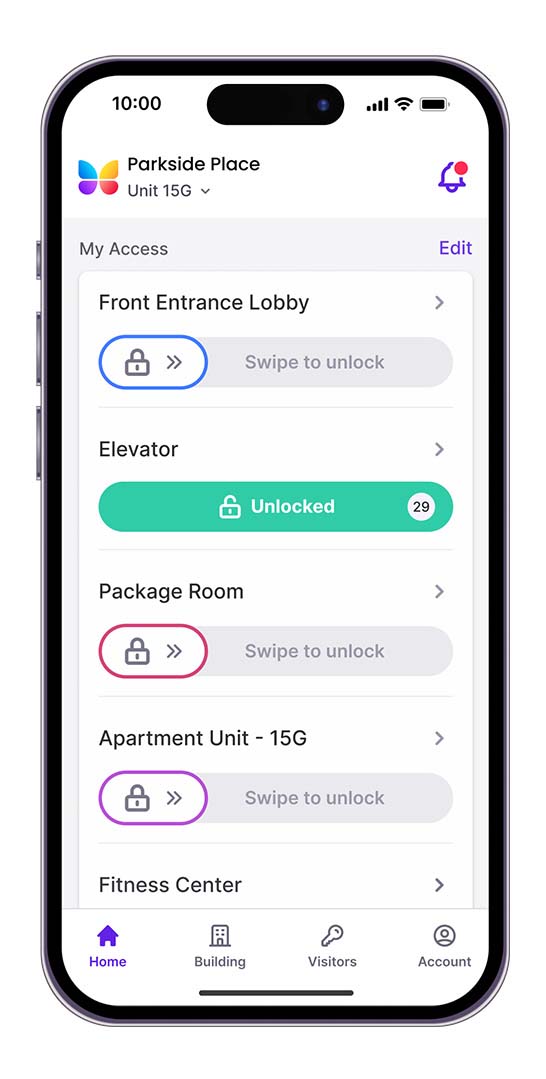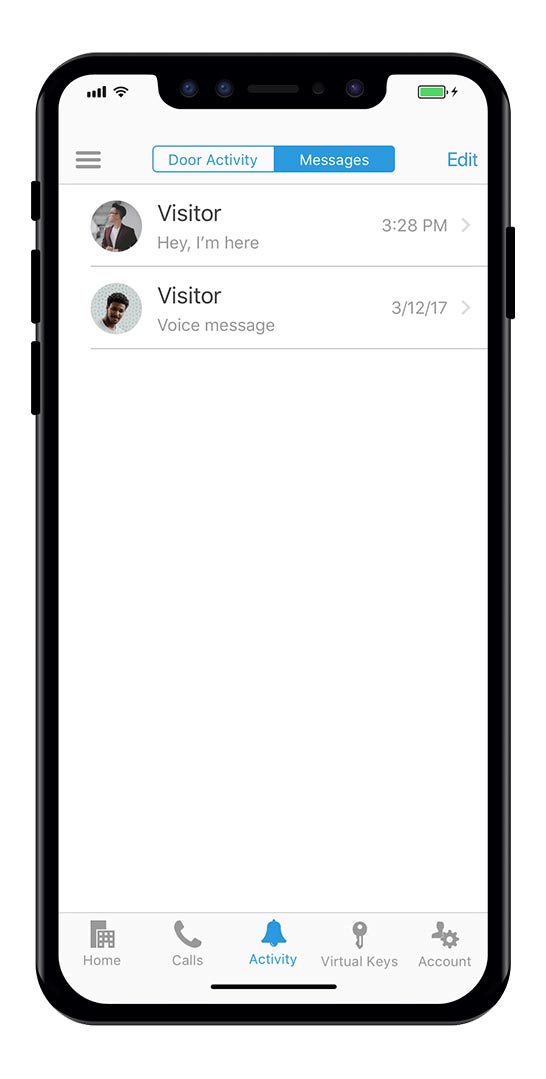 What our customers are saying…
The features your tenants and visitors will love
Use your smartphone to open and manage doors, issue virtual keys or delivery PINs for simple visitor access, review door entry logs for added security, and much more.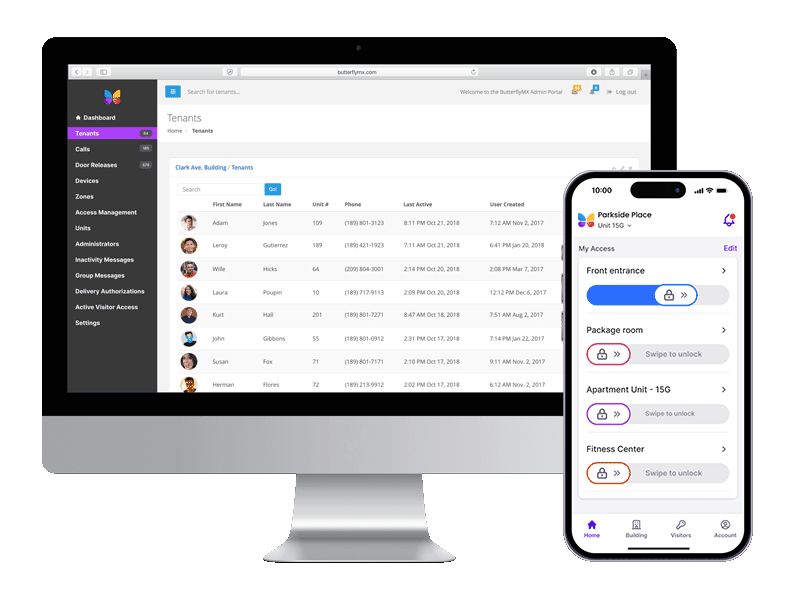 We're more than just smart access
Our cloud-based admin system allows business owners and property managers to easily add or remove tenants, issue virtual keys and delivery PINs, and review time- and date-stamped entry photos. What's more, property analytics including door entries, tenant usage, and feature adoption is available to help you make better decisions about your property and the people working there.
Make access simple
at your property
trusted by more than 1 million
Make access simple at your property
trusted by more than 1 million