Resident features
Built for modern living, our smart intercom provides residents with features designed for safety and convenience. Use your smartphone to see who is at the building's front door, grant access from anywhere, issue virtual keys for managed access, and much more.
WATCH THE VIDEO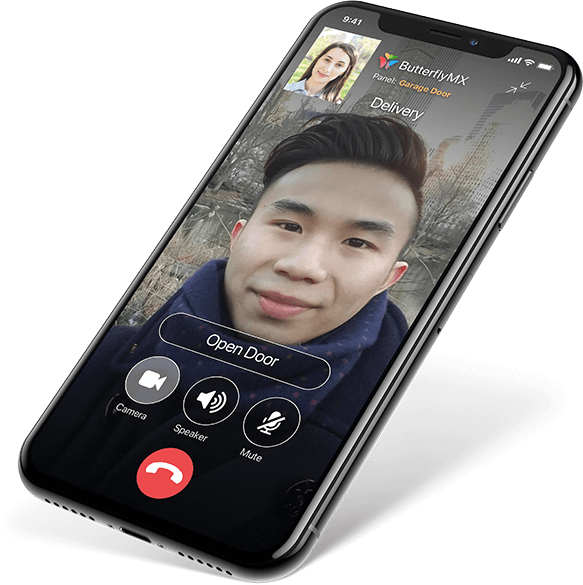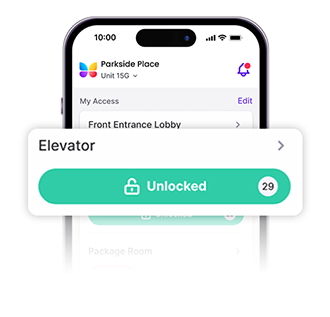 Elevator controls
If your building is equipped with our elevator controls, key-fobbed elevators can be unlocked by both our intercom and our mobile app – creating a 'sidewalk to sofa' building entry experience for visitors and guests.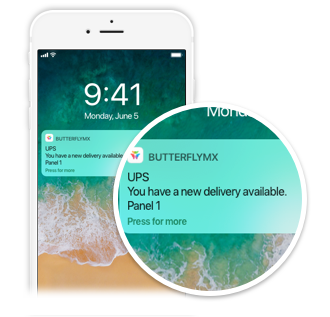 Package room
If your building is equipped with our package room solution, couriers enter their delivery PIN to drop off a package. Once the delivery has been made, the tenant receives a notification to their smartphone that their package has been delivered.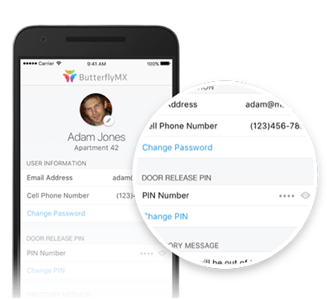 Telephone backup
Residents without smartphones can still enjoy the benefits of our system. They will simply receive a phone call to any number they'd like. Moreover, virtual keys, delivery PINs, messages, and door release logs can be managed via their web account.