Customer reviews
Read some of our 20,000+, five-star ratings!
Jasmina Hozbo
November 30th, 2023

I manage multiple properties with the ButterflyMX access system and we and our tenants absolutely love it! It's extremely convenient and friendly to use. Our account manager, Jordan Paulino, is one of the best I have had the pleasure of working with. He is incredibly quick to respond to any concerns or requests we have, comes with the resolution, and follows through until the end. I would recommend the product to any management company looking to upgrade! 10/10!
Marketing Occidental
November 23rd, 2023

Jordan Zolan is always there when I need him, resolving issues in a flash! The community is loving ButterflyMX and the service Jordan and the system provides! We couldn't be happier!
James Gordon
November 22nd, 2023

Jordan was phenomenal. He provided a wealth of knowledge to assist me with better learning the features, benefits, and behind-the-scenes data that is available for us as we offer this system for the enjoyment of our audience. Jordan created a welcoming space to allow for me to ask questions that will be helpful as we better utilize the system moving forward. Highly appreciate him and recommend him to all who may seek to learn more about the system.
Assistant Manager
November 20th, 2023

Jennifer and the rest of the ButterflyMX team have been extremely helpful when 1000 Jefferson inquires assistance. We appreciate the assistance that has been provided. Looking forward for a great ending of 2023 and amazing New Year in 2024.
Erica Bishop
November 17th, 2023

Cannot say enough great things concerning ButterflyMX's staff! Alex Park has been wonderful to work with! He goes out of his way to be helpful. Thank You!
Dardan Morina
October 27th, 2023

I've been using the ButterflyMX system for our main and service building door intercom, and I couldn't be happier with it. This system has truly made access management a breeze. The user-friendly interface and remote access features have simplified our daily routines. It's not just convenient; it's also incredibly secure, giving us peace of mind. The ButterflyMX team has been responsive and supportive throughout our experience. I highly recommend this system for anyone looking to upgrade their building's security and access control!
Joseph Andres
September 29th, 2023

Probably the best thing we could have done for our buildings. The old system was outdated and hard to navigate. This has been so much better. Then the customer service has been top-notch. Win for this upgrade.
G. Garcia
September 28th, 2023

Wow... The knowledge, patience, and delivery of his service do not go unnoticed. Jordan Z. goes above and beyond when we reach out for assistance or just answering a simple question. We appreciate the hard work that you do and everyone else needs to know it too. Keep up the great work! From the Orion Oakland Team.
Joe Daswood
August 28th, 2023

You know how it seems like customer service isn't as good as it use to be? Well, that isn't the case when it comes to Jordan Zolan at ButterflyMX! I've been impressed with his excellent service multiple times and today he stepped up once again. Our in-office property management software is currently down and we have had seven new tenants move into our building. I sent Jordan an email seeing if he could assist me with getting their information uploaded into our ButterflyMX system. Within minutes, he saved the day and had all of our new tenants information entered. Thanks a million Jordan — your customer service is an A+!
Pablo Ramon
August 23rd, 2023

Good product, excellent customer service.
Nate Chavez
August 8th, 2023

We just got our intercom installed and activated. The app and intercom features make our gate access easy to use. They provide plenty of resources for tenants and admins to learn about their products and provide great support for any questions that may arise. Highly recommend.
Rigo Gonzalez
July 21st, 2023

Jordan Zolan, Client Success Manager, is always so attentive, helpful, and quick to respond! He helps resolve a lot of my questions and problems within minutes. I'm super happy to have him on my account!
Mario Abreu
July 21st, 2023

Great service, app, and features! Would use it at all my properties!
Brad Opheim
June 8th, 2023

Five star review for the team and product at ButterflyMX. From the first exploratory email from our end, through the sale of the hardware, initial data fill and programming, installation support, and yesterday's webinar delivered in superb fashion by Kristin Morrison... simply outstanding! Our owners and residents are thrilled with the upgrade. Our Condo Corp is well pleased.
Brandon Tang
April 27th, 2023

I work as a leasing agent in city of downtown LA and have had the greatest pleasure working with the ButterflyMX team! The services this team have been able to provide for our residents and staff are outstanding! Special shoutout to Mr. Jordan Zolan! He has been the best in helping our community stay on top of the accessibility of our property! The community has more peace of mind now, thanks to Jordan and ButterflyMX! 
Dustin Cabeal
February 2nd, 2023

Using ButterflyMX has been an amazing experience. The entire team has been hands on from Aaron in sales who has literally been a guiding light and helped whenever needed to Jordan Z. on the setup side who has answered dozens of emails and made countless adjustments as they came up. Everyone I've dealt with at the company has been great and a pleasure to deal with.Our residents were quick to adapt to the new system. We've introduced so many new things that had a slow adaptation rate, but not ButterflyMX. The sign-ups are through the roof on the first day at each building. The ease and the features and just amazing and I'm looking forward to converting all of the buildings I manage to their system.
Hearthstone Village Independent Senior Living
October 28th, 2022

We absolutely love the new features and upgrades that ButterflyMX brings to our community! Thank you so much to the ButterflyMX team for all of your help!
Adam Dhedhy
October 24th, 2022

Great company here. We recently upgraded to them and have been pleased every step of the way. Jordan spent time teaching us all the tricks of this system and the entire team has been super responsive.
Maria Jimenez
October 11th, 2022

I want to shout out to Jordan Zolan for helping us with our new ButterflyMX intercom! Everyone here at Lumina loves the new system! Jordan has been so helpful and responsive and has given us the best experience we can wish for! Thank you so much!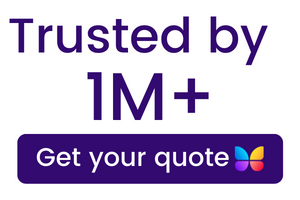 Peggy Lindner
September 30th, 2022

I am president of our HOA, and we chose ButterflyMX for its features and simplicity of use. It is so user-friendly that every tenant has adapted well, no matter their age. Everyone loves this entry system. If this system wasn't flawless enough, the support and service are extraordinary. Every communication I've had with this support staff has been fabulous. Many companies make impressive products. Most relegate customer service to an afterthought. ButterflyMX hits everything out of the park.
Akiva Fishkind
September 27th, 2022

I work directly with Emily and she is such a pleasure to work with. She is personable, quick to respond to my questions, and a wonderful ambassador for ButterflyMX. Recently, Emily and I were working together on a time sensitive project and her ability to understand all scopes of this project with her team in mind helped the successful outcome of this project on both ends. Thank you Emily for your professionalism and your assistance!
David Safai
September 26th, 2022

This is an amazing product. We finally got upgraded at the building and our tenants Love it. Jordan Zolan gave us support the entire time and it was great at making the process super easy. I definitely recommend getting a ButterflyMX intercom for your building.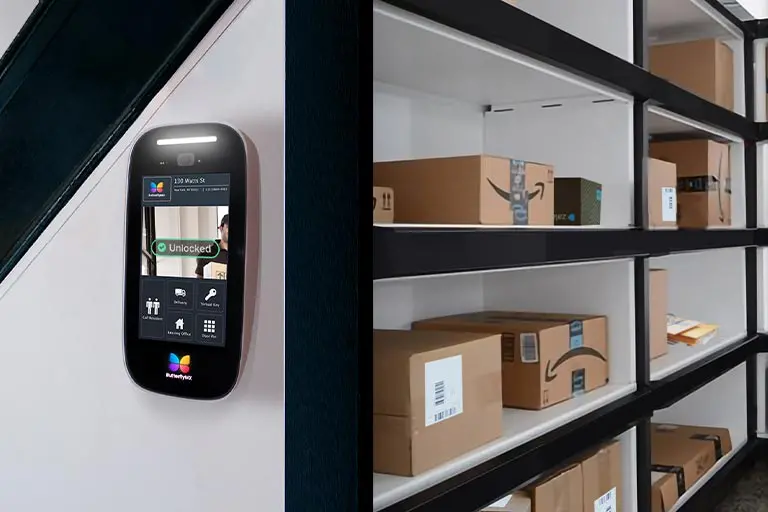 GK
September 2nd, 2022

Slick system. Customer service is excellent. Shout out to Jordan Zolan!
Chelsea Juhnke
August 20th, 2022

Highly recommend ButterflyMX! We had another system from a different company on our mid-rise property that we had nothing but issues with. We decided to try out ButterflyMX and are extremely pleased with not only the system itself but with the ease of use and friendly staff. Chris and Emily are wonderful to work with and are efficient!
Jill Bryant
August 11th, 2022

Well designed, great customer service.
Jesse Garcia
August 10th, 2022

Could not be happier with the service from ButterflyMX and Jordan. I'm glad they service my building in Downtown Long Beach.
Kizzy Sumo
August 4th, 2022

I have received the services of Jordan Zolan during the process of installing three ButterflyMX systems and his customer service is perfection. No matter how challenging the requests or the number of requests over the years, he has consistently maintained great customer service to all of my residents, and I am so very appreciative of him and hope to continue to work with ButterflyMX as he has made my experience a great one!
West Coast
July 25th, 2022

Jordan at ButterflyMX gives excellent service! Always ready and available to give us support.
Randy Shine
June 27th, 2022

This is a convenient and user friendly system that allows for maximum security for the entire building!
Isaac Montealegre
June 27th, 2022

ButterflyMX has revolutionized our property. Our operations have benefited greatly by not having to personally direct all delivery people and streamlining the process for our residents. Jordan Zolan, our client success manager, has been a wonderful resource and guide throughout the install and launch. I am a very happy customer!
Victor Ortiz
June 23rd, 2022

Great experience with this app. It's useful and easy, I enjoyed work with Chris Shen. He helped me with all questions about ButterflyMX.
Megan Schroder
June 22nd, 2022

We use the ButterflyMX system at the location I manage. The system has helped increase security with its call features. Our rep, Jordan, has been an amazing resource and help for us, with super fast responses and solutions!
Sydney Tibbs
June 21st, 2022

I use ButterflyMX for the apartment community that I manage in Seattle, and Chris Shen is the BEST! He is very responsive, SO helpful and quickly resolves any issues that I ever have. Thank you Chris!
Gina Wackerbarth
June 18th, 2022

We're enjoying the wonderful customer service ButterflyMX provides. Our tenants love it.
Samara Ahern
June 16th, 2022

The team with ButterflyMX provides excellent service. Very communicative team, fast response to issues, and overall lovely service.Jordan Zolan was my main point of contact between my business and his technicians, and every step of the way he was a fantastic help.Our system even arrived a day earlier than expected, and his team was happy to come by and install it before they were scheduled to!This experience working with ButterflyMX and Jordan specifically has been fantastic. Thank you!
Christina Miller
June 16th, 2022

I am a property manager at a community in Portland, OR. Chris Shen is our client manager, we've only worked together for a short time, but in this short time we've run into a couple hiccups where Chris was very quick to respond and offered valid advise. The ButterflyMX system is very user friendly and easy to manage. Happy to work with Chris and to have ButterflyMX as one of our trusty vendors!
Rizza Bagan
June 15th, 2022

Chris did a great job training the team, assisting us with updates and also providing proper information that we can share to the residents here at Sentral First Hill to show the advantages of ButterflyMX. Thank you, keep up the great work!
Perla Urias
June 15th, 2022

This intercom system has been such a game changer for my building. We used to have an old call box and we needed something that would help us minimize the random intruders plus be able to track who is coming in and out of the building and this system did that for us! Jordan, who is the success manager there was so helpful from beginning to end! Any questions I have I can email him and he'll answer very promptly. I am so thankful to the company and their team for being so helpful and creating such an amazing system! From a property manager to another… you need this system in your building!!
Kim Barnett
June 15th, 2022

Excellent customer service. Simple onboarding. Professional look and user friendly. Highly recommend.
Tinesha Bailey
June 14th, 2022

Chris has been so helpful and polite. During these past few weeks our community has been integrating the software between Stratis and ButterflyMX. Chris has been great whenever we have reached out to him for assistance. He is quick to respond and always has such helpful suggestions. Chris is amazing at troubleshooting, and I am so happy that we were able to connect.
Scott Ziola
June 14th, 2022

We have been partnering with ButterflyMX for 5 years now and are a big supporter of their product. They are customer centric and produce a quality product that they stand behind. It has been a pleasure working with them.
Haley Gentile
June 13th, 2022

Our residents love the upgrade to the ButterflyMX system. Jordan and the team are all so great to work with and the software is really easy to use. We are now using their system at several of our buildings and we love it.
Cherina Mullins
June 9th, 2022

Chris Shen is an amazing rep with ButterflyMX. He is extremely responsive and well versed in ButterflyMX knowledge. He has been very helpful as a client for a mid rise community in downtown Bellevue. I would highly recommend!
Helen Steinmetz
June 2nd, 2022

Jordan explained everything clearly. He answered all our questions and made the experience very user friendly and enjoyable. 
Cindy Reyes
June 1st, 2022

It's a great system to have and our residents love it. The app is easy to use. The services that ButterflyMX provide are great and their response time is immediate. 
B Russell
May 23rd, 2022

We have this at our property in Los Angeles, one intercom at each of three walk-in or drive-in entrances. We get the same functionality as what we had before, plus a lot more. Temporary delivery codes you can restrict to time or day windows or specified entrances; opening doors by swiping in your smartphone app; phone or video chat with guests at an intercom; photo records of who called you from the intercom. In other words, lots of options and flexible. Loving it. Anyone walking up to an entrance sees themselves on the screen, which hopefully is a deterrent for anyone considering mischief. And it just looks nice - a classy upgrade over the old "industrial" style phone-pad speaker boxes we had before. In the era of "smart", not many big residential buildings have smart intercoms like this, so we stand out on our street.
Avana NoHo
May 24th, 2022

What a game-changer! We recently got the ButterflyMX system in our community, and we couldn't be happier! It's easy to use and convenient! Residents and staff love the system. We easily use our phone/apps to let guests and delivery people in our community. I worked with Jordan to set up our system and get the info out to our residents. The customer service he provided was amazing, and if I had any questions he was very quick to respond. He was great to work with and very nice!
Julie Souza
September 27th, 2023

I recently was transferred to a different apartment community and Jordan Zolan has been my main contact and I cannot express how happy I am that they are. I've never used ButterflyMX, but they made the learning experience very easy to understand and get around. They have been so incredibly helpful in my transition of properties with all the questions I've had about their system. Really fast response times as well as ongoing support!
Elyse Koenig
May 18th, 2022

Jordan has been super helpful in walking us through the program. I'm excited to have such an up-to-date system!
LK
May 24th, 2022

Excellent response time and amazing customer service!
Marika Neemia
May 13th, 2022

Jordan Zolan has been amazing to work with from the start. He made the setup process super easy and to this day always answers any emails/issues promptly and has gone above and beyond to make sure everything is working!
David Siegel
May 13th, 2022

Our coop selected ButterflyMX as a replacement for our failing wired intercom. We are less than a week into going live, and the system has exceeded my expectations. Gyaltsen was a pleasure to work with. He was knowledgeable and followed up quickly whenever I had a question. ButterflyMX's email and phone support were responsive and easy to contact.
Marie Alvarado
May 6th, 2022

I am an Assistant Property Manager and it was my first time hearing about the ButterflyMX systems. I was super excited about all the features that our residents would now have access to, including the video call option. Although every new installation is never that smooth in the beginning, Jordan Z. did an amazing job taking care of all of our needs and making sure that everything at our property was running efficiently and effectively. He is a representative that gets back to you as soon as he gets into the office (he is EST and I am PST) and he will always have an answer or solution for your questions. Thank you, Jordan for your continued support!
Mremanage
May 5th, 2022

Fantastic Customer Service! Highly Recommended!
Identity Logan Park
May 4th, 2022

The entire ButterflyMX team has been great and this has been a great added feature to our community! The easy setup for residents, vendors, and delivery services has taken a lot off our employee's plates and allowed us to focus on other things.
Logan Smetana
May 3rd, 2022

We just installed ButterflyMX at two of the properties we manage and it has been a game-changer. So easy to use, and makes controlling access simple. No more single shared code among all the residents! The features this product offers are extremely helpful and useful and we love the interface as well! The team was very helpful throughout the entire process and a special shoutout to Jordan who answered all of my many questions and requests. Thank you!
Scotia Apartments
May 2nd, 2022

We would like to thank Jordan Zolan for always going above and beyond to ensure that our ButterflyMX intercom is working seamlessly to minimize any disruptions to our daily operations. Jordan is exceptionally responsive, always available, and happy to help us even during times when he is out of his office. He is the perfect combination of being highly personable, professional, knowledgeable, and pleasant. Jordan is an excellent collaborator/problem solver who does not rest until he has a solution and even after he has resolved all issues, he consistently follows up to ensure that all is working well and to let us know that he is here for us at any time. Jordan Zolan is a very integral part of what makes ButterflyMX the very best intercom and access-controlled system available anywhere. It is because of Jordan Zolan and ButterflyMX that our complex's security and safety is consistently at the highest level of quality. Thank you so very much, Jordan, for all that you do for us. We very much appreciate you always. Respectfully, Emil Andrew, Property Manager
Terry Tang
October 27th, 2022

Great experience working with ButterflyMX! We recently installed this system in our small condo building and everyone loves it. Jordan is extremely helpful and proactive in helping us onboard, and super responsive whenever we have questions. Highly recommend!
Current on the River
November 3rd, 2022

Choosing ButterflyMX as your building's smart intercom system is a no-brainer... but their dedication to reliable and honest service is what sets this company apart! Brian Surden is amazing to work with! As an on-site property manager, my favorite part is being able to pick up the phone and reach him whenever I need support.
Lance Rogers
March 28th, 2023

Easy to understand and effective business tool. Great customer support.
David G.
April 6th, 2023

We used to have a call box with a list of names that would ring your phone and you could allow access but you never really knew who was requesting the access as it was audio only. Since we moved to ButterflyMX, we have audio and video and many more capabilities we could add or remove as needed. This intercom is so much easier to use and has greatly improved our security. In addition to the box and functionality being amazing, the customer support folks are very responsive and we can always reach out for any help! I would highly recommend using ButterflyMX.
Megan Kucz
March 8th, 2023

The team, particularly David C, Chaz L, and Jessica H, were so helpful in getting a new entry system for a condo building in Minneapolis on very short notice. They educated us and held our hands every step of the way, from ordering, programming, and working with our installation vendor. Awesome customer service and a great product!
Gregory Sprague
December 12th, 2022

Jordan's presentation was very informative and gave us the ability to navigate the system with ease. Very user-friendly system that will definitely add value to the lives of our residents. Thank you, Jordan, for your support.
Doyle Management
December 7th, 2022

The Doyle Student Housing property loves the flexibility the ButterflyMX system provides for our residents. The proof is in the numbers - the system has been used over 22,000 times in just three months. The property management staff is taking advantage of being able to allow access to any vendor. This has incredible value. Management can be in a meeting with a resident or at home when an emergency call comes in. In both instances, access can be granted regardless of where they are located or whatever time it may happen to be.
Conor O'Kelly
January 4th, 2023

ButterflyMX is definitely going to be exciting to work with! The system was very easy to learn thanks to Jordan. He was informative when teaching me and my colleague. I especially like that ButterflyMX is very personalized and interactive for both myself and tenants. I know that everyone involved will be satisfied with everything ButterflyMX has to offer.
Terry Tang
October 27th, 2022

Great experience working with ButterflyMX! We recently installed this system in our small condo building and everyone loves it. Jordan is extremely helpful and proactive in helping us onboard, and super responsive whenever we have questions. Highly recommend!
T Shafie
April 25th, 2022

ButterflyMX eliminates the limitation of older call boxes. It takes pictures with time stamp and saves every single entry to the building. Also deliveries are more secure now as there is no excuse for drivers to dump your package and leave without leaving a notice tag. The company offers fantastic client onboarding via zoom, the system is so advanced but easy to use, and it is a no brainer. It's worth every penny you spend. Jordan Zolan gave us a fantastic, comprehensive introduction, in 30 minutes to set up. The tech support people are nice and friendly. The possibilities are endless with this device. I highly recommend this company especially if you live in a city and want to control everything from your phone and never miss a delivery.
Tathiana Dacosta
April 21st, 2022

At Calypso our residents enjoy the convenience and efficiency of our smart intercom system, ButterflyMX! Even better is their support team. Jordan Zolan, our Client Success Manager was extremely helpful. He added new features, answered all of our questions and provided additional support to enhance our smart building technology and help us keep up with new trends. Thank you, Jordan! Your expertise and assistance was valuable. Five Star Service to Jordan! I truly appreciate you.
Corissa Gutierrez
April 20th, 2022

Chris Shen has been a joy to work with! He made our ButterflyMX integration at a recent property onboarding absolutely seamless. We have loved using ButterflyMX thus far!
Ashley Roth
April 18th, 2022

I have been working with Jordan Zolan for years and using ButterflyMX for our building. Not only is the system seamless, but my experience with Jordan and the IT department has been flawless. He is the one representative I know I can contact and have an answer within minutes of sending my e-mail. He always assists me with troubleshooting if need be. I appreciate the top-notch customer service!
Megan Phillips
April 18th, 2022

I'm so excited to have ButterflyMX all set up and ready for our residents to use. Chris Shen has been a huge help, and I can't thank him enough.
Yaa K
April 13th, 2022

I've been working with Jordan for about 2.5 years, and needless to say, he is amazing! I couldn't do what I do at work without his assistance. From property to property, Jordan has been a tremendous resource for us! We appreciate you more than you can imagine, Jordan! Thank you for all that you do. Your hard work is always seen with us!
Natalia Navi Properties
April 12th, 2022

Our great experience with ButterflyMX is directly a product of working with Gyaltsen! Introducing a new tech-savvy product to our old tenement buildings was no easy task. But he helped us get set up on ButterflyMX, answered many questions, and has even gone above and beyond with troubleshooting as we go. Great communication, excellent response time, and amazing customer service. Thank you, Gyaltsen!
Ariel C
April 12th, 2022

I have utilized ButterflyMX over the last couple of years in new developments and have had an excellent experience. The software is convenient and user-friendly. Chris Shen with the Client Success department is helpful, and I can always rely on him for a quick response!
Harbour Heights Facilities
April 11th, 2022

The after-sale support is top-notch! Chris and Emily have ensured a smooth transition from the old Linear system. They continue to assist as needed in a very timely manner.
Pacifica Promenade
April 3rd, 2022

Six months ago our association upgraded from a legacy telephone call-box system to ButterflyMX's video intercom. We have three intercoms installed at our location. The ButterflyMX system has added security, convenience, and many technology enhancements to our community. In addition to the system, the customer and technical support is top tier! Jordan Z., our account manager is always available and routinely going above and beyond. Our community is extremely happy with ButterflyMX.
Geri Valderrama
March 31st, 2022

Gyaltsen is by far the most patient, funny, and understanding person! A true gem! We set up ButterflyMX for a property of mine, and it was a smooth transition. The app is super simple and innovative. The whole team at this company is outstanding. Thank you all for being so great and accommodating. Seriously recommend!
Tatiana Jones
March 31st, 2022

I'm loving the ButterflyMX system for my community. Andrew Corbett was great at getting us up and running. Andrew was super helpful, spoke, answered all of our questions, and was extremely knowledgeable. Highly recommended.
Kathy Sperling
March 30th, 2022

We just finished the installation of our new ButterflyMX intercom system. Our residents are extremely happy with this product and how it makes their lives easier and safer. I was so happy with our ButterflyMX Client Success Manager, Jordan Zolan. He is very responsive, resourceful, friendly, and professional; has been guiding us from the beginning. He's truly amazing and made the process easy.
Clay Anderson
March 30th, 2022

Absolute pleasure working with the ButterflyMX team. Jordan is incredibly efficient and knowledgeable!
Andrea Hemingway
March 30th, 2022

I have received great service from ButterflyMX, and the homeowners in the buildings that I oversee also like ButterflyMX. Thank you for the support and quick response times!!
Justin Giles
March 30th, 2022

Managing my business using ButterflyMX has been AMAZINGLY SMOOTH with the help of Jordan Z! Very grateful for his patience, efficiency, and responsiveness!
Liberty Pointe Apartment Homes
March 29th, 2022

We recently had the ButterflyMX system installed in our community. So far, we have had positive feedback regarding the new system and its capabilities. Chris S is our ButterflyMX Client Success Manager. He is always very responsive and provides quality resolution/communication.
Todd Mello
March 24th, 2022

As a Property Manager in the Bay Area, I can tell you that our residents and vendors enjoy all the features of ButterflyMX. The ability to open doors directly from your phone is ideal, plus the video feature is a huge plus! Setup was a breeze, as the ButterflyMX team did all the heavy lifting. Shout out to Jordan Zolan, who helps the team and me when we have questions. Super responsive and resourceful!
Abbie Blankenship
March 24th, 2022

David C. was extremely helpful when I reached out with questions about our property that has a ButterflyMX system. He was super quick to respond, and answered all of my questions! I appreciate his help and will always reach out to him if I need anything in the future!
Jenna De Mase
March 23rd, 2022

I am in awe of the quality of the machinery and the customer service we received from ButterflyMX. My rep, Jordan Zolan, has been rapidly responsive, reliable, professional, and friendly. The team saw us through from start to finish. They also recommended a stellar company to install the device. I would recommend their intercom and ButterflyMX to anyone.
Evan Brook
March 23rd, 2022

I've had an amazing experience with the installation of ButterflyMX at my property. Both Jordan and Alek have gone above and beyond to make this process quick and easy. I highly recommend their service.
Wes Moore
March 22nd, 2022

What an amazing platform and wonderful team to work with. We have been using ButterflyMX for over a year now, and the team has always been amazing to work with!
Luke Ouderkirk
March 21st, 2022

Chris Shen helped us set this up and got everything squared away while I was out of town. Everything went smoothly, and the residents love the new system. The team didn't have any problems during the transition process. Love it!
Nick Casey
March 21st, 2022

This is a good and intuitive product. ButterflyMX is great for new buildings, and a great upgrade for existing properties.
Cory Blyth
March 19th, 2022

Very user friendly, easy setup, and great service!
Catherine Alexandra Jennings
October 15th, 2022

 Great company! We use them in Oakland, CA for our door system in my building. Our rep, Jordan Zolan, is very detailed, always responds to emails timely, and is so great at helping us navigate through anything we have questions about with our account or the door system itself. So happy we switched over to ButterflyMX this year and highly recommend working with Jordan. Even with a 3 hour time difference, he always makes sure to keep in communication with us when we reach out! Thanks for everything ButterflyMX and Jordan as well! 
The Atrium
March 18th, 2022

The ButterflyMX team made training super easy to comprehend and also to use. The system is very user-friendly and will give our company and residents peace of mind. Kristin did our training and set up. She was very attentive to our specific needs and made the training enjoyable.
Duboce Greystar
March 17th, 2022

ButterflyMX not only has a great product but a great team to back it up! Any issues that we've had have always been taken care of quickly. Jordan is quick to respond, and his team resolves issues swiftly!
Cory Adolfo
March 17th, 2022

The ButterflyMX team has gone above and beyond to assist us with implementing their smart intercom panel for our apartment community in Newport, RI. Their product has not only provided value but has greatly impacted the resident experience. The implementation process was smooth, and the client support team was always available to troubleshoot and resolve any issues.
Michele Rumbaugh
March 17th, 2022

We recently installed the ButterflyMX system in our apartment community to replace the DoorKing system. It has been an excellent experience! The options provided to residents on how to enter the building made them feel secure if they misplace their key and ensure their guests have easy access when visiting. Additionally, when technical support or questions have arisen, Chris Shen, our representative, has been quickly available and thorough in his help. Overall very happy to have made the change to this new intercom system.
Zenzi Scott
March 16th, 2022

I want to shout my praises for Jordan at ButterflyMX! He has been helpful and available to me for everything from training to troubleshooting. I am new to this system, and it feels good to know I have someone I can contact and get the results I need. Thanks, Jordan!
Anthony Riashi
July 28th, 2022

We manage several properties in Detroit and our tenants love ButterflyMX! David Cochran is our Client Success Manager and has been amazing to work with!
Laura Hoot
August 1st, 2022

This company is amazing! They respond immediately to requests. We couldn't be happier! 
Richard A.
July 14th, 2022

We just installed the ButterflyMX system for our Co-Op apartment building. I must say that the entire experience exceeded my expectations. From proposal to implementation, the process could not have gone more smoothly. The system went live a day earlier than we had planned thanks to the attentive efforts of of client success manager Andrew and the wonderful team of installers that executed above and beyond. The system itself is incredibly flexible and is functionally a work of art. Bravo to the entire team and the wonderful product that is ButterflyMX! 
Jorge Hernandez
August 30th, 2022

We recently installed keypads in our laundry room and gym at our community. Everyone at ButterflyMX has been very helpful throughout the whole process. Especially Jordan Zolan, who went the extra mile to make sure we were set up correctly and fix any hiccups that rose up. I can't wait to have our intercoms set up as well. I would definitely recommend this company and their product. They are professional and provide good quality service and equipment.
Tyler Lange
Aug 17th, 2022

Huge shoutout to Jordan Zolan! I've had the pleasure of working with Jordan for a good year now and I have absolutely no complaints. Jordan has always been super knowledgeable, helpful, and so quick at responding and getting back to me. We've been through two transitions together now and I couldn't have asked for better support. Thank you Jordan, I truly appreciate all your hard work and assistance!
The Icon Companies
March 16th, 2022

ButterflyMX & their representative Andrew Corbett are beyond helpful! Their ability to respond as quickly as they do amazes us every time.
Julie Pritchard
July 12th, 2022

Alex and the ButterflyMX team have been wonderful to work with. Alex is always very responsive and on top of what he is doing for me. I appreciate you!!
Urbana Flats
July 5th, 2022

We use ButterflyMX at our community and love it. We love the support we receive from Jordan Zolan---they have been incredible and the fastest to provide answers, always within minutes of any requests.
Piers Mackenzie
March 15th, 2022

Jordan Zolan at ButterflyMX is consistently prompt and helpful in addressing any issues with implementation and ongoing maintenance. We love them!
Madelyn Brackett
August 9th, 2022

Cannot say enough about this company. Extremely professional, responsive, knowledgable, and have helped our management company exceed in many ways with our owners, residents, and buildings. Jennifer has been our rep and has gone above and beyond for our company and our residents. Starting from day one, explaining the system until far after installation and usage.
Irene Barnaby
November 4th, 2022

Brian is just wonderful to work with! So professional, responsive, and knowledgeable, just the person you'd want when making these decisions about your properties. And the ButterflyMX products are second to none and are understandably quickly becoming the industry standard. The technology is sleek and works exceptionally smoothly. Thank you for the incredible service!
Blake Womack
April 25th, 2023

Emily was very responsive and helped us understand the system better to set up the intercom for our new community!
Will Thacher
March 1st, 2022

The ButterflyMX access control system for my office building has been a total success. I migrated from the traditional system with a small screen and tedious scroll through directory to a large screen easy access system. The tenants love it and it's easy to update and add and delete tenants, plus it has many phone features. The support team has been great, including my account manager Jordan Zolan.
Mariana Acevedo
March 24th, 2023

Jordan has been a pleasure to work with! He explained all my questions/concerns, he responds on a timely manner, and has a great attitude. I highly recommend ButterflyMX, the system is easy to use, the functions are customizable and it meets all my community needs. It is the best intercom system.
Patty Lux
February 21st, 2023

Great customer service and David is great!
Shonnie Seals
December 22nd, 2022

I had such an amazing experience with Jordan! He was more then willing to help me in every step!
John Darden
November 10th, 2022

Jordan and team were awesome at getting our building telecom upgraded and training our HOA on how to administer and maintain!
Jennifer Beams
November 22nd, 2022

We are so excited to launch ButterflyMX at our upcoming property! Jordan was a GREAT trainer and made the whole process super easy.
John Darden
November 10th, 2022

Jordan and team were awesome at getting our building telecom upgraded and training our HOA on how to administer and maintain!
Delaney Sloan
November 7th, 2022

We have been using ButterflyMX for the past year at New Land Enterprises in Milwaukee, WI, and are currently using it at 20 of our properties. Both residents and employees have raved about the easiness and convenience of this system. Our Client Success Manager, David Cochran, is always quick to address any of our needs and provide easy solutions, all of our employees always find it a pleasure working with him! He is the best and is definitely a huge reason why we enjoy ButterflyMX so much.
Nasrin Jordan
August 11th, 2022

I have had only awesome experiences with ButterflyMX systems and staff. They are very friendly, professional, and go out of their way to help you. Their support system is just wonderful. The staff always helps you no matter what. Their hours are great! I love the system, their staff, and their support team! I have had ButterflyMX installed at several buildings now and all without any problems! Thank you for all your help and support! I cannot say enough great things about ButterflyMX system. It is easy to use and the support staff and sales reps are absolutely fantastic! They always go out of their way to help! Thank you again for everything and all your support/help.
Piers Mackenzie
March 15th, 2022

Jordan Zolan at ButterflyMX is consistently prompt and helpful in addressing any issues with implementation and ongoing maintenance. We love them!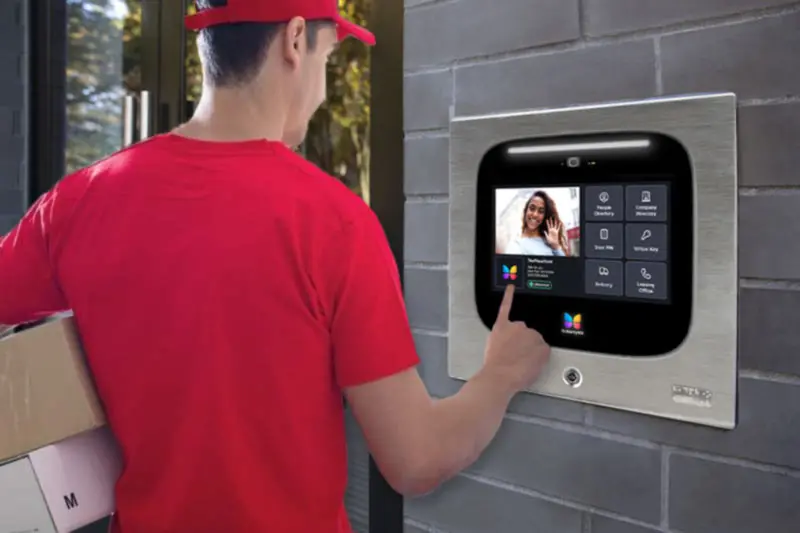 Felicity Anna
March 15th, 2022

Jordan is the best! He is very responsive and efficient, which makes my job easier! Thanks, Jordan!
Kacie Hartzell
March 9th, 2022

We have used the ButterflyMX system for a couple of years now at our property. The system is extremely helpful and easy to use. I recently worked with David from the Client Success team. He is knowledgeable, patient, and very helpful in making sure that our property was running to the best of its ability. Thank you, David, for your continued help and support!
Patrick Starling
March 7th, 2022

We worked with ButterflyMX and a local installer to upgrade our old (broken) buzzer system at our 6 unit condo in Boston. It's been a real upgrade for us and works really well. ButterflyMX provides great peace of mind to see who's calling, and be able to allow remote access to the building. Strongly recommend it, even for smaller buildings. So much better than a buzzer, and a lot more advanced than a bunch of Ring doorbells.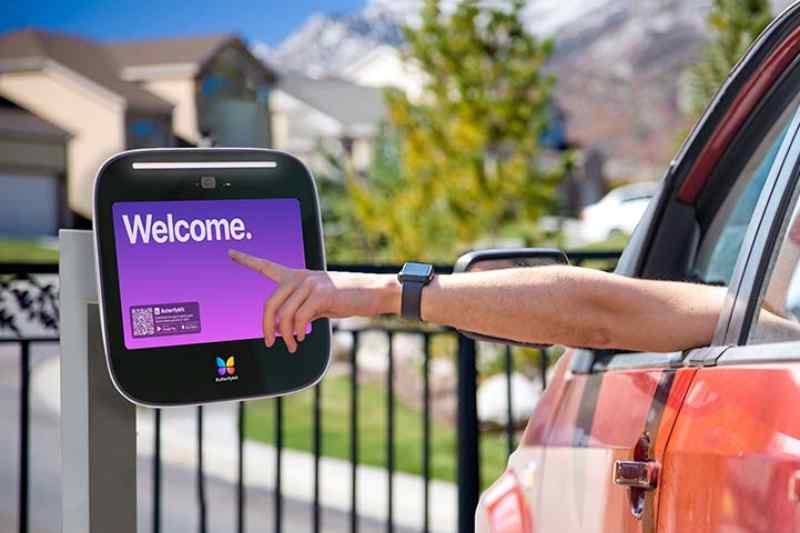 Rae Lynn Gonzalez
March 7th, 2022

Working with Chris Shen has been an awesome experience! His dedication to customer service and helpful nature as our dedicated customer service representative have been wonderful. Chris has been prompt with all of his responses regarding any questions we've had and helped make the ButterflyMX panel super easy to navigate. Thank you so much for all your hard work and dedication, Chris! We appreciate you.
Jordyn Peck
February 25th, 2022

Andy is super friendly and professional — so awesome to work with! He made setting up our building access quick and easy. Highly recommend.
Destiny Ball
February 24th, 2022

I absolutely love our ButterflyMX system. Whenever I need help, I call/email Jordan Zolan! His response time is always so prompt and accurate. I can appreciate that in my line of work where I am expected to deliver top of the line results. It is helpful when the people I partner with are on the exact same page. Thank you Jordan for always helping me even when I ask the same questions more than once and being so knowledgeable with the products.