Events
Learn tactics and strategies for developing, owning, and managing a smarter property.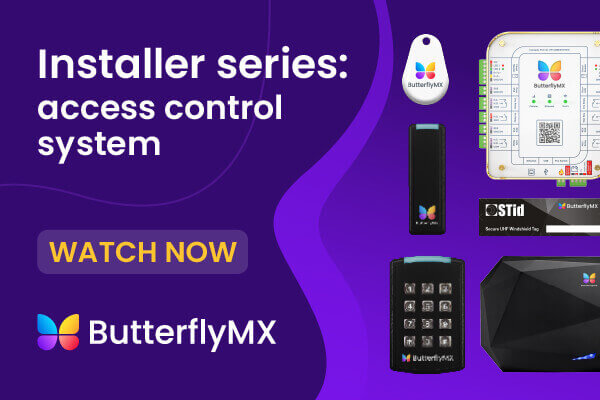 Installer series: access control system
In this virtual live event replay, we discuss the best practices for selling the ButterflyMX access control system to your clients.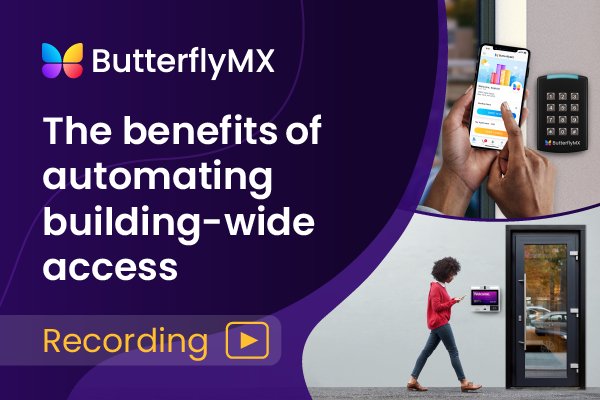 The benefits of automating building-wide access
We discusses the benefits of automating building-wide access in this recording of our Tech Tuesday with Rent Manager's webinar.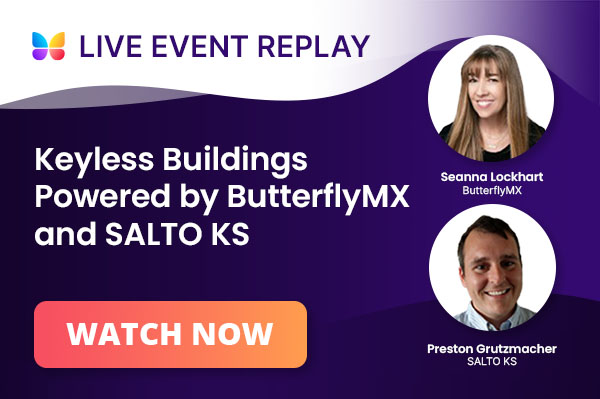 Learn how to create a keyless access experience for your residents and building staff through our new integration with SALTO KS.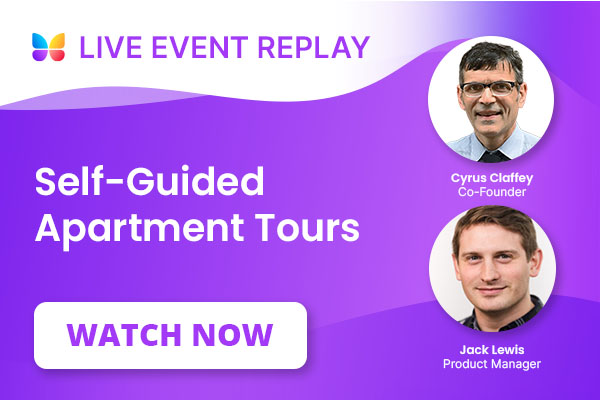 Self-guided apartment tours
We break down the self-guided apartment tours trend – what are they, how to implement them, and are they here to stay.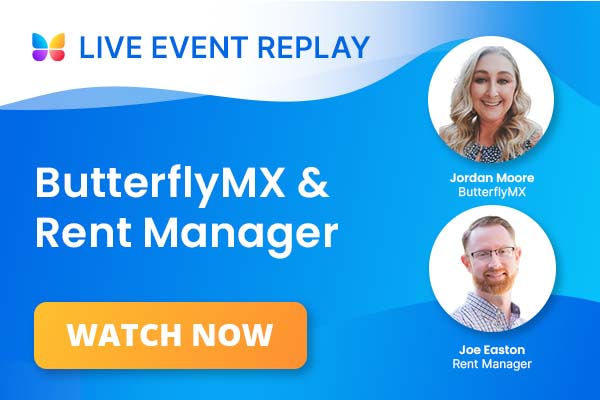 ButterflyMX & Rent Manager
Learn how to connect Rent Manager to ButterflyMX to automatically sync tenant data.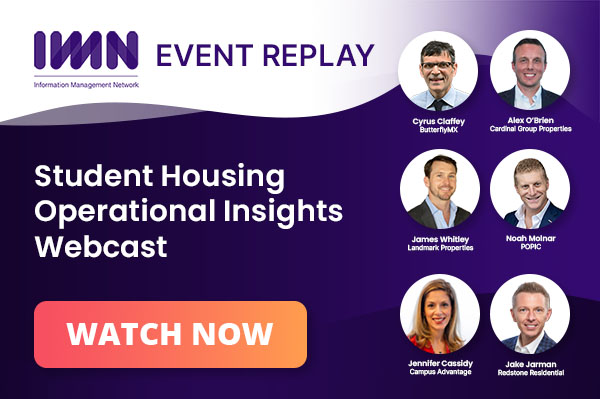 IMN 
Register now for the Student Housing Operational Insights live event on Wednesday, May 20th at 2 PM ET.