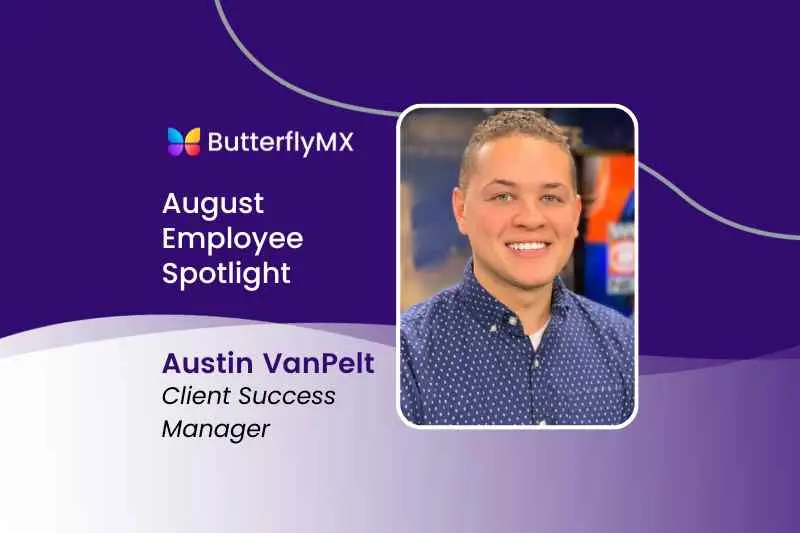 At ButterflyMX, we're no strangers to success. And that success is largely thanks to our hardworking team members! To thank them, we spotlight a new employee each month to shine a light on their unique, invaluable contributions.
This month, get to know Austin VanPelt, Client Success Manager. Learn more about Austin and what he does here at ButterflyMX, plus learn about how working remotely has changed his work life balance for the better!
Navigate this employee spotlight:
Meet Austin
Location: Champaign, IL
Position: Client Success Manager
Start Date: August 1, 2022
In a few sentences, tell us about what you do here at ButterflyMX.
I help onboard and offer support to our clients after their products have been installed.
What's your favorite part about working at ButterflyMX?
My favorite part about working for ButterflyMX is being able to collaborate with so many people who are all focused on making sure our clients have the best experience.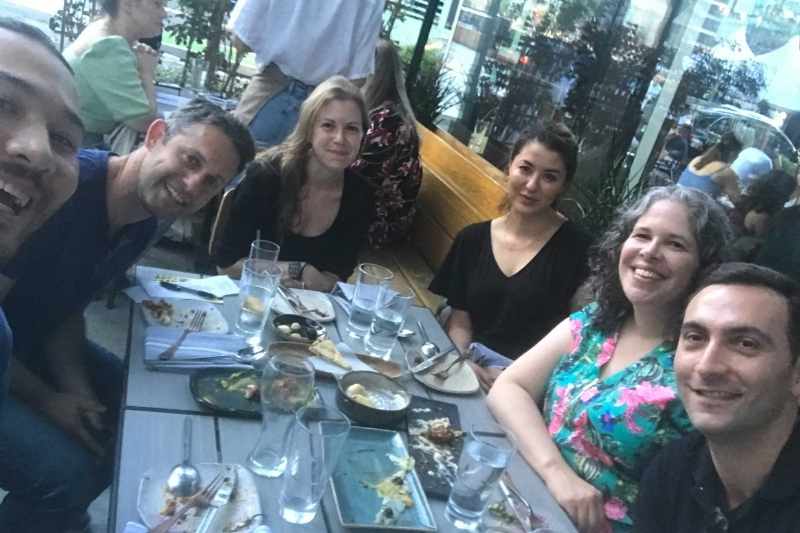 What's the most significant thing you've learned while working here?
Never be afraid to ask for help, everyone is always so willing to help and offer assistance whenever you need it.
What's your proudest accomplishment so far during your time at ButterflyMX?
Getting to be an active participant in new client journeys at ButterflyMX has been incredible!
Tell us about your favorite day/event at ButterflyMX. What makes it so special/memorable?
I would say my most favorite day/event would be meeting the other CSM's and some of our support team at our New York onsite visit this year. It was special to see everyone in person and get to spend time with everyone and get to know them in person instead of through Slack or Zoom.
What has been the best part about working remotely? The most challenging?
The best part would be the flexibility and work life balance. The most challenging would be working with people in different time zones and not being able to speak with people in person.
Watch a day in the life of a ButterflyMX employee: 
Fun facts about Austin
If you could live anywhere in the world, where would it be and why?
I'm not sure! I need to travel more to really decide. Somewhere warm because I love warm summer weather.
Do you have a secret talent (*cough* superpower) you want people to know about?
If I told you, it wouldn't be a secret anymore, now would it?
What is your favorite thing to do after work or on the weekends?
Spend time with my dog or go plant shopping!
Join the ButterflyMX team
Does Austin's role interest you? Are you a proactive, driven worker looking for a new position in a growing property access control company? Check out our open positions on the ButterflyMX careers page!