(Last updated: 1/5/21)
As a Property Admin in the ButterflyMX system, you have the ability to manage your tenant list. You can add, remove, or update your tenant data at any time.
If you use Property Management Software such as Entrata, RealPage, Yardi, or RentManager, you can automate this process through our PMS integrations. By integrating your PMS, your tenant data will automatically sync with ButterflyMX.
You can also do this manually within the ButterflyMX system in just a few steps. Read this post to learn how.
Note: Your resident or unit list must be in a .csv file format to be uploaded into our system.
How to import a list of tenants:
Step 1: Log into the Property Management Dashboard
Log in to your Property Management Dashboard on a computer.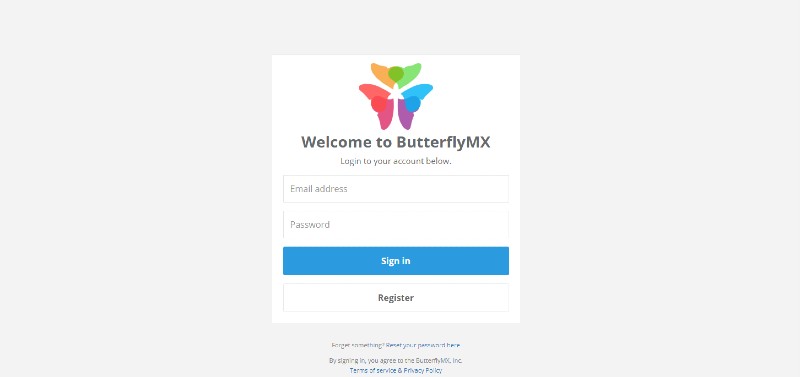 Step 2: Click 'Imports'
Click 'Imports' from the menu on the left side of the screen.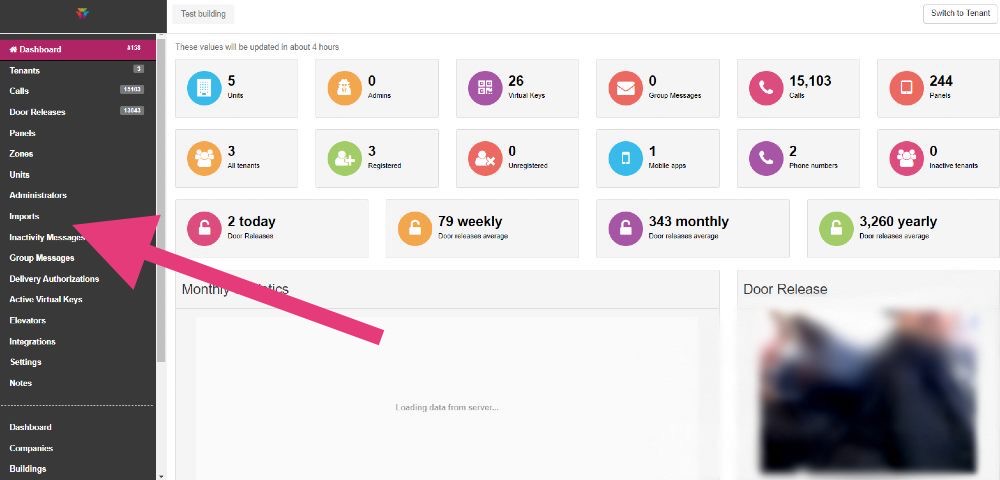 Step 3: Click '+ New Residential Import'
Click  '+ New Residential Import' in the top left corner of the screen.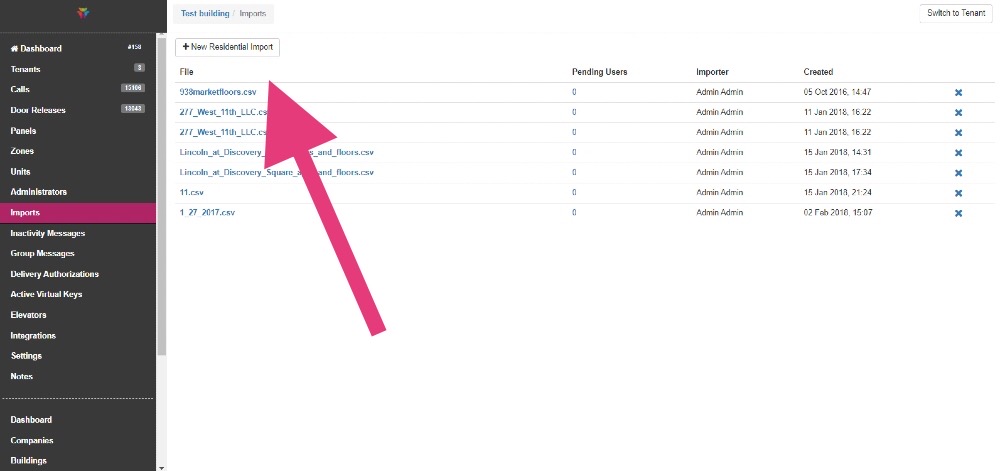 Step 4: Click 'Browse'
Click 'Browse' and search for the .csv file you want to upload. Once you find it, click 'Upload'.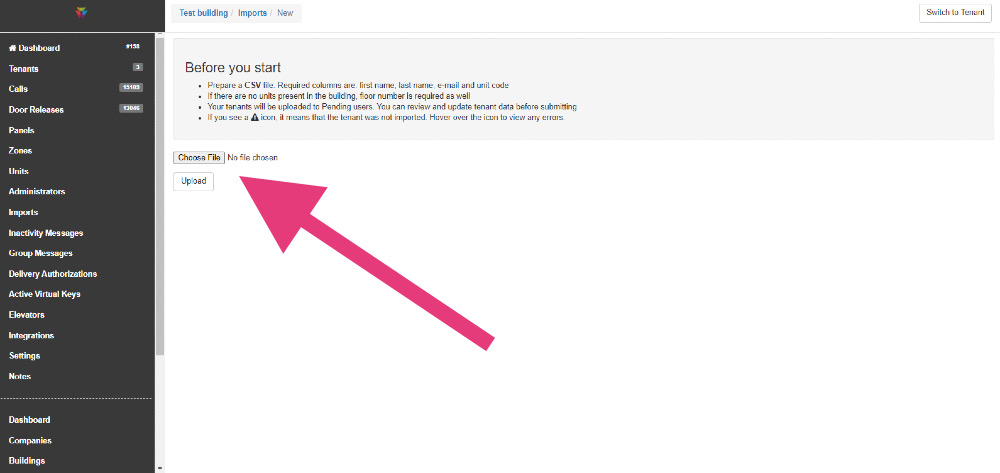 Step 5: Match each data type
From here, you will match each data type, which should include floor number, apartment number, first name, last name, the resident's phone number, and email address.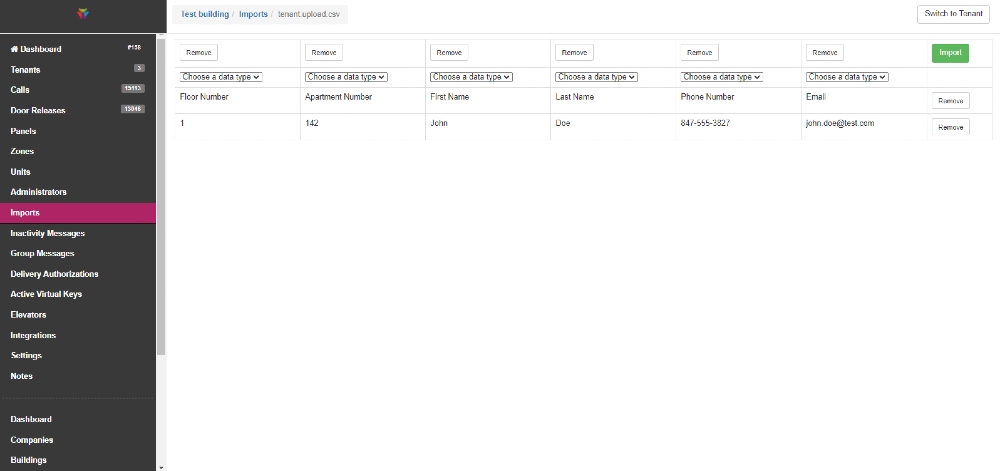 Step 6: Click 'Import'
Click import, and then 'import all.'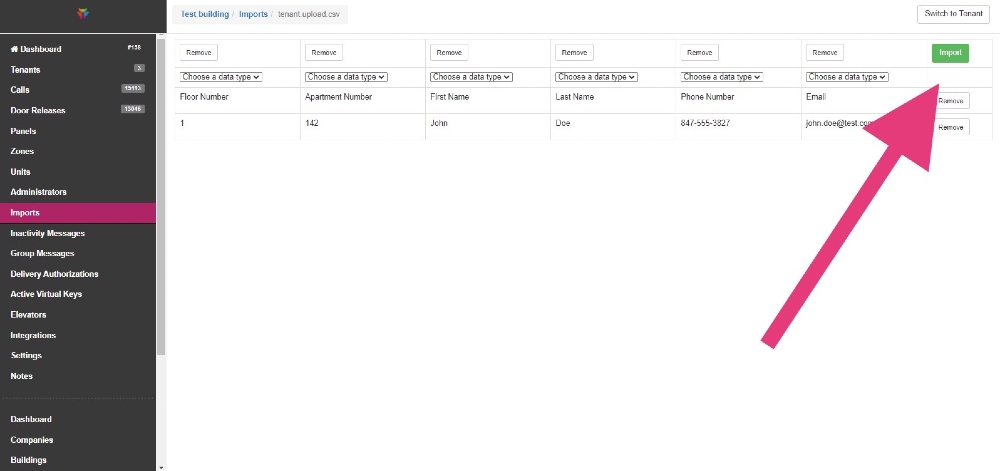 Step 7: Find the import in the 'Tenant' section of your account
Once the import is complete, it will live in the 'Tenant' section of your account.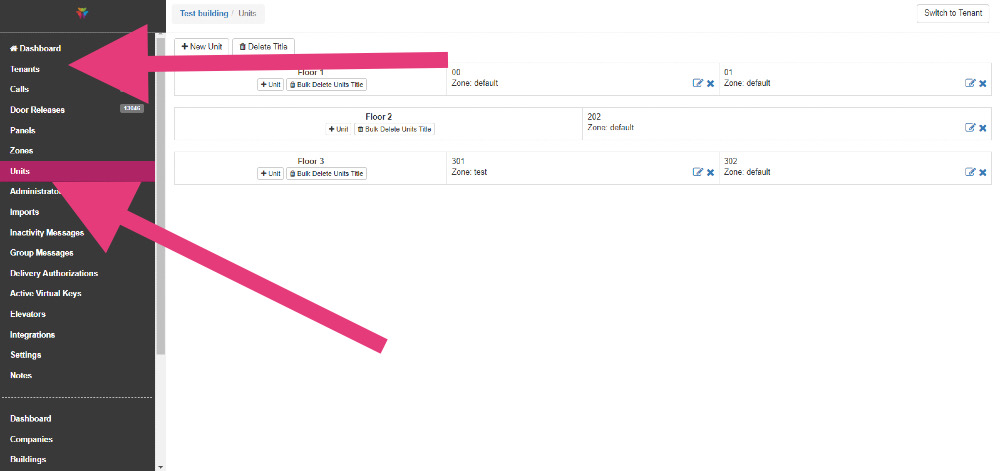 Once you've uploaded your list, you can add or remove individual tenants at any time.
View our property manager resources for additional training guides and videos that show you how to manage key ButterflyMX features (like managing admins, door PINs, and using the property management dashboard).