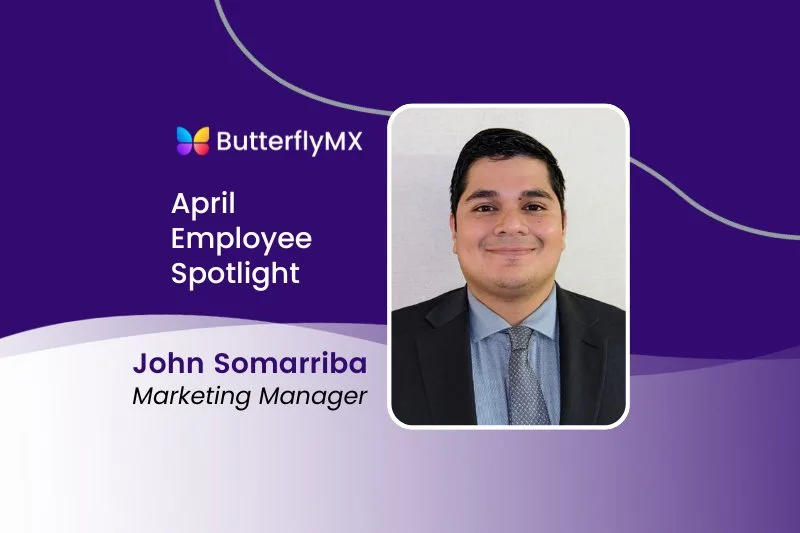 What sets ButterflyMX apart? Beyond our world-class technology, our people are what truly make ButterflyMX shine! In an effort to celebrate our hardworking employees, we spotlight one ButterflyMXer each month.
This month, we'd like to introduce you to John Somarriba, a Marketing Manager. Learn more about John and what he loves about working at ButterflyMX, plus discover his hidden talent!
Navigate this employee spotlight:
Meet John
Location: Philadelphia, PA
Position: Marketing Manager
Previous Position(s): Marketing Coordinator
Start Date: May 10, 2021
In a few sentences, tell us about what you do here at ButterflyMX.
I work on the marketing team and manage all the events and conferences ButterflyMX attends.
What's your favorite part about working at ButterflyMX?
My favorite part about working at ButterflyMX has been that I'm a part of a continuously growing team. When I started on the marketing team, there were 7 people, and now there are 20! I've been able to learn so much and work with some amazing people.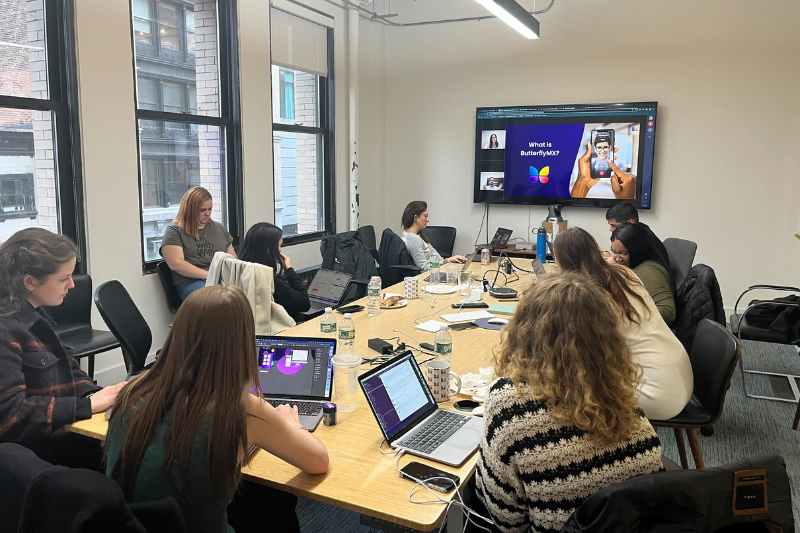 What's the most significant thing you've learned while working here?
I've learned a lot about both market research and marketing communications. To name a few things, I've learned about tailoring messaging and content, finding the right markets to explore, and engaging our audience.
What's your proudest accomplishment so far during your time at ButterflyMX?
My proudest accomplishment was this year when I created a map of all the events we attended in 2022 and got the chance to reflect upon the scale of our outreach. It was a great feeling to have contributed to our success — we attended 77 events around the country last year!
Tell us about your favorite day/event at ButterflyMX. What makes it so special/memorable?
My favorite day at ButterflyMX was one of our meet-ups in New York City. Being able to see the whole team together and play mini-golf with everyone was such a blast.
What has been the best part about working remotely? The most challenging?
The best part of working remotely is not having a commute! I get to spend more time with my dog, Raya. The most challenging part of working remotely is not having as many opportunities to meet and connect with coworkers from other departments.
Watch a day in the life of a ButterflyMX employee: 
Fun facts about John
If you could live anywhere in the world, where would it be and why?
If I could live anywhere in the world, I would live in Madrid, Spain. The food is incredible, and I love soccer so there would be plenty of games to attend.
Do you have a secret talent (*cough* superpower) you want people to know about?
At one point in my life, I wanted to be a chef, so I've taken years of culinary classes. I have an extensive cookbook and I love to try new recipes.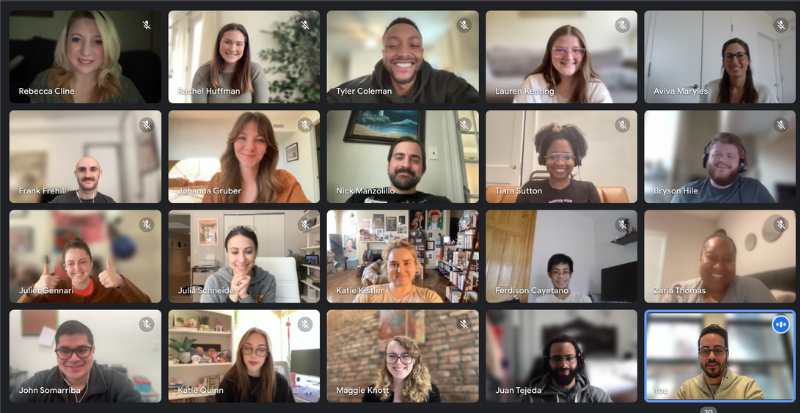 What is your favorite thing to do after work or on the weekends?
I love going on hikes and long walks. Being in nature is a great way to unplug and relax.
Join the ButterflyMX family
If you're looking for a new opportunity and want to join a hardworking yet fun-loving team, ButterflyMX wants to hear from you! Check out the ButterflyMX careers page to see available positions.