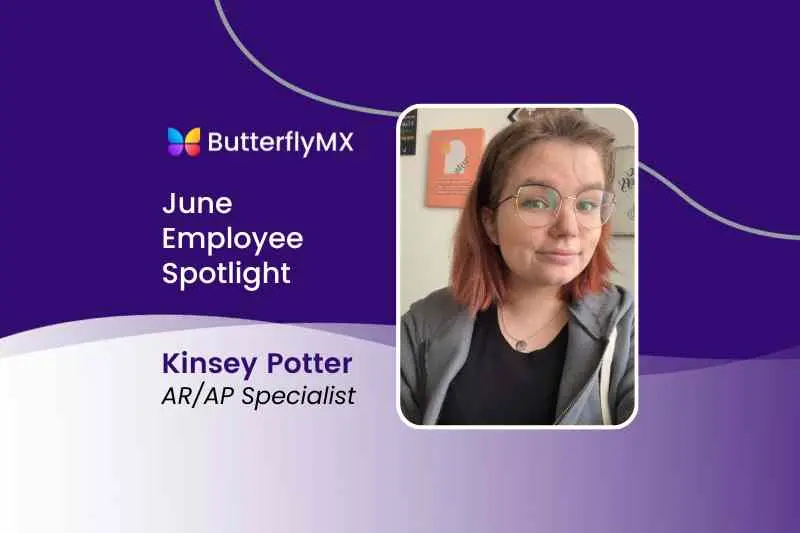 Every employee at ButterflyMX is integral to our success and incredible company culture! So, we highlight new employees each month to call attention to the unique contributions they make to our team.
This month, get to know Kinsey Potter, the AR/AP Specialist on our Finance team. Learn more about Kinsey and what she does here at ButterflyMX, plus learn about her new puppy!
Navigate this employee spotlight:
Meet Kinsey
Location: Gulf Breeze, FL
Position: AR/AP Specialist, Finance
Start Date: February 13, 2023
In a few sentences, tell us about what you do here at ButterflyMX.
My focus is collections, so I spend a lot of time communicating with customers about issues and changes that need to be made.
What's your favorite part about working at ButterflyMX?
It is completely different from my previous company, so I had to have a steep learning curve when it came to the accounting aspect.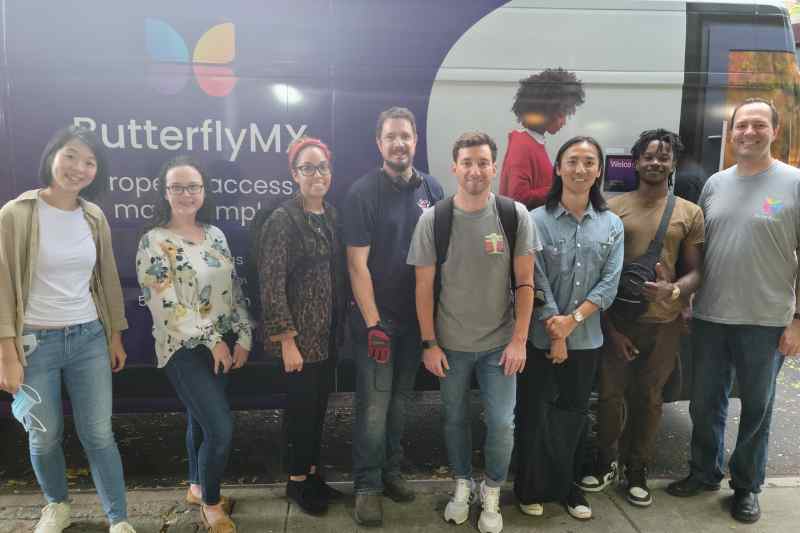 What's the most significant thing you've learned while working here?
Accounting in regards to SaaS. Goodness!
What's your proudest accomplishment so far during your time at ButterflyMX?
I don't think that I have been here long enough to have a proudest accomplishment, yet.
Tell us about your favorite day/event at ButterflyMX. What makes it so special/memorable?
The music bingo was by far my favorite event! It was just a relaxed environment to joke around and get to know other people.
What has been the best part about working remotely? The most challenging?
Best part? I was finally able to convince my wife that we should get a puppy! Most Challenging? Keeping up with that puppy.
Watch a day in the life of a ButterflyMX employee: 
Fun facts about Kinsey
If you could live anywhere in the world, where would it be and why?
I used to have an answer to this question and now my logical brain is just posing more questions than answers. So I guess I need to travel more to figure out this answer.
Do you have a secret talent (*cough* superpower) you want people to know about?
If I told people then it wouldn't be a secret talent anymore!
What is your favorite thing to do after work or on the weekends?
Either cuddling on the couch with my dogs or cooking with my wife.
Join the ButterflyMX family
Do you want to explore opportunities at a company with strong goals and great company culture? ButterflyMX is hiring! Learn more about open positions on the ButterflyMX careers page.