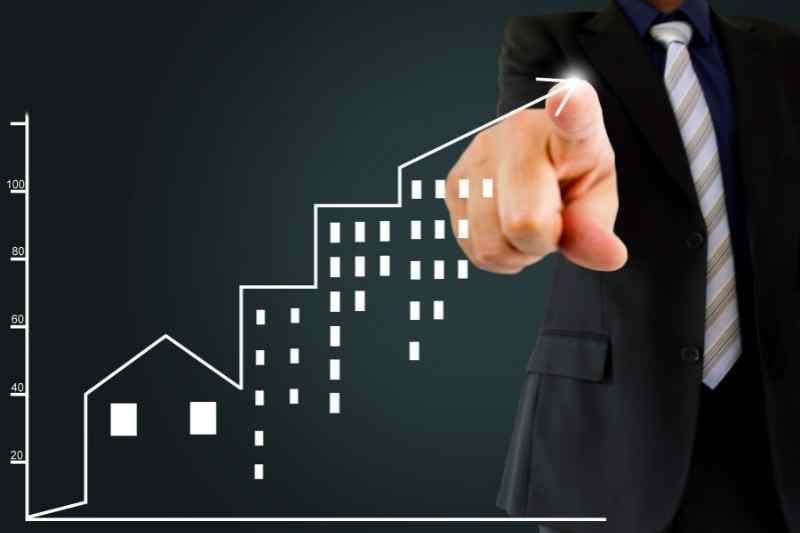 As a real estate professional, you've probably heard the term NOI (net operating income) being tossed around a lot in conversations. And if you've been in this industry for long, you know how much real estate NOI matters when it comes to investing in or managing properties. But what is NOI and why does it matter?
Read on to better understand NOI, why it's such an important metric, and how to maximize it. In addition, we'll discuss why investing in property technology (proptech) is one of the best ways to increase your property's NOI.
This post covers:
What is NOI in real estate?
Net operating income is a valuation method that real estate professionals use to determine the value and profitability of an income-generating property. In general, real estate NOI is calculated by subtracting the property's operating expenses from the income that it produces.
NOI = Gross operating income – operating expenses
A property's gross operating income includes revenue from:
Parking fees
Amenity fees and reservations
Vending machines
Laundry facilities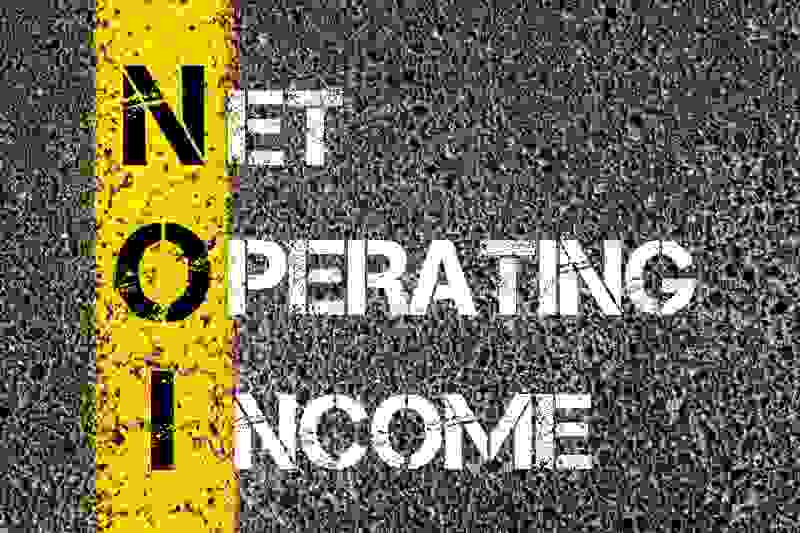 While property expenses can vary according to the building's type, age, and size, all properties have ongoing costs associated with running and maintaining them. They may include insurance, utilities, salaries for staff, repairs, etc.
However, one-time capital expenditures (CapEx) — money used to maintain or upgrade physical assets — are not included in the calculation. Examples of CapEx include installing a new HVAC system or replacing the building's roof.
Expenses that are included in calculating NOI:
Insurance premiums
Utilities, including building-wide WiFi and cable TV for common spaces
Property taxes
Janitorial service fees
Repair costs
NOI calculation of your property
The formula for calculating NOI is:
Net Operating Income = RR — OE, where RR is real estate revenue, and OE is operating expenses.
To help apply the formula in real life, let's go over an example. Imagine the information below is the monthly revenue and expenses of a multifamily property.
Monthly Revenue

  Rental income:

  $30,000

  Parking fees:

  $7,500

  Laundry machines:

  $1,500

  Amenity fees:

  $8,000

  Total revenues:
  $47,000

Monthly Operating Expenses

  Property management

fees:

  $2,000

  Property taxes:

  $7,500

  Repairs and maintenance:

  $4,500

  Property insurance:

  $2,000

  Amenity services:

  $3,000

  Total expenses:
  $19,000
In this case, the monthly NOI of the property is $28,000 ($47,000 – $19,000). Since NOI is usually calculated annually, simply multiply $28,000 by 12 to get the annual NOI of $336,000.
It's important to note that your building's NOI will vary from the example above and will depend on how your property operates. Also, factors like rental income and maintenance costs can fluctuate throughout the fiscal year.
Does NOI include real estate taxes?
NOI is calculated before income tax deductions, but it does include property taxes. Income tax is deducted from the property's gross income in a fiscal year. Property taxes for real estate buildings are for the cost of land and anything permanently affixed to the land.
Why NOI is so important
Real estate NOI is one of the most important factors for both purchasing a property and developing its budget.
Real estate investors also use NOI to determine the capitalization rate, which gives the property investor an estimated return on investment (ROI) of the real estate investment. 
Capitalization rates (cap rates) = NOI / the purchase price.
As a property owner or manager, a positive NOI is your pathway to getting loans approved or attracting investors or even new buyers. Property owners can control their own NOI by cutting back on costs while accelerating revenues. For example, they can increase revenues by charging higher rental rates. And they reduce operating costs through the use of property technology.
Ways to maximize your real estate NOI
Depending on your specific property, there are numerous ways to increase your NOI.
Here are three general ways to maximize your NOI: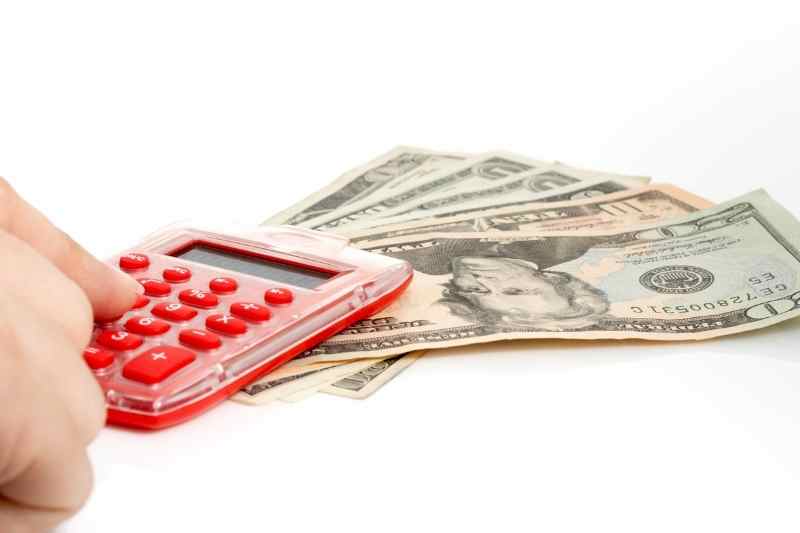 1. Minimize operating expenses
Start maximizing your NOI by minimizing expenses wherever possible. For example, always get three to four bids on contractor jobs, like carpeting and painting, before committing to one vendor. There's almost always a less expensive option for nearly every preventive maintenance task or repair, and you'll find them once you put in the time to do some research.
Additionally, enabling automation wherever possible will reduce costs in the long run. Investing in automation technology, such as visitor management software or electronic access control, requires a hefty upfront cost. But it'll start paying for itself after a few months. Instead of paying for staff to manage guest access, a smart intercom system can scan guests' credentials and allow entry for authorized visitors. This also enhances the security of your property.
Watch how ButterflyMX works:
2. Increase rental income
Small, incremental increases in the rental rate can lead to significant changes in the long run. But you should have detailed strategic plans on implementing rent increases. As a property investor or manager, you must work with staff to co-design, communicate, support, and manage the implementation of such plans.
An essential aspect of rental rate increases is tenant retention. Remember, recruiting new renters costs more than retaining existing ones. So, you want to give them a reason to renew their leases even when the rent increases. Organize events that foster a sense of community within the building and demonstrate your appreciation for them. It's easy to leave an apartment unit or office space, but it's hard to leave your community.
And, for multifamily apartments, consider how much more likely residents will work from home today than in the past. As such, residents might want to move from a studio to a one-bedroom or from a one-bedroom to two. If you see the studio or one-bedroom units in your building more frequently vacant than before, then consider flipping those units into coworking or storage space. The space-as-a-service trend has skyrocketed since early 2020, and today's residents want as much space as they can have to live and work in the same building.
3. Charge fees for amenities and services
In general, commercial and residential renters are most attracted by amenities that offer safety and convenience. And since technology is so advanced today, tenants expect buildings to be automated by technology.
According to the NAA and NMHC, renters are most interested in security-related amenities. Meanwhile, Wealth Management Real Estate says the number one "item on most renters' wish lists is technology [amenities] focused on convenience."
Furthermore, renters are willing to pay more for amenities and services that add convenience and simplicity to their daily lives. Modern tenants want to live and work in a smart, well-connected building powered by robust technology. So, carefully select proptech solutions that'll have the greatest impact.

How proptech affects NOI
In today's increasingly internet-connected world, you can't enhance tenant experience — and in turn, your property's NOI — without proptech.
Most importantly, proptech simplifies and streamlines building processes for both tenants and staff. For example, with proptech solutions, property staff don't have to spend long hours manually updating an access control system or inspecting the building's HVAC system. Instead, they can focus time and energy on finding more significant and high-touch ways to engage and retain tenants.
And at the end of the day, it's your staff members and renters who are the essential factors to maximizing your NOI. Contrary to popular belief, investing in proptech won't decrease human interactions in your building community. In fact, investing in the right proptech will eliminate unnecessary expenses, free up your staff's time to attend to renters, and enhance tenants' quality of life. As a result, all this will increase your property's NOI and, subsequently, its value.