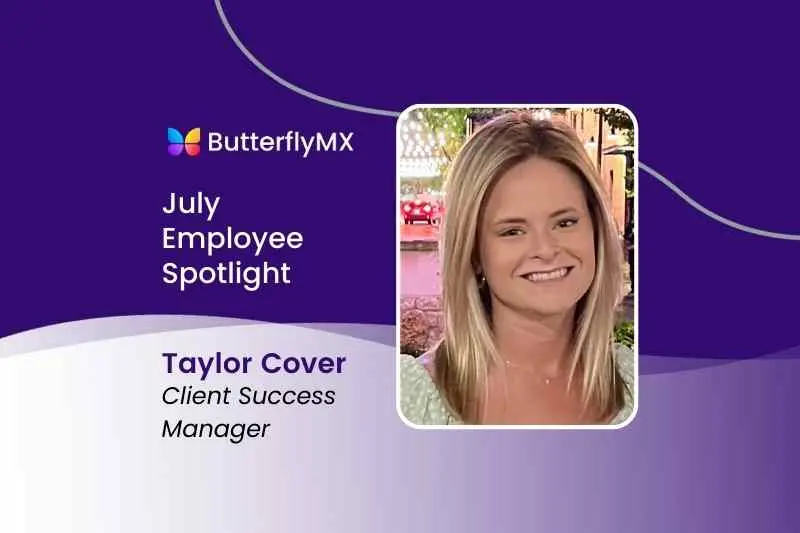 ButterflyMX's success is largely thanks to our incredible team members and strong company culture. So, each month we spotlight a new employee and the unique contributions they make to our team.
This month, get to know Taylor Cover, Client Success Manager. Learn more about Taylor and what she does here at ButterflyMX, plus learn about her first trip to NYC!
Navigate this employee spotlight:
Meet Taylor
Location: Highland Village, TX
Position: Client Success Manager
Previous Position(s): Training Specialist
Start Date: November 26, 2018
In a few sentences, tell us about what you do here at ButterflyMX.
I'm a Client Success Manager. I onboard and train new clients in my territory. After they are onboarded and trained, I provide ongoing support for these clients and strive to delight our clients daily!
What's your favorite part about working at ButterflyMX?
The fun and collaborative culture! Also working from home!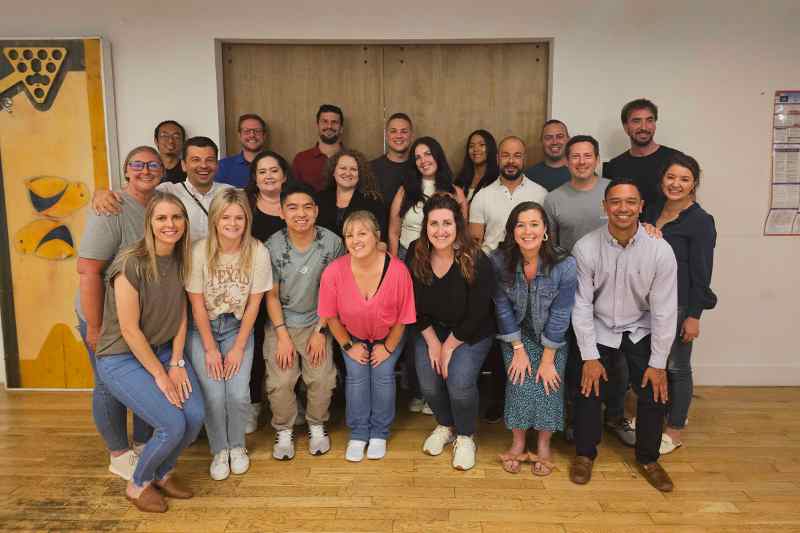 What's the most significant thing you've learned while working here?
All things multifamily and what a property manager deals with onsite.
What's your proudest accomplishment so far during your time at ButterflyMX?
I manage a large profile of commercial/co-working buildings located all over the country. I have built a great relationship with them!
Tell us about your favorite day/event at ButterflyMX. What makes it so special/memorable?
My first day in the NYC office. It was also my first time in New York and it was fun getting to see our office and meet coworkers for the first time.
What has been the best part about working remotely? The most challenging?
I love the ease of not having to commute to an office in the morning. However, I miss in-person interaction sometimes!
Watch a day in the life of a ButterflyMX employee: 
Fun facts about Taylor
If you could live anywhere in the world, where would it be and why?
I'm not sure, I need to travel more! I love Texas, but maybe San Diego for the great weather. Or Colorado to outdoors more.
Do you have a secret talent (*cough* superpower) you want people to know about?
Sadly no secret talents here!
What is your favorite thing to do after work or on the weekends?
I enjoy spending time with my fiancé and trying new restaurants. I love food and wine!
Join the ButterflyMX team
Has Taylor's story got you itching to join the ButterflyMX family? We're always looking out for driven, passionate individuals to join our team! Check out our open positions on the ButterflyMX careers page.