Airbnb
Based in San Francisco, Airbnb is an online platform for hosts around the world to provide short-term rentals and homestays.

Since its founding in 2008, Airbnb has transformed the travel and hospitality industries by introducing an easy, affordable home sharing solution. Unlike traditional hotels, Airbnb provides renters with several accommodation options, allowing them to choose between a room shared with other travelers, a private room in a shared space, or an entire property all to themselves. Millions of people across the globe use Airbnb to host their homes and find unique stays for their trips, get-aways, and short-term stays.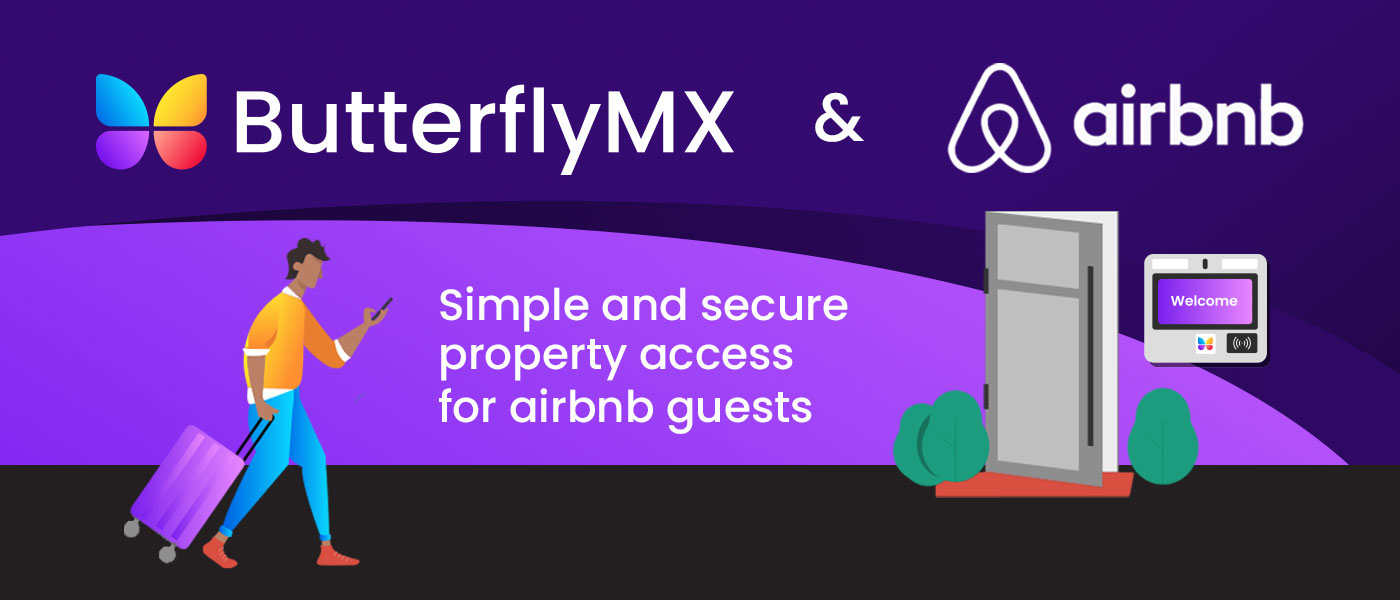 This integration between ButterflyMX and Airbnb empowers hosts to provide seamless, time-restricted building access for their guests directly from the Airbnb mobile app.
Airbnb's mobile app allows hosts and guests to manage their listings and bookings all in one spot. Hosts and managers can also seamlessly generate access codes for guests, while guests can book stays, manage reservations, and gain access to their rental properties.
Virtual Keys
With the Airbnb and ButterflyMX integration enabled, hosts can automatically create and send virtual keys to guests for any bookings made on Airbnb. This provides guests with a temporary, time-restricted QR code sent via email or text message.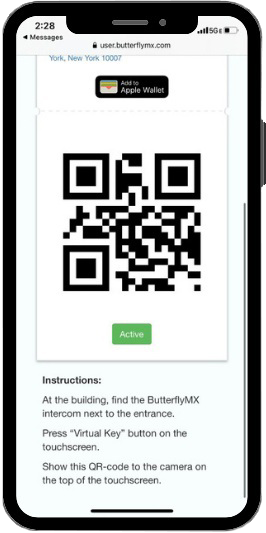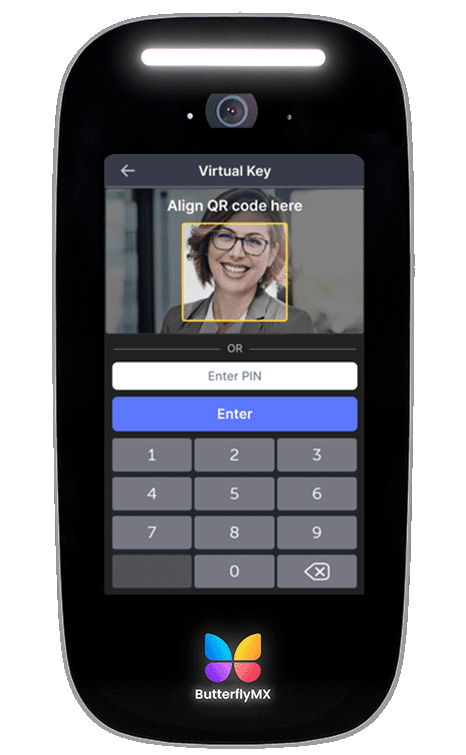 When the guest arrives at the rental property, they press the 'virtual key' button on the ButterflyMX video intercom. Then, all they have to do is scan or enter their virtual key to unlock the door or gate. To grant guests convenient access throughout the rest of the building, hosts can integrate ButterflyMX with smart locks.
ButterflyMX + Airbnb
By integrating Airbnb with ButterflyMX, Airbnb hosts ensure their guests enjoy a seamless access experience into and throughout an entire rental property. Additionally, hosts can easily manage their listings from the ButterflyMX OS.
Multifamily owners and operators benefit from reduced operating costs associated with managing visitor access, as well as an improved resident and guest experience at their properties.