AppFolio Property Management
Based in Santa Barbara, California, AppFolio provides innovative, cloud-based business management software to the real estate industry, enabling customers to streamline operations and deliver exceptional service.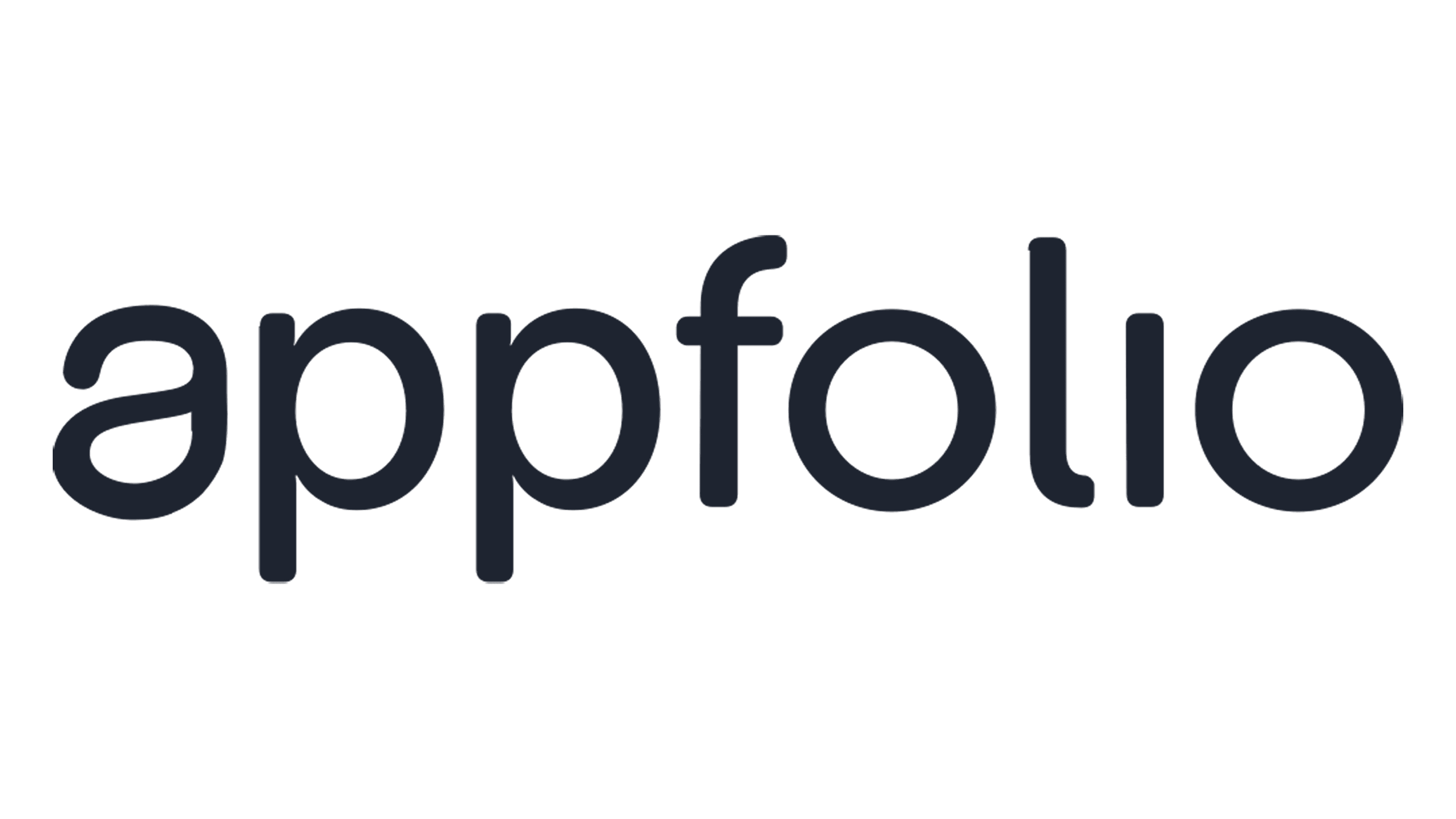 AppFolio Property Manager is an intuitive and user-friendly platform providing comprehensive services in accounting, maintenance, marketing, leasing, and more. AppFolio integrates with ButterflyMX to streamline access control, manage scheduling, and enable secure and convenient self-guided tours. This integration enhances leasing workflows and creates a better experience for property managers and residents alike.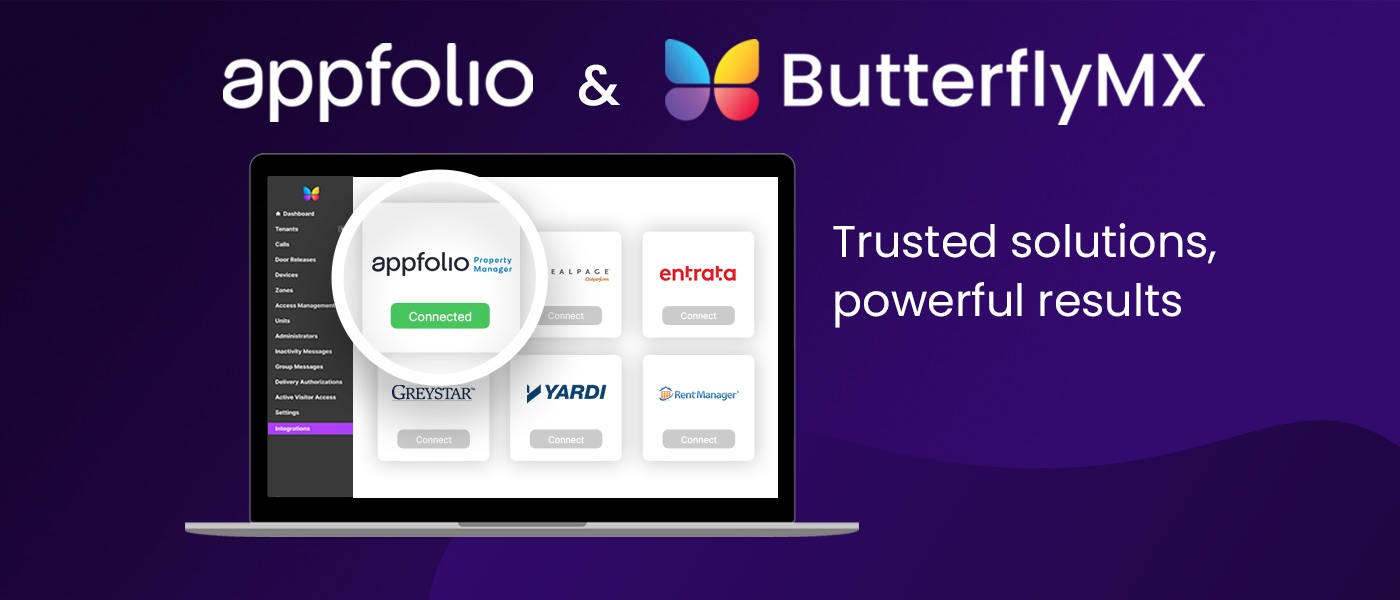 Modernizing property management
AppFolio gives you the clarity to focus on what matters. Intuitively designed to delight residents and staff, smartly automated to scale your vision.
Whether you manage multifamily, single-family, or community associations, you can run your entire residential portfolio on AppFolio's modern platform. With the ButterflyMX and AppFolio integration, you'll save time by managing operations and access control across your properties on one single database. Property, unit, and resident information in AppFolio automatically syncs with the ButterflyMX resident directory to schedule secure self-guided tours and seamlessly guide prospects through your leasing funnel.
Trusted solutions, powerful results
When a prospective resident sees a vacant unit on your website, they can schedule a self-guided tour through ButterflyMX. Property staff can view inquiries and scheduled tours in AppFolio Property Manager and seamlessly guide prospects through the leasing funnel.
Once the tour is scheduled, ButterflyMX provides secure access to the right people so that prospects can see the property at their convenience without relying on a leasing agent to let them in.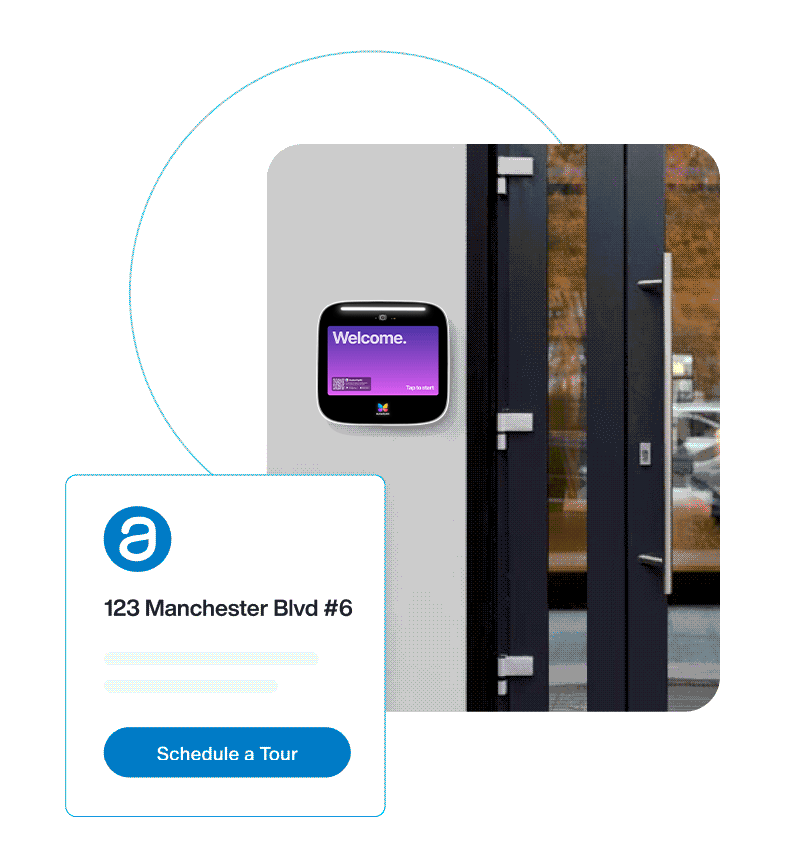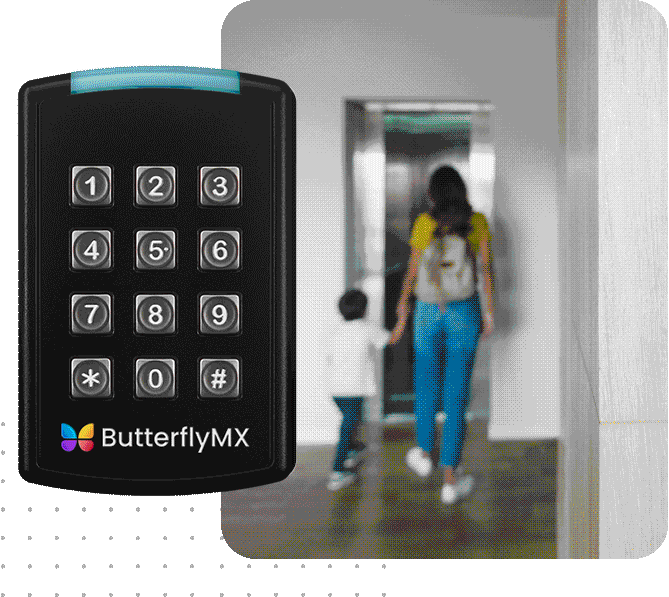 Meanwhile, any changes to resident status in AppFolio (such as move-ins & move-outs) are automatically updated in the ButterflyMX resident directory, so new residents are granted access permission from day one of their lease, and former residents' access permissions are automatically revoked upon move out.
ButterflyMX + AppFolio
Two trusted solutions, one powerful result – ButterflyMX and AppFolio work together to empower teams and delight residents.
As a property manager using AppFolio, you can easily streamline access control, increase transparency, and improve efficiency by connecting two trusted, easy-to-use solutions.
AppFolio & ButterflyMX create a single source of truth to support self-guided tours and to easily manage access to your properties. You'll be able to focus on closing leases, boosting revenue, and impressing residents while we handle the busy work.