Buildium
Boston-based Buildium was founded as a property management software with the mission of offering a state-of-the-art product and top-notch customer experience while enabling seamless management of applicants, tenants, and vendors.

Buildium, a RealPage company, delivers an industry-leading cloud-based property management platform that lets managers of residential rental and association properties sharpen their operations. Whether in the office or remote, the platform helps them stand out from the competition and find more paths to revenue. Backed by expert advice and relentless support, Buildium outfits property management businesses with an intuitive, all-in-one platform — with an emphasis on the "all."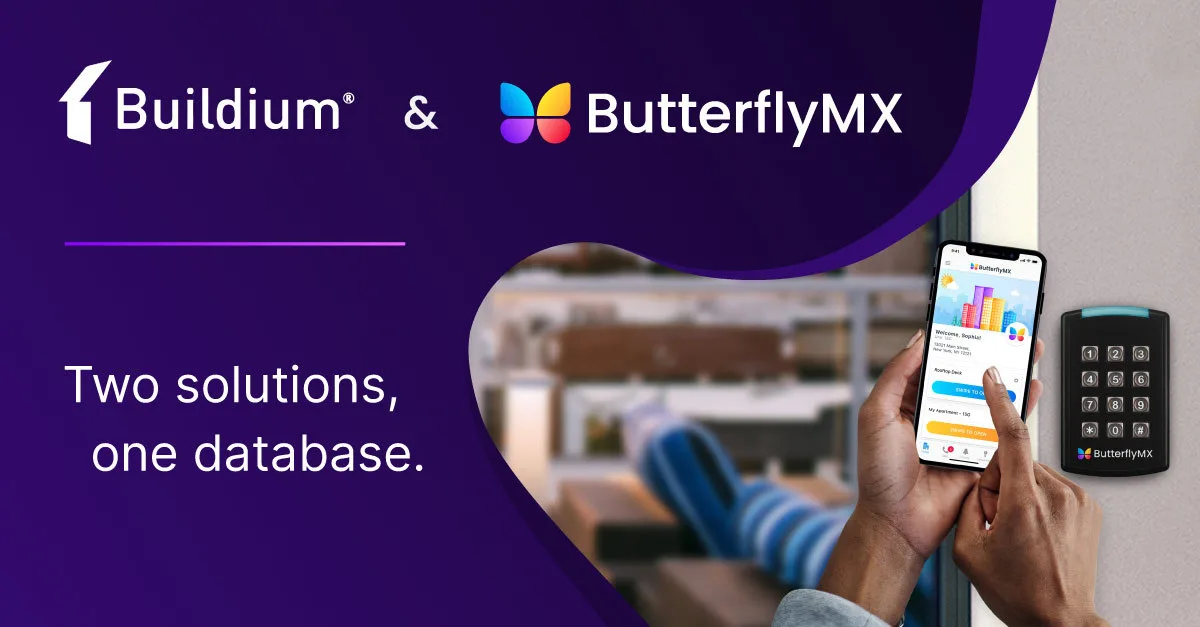 Whether you manage five doors or five thousand, you need a simple, unified platform that powers you to be your best.
With Buildium, you can approve lease applications, resolve maintenance issues, handle payments and update financials, plus manage who can access your property from wherever you are. With Buildium's flexible platform, no matter what your portfolio size or unit count is, they have the solution for you.
Integrations that matter
Accounting, communications, leasing, highly-rated mobile apps—get everything you need…and then some.
Now, you can centralize your property's leasing, maintenance, financials, and access permissions all from one place. With Buildium's integration with ButterflyMX, all access-related resident data will automatically be synced, so changes you make within Buildium will automatically be reflected in your access control system instead of having to update data in two places. You'll gain back the time you spend on manual data entry and managing access, allowing you to spend more time delighting your residents.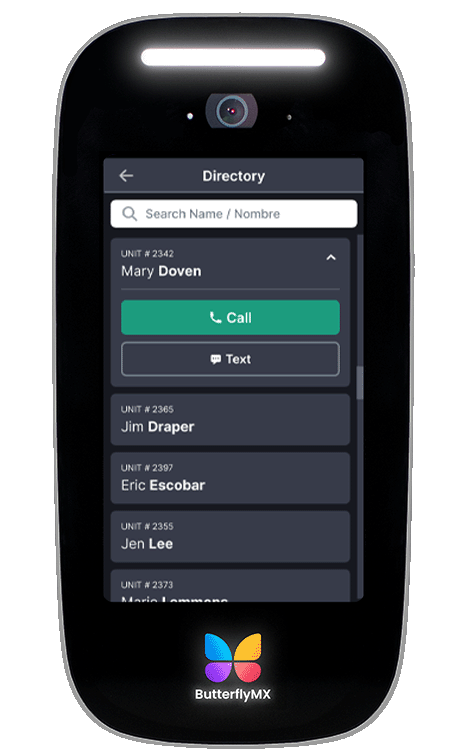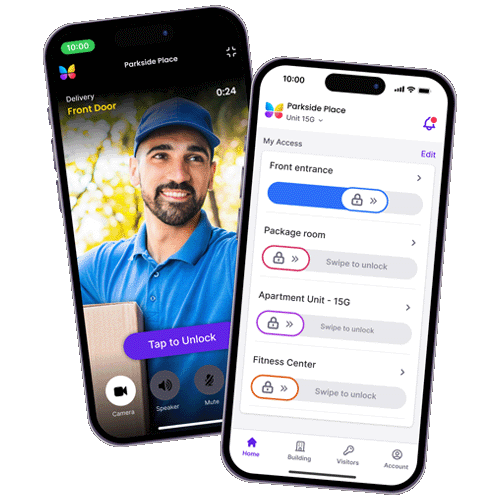 By integrating with ButterflyMX, you'll never have to worry about handing out keys, keycards, or fobs again. Any time a new resident moves in, they will automatically be added to the ButterflyMX property access system. Any time a resident moves out, their access permissions are automatically removed.
ButterflyMX + Buildium
As a property manager using Buildium, you can maintain a single database for access-related resident information that will push directly to the ButterflyMX system.
When combining Buildium and ButterflyMX together, residents added to Buildium are automatically synced with the ButterflyMX directory. This allows new residents to gain access to the property from the start of their lease which will then be revoked once the lease expires.
Having your information flow freely within both solutions provides your property management company with greater efficiency, allowing more time to focus on boosting revenue while delighting your residents.