Smart technology. Remote management. Happy residents.
Homebase provides a smarter living experience for residents and more profitable properties for owners and managers.

Homebase is a connected building and community management platform that brings together the benefits of simplified property management, building automation, and smart home living. Its smart building management platform drives connectivity and efficiency for multifamily communities. By integrating smart devices and automated building systems into a single platform, Homebase gives residents a modern, sophisticated living experience while streamlining management duties for staff.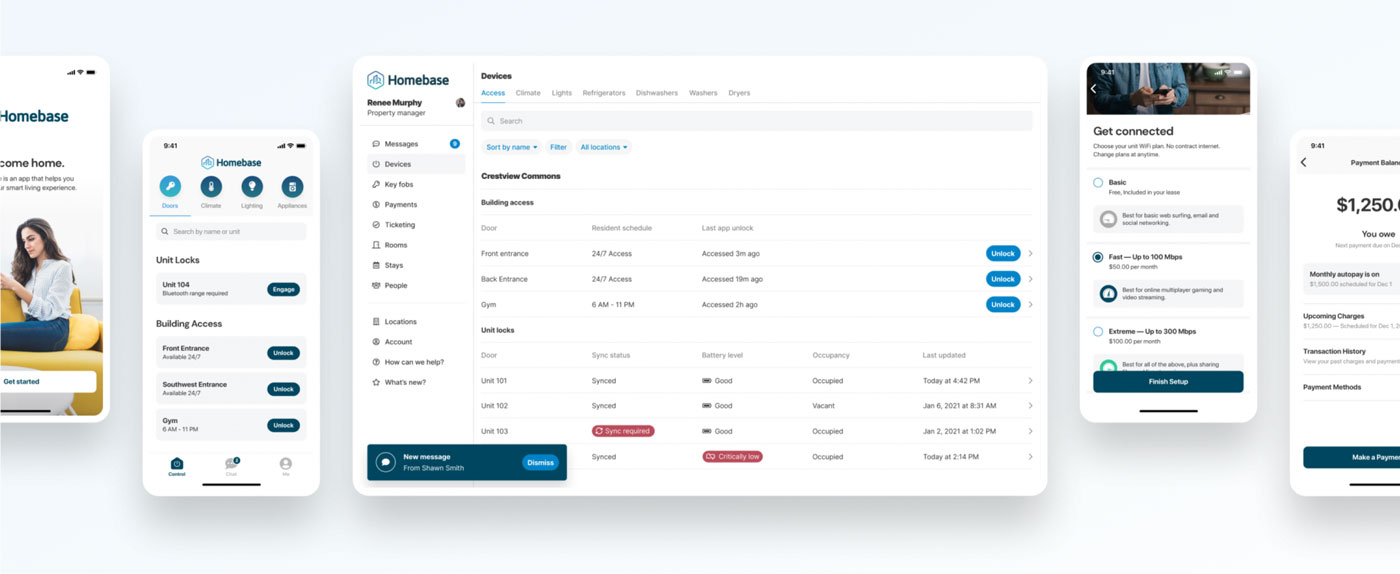 Access amenity spaces, main entrances, offices and co-working spaces, stairwells and elevators, as well as individual units via a single app. 
The integration between ButterflyMX and Homebase brings the functionality of ButterflyMX into the Homebase mobile app. When combined with ButterflyMX, Homebase can provide seamless building access for staff, maintenance professionals, vendors, residents, guests, and service providers. In addition, through the integration with Homebase, residents can receive video calls, issue virtual keys, and can grant visitor access directly from the Homebase app.
Hubless Smart Building
Complete your smart experience with a fully automated building, with no hubs. 
Homebase integrates with top brands in every smart home category. Residents can use the Homebase app to control smart thermostats, smart lighting, and more. All connected through a hubless, building-wide, resident-accessible network.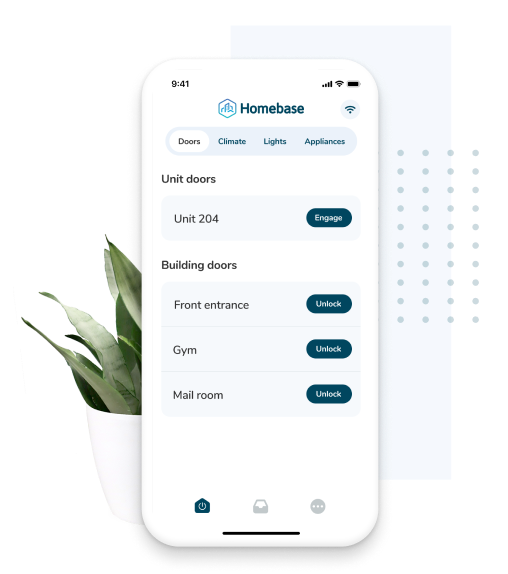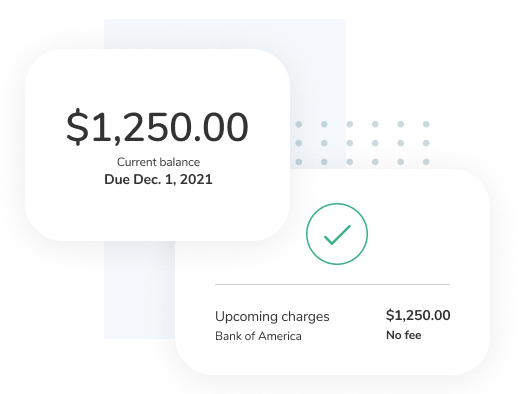 With Homebase Pay, residents can add account or credit card information to make rent payment and collection secure and easy. Autopay can be enabled at any time to provide a more worry-free rent collection experience. Additionally, Homebase Pay makes it easy for residents to split their monthly balance between roommates, or assign a guardian to pay. 
ButterflyMX + Homebase
Together these two systems offer a simple way to improve NOI and increase resident satisfaction.
Benefits include increased rents and property value, higher resident satisfaction, reduction in resident churn, and shorter vacancy time. The integration between ButterflyMX and Homebase is easily set up from the Homebase app with just a few clicks.