HOMMA
Based in Japan and Silicon Valley, HOMMA creates homes designed to enhance your living experience. Sitting at the intersection of real estate development, architecture and technology, HOMMA is comprised of a team of architects, technologists, and designers, all focused on creating spaces where lives can be more fully lived.

HOMMA's exclusive blend of architecture and technology introduces new living spaces to meet modern demands. They create a space that takes care of you, not the other way around.
HOMMA believes comfort goes beyond the physical and is a state of mind. Their dwellings connect with nature, bringing a balance of security and creativity to those living within.
HOMMA is passionate about bringing harmony to technology and architecture. They build custom hardware, unique software, and source quality materials – all within a simplified construction timeline. The result is homes that are accessible, energy efficient, and more in tune with their inhabitants — places to grow, create, and recharge.
Smart access
Open doors throughout your community all in one app
One home, one app. HOMMA's mobile app allows even non-tech savvy residents to easily enjoy the comforts of their smart homes. Each home is designed and built with integrated technology, curated to interact with the space.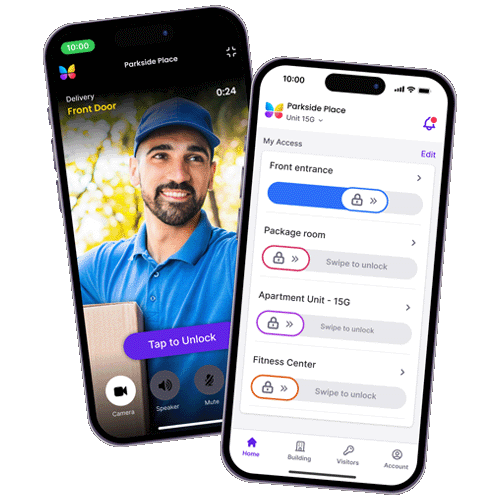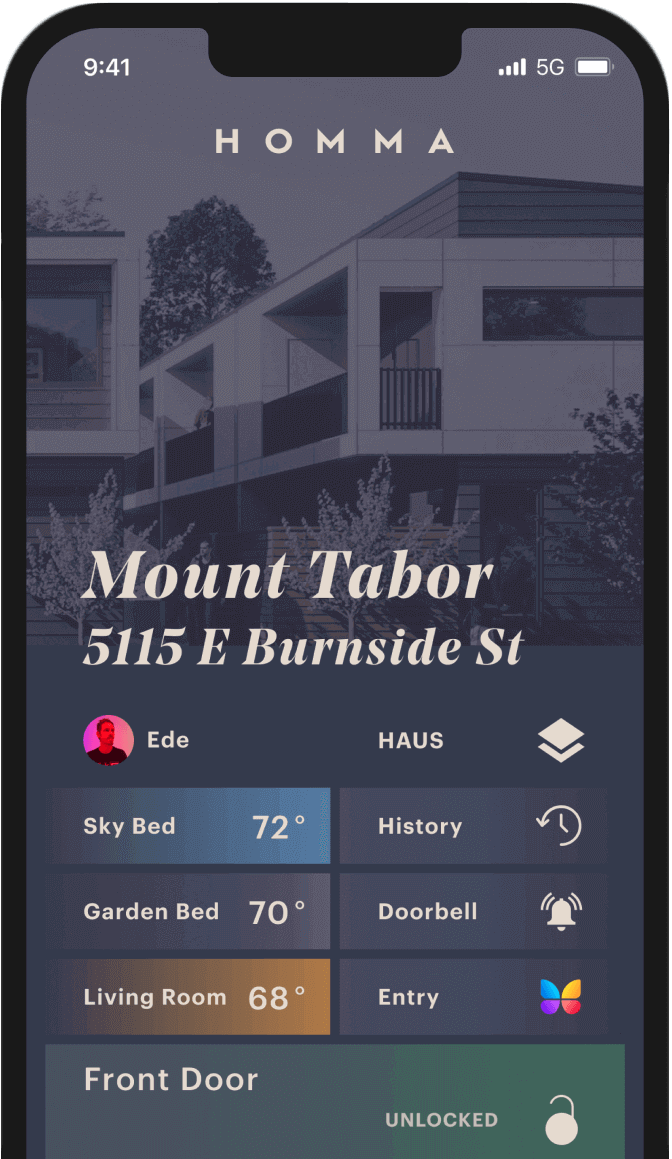 The HOMMA and ButterflyMX integration empowers residents to conveniently manage access from the same place they interact with their smart home: the HOMMA app. Within the mobile app, residents can manage lighting, thermostats, and remotely open ButterflyMX doors all in one place. Within the HOMMA app, simply press "open door" to be taken to the ButterflyMX page to use features such as swipe to open, virtual keys, and delivery pass.
ButterflyMX + HOMMA
Together, HOMMA and ButterflyMX offer a solution to boost resident satisfaction and improve NOI for multifamily developers and operators.
Benefits include increased rents or unit sales prices, increased property value, higher resident satisfaction, lower resident churn, and shorter vacancy time.