ProdataKey
Utah-based ProdataKey is defining the future of access control. Easy-to-scale systems provide maximum security, real-time updates & more, all from one simple app.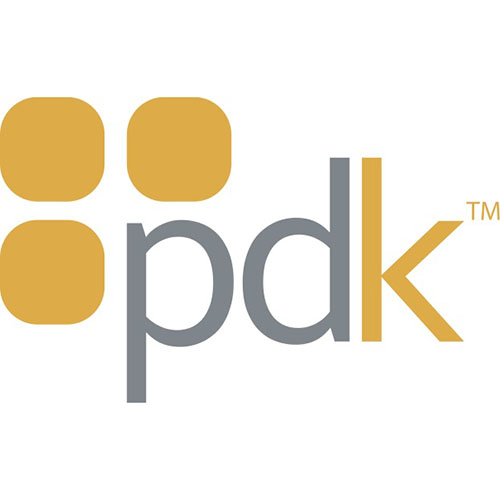 Founded in 2011, ProdataKey is a leading innovator of mobile-first access control products and services. Manage users, lock and unlock doors, change system preferences, and more all from a single app for real-time, 24/7 access control. Pdk.io is the simplest fully integrated access platform. Its cloud-based system allows you to manage your property anytime, anywhere, on any device.
The integration between ButterflyMX and PDK ensures you can manage your property anytime, anywhere, on any device
Regardless of the size of your business, pdk.io scales to your needs and makes access management simple. Through our integration, any tenant changes made in the PDK system are automatically synced with ButterflyMX. Whether you are in the office or on the road, our integration with pdk.io ensures full control of every feature from any internet-connected device. Instantly know the status of every door at your facility in a single glance, lock and unlock doors from anywhere, and track access events as they happen with real-time reporting.
Hardware & Software
PDK and ButterflyMX offer a lineup of hardware products that are easy to wire and use, secure, and future-proof.
PDK offers a complete array of Network, PoE, and Wireless door controllers, robust and affordable credentials and readers with a sleek design, a suite of peripherals, and a mobile-first approach. ButterflyMX's intuitive touchscreen intercoms are weatherized to withstand even the most extreme conditions.
ProdataKey's API enables you to create a fully automated business environment that eliminates mundane tasks and cuts down on overhead costs. Connect pdk.io to other products and services to create a complete solution for your commercial building. Integrations include Security Panels, Personnel Management, Video Surveillance, and Intercom Systems. When connected with a smart intercom like ButterflyMX, you can create seamless building access for your residents or tenants while maintaining just one database.
ButterflyMX + ProdataKey
Easily sync your database from ProdataKey to ButterflyMX
With ButterflyMX and ProdataKey's integration, you can easily add, remove, or update your resident/tenant database from one place.
When used in conjunction with our Property Management System integrations, this integration lets you skip manually adding a building's tenants, as they will sync from your Property Management Systems and then automatically into PDK.