RemoteLock
Founded in Denver, CO in 2011, RemoteLock provides cloud-based, access control software that empowers those in the multifamily, vacation rental, commercial and related industries to remotely manage and control access to any space from anywhere in the world.

The RemoteLock software platform manages smart locks from all the leading brands, as well as hardwired access control. This flexibility allows its customers to manage a mix of disparate access control products on a single system and across property portfolios. Universal access control from RemoteLock streamlines operations, while saving time and money.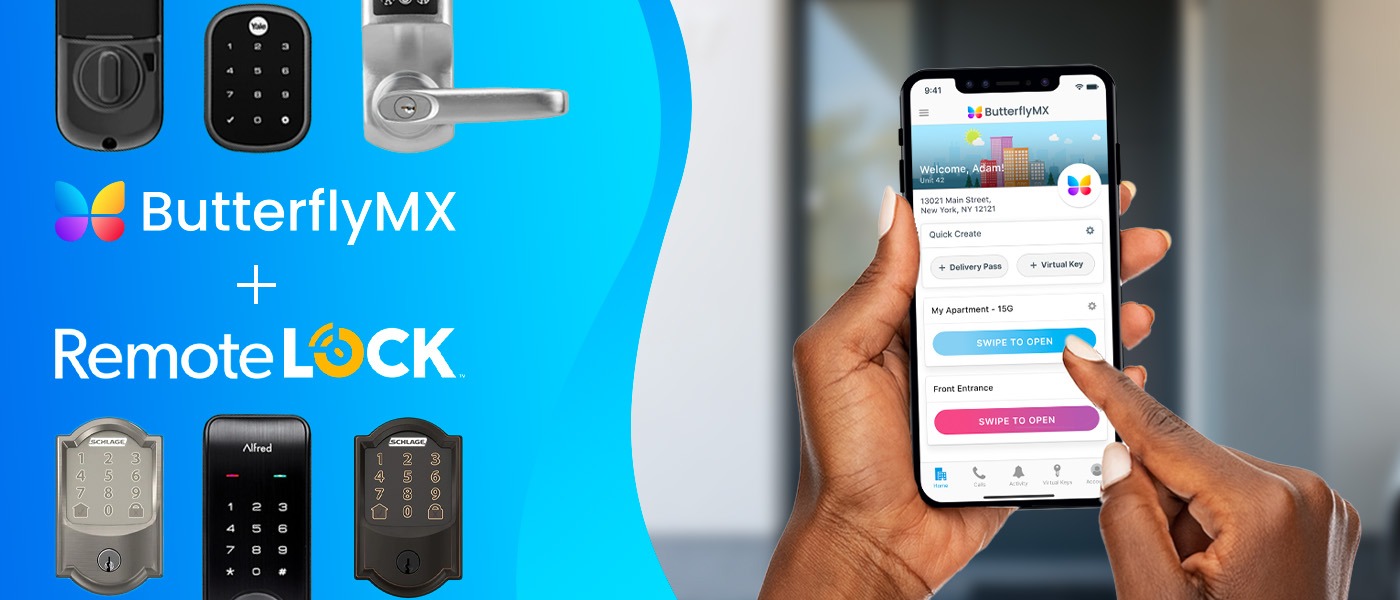 RemoteLock makes access control easy because they support every kind of door — from residential doors and commercial doors to garage entries and elevators.
With RemoteLock's integration with ButterflyMX, building staff and residents can use the ButterflyMX mobile app to access building entrances, gates, garages, common areas, elevators, amenity spaces, and apartments, just by connecting RemoteLock account to the ButterflyMX mobile app.

The platform that connects
With most access control software, you're stuck with limited hardware options. RemoteLock lets you manage access your way — so you can choose the brand of smart lock you prefer.
ButterflyMX and RemoteLock's integration works with 80+ top smart lock brands and wired access control devices including smark lock models from Alfred, August, Kwikset, Schlage, Yale, and Iglooe.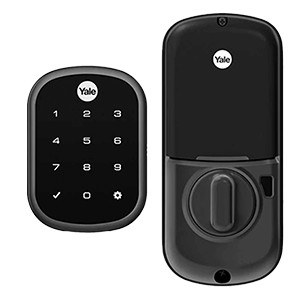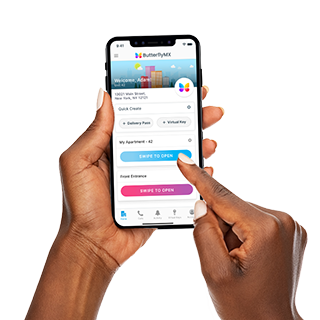 With this integration, property staff and residents can easily and securely access your building's front entrance, amenity spaces, and individual apartment units – all from one mobile app. Staff and residents can also see who is at the property's entryway, issue temporary and recurring visitor access, and remotely grant open doors & gates from anywhere.
ButterflyMX + RemoteLock
Together, RemoteLock and ButterflyMX offer a solution that boosts resident satisfaction and improves operations for multifamily developers and operators.
The benefits of using ButterflyMX in combination with RemoteLock include increased rent, reduced resident churn, and shorter vacancy time.