Rhombus Systems
With Rhombus, protecting your organization has never been easier. Rhombus Systems is a leading physical security platform that combines plug-and-play smart security cameras, IoT sensors, and integrations all under one unified console.

Founded in California by cybersecurity experts, Rhombus is cloud-based and designed specifically for enterprise organizations. With 24/7 remote access from any web browser or mobile device, it's easy to manage video security across your entire organization.
Find security footage, effortlessly
Rhombus' integration with ButterflyMX makes it easy to find, save, and share security footage of property access events.
With Rhombus' smart security platform, you can review footage quickly and efficiently. Onboard AI technology automatically detects and indexes different types of activity—such as human movement, vehicle movement, and more.
Smarter physical security
See what's happening across your entire organization from anywhere.
Rhombus' user-friendly platform lets you remotely manage unlimited security cameras, IoT sensors, and facility locations from a single device. Because Rhombus is cloud-based, there are no siloed locations or clunky NVR/DVRS required—just plug the cameras in and see what's happening across your entire organization from anywhere in the world.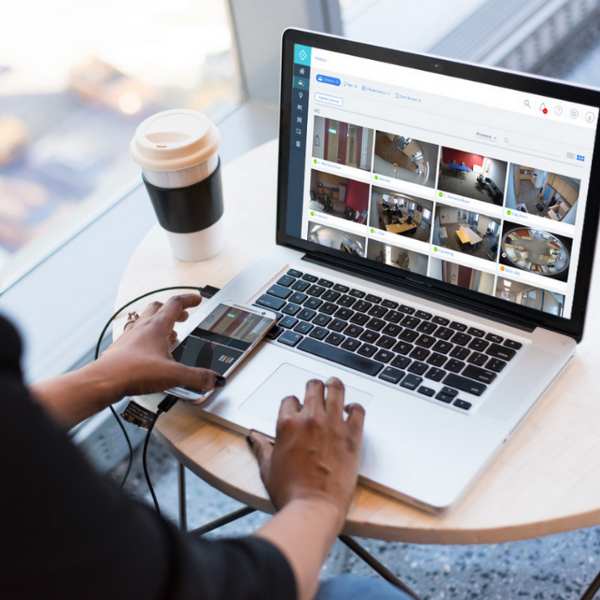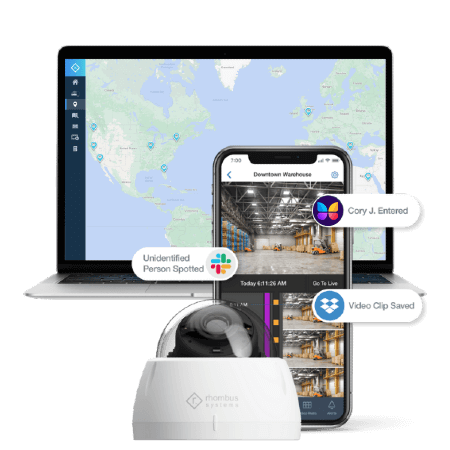 The Rhombus and ButterflyMX integration lets you easily find security footage of access events. It automatically creates a historical record of visitor events by capturing video clips whenever visitors are granted entry. All entry events are automatically marked in the video timeline, allowing you to locate and jump to specific events in seconds.
ButterflyMX + Rhombus
Easily connect ButterflyMX and Rhombus for enhanced security
With the Rhombus and ButterflyMX integration, organizations get a tightly integrated video security solution to provide visual data for enhanced operations and visitor management. In addition to creating a historical record of visitor entry events, the integration can also store visitor appearance data on an individual record level to assist in future investigations.