Smart Apartments. Intelligent Buildings.
STRATIS enables smart apartments and intelligent buildings and is built for the complexities of multifamily and student housing.

STRATIS is the award-winning Sidewalk to Sofa® solution built for Multifamily and Student Housing. STRATIS currently works with 88 Strategic Partners to offer the most comprehensive solution available today for smart apartments. STRATIS is approaching 400,000 units and is installed in the US, Japan, and the European Union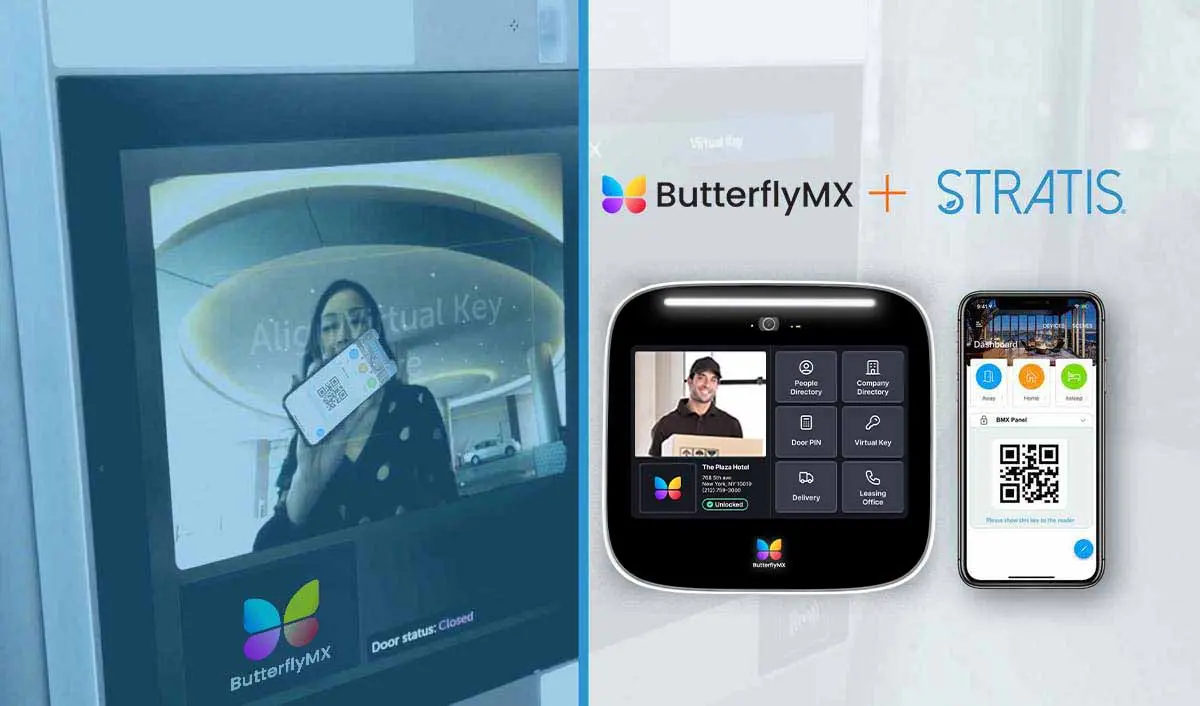 The integration between ButterflyMX and STRATIS brings all of the functionality of ButterflyMX into the STRATIS mobile app.
When combined with ButterflyMX, the STRATIS mobile app can provide a seamless, "sidewalk-to-sofa" mobile access for staff, maintenance professionals, vendors, residents and their guests, and service providers. In addition, through our integration with STRATIS, residents receive video calls, can issue virtual keys, and can grant visitor access into a building directly from the STRATIS app without the need to open the ButterflyMX app.
STRATIS Mobile App
The STRATIS mobile app provides residents with smart access, energy, and automation features allowing them to control and manage doors, thermostats, lighting, and 3rd party devices from their smartphone.
Integrations include ButterflyMX's smart intercom, building-wide access control systems such as Brivo and Salto, Schlage and Dormakaba door locks, Nest and Honeywell thermostats, and Alexa or Google enabled-devices.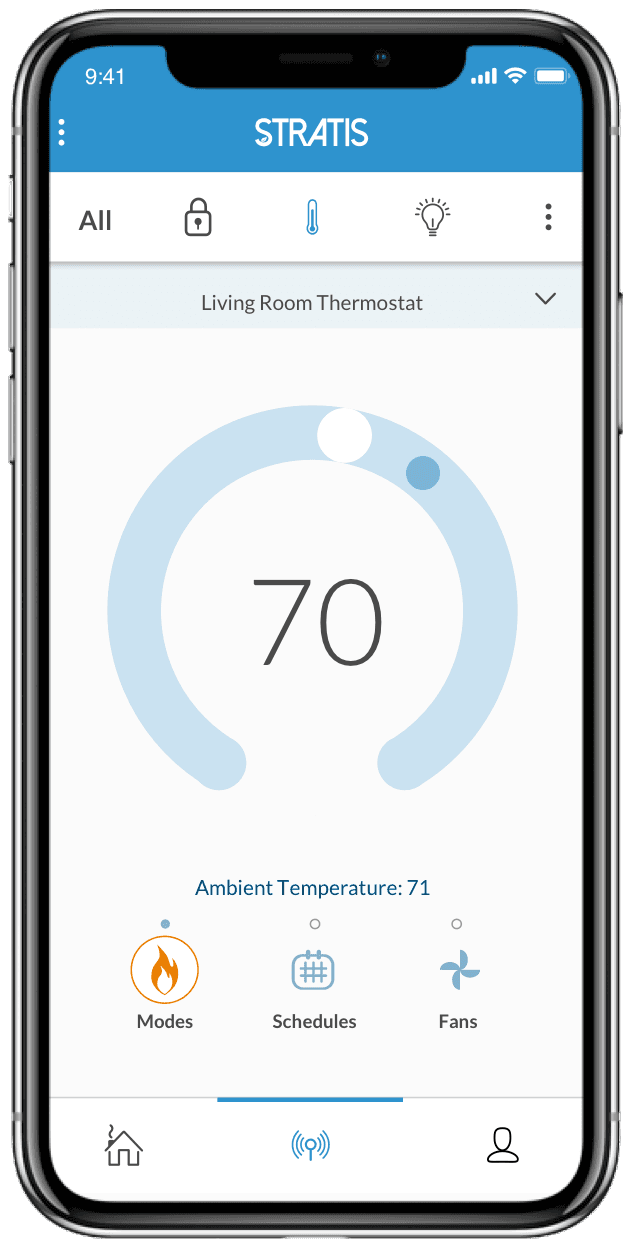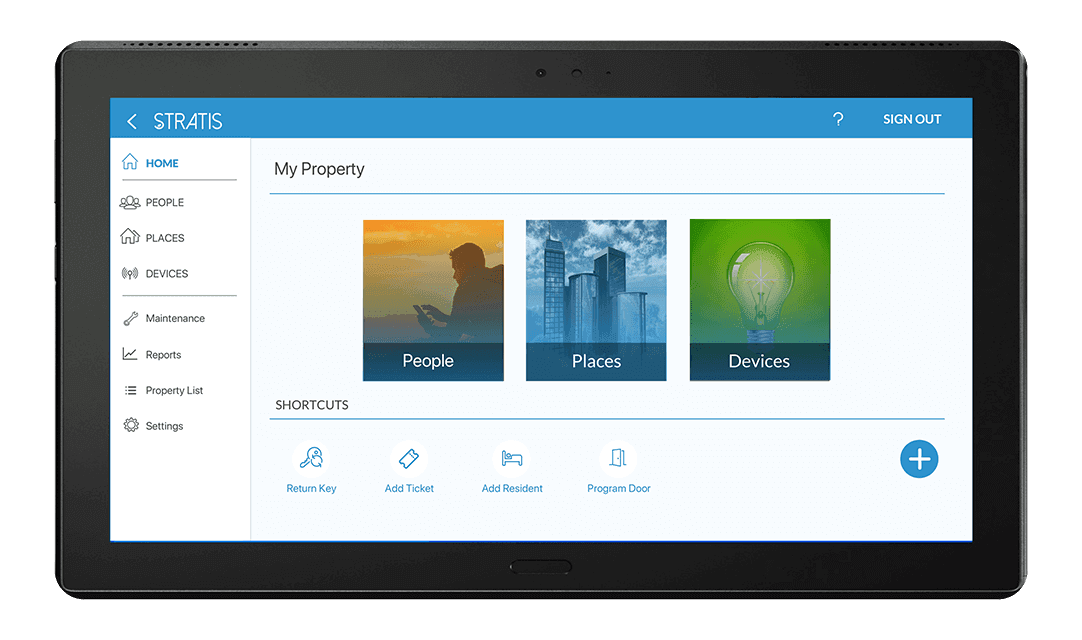 Their simple online dashboard provides a single location for owners and property managers to manage their building. Administrators can control or review resident settings, issue/revoke credentials, adjust in-unit lighting and temperature, and connect to property management systems for automatic resident syncing.
ButterflyMX + STRATIS
Together these two systems offer a simple way to improve NOI and increase resident statisfaction.
Benefits include increased rents and property value, lower operating costs, reduction in resident churn, and shorter vacancy time. The integration between ButterflyMX and STRATIS is easily set up directly from the STRATIS mobile app with just a few clicks.