Tour24
Tour24 is an award-winning platform that offers multifamily operators custom self-guided tours and gives prospective renters an interactive and audio/visual tour experience.
By allowing leasing offices to remain open after hours, on weekends, or during times when leasing agents are unavailable, Tour24 helps increase the tour-to-lease conversion rate and boost the property's net operating income (NOI).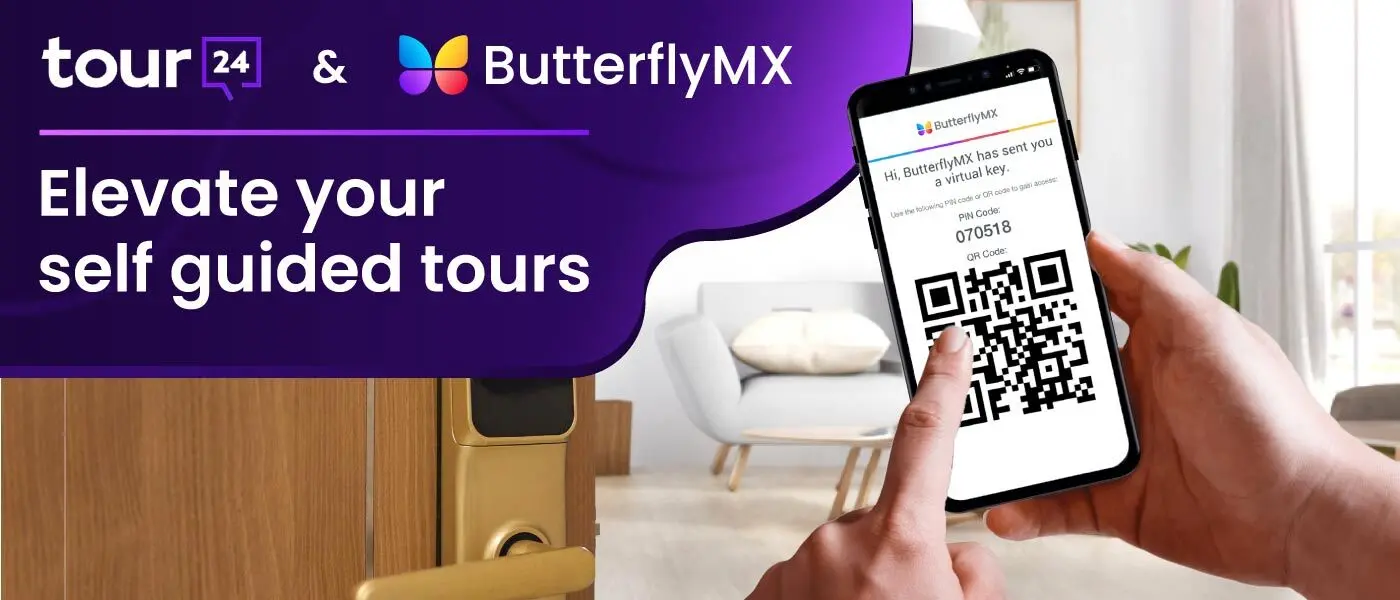 A convenient, intuitive, and flexible experience
Tour24's self-guided touring platform includes an intuitive, easy-to-use app that lets prospective renters sign up to visit a property on their own, whenever they'd like. 
Future residents can follow the four-step process: register, schedule, tour, and apply — without involving the leasing agents. A  phone-guided custom tour takes visitors through a space — either along a planned path or wherever the visitor wants to explore — while pre-recorded messages respond to the camera feed to play appropriate sound bites as they go. Signups, scheduling, applications, and more are all on the Tour24 Self-Guided Tour app. What's more, your leasing staff stays informed at every step.
Seamless self-guided touring
Together, ButterflyMX and Tour24 offer a reliable solution to reduce your leasing teams' workload with proven self-guided touring and access control technologies. By combining Tour24 and ButterflyMX, your property can facilitate secure, efficient, and interactive self-guided tours — all within a single platform.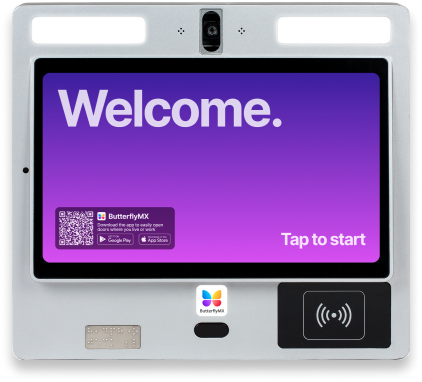 With Tour24, prospective residents can easily schedule a self-guided tour, while ButterflyMX enables secure entry for authorized prospects by granting a virtual key that is time- and date-restricted. Prospects can conveniently view the property without depending on a leasing agent to grant them access. After the tour, their building access will be automatically revoked.
Together, Tour24 and ButterflyMX offer a single platform to support self-guided tours and to easily manage access to your properties. You'll be able to focus on closing leases, boosting revenue, and impressing residents while we handle the busy work.
Multifamily owners and operators will benefit from improved efficiency, a higher prospect-to-lease conversion rate, and an enhanced prospect experience at their properties.