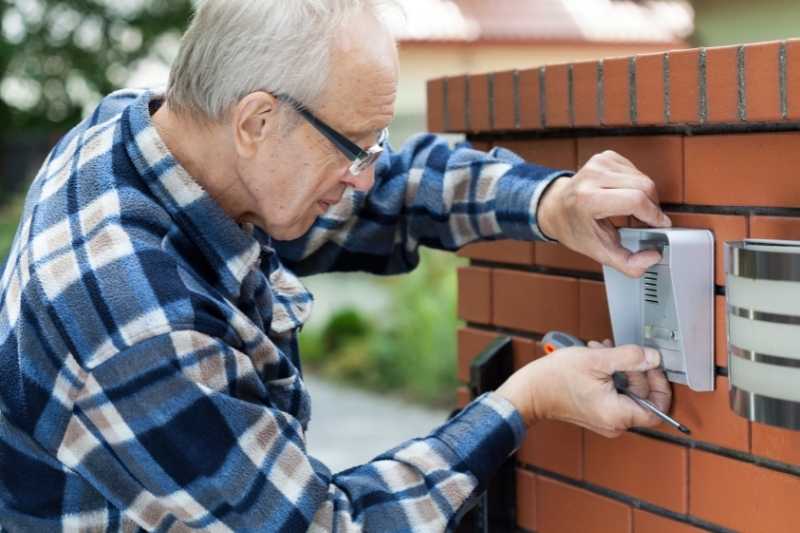 You know how important a building entry system is for your residents and their visitors. But knowing when to replace your apartment intercom system and what to replace it with can be challenging.
Whether your intercom is broken or just outdated, replacing it can significantly improve your building access and resident experience. If you need help with your apartment intercom replacement project, keep reading for tips on when to upgrade and what kind of system to install.
This post covers:
Signs you need an apartment intercom replacement
As devices age, they inevitably will experience issues — and intercoms are no exception. Depending on what type of intercom your building currently has, it may be more cost-effective to replace the system when it breaks instead of repairing it.
The three most common repair issues for intercom systems are:
Noise: Over the years your intercom system may have started experiencing issues such as static or humming noise when in use. Worst case scenario, audio could stop working altogether. This is especially common for wired intercoms because the wiring connecting the front door hardware to each in-unit device erodes over time.
Power failure: Many of the most frequent complaints about an intercom system not working are due to power-related issues. Power failure can be caused by anything from loose wiring to a bad switch. Just like with noise problems, these issues are less common for wireless intercoms because there is less hardware involved.
No longer opens the door: Opening the door is an essential component of every intercom system. But over time your apartment intercom system with door release can suffer from old wiring, broken buttons, or an electronic strike that no longer works. Regardless of the reason, an intercom system that doesn't open the door is useless.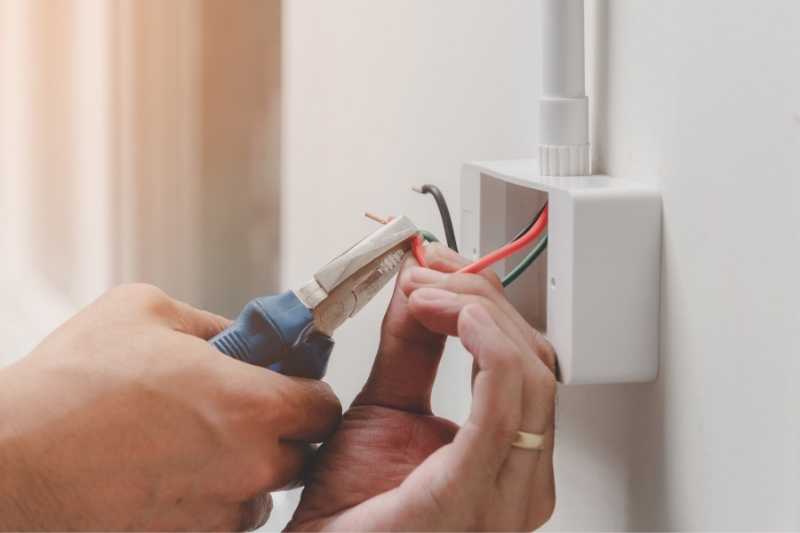 When is it time for an apartment intercom replacement?
So how do you know when it's time to replace your apartment intercom system? The answer is simple. When it's more expensive to repair your current system than to install a new one, it's definitely time for an upgrade.
However, it may also be worth replacing your apartment intercom if:
Your current system frequently needs repairs
Your current system doesn't meet the needs of your property
You want to enhance the resident experience or set your building apart from competitors
Many of today's modern intercoms offer features that significantly improve the access experience for everyone at your property, from residents to visitors to delivery couriers. For many buildings, the cost of upgrading to a new intercom system pays for itself in terms of time saved and improved resident retention.
Replacing in-unit intercom hardware
Is the hardware of your intercom system still working at the front door but the in-unit components are breaking down? This is a common problem with many older intercom systems.
Outdated, wired intercoms need hardware installed inside each unit for tenants to communicate with visitors and open the door. But this hardware can stop working overtime and need replacing. You can opt to replace the device with a new one, but over time, the cost of purchasing new devices adds up. After all, if one tenant's in-unit device is broken, chances are that others will soon break, too.
Instead of replacing your in-unit hardware, consider upgrading to a smartphone-based intercom system. These wireless intercoms use residents' smartphones instead of in-unit hardware, so the only piece of hardware you need to install is at the front door. This saves you time and money that would be spent repairing in-unit hardware in the future.
See how ButterflyMX works:
What to look for in a new intercom
If you've decided it's time for an apartment intercom replacement, you might wonder what to replace the old system with.
As you research the best intercom system for your property, look for these key features:
1. Cloud-based
Cloud-based intercoms store data in the cloud so you can manage the entire system from anywhere, anytime, without the hassle of going onsite to make manual updates. By choosing a cloud-based intercom system, you'll save time and enjoy automatic software updates and data backups.
Additionally, if you choose a cloud-based intercom with a camera, the system can take a date- and time-stamped photo of every entry event, ensuring maximum security. Additionally, a video access control system will keep an audit trail with photos of every person who enters.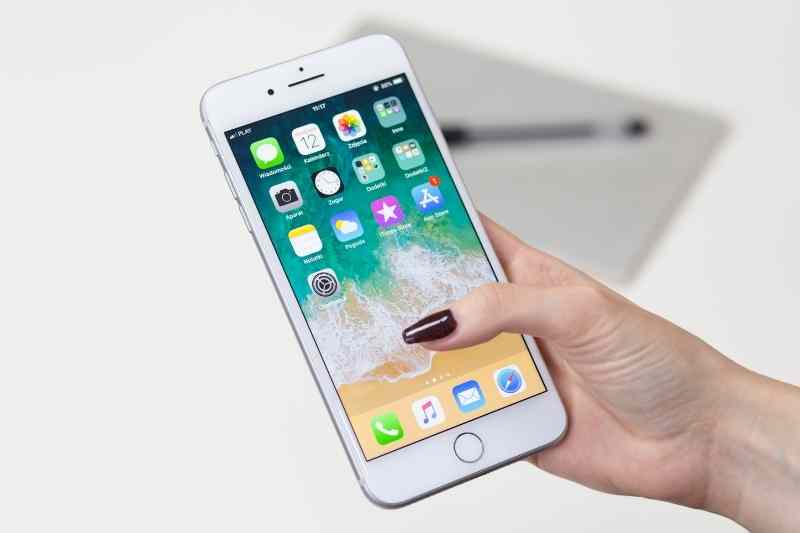 2. Mobile app
Nowadays we can use our smartphones as wallets, car keys, and even transit cards. So why not allow your residents to use their smartphones as keys to gain access to your building?
Modern apartment intercoms pair with mobile apps to allow residents to open the door or gate right from their smartphones. So, choose an intercom system with a powerful and highly rated app that offers multiple ways to open the door such as swipe, tap, or voice control.
3. Delivery management
Residents receive many packages and food deliveries on a daily basis. So choosing an intercom system that also doubles as a package delivery system is more efficient. That way, couriers can enter the building using a PIN code to securely place packages inside the building or even in a designated package room. Even better: Upgrade to an intercom that offers delivery passes so residents can create and send single-use codes directly to delivery carriers for easy access.
Watch how ButterflyMX's Delivery Pass works:
4. Video
With a video intercom system, tenants can visually verify a guest's identity through a video call before letting them in. This is a great solution to enhance security and prevent buzzer bombing, which is when a visitor buzzes every resident in the system in hopes of gaining access.
5. Easy installation and maintenance
Intercom systems for apartment buildings are meant to save you and your residents time. So, the installation and maintenance process should also be efficient. Make sure to replace your intercom with one that's easy to install and maintain. Since there's no in-unit hardware or wiring, wireless intercoms are the quickest and easiest to install.
6. IP65 rating
You're most likely installing your intercom outside at the entrance to your multi-tenant building. So, choose an IP65-rated intercom.
If an intercom has the IP65 rating, you know it's waterproof and dust-resistant. So it will be protected from most weather conditions, which prevents you from needing another apartment intercom replacement any time soon.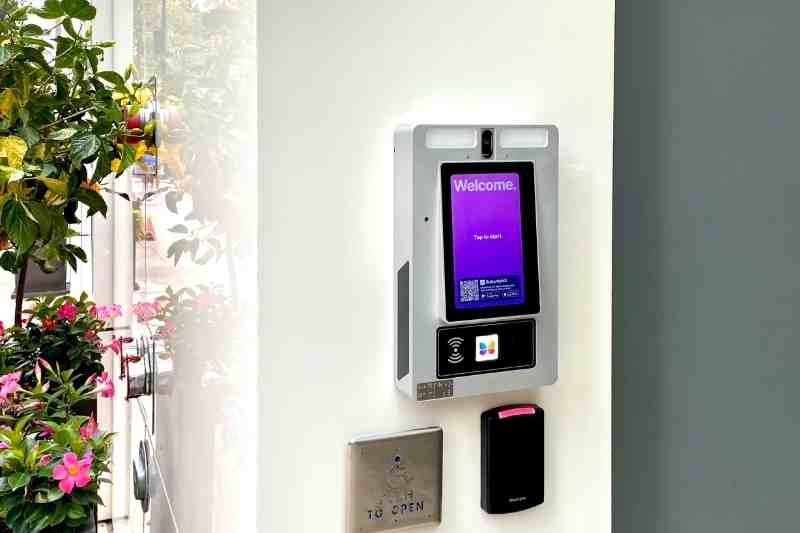 The best apartment intercom replacement
A video intercom is quickly becoming a must-have for apartment buildings. Today's renters want their apartments to be secure and convenient to access, which is easily accomplished using a wireless video intercom.
When it's time for your next apartment intercom replacement, consider ButterflyMX. ButterflyMX wireless video intercoms have been installed in more than 8,500 buildings. And with more than 7,000 five-star reviews, ButterflyMX is the clear frontrunner as the best wireless intercom on the market today.
Here's why our wireless video intercom is the best apartment intercom replacement:
Powerful mobile app: The ButterflyMX mobile app is a convenient and reliable way for residents to manage building access from anywhere. It has thousands of five-star reviews so you know residents like it too.
Remote management: You can control access and manage the system from anywhere in the world using the ButterflyMX OS. From the online dashboard, you can view audit trails, adjust permissions, manage integrations, and more.
Virtual keys: Create time-restricted virtual keys for guests to use at the door. With virtual keys, residents and staff can grant access to everyone from dog walkers to family members at approved times.
Seamless deliveries: ButterflyMX also has features specifically designed for delivery access. With Delivery Passes and delivery PINs, staff doesn't have to worry about letting in carriers and residents won't ever miss a delivery.