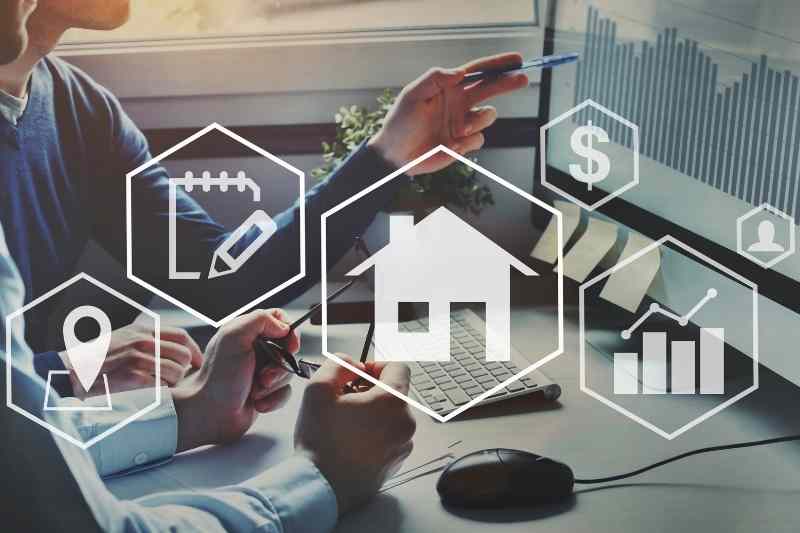 Commercial real estate is a world full of competition. Whether you're selling real estate to small businesses or larger corporations, your business must get the attention of buyers or risk losing else clients as well as revenue.
That's why commercial real estate marketing is so important — when done right, it's very effective in attracting business. In this post, you'll find eight tips that will help bring your marketing to a whole new level.
Navigate this post:
Why is marketing important for commercial real estate?
Marketing is important for commercial real estate because it's the first impression anyone will have about your business. In some cases, you'll only get a few seconds to tell your audience about your company and why they should trust you over all the others.
What's more, effective marketing is the only way you'll continue acquiring new clients and making sales. A solid real estate marketing strategy will help you gain prominence in the industry.
That's why it's critical to get your marketing plan right.
How do I create a commercial real estate marketing plan?
Creating a marketing plan is actually simple and will save you a lot of time in the long run if you take the time to perfect it.
Here are a few important steps to creating a commercial real estate marketing plan:
Define your service: If you can't define your service, then how will others know what you're offering? When you're able to describe your product in as few words as possible, you know you're ready to market it.
Create goals: Before you can begin marketing, you need a clear set of goals. SMART (specific, measurable, attainable, realistic, time-bound) is a good template to help create goals.
Promote your service: Without promotion, no one knows your business exists. Begin your marketing research to create an advertising strategy!
Remember that a marketing plan isn't something that can be achieved and set aside. You must re-evaluate over time and adjust your goals according to new information.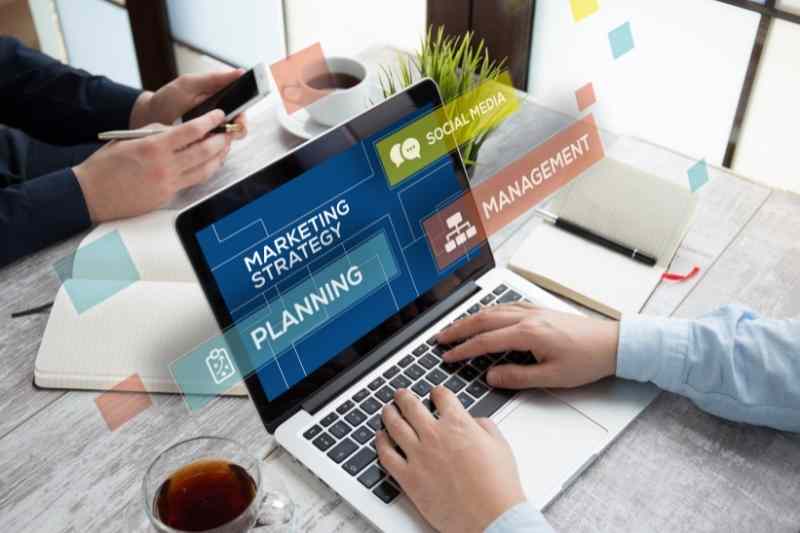 8 commercial real estate marketing tips
You'll find that once you've committed to a marketing plan, it's easy to start seeing results. Don't be afraid to experiment with the formula until you've found the most effective methods!
Use these 8 real estate marketing ideas to promote your brand:
1. Know your target
When you begin to study the art of marketing, you hear a lot about your "target audience." But what exactly is a target audience, and how do you go about defining it?
In short, a target audience is the combined data of those who are more likely to invest, buy, or use your product.
To find your target audience, you'll need to know:
Age: Most real estate investors are 40 and above. So, it would make sense to focus your marketing efforts on this age range.
Location: Focusing marketing efforts in high-investment areas will help you garner more attention.
Finances: Payscales can play a major factor in who may or may not engage with your business. Know your target audience's pay scale before investing too much in marketing plans.
Intent: Purchase intent is perhaps one of the most important factors to know about your audience. This is because you want to target those who intend to buy rather than those who are only window shopping.
2. Do your research
Figuring out your target audience is only the beginning of the research process for commercial real estate marketing.
To get a better picture of how to successfully target your marketing practices, you also need to research your competitors. What are they doing right? How are they achieving their goals? Once you've learned what's working for others, you can plan a strategy that works even better.
There are a few routes you could take with your methods:
Take a survey: Surveys are fairly inexpensive research tools. However, unless you already have a solid base, you'll be hard-pressed to find people who want to take one.
Focus group: Focus groups can be beneficial — but only if you have time under your belt. Focus groups aren't for everyone as they tend to flop for newcomers.
Independent research: By doing your own market research through observation and data collection, you can save a lot of money. You also don't have to rely on a third party to conduct the research for you.
3. Plan your strategy
Once you know your target audience and have gathered your research data, you can begin to plan your strategy. But why do you need to plan instead of just implementing changes to your commercial real estate marketing?
The reason you must have a planned marketing strategy is that having a clear set of goals keeps you on track to fulfill your strategy.
Your plan should outline:
Critical goals to reach
Target audience information
Statistical measurements
Budgetary restrictions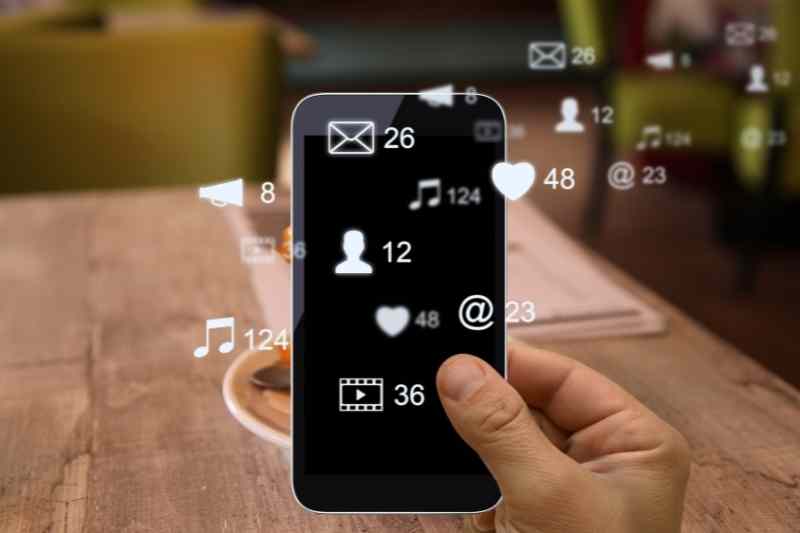 4. Utilize social media trends
If you want your business to reach further, you'll need to lean into some of the top commercial real estate marketing trends. One of the best ways to do this is to jump on social media trends. But which platform should you use?
The best platform for commercial real estate advertising depends on your target audience:
LinkedIn: LinkedIn has the largest concentration of business-minded individuals. This is likely the platform that will target investors and buyers within the older age range.
TikTok: We've all seen the creative videos coming from this platform and how well the marketing is accepted. If you're targeting a more millennial audience, TikTok may work for you.
Instagram: Most users on Instagram are under 40 years old, making this platform a less likely contender among the others.
Facebook: Facebook still sees millions of users a day, which means it's still popular enough to target users via advertisements, regardless of their age.
Email campaigns: Using an email marketing system like MailChimp or Constant Contact is the perfect way to create email marketing campaigns that target potential clients.
5. Establish your brand
Your brand is the calling card by which prospective customers will know you. A brand identity is a snapshot of what you do, how you do it, and why you do it best.
Discover these tips for creating your brand:
Design your logo: Your logo is the thing that lets people know who you are before they see your name. Design it wisely!
Branding language: Language is powerful, and using the right words will make or break your brand. Using a set of branded words will also help in creating a cohesive marketing package in blogs, emails, and advertisements.
Find your voice: Your brand voice is your business's personality. You should always make sure blogs, emails, and social media posts match your brand's voice.
Understand competitors: Keep an eye on competitors and see how they create their brands. You don't want to look or sound too much like a competitor.
6. Maintain visibility
In marketing, visibility is the concept of maintaining a presence so that your brand isn't lost in a sea of real estate advertisements. The number one thing to remember about marketing is that the more quality content you put out, the more response you'll see over time.
Some great ways to remain visible are:
Blog posts: Creating top-of-funnel blog posts with informative content will help boost visibility as well as solidify brand awareness.
Social media posts: Social media posts should be scheduled to go out at least once a week, but ideally more often. Use these posts as a way to engage with your audience and form positive connections.
Videos: Video content is a marketing process that promotes your business's message across different platforms. This content should be educational, to the point, and well-informed.
Email marketing: Email marketing is another great way to remain visible. Sending emails on a strict schedule helps remind your audience of your business. Weekly email newsletters should contain links that loop viewers back to your website.
Learn how to become a real estate developer:
7. Deliver on your promises
Marketing in real estate inherently creates promises to meet the needs of potential clients. If you promise to do everything in your power to help someone achieve their goals, you need to follow through.
Brand trust is the most important thing for your business's integrity. Being accessible and honest are both critical aspects of a trusting client relationship!
8. Keep it convenient
Some potential clients will find themselves compromising in the name of convenience. This means to compete with more conventional brands, you'll need to offer something comparable.
Website navigation can make or break convenience. If pricing and resources aren't easy to find, bounce rates may increase. Make it easier for prospects to contact you or read everything they need to know about your services without spending too long searching.
Additionally, the best thing you can do is offer self-guided tours of available properties. Self-guided tours are appealing to busy buyers because they afford more flexibility and privacy.
Takeaways
Commercial real estate marketing is important for your business because it helps you stand out and reach your audience.
You create an effective marketing plan by setting goals and defining your services.
A marketing strategy relies on knowing your target, having a solid visibility strategy, and creating a brand that is trustworthy and convenient.