Features
Say 'Hey Siri, open my front door/gate' to remotely open your ButterflyMX-controlled doors or gates.
Once added, you can also use Siri as a shortcut to open your door/gate with a single tap from the iOS shortcut menu.
Prerequisites
How to connect Siri
Step 1: Open the ButterflyMX app
Open up the ButterflyMX mobile app.
Step 2: Locate the door you'd like to open with Siri
Locate the door you'd like to open Siri with on the home screen of the app. Click on the name of that door.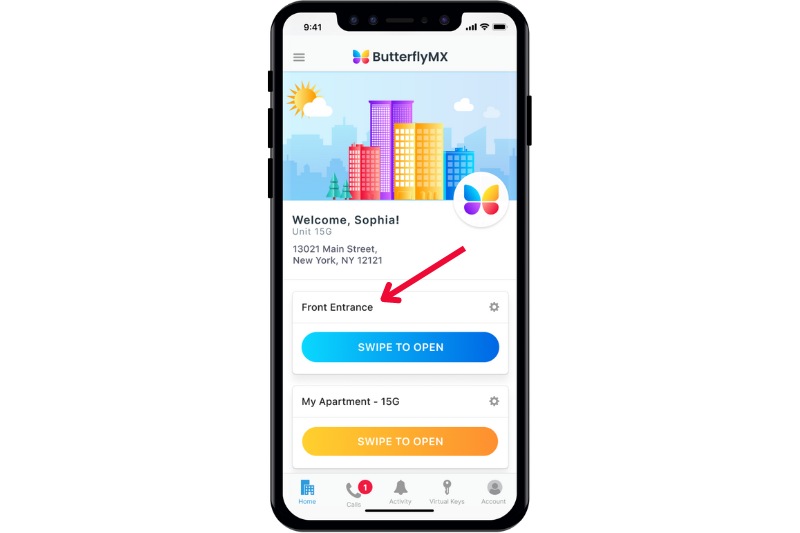 Step 3: Tap 'Add to Siri'
Tap 'Add to Siri'.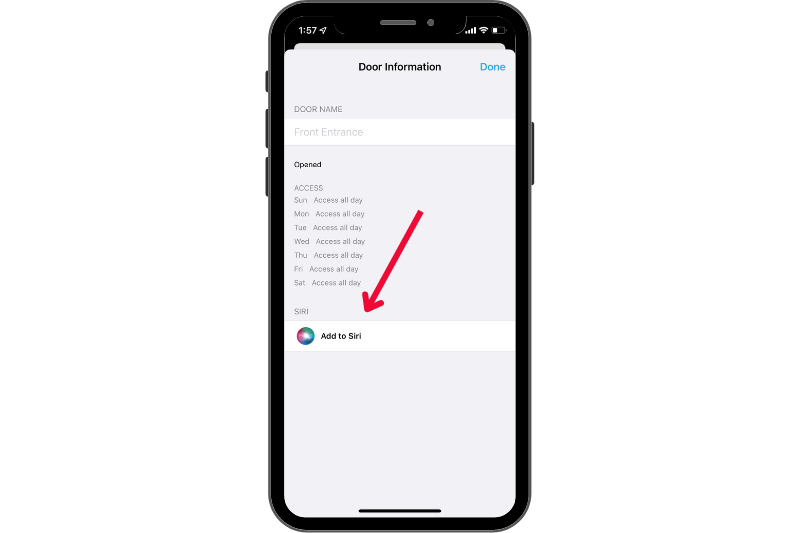 Step 4: Customize your command
Click 'Change Voice Phrase' to customize the command you want to use to open the door/gate. Then click 'Done'.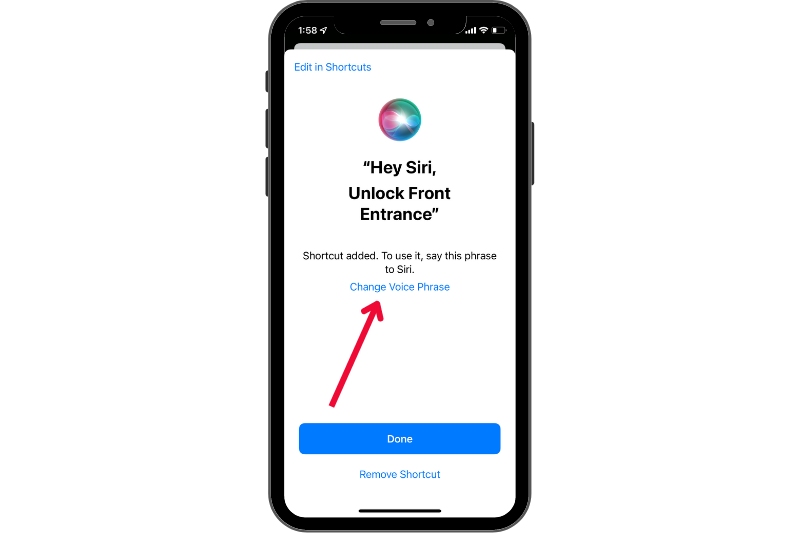 Step 5: Open your door or gate
Say 'Hey Siri, unlock the front entrance' (or whatever phrase you created in step 4) and the door/gate will open.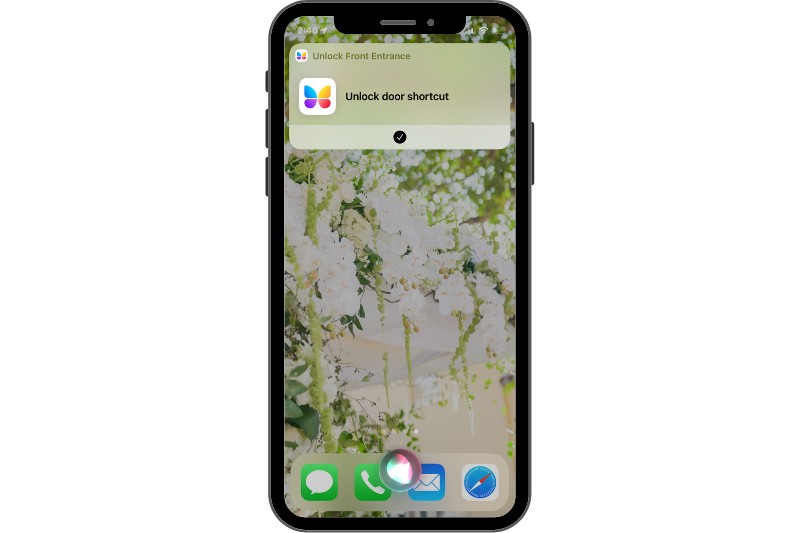 Pro tip:
Once you've connected ButterflyMX to your Siri, you can swipe right on your home screen to access Shortcuts. Any access points set up in Siri will appear here and you can simply tap to open.