At ButterflyMX, we try to make your life more convenient when it comes to building access. In order to do that, we've gone through all of the access challenges you might face (leaving your phone or keys behind, having your hands full, not being home when a guest arrives, you name it) and created a fix for them. In this article, we walk through those various ways as well as specific use cases.
Here are all the ways to open the door or gate with ButterflyMX:
Swipe to Open
Open the door for yourself or your guest anytime, anywhere. Whether you're on your couch or around the world, you can simply open up the ButterflyMX app and open the door with just a swipe.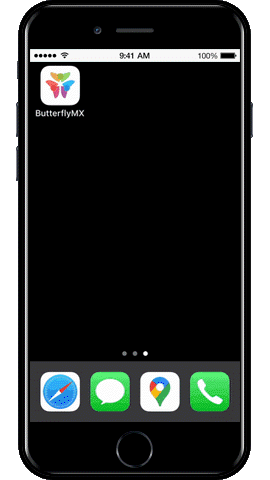 Use case:
You're headed home after a long day at work. You're exhausted and your bag is full, meaning you have to start digging around for your keys about 4 blocks before you'll need them. With ButterflyMX, your key is already in your hand – it's your smartphone. Open up the app when you arrive at the door and swipe right.
Virtual Key
Send friends, family, and guests virtual keys for managed access that can be revoked at any time.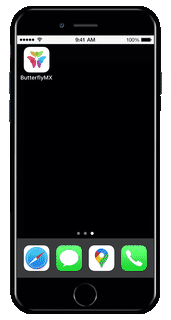 Use Case:
Your dog walker comes Tuesdays and Thursdays at 12:30. You usually just swipe-to-open to let them in when they arrive, but this upcoming Tuesday you'll be in a spin class and won't be able to access your phone. Instead, you can send her a virtual key that will be active on Tuesdays and Thursdays from 12:20-2:00.
3D or Haptic Touch
3D or Haptic touch is a technology on Apple products that allows you to use the functionality in apps without actually having to open the app. So, on an iPhone, you can open the door just by holding down on the ButterflyMX app on your home screen.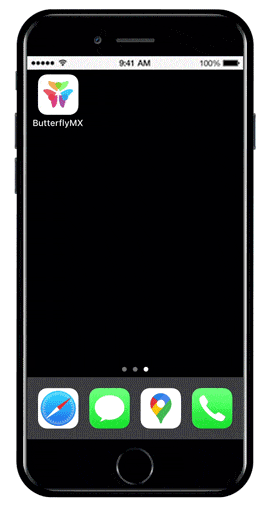 Use Case:
You've just walked five blocks carrying four Trader Joe's bags with just two hands, the last thing you want to do is fumble around to find your keys or fob when you get to your property. Yes, you can Swipe to Open from your ButterflyMX mobile app, but when carrying four bags of groceries, that extra tap could be the difference between having a fresh omelet when you get up to your apartment or accidentally making fried eggs on the sidewalk. With Haptic Touch, you can open the door directly from your iPhone home screen.
Apple Watch
Open the door with a tap of the wrist.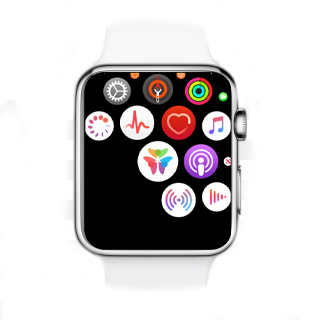 Use case
You just got back from your morning jog – you're training for a 5k. You feel great, you just went 2 miles in record time. It's time to head back upstairs and replenish with some Gatorade. But wait – you just got an Apple Watch so that you could listen to music while running and leave your phone behind, so you can't swipe to open like you normally would. Not to worry, you can open the door directly from your Apple Watch.
Door PINs
In your ButterflyMX account, you can create a PIN (meant for resident use only), which you can enter on the smart intercom to open the door.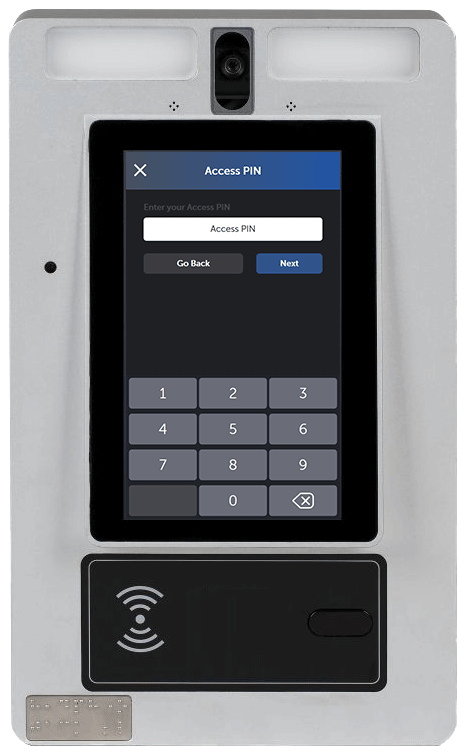 Use case:
You left your phone at home, and you don't have an Apple Watch or your keys. Normally, this would be a day ruiner – you have to wait in the rain for someone to walk out of the door to let you in (it's always raining when you're having this type of day, isn't it?). With ButterflyMX, this situation won't even be a blip on the radar – simply enter your PIN at the intercom.
By Voice (Siri + Alexa):
Connect your Alexa or Siri-enabled device to unlock the door with just your voice.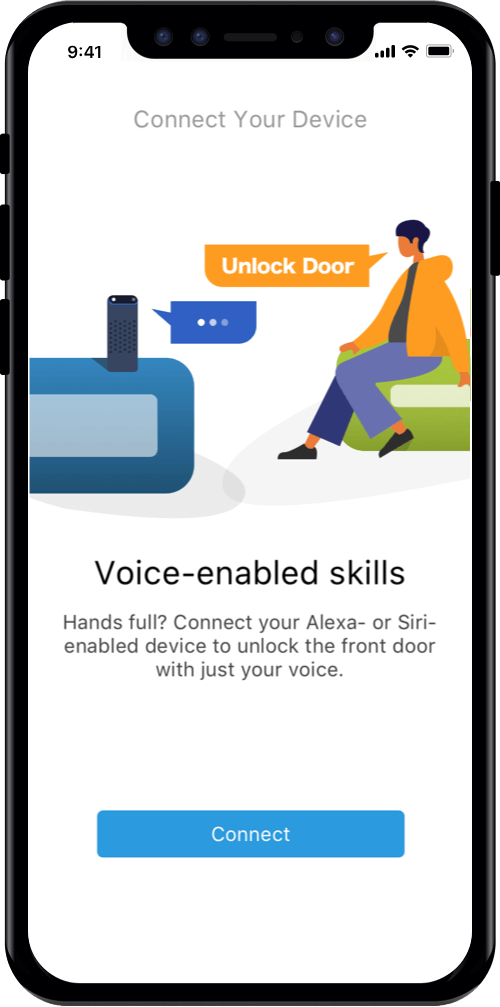 Use case
Your hands are covered in flour, you're on step four of the peach tart recipe you're trying to perfect for your dinner party that starts in 20 minutes. Your friends are known for being fashionably late, but of course, the one time you're running behind, Becky shows up early. Instead of picking up your phone and getting it filthy, you can simply ask Siri or Alexa to open the door.
And there you have it – the various ways to open the door or gate with ButterflyMX. Now you can open the door any time, anywhere, and for anyone all while staying safe.