Residents love the ButterflyMX video intercom because it allows them to open the door without using annoying keys or fobs. Have you ever walked home carrying three bags of groceries and then tried to reach for your keys? It's less than ideal. Instead, residents can use something they already have in their hands – a smartphone.
But now, we've gone one step further – you can open the door using the ButterflyMX app on your Apple Watch. So go ahead, go for that jog in the park and leave your phone at home. We go through the steps of how it works below.
Prerequisites
How to Open the door from an apple watch
Step 1: Open the ButterflyMX app
Open the ButterflyMX app on the home screen of your Apple Watch (see ButterflyMX icon see below).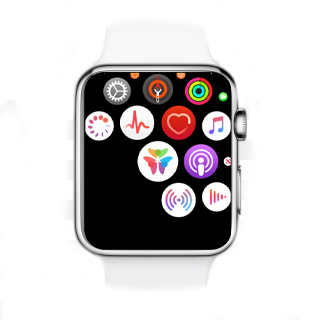 Step 2: Push "press to open"
Push "press to open".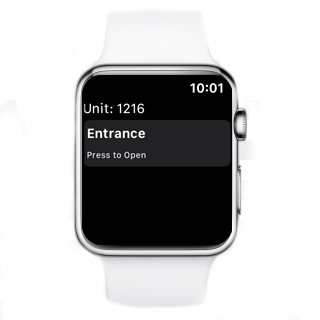 Step 3: Open the door or gate
Open the door/gate.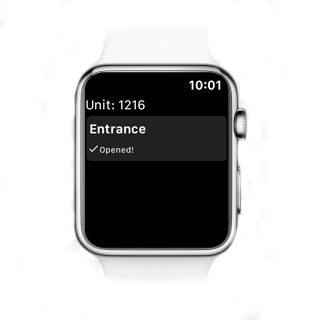 When the door has been successfully released, you will see "opened" with a checkmark as shown above. Once you see that message, the door/gate will be released for five seconds and you or your guest can enter the property.
And that's it, you can now open the door using your Apple Watch! You will never have to fret about leaving your phone at home again.