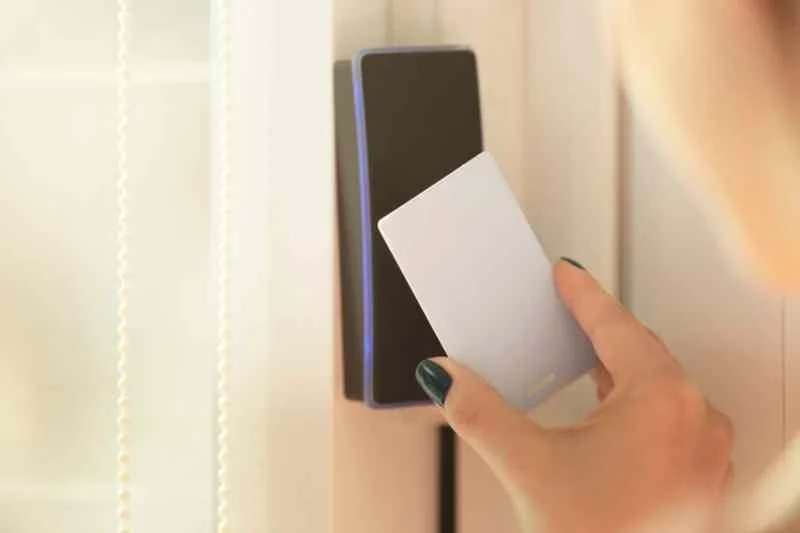 Are you looking for a new access control reader? Or perhaps you've decided it's time to install one in your building? Compared to other access control options, a door card reader is a simple solution to control entry.
Shopping for the perfect access control system can be daunting without a basic understanding of what you're looking for. In this guide, we break down what a door card reader is, what you need to know before purchasing, and a list of the best card readers on the market.
In this post, you'll discover:
What is a door card reader?
A door card reader is a type of access control system that requires credentials — such as keys, fobs, or cards — to enter a designated area. Door readers are a security measure that's integral to maintaining secure boundaries.
Card reader locks are beneficial because they:
Secure building entrances and doorways within buildings
Maintain order
Make access easy
In short, if you have a steady stream of people coming in and out of a building, one of the best access control options is the card reader. All cardholders have to do is hold up their credentials to the reader, and the door will unlock.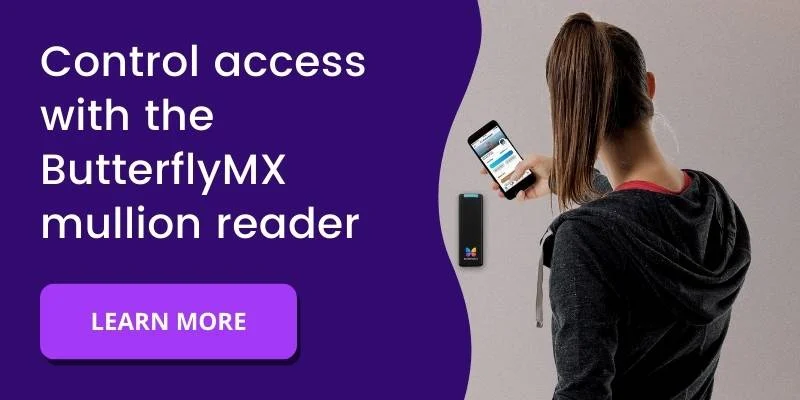 Different types of card readers
When shopping for a door access reader, you must know exactly what you're looking at. Once you start seeing jargon on the page, it's easy to zone out and miss the details of what makes each device unique.
Types of card readers for doors:
Wired. A wired card reader is simply one that's connected to a power supply. This is the kind with fewer power issues while electricity is available, but may pose a problem if the power goes out. 
Wireless. Wireless card readers are beneficial when buildings need rewiring to fit a new access control system. Additionally, they use their own power supply — a special battery. So, they keep working if there's a power outage.
Keypad. Keypad door readers are dual systems that accept PIN codes and key cards. These offer the ability to go totally keyless or to use a card in case of a forgotten PIN.
Proximity card reader. Proximity card readers are some of the most common readers you'll see. They're the ones that read credentials once the card is within the detection range of the card reader, which allows entry.
See what others are saying about ButterflyMX:
3 things to know before you buy a door card reader
There are several things to know about card readers that may impact your final decision. Before you buy, consider how you'll be using the reader, how it'll work on your property, and how much the card reader might cost you.
Here are three questions to ask yourself before buying a system:
1. What's the purpose of buying a door card reader?
Ask yourself why you're shopping for a door access card reader. For instance, what motivates you to seek a new access control solution? If you're unsure, perhaps it would help to see the most common reasons people buy a card reader.
Cases in which people use a card reader include:
Protected access. Many industries deal with sensitive information or want to protect specific spaces (for example, data, package, or server rooms). A

card reader system

is useful because it keeps out unauthorized people.
Residential and hotel entry. Buildings such as hotels, senior living homes, student housing, and apartments need door readers that only allow certain people in. These are perfect for lobbies, living units, and amenity centers.
Office entry. Commercial and office buildings benefit from door card access by monitoring who is coming and going, as well as providing limited access reserved for employees.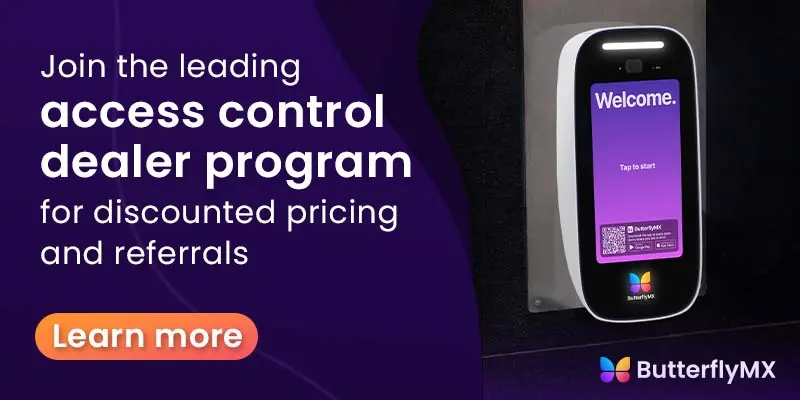 2. What specifications do you need to consider?
Did you know not all door card readers are the same? That's why, before you begin shopping, you should know what specifications you want in a card-reading device.
A few things to consider before shopping:
Do you want a door card reader that can use a smartphone as an entry credential?
Will you require a wired or wireless connection?
Will the new card reader need a WiFi connection to work?
Do you want a card reader or a keypad-card reader combo?
3. How much will a door card reader cost?
The average cost of a door card reader ranges from $1,200 – $3,500, depending on a few factors.
For instance, installation may cost $900 or more, depending on the reader, the installer, and the building.
Furthermore, the device itself can cost between $100 and $1,100 (plus annual or monthly fees). The price depends on the brand you buy and the features you're hoping to get.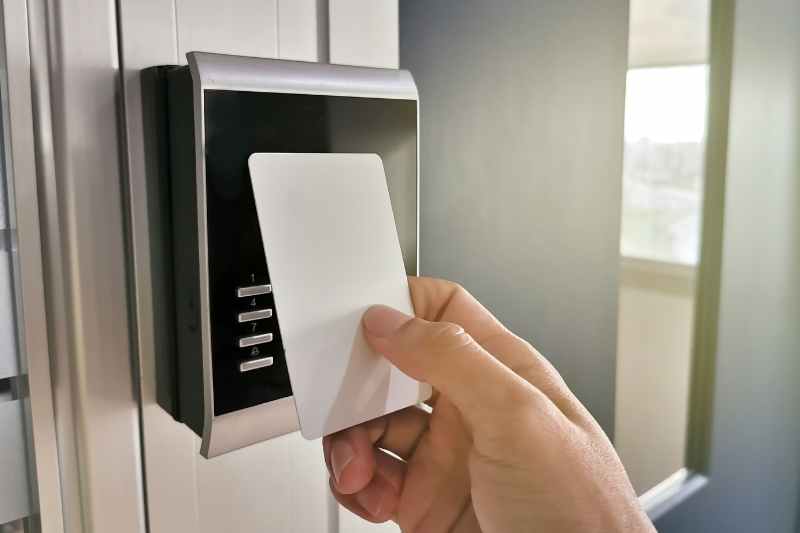 What is the best door card reader?
Currently, the best door card reader on the market is the ButterflyMX mullion reader. Overall, it brings you the most benefits at the best cost.
Why the ButterflyMX mullion reader is the best buy:
It's easy to install.
Works with doors, gates, and elevators.
Supports fobs, cards, and mobile app entry.
Protected by tamper-detection technology.
Can be managed remotely.
Easily pairs with other ButterflyMX access control devices.
Comes with a 2-year warranty.
Takeaways
Door card readers are access control systems that require credentials in the form of key cards to allow entry.
There are different types of door readers: wired, wireless, keypads, and proximity card readers.
Three things to know before buying a card reader are your motivation for buying a reader, preferred specifications, and installation costs.
The best card reader on the market is the ButterflyMX mullion reader.