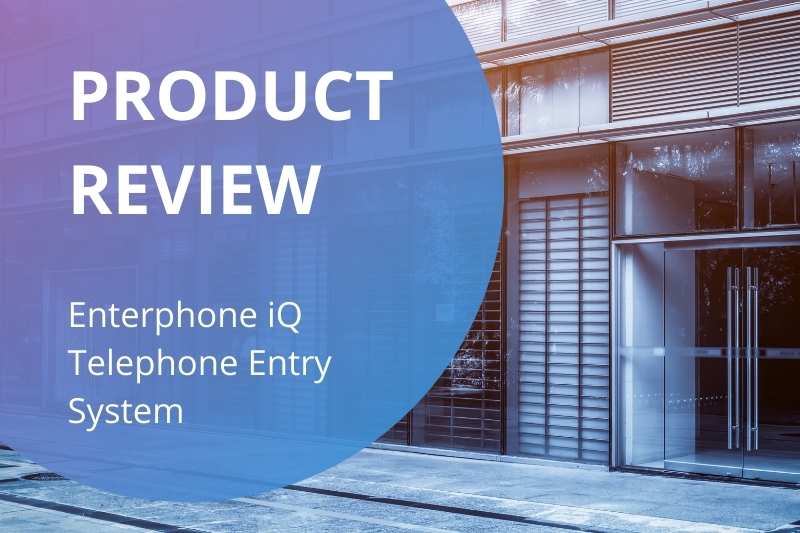 Every multi-tenant residential building should invest in a video intercom for its apartments. Video intercoms make it easier to manage property access and improve security and convenience for your tenants. If you're considering the Enterphone iQ telephone entry system for your building, read this review to learn more about its capabilities, and how it compares to other entry systems.
In this Enterphone iQ intercom review, we cover: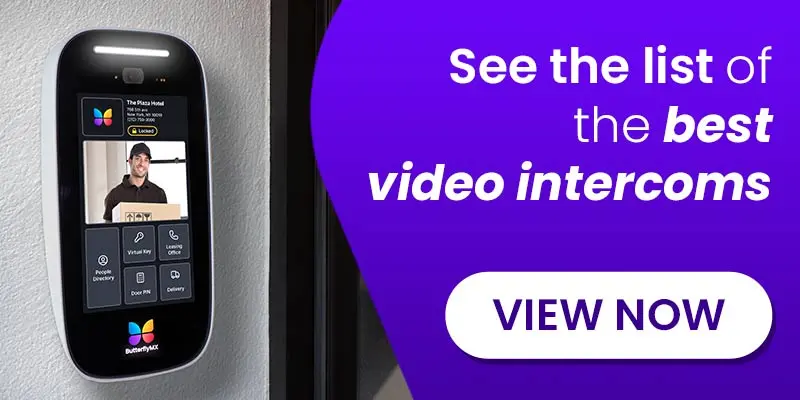 About Enterphone
Enterphone is a line of telephone entry systems for everything from small condominiums to large apartment buildings. The system is sold by Identiv, which specializes in both physical and logical access control.
Overview of the Enterphone IQ System
The Enterphone iQ is a telephone entry system that you can manage from a web browser. Visitors use the system's integrated keypad to call residents and request property access. Residents receive a phone call via the entry system and choose to grant or deny access.

Features
Display: 10 inches, HD full-color display
Audio capabilities: Two-way audio
DTMF keypad: To dial residents' numbers
Pricing
The Identiv website does not provide pricing information. We suggest you contact sales for more information.
Pros & cons
Pros
Unlimited administrative users: Add as many staff members as administrators.
10,000 name capacity: Add up to 10,000 names to the directory.
Cons
No video functionality: There is no built-in camera for residents to view and identify visitors before granting property access.
No smartphone compatibilities: The entry system doesn't have a mobile app for residents to grant remote access or enjoy other features such as virtual keys and access PINS.
Lack of integrations: Doesn't integrate with property management software or smart home systems.
Watch how ButterflyMX works:
Comparison of the Enterphone iQ intercom with the ButterflyMX smart video intercom
The Enterphone iQ entry system offers simple access control for multifamily buildings, but it may not offer the convenience or the robust features that ButterflyMX provides.
First, the telephone entry system lacks a built-in camera and video capabilities. That means residents can't verify their visitors before granting access. A video intercom is crucial for ensuring security and providing your residents the convenience they seek.
In addition, the intercom system may not support a mobile application for resident features such as video calling, virtual keys, or smartphone-based access. In contrast, the ButterflyMX video intercom delivers all of these features through its highly-rated mobile app.
Lastly, integrations are an important consideration when purchasing any entry system. The Enterphone iQ telephone entry system may only integrate with up to three Enterphone line products. Plus, it may not integrate with property management software or smart home systems. Integrating your property management system with your intercom means you can sync your tenant lists for automatic directory updates, saving you time and money. ButterflyMX integrates with the leading property management software providers and other proptech solutions like smart locks.
Enterphone iQ vs ButterflyMX
The Enterphone iQ telephone entry system may seem like a simple entry solution, but it could fail to create a truly secure and convenient experience for tenants, guests, and staff. ButterflyMX delivers a far more robust and effective building entry system. With over 6,000 five-star reviews, ButterflyMX is the best choice for property access management.
| Feature | ButterflyMX | Enterphone iQ |
| --- | --- | --- |
| Built-in camera | Yes | No |
| Mobile app & smartphone-based access | Yes | No |
| IP65 rated | Yes | No |
| Customizable intercom screen | Yes | Yes |
| Multiple intercom sizes | Yes | No |
| PMS integrations | Yes | No |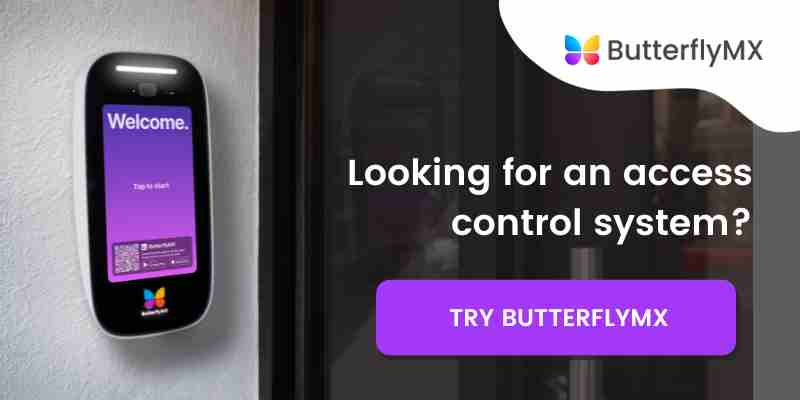 Disclaimer: ButterflyMX provides these blog posts to help our customers and potential customers make the right business decisions for them. Our blog posts are based on the information we have available to us at the time of writing.