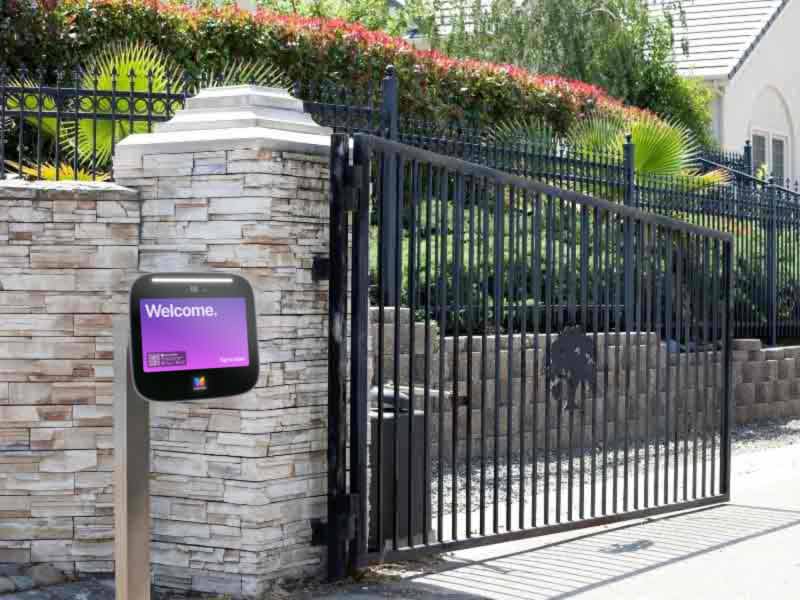 Gated properties offer the security residents seek, but they pose the challenge of ensuring seamless property access. Are you looking for a better way to manage access at your gated community or apartment building? Gate intercom systems with a camera ensure maximum security and convenience for both residents and property staff.
Benefits of gate intercom systems with a camera
As the manager or owner of a gated property, you need to make sure residents and guests can access the property without compromising safety. It requires a delicate balance of convenience and security that only a video gate intercom can provide.
Below, we highlight the top six benefits of gate intercom systems with cameras:
1. Speed up traffic flow and eliminate car stacking
Have you ever visited a friend at a gated community and realized how painfully long it can take just to get through the front gate? Or perhaps you've arrived at a large office complex for a job interview, only to get stuck waiting in a long line at the parking garage.
These properties probably didn't have a cloud-based gate intercom system with a camera.
There's nothing more frustrating than sitting in traffic just to gain property access. Installing a gate entry system with a camera is the best way to speed up traffic entering your property. It will also eliminate car stacking, which is a backup of cars waiting to enter a facility.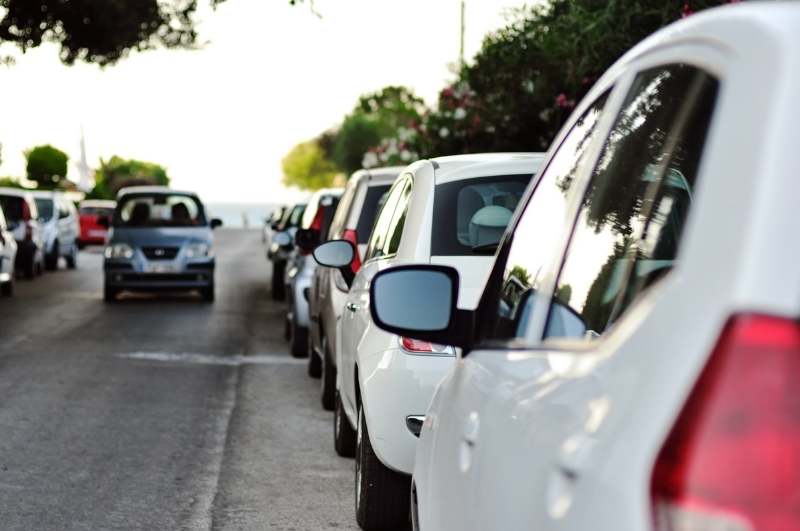 A cloud-based gate intercom with a camera lets tenants open the gate for themselves and visitors with a smartphone. As a result, a resident arriving home can enter the property quickly without holding up traffic, and open the gate for visitors through a quick video call.
When they arrive, guests only have to find the resident in the intercom directory and place a call. Even if the resident is out in the garden or at the grocery store, they'll still be able to open the gate remotely from their smartphone. Plus, gate guards won't have to waste time calling the resident's unit and waiting for them to answer. As a result, cars can get through the gate much faster, reducing car stacking at the entrance.
2. Improve property security
Do you want to ensure the utmost security at your gated community or apartment building? If so, invest in a gate intercom system with a camera that lets residents see visitors before granting them access.
An audio-only gate intercom does not offer the same heightened level of security that a video gate intercom provides. Any unauthorized person trying to enter the premises could claim to be a courier or service provider over the phone. Without the addition of video footage, you can't be completely sure that visitors are who they say they are.
3. Prevent tailgating
One of the most prevalent security concerns for gated communities, apartment buildings, and parking structures is tailgating. Tailgating is when an unauthorized person enters a gated property without permission by closely following an authorized person through the gate before it closes. Also known as piggybacking, tailgating is a security breach that property owners and managers need to take seriously. One way to reduce tailgating is to install a gate intercom with a camera.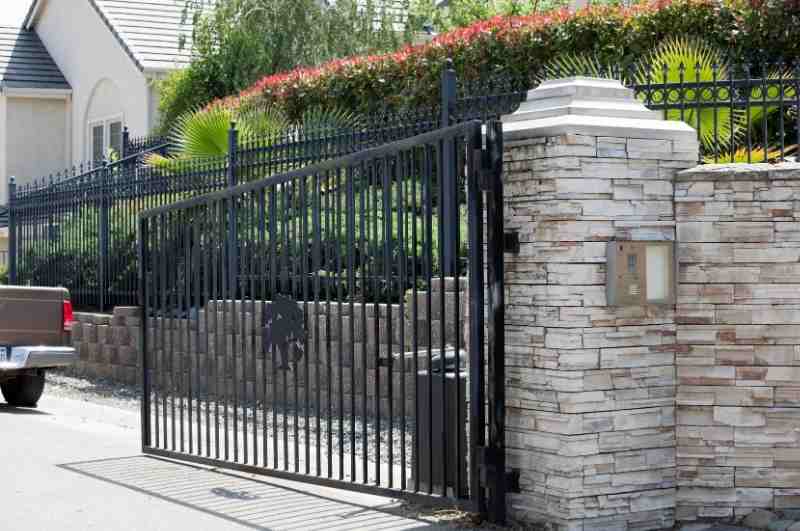 The faster that cars can proceed through the gate, the less likely a car is to tailgate them. Because video gate intercoms speed up the flow of traffic, they ensure smooth and quick procession through the gate to help reduce tailgating.
Additionally, gate intercom systems with a camera like ButterflyMX take time- and date-stamped photos every time someone uses the intercom to enter the property. This entry log is a great security feature. If you see a suspicious or unrecognized person on the property, you can check the audit trail in your dashboard.
4. Limit solicitors
Have you ever answered your door expecting to see a friend or neighbor only to find a solicitor hoping to sell you something? No one likes uninvited visitors.
Since video gate intercoms are equipped with built-in cameras, residents and property staff can thoroughly vet visitors and prevent unwanted solicitors from entering the property. Anyone who places a call through the gate intercom will be displayed in video footage on the other end.
The recipient — whether it's a tenant or a property staff member — can either:
Immediately decline the call and deny the solicitor property access
Answer the call with one-way video so that the solicitor cannot see them
Start a two-way video chat with the solicitor to ask why they are seeking property access
5. Facilitate deliveries
Anyone who lives in a gated community or apartment building understands the frustration of finding a "Sorry we missed you" note from a delivery driver. Because the gate is locked, delivering packages to gated communities often results in failed deliveries, stolen packages, and frustrated residents.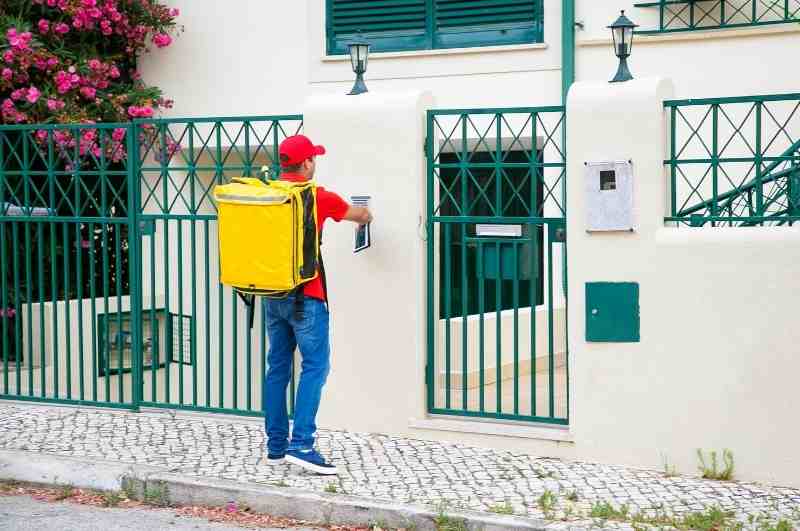 To ensure deliveries and happy residents, invest in a wireless video gate intercom. When residents can receive video calls and open the gate remotely, they can grant property access to the delivery person even when they aren't home. Getting the courier through the front gate is often the biggest challenge for gated community deliveries, but a wireless gate intercom with a camera makes it simple. You can also set up a package room or package lockers to facilitate easier deliveries and prevent package theft.
6. Revamp or eliminate the third shift
If you have 24/7 gate attendant coverage, you could spend less and improve security by investing in a gate intercom system with a camera.
Since visitors are rare after hours, the attendant covering the late-night third shift probably doesn't assist many guests. As such, the time they spend waiting for guests could be better spent elsewhere. With a video gate intercom system, you can revamp the third shift by providing roaming security instead of front gate coverage. Your employee can ensure maximum safety by roaming the property and focusing on other security-related tasks, which is a much better use of time than staying in the guard station. Late-night visitors can use the gate intercom to gain property access on their own, or they can press a button on the intercom that routes calls to the roaming security guard.
Alternatively, you can eliminate the third shift altogether, which could save tens of thousands of dollars annually. A gate intercom system with a camera like ButterflyMX is robust enough to provide safe and reliable property access even without a gate attendant from midnight to 5:00 a.m.
Invest in a gate intercom system with a camera
If you're ready to install a gate entry system, be sure to choose the best gate intercom system. Traditional wired gate intercoms are too expensive and difficult to install. Audio-only intercoms don't provide the much-needed video capabilities that elevate the property access experience. That's why best solution is a wireless gate intercom system with a camera.