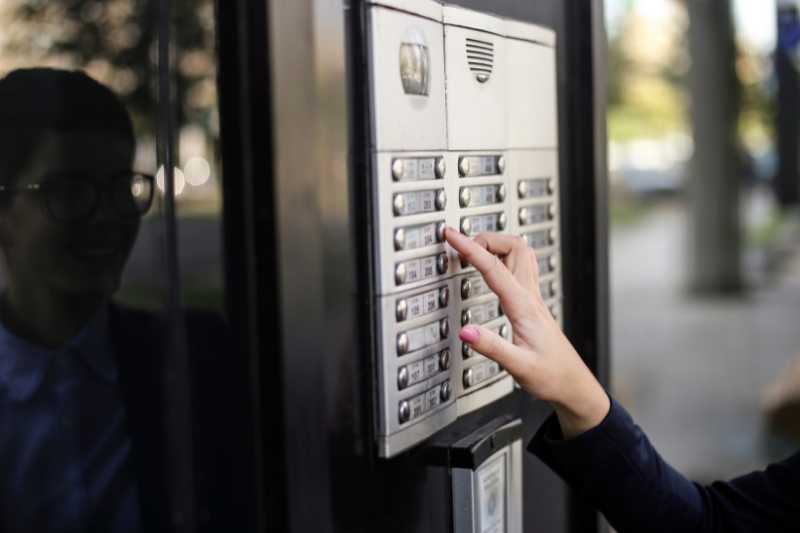 Access control systems come in all sorts of shapes and sizes, one of them being an intercom call box. Call boxes have been used for many years across residential and commercial properties.
However, are intercom call boxes the best access control solution for your property? No matter if you're developing a new building or plan to retrofit a building entry system into your existing property, we'll cover everything you need to know about intercom call boxes.
In this guide, we cover:
What is an intercom call box?
An intercom call box is a building entry system that allows someone at a property entrance to request access from a tenant or resident.
Intercom call boxes consist of three components:
Call box: Located at the entry of the property, the call box is the device visitors will use to call a tenant and request access.
Substations: Often hardwired into each individual unit, substations are the devices tenants use to grant access and speak with visitors.
Door strike: Connected to the intercom call box, the door strike receives a signal in order to unlock the door and let the visitor inside.
For years, these access control systems have been used because they enhance security and safety. Plus, they provide a level of convenience for tenants. The ability to receive access requests and grant them without ever having to leave the apartment unit benefits everyone involved.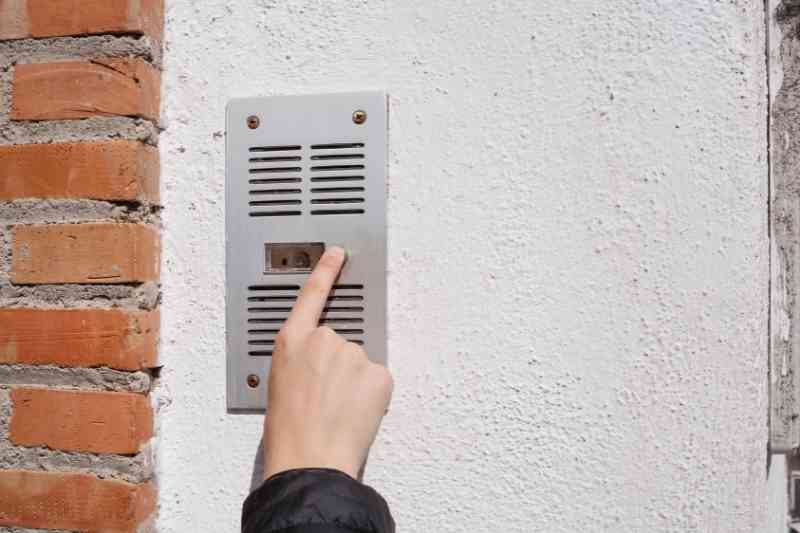 Where are intercom call boxes used?
Access control is an essential part of any property that expects to have guests. As for intercom call boxes, they can be found in a number of different buildings.
You can find intercom call boxes installed at:
Apartments
Gated communities
Offices
Commercial buildings
Mix-use properties
Watch how ButterflyMX works:
How an intercom call box works
An intercom call box works by prompting a visitor to contact a tenant using the provided directory at the entrance. A visitor enters a code or presses a button to call the tenant they're visiting.
Then, the call box sends a signal to the respective substation. Most call boxes are wired, but some may send signals wirelessly. From there, the resident may speak with the visitor requesting access.
After speaking, access can be granted using the substation. Once the 'door open' button is pressed, the substation sends a signal to the intercom call box, releasing the door strike for the visitor to enter. 
Types of intercom call box systems
When choosing an intercom call box system, you have several options to choose from.
There are five main types of intercom call boxes:
Two-way radio intercom call box
When you think of an intercom call box, you may think of a two-way radio intercom. These systems were some of the first wireless call boxes available. In some cases, they may connect to the door strike, allowing remote access to be granted.
Two-way radio intercoms allow both the unit occupant and the visitor to talk while pressing a button. It essentially operates like a pair of radios, allowing only one person to speak at a time.
These devices have a very limited operating range. So, they aren't a good fit for larger properties. Additionally, two-way radio intercoms lack many modern features other intercom call boxes offer.
IP intercom call box
These intercom call boxes use the internet to pass along communications between parties. IP stands for Internet Protocol, which are rules established to determine how data is sent via the internet.
An IP call box is often connected directly to the internet using an ethernet cable. However, wireless IP intercoms have emerged as popular choices, allowing connections over WiFi. A risk you must consider with using WiFi connectivity is the loss of a signal, leaving the system inoperable.
Cellular intercom call box
When using cellular networks to communicate between visitors and units, the distance can be much greater than what two-way radios offer. Cellular intercom call boxes now work with landlines and smartphones, allowing tenants to grant access from almost anywhere.
Choosing a cellular call box is a great choice because of the greater distance it reaches. On the other hand, they do require their own cellular service plan to make calls. This greatly increases operating costs, so it's something you should consider heavily.
Wireless intercom call box
Wireless call box intercoms are a great way to cut down on installation costs because you won't have to run wires throughout the entire property.
A wireless call box can use any of the following to operate:
Radio frequencies
WiFi
Cellular networks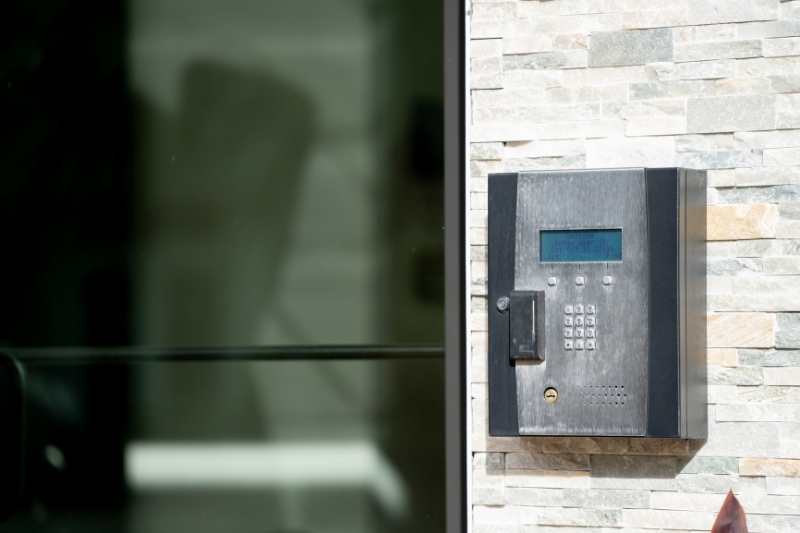 Video intercom call box
Before the introduction of video, call boxes would only allow people to speak to each other. There was no way of seeing who was at the entrance. As a result, it meant people could buzz someone in without confirming their identity.
Now, video intercoms rectify that problem by showing the visitor who's requesting access. Then, the tenant may grant or deny access. In addition to seeing the visitor at the door, the video intercom may take a time-stamped picture of their entry.
While not all video intercom call boxes are perfect, they provide a greater level of security than other door entry systems.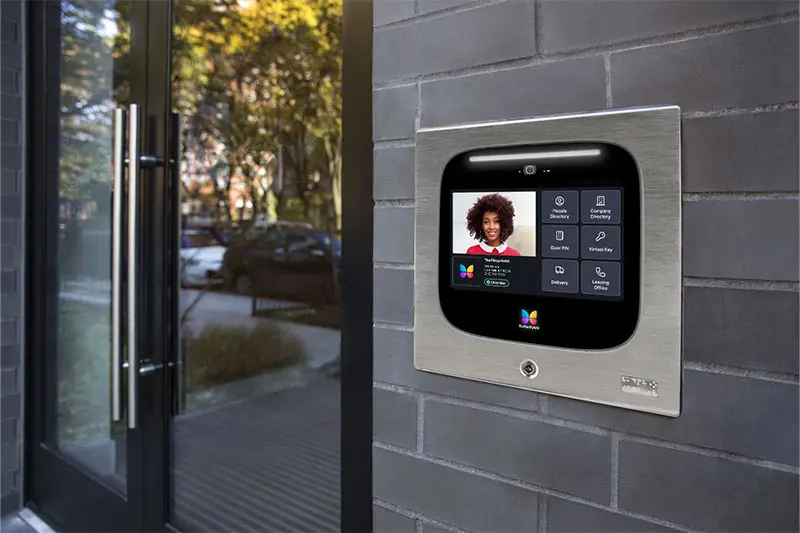 5 intercom call box problems
Call boxes have been used for decades, meaning their problems have long been tolerated.
The five issues with intercom call boxes are:
1. Lack of a mobile app
Cellular call boxes let tenants open the door with their phones, but it's always in the form of a phone call. Usually, a tenant must answer the call and press '9' on their phone to unlock the door.
But a modern building entry solution should include a mobile app. That way, tenants can simply press a button to grant access to themselves and visitors.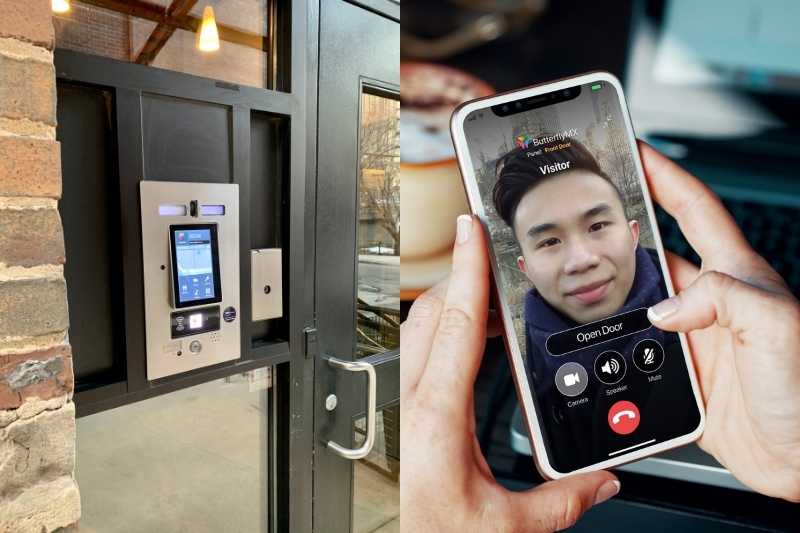 2. No cloud-based software
Traditional call boxes store data onsite. This means the call box must be updated manually by a staff member or technician. Subsequently, this severely inconveniences staff and adds additional costs.
In contrast, a cloud-based intercom call box stores all the data off-site in the cloud. Any kind of update can be made from a mobile app or desktop. There is no need to call a technician to schedule maintenance, and staff members working remotely can still manage the system This reduces operating costs and increases staff efficiency.
3. Unable to integrate with other systems
Your traditional call box won't integrate with other systems you may have on your property. For example, if you want to control access to the gym, you'll need a completely separate system from the intercom call box. Additionally, call box intercoms usually don't integrate with other proptech, like property management software and smart locks.
Avoid such hassles and wasted resources by choosing a building entry system that works for every aspect of your property. It's better for your staff and tenants.
4. No video features
Most intercom call boxes don't have any kind of video feature. So, a resident would have to grant access based on the visitor's voice alone. This can have serious safety concerns for your property.
A video intercom adds additional safety and security to a property. A camera feed is sent directly to the tenant's substation. From there, they can see who is requesting access to the building.
Furthermore, your video intercom will store a time-stamped photo of the visitor entering the building. This is an additional security measure that you can access at a later time.
5. Installation difficulties and costs
Finally, a major issue with intercom call boxes is the need to run wiring throughout the entire building. While some call boxes are wireless, the majority require an extensive installation project. As a result, installation costs are high.
The better option is a wireless intercom that only requires a few wired connections. That way, installation is minimal, and the costs are only a fraction of what a traditional system would run.
The best intercom call box alternative
Intercom call boxes are no longer the best solutions for property access control. Rather, the modern and forward-thinking choice is a video intercom system.
Video intercoms offer more than intercom call boxes, including:
Video functionality: Instead of just audio communication, residents can see who they're speaking to, giving them peace of mind when granting access.
Mobile app: By receiving access requests from the mobile phone app, you can cut down on expensive in-unit hardware and wiring throughout the building. Tenants and staff can easily grant access from anywhere.
Cloud-based software: A cloud-based access control system doesn't need manual updating. All the data is stored in the cloud, which you can access and adjust from a mobile app or desktop. You can easily remove and input residents or tenants when necessary. There is no longer a need to schedule an appointment with a technician or have staff manually update the system.
Wireless: A wireless video intercom doesn't need wiring throughout the entire building. This speeds up installation and lowers costs. The only wiring your video intercom will need is the power, internet, and door strike connections.
Integrations: Video intercom systems are smart enough to work with other technology, such as keypads and smart locks. That means your video intercom will integrate seamlessly with technologies controlling access to other spaces.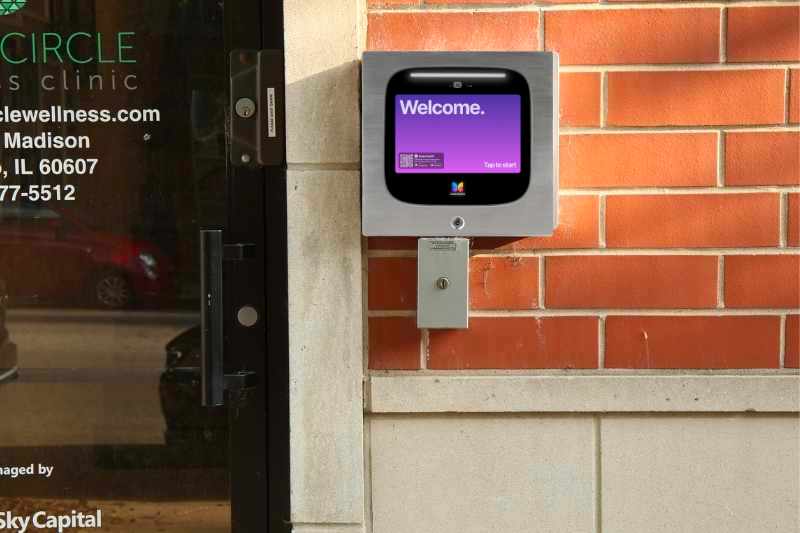 Why choose ButterflyMX
If you want a video intercom system with all of the aforementioned perks, ButterflyMX is the right choice.
ButterflyMX takes on the role of an intercom call box but improves the experience. Staff saves time by accessing the ButterflyMX cloud-based dashboard to update resident data and property access permissions whenever. Furthermore, staff can easily set up PIN codes for each mail carrier to prevent delivery issues.
Tenants will love how ButterflyMX eliminates missed visitors and stolen packages They can take advantage of recurring or single-use virtual keys (digital access codes) to send to planned visitors for easy access. And Delivery Passes make it easy for residents to ensure access to one-time delivery couriers, like Amazon and Doordash drivers. Best of all, residents don't have to be home when deliveries are made or walk to the lobby to let in a guest.
These features and many more are the reason ButterflyMX is installed in more than 7,500 buildings and 750,000 apartments. Ditch the traditional intercom call box by choosing a modern solution: ButterflyMX.