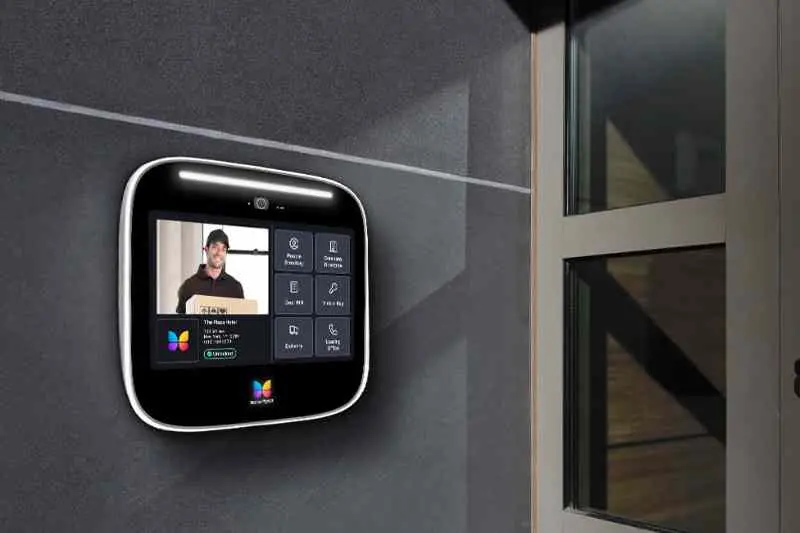 Every commercial property manager knows that visitor management is one of the most important components of office space. Especially in multi-tenant buildings, commercial tenants and their employees receive dozens of guests – business partners, clients, associates, friends, job candidates, and so on – who visit their offices daily. That's why you should invest in an office visitor management system.
And if your property already has a visitor management system, it's probably time for a much-needed upgrade. Read on to learn about types of visitor management, their features and benefits, and choosing the best visitor management system.
Navigate this guide:
What is a visitor management system?
A visitor management system is a method of tracking and welcoming guests into an office building. The system notifies employees when they have a visitor. And once they're verified, the visitor receives the necessary credentials to enter the building and the spaces throughout the property.
A well-designed and secure workplace visitor policy protects office employees from trespassers while fostering a positive visitor experience. The system also facilitates easy property access and building navigation for authorized visitors.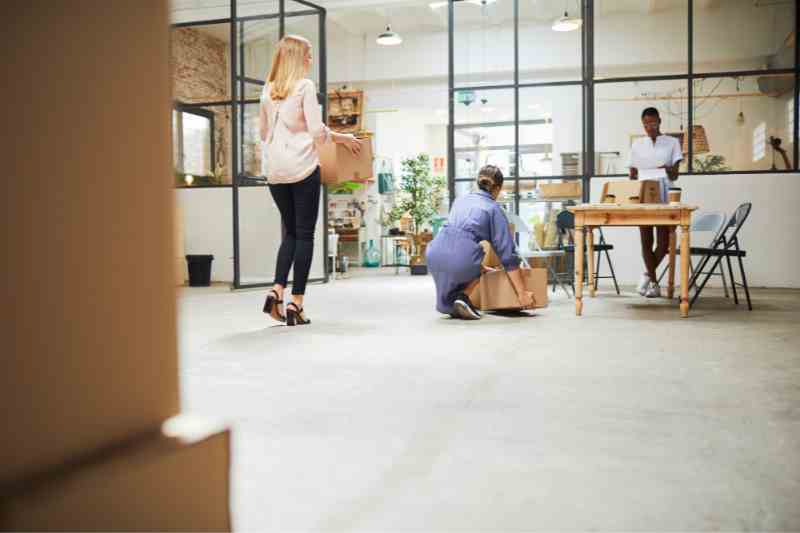 Types of visitor management systems for office
There are a wide variety of visitor management systems available for offices. Whether the visitor management software is simple or technologically advanced, they all facilitate guest access in office buildings, notify employees of guest arrival, and track visitor time in and out.
Visitor management systems for offices fall into three main categories: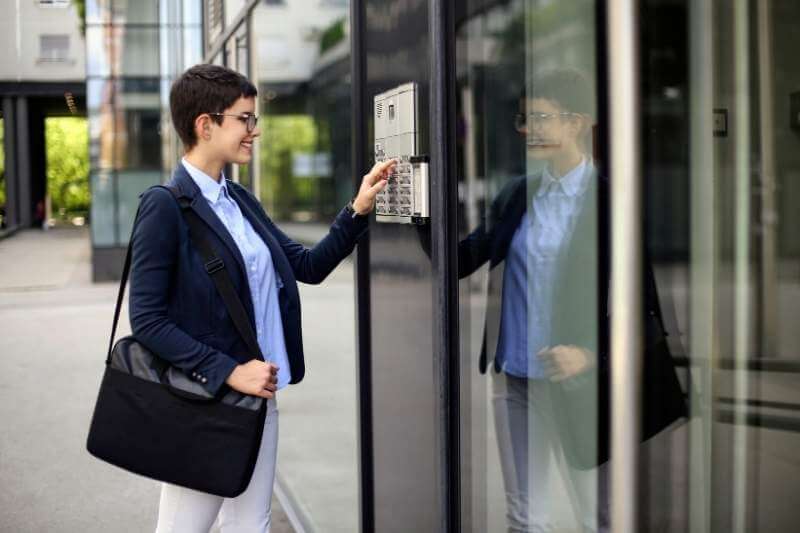 1. Pen-and-paper
The pen-and-paper log book method of visitor management is probably the oldest method that is still used today. While it gets the job done, it's full of pitfalls and inefficiencies.
First of all, it's the least secure way for visitors to sign into an office building. Handwriting can easily be misread or completely illegible, which leads to inaccurate visitor information. Also, without thorough identity verification, visitors can write down false information, causing a security breach.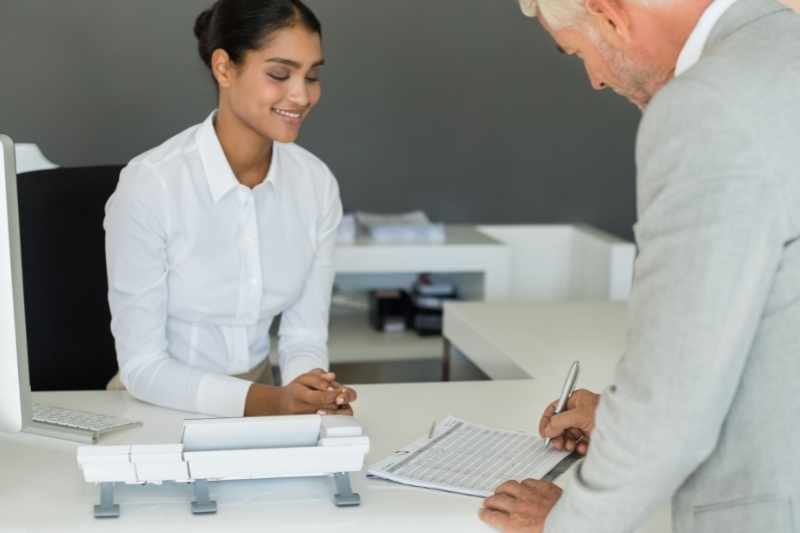 2. Reception desk
Having a staffed reception or front desk is a common — yet outdated — way to manage visitors within an office building.
A receptionist desk is typically located in the lobby of a commercial building. Visitors see the staff members working the desk to start the sign-in process, including providing ID cards, taking a photo, and receiving a visitor pass with access credentials. The desk attendant calls the tenant the visitor is there for and then sends the visitor up to the appropriate floor and office suite.
Then, the visitor has to sign in all over again at the reception desk of the particular office suite. During busy hours, desk attendants can easily get overwhelmed, and visitors may feel frustrated about long waits and redundant sign-in processes.
The reception desk method of managing visitors might have worked in the past. But with the advent of technology that streamlines the whole visitor management process, reception desks seem more and more outdated.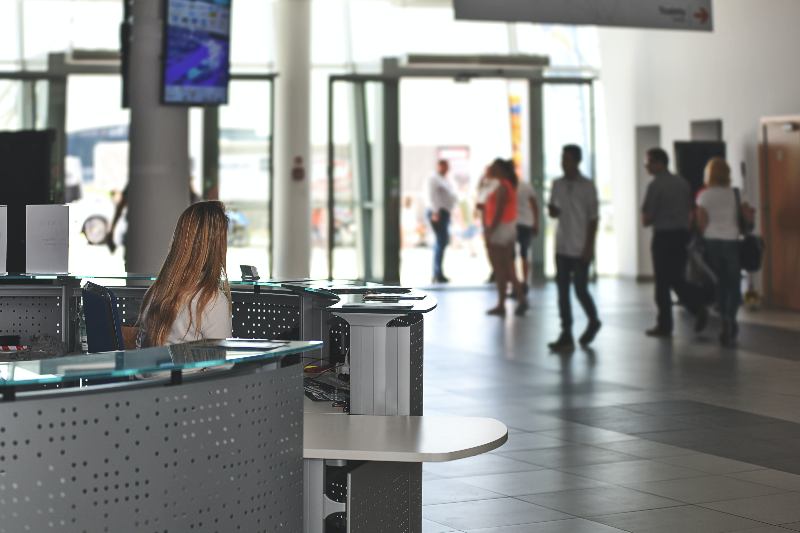 3. Video intercom system
Installing a modern video intercom for office visitor management is a secure and effective visitor management solution. Some video intercom systems are even cloud-based, meaning that you can collect and manage guest access information from anywhere with an internet connection.
With video intercom systems, visitors can look up the tenant they're visiting in the directory to request building entry. Alternatively, a tenant could give their visitor access credentials — in the form of QR or PIN codes — in advance.
Watch how ButterflyMX works:
Types of commercial properties with visitor management
Office visitor management solutions are installed at virtually every commercial property that welcomes visitors. And as COVID-19 continues to change the future of work, you can expect an increase of personal visitors — such as childcare attendants, food & package delivery, friends, and family — at offices.
Commercial properties with visitor management systems include: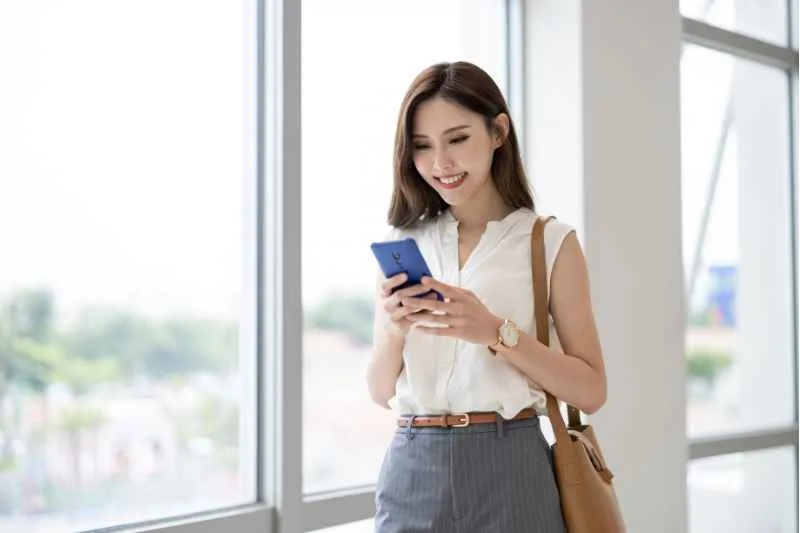 Corporate offices
For corporate offices big and small, having a comprehensive visitor management system is essential. Typically, office buildings have multiple tenants, meaning that various businesses and organizations are housed under the same building. So, on any given day, a variety of clients, customers, partners, job candidates, and countless other visitors will come and go all day long.
A traditional receptionist desk might not have the bandwidth to welcome and register all these guests. To streamline visitor management, consider investing in an access control system with a mobile app. This way, tenants can directly give access credentials to their guests, open the door for them after visually verifying their identities, and help them navigate to the correct office suite.

Coworking spaces
Over the past few years, the working-from-home trend has gained momentum. And 2020 significantly contributed to this new way of working. In fact, many companies have announced that their employees can work from home indefinitely.
As a result, many offices and commercial buildings are transforming their spaces to accommodate the mass shift to coworking offices.
At coworking spaces, like WeWork and Expansive Workspace, individuals and groups use dedicated workspaces on an as-needed basis. Members of coworking spaces are often considered "guests" since many of them utilize the space on an as-needed basis. So, having a simple keypad-based access control system to manage members and their guests is a significant part of efficiently operating a coworking space. That way, only paying members and their guests have access to the property, which keeps everyone safe and protected.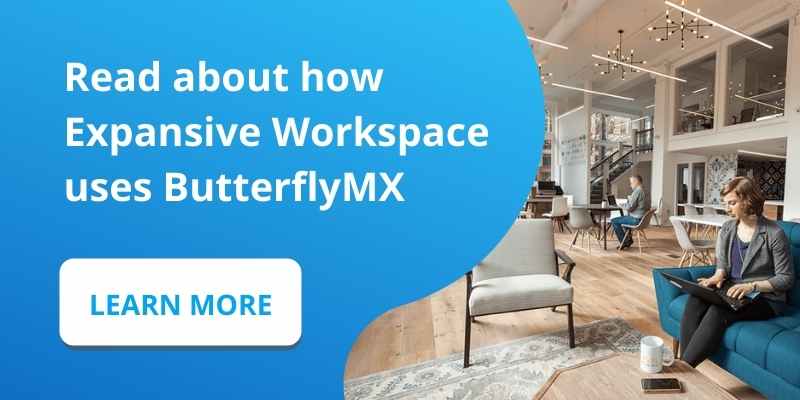 Mixed-use properties
Mixed-use properties have both residential and commercial spaces in one building. And effective guest management in mixed-use buildings is essential to running the moving parts of the building as efficiently as possible.
A resident shouldn't have to worry about having unauthorized guests in their living space. Similarly, a business owner shouldn't worry about a building resident or residential guest entering a restricted area.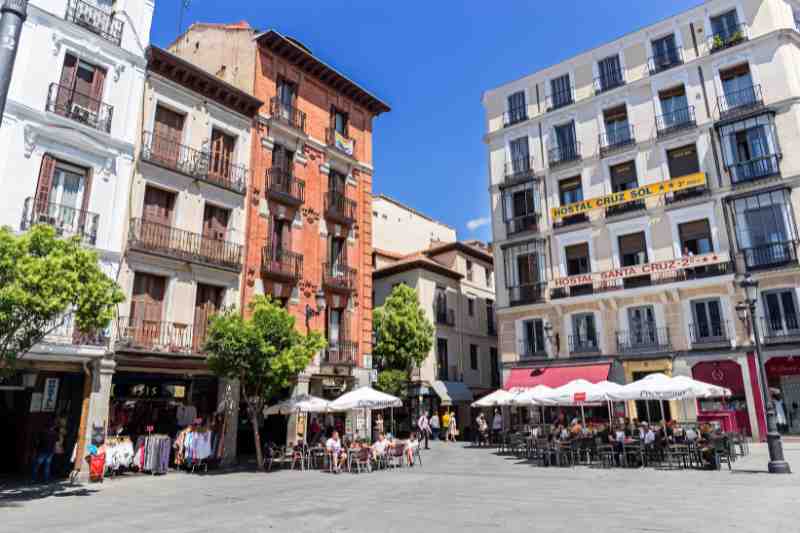 How to set up an office visitor management system
Setting up an office visitor management solution depends on the specific visitor management software and hardware you choose. However, there are a few essential steps you should keep in mind when selecting and setting up a system.
Key considerations for choosing and installing a workplace visitor management system:
Decide whether to go wired or wireless for the hardware. Wired hardware requires you to configure wiring and electricity between the device and the building's office units. Meanwhile, wireless visitor management software works over the internet or Bluetooth, and doesn't need extensive wiring –– you just need to plug it into a power source.
Choose cloud-based software so you can control visitor and tenant access settings from anywhere. Cloud-based visitor management software can also integrate with your property management software, such as Google Workspace, so tenant directory information will automatically be updated.
Connect the visitor management software to a door release mechanism, so guests can easily open the door once their credentials have been verified. (Pro-tip: Also consider connecting the system to an automatic door opener to facilitate a touchless entry experience.)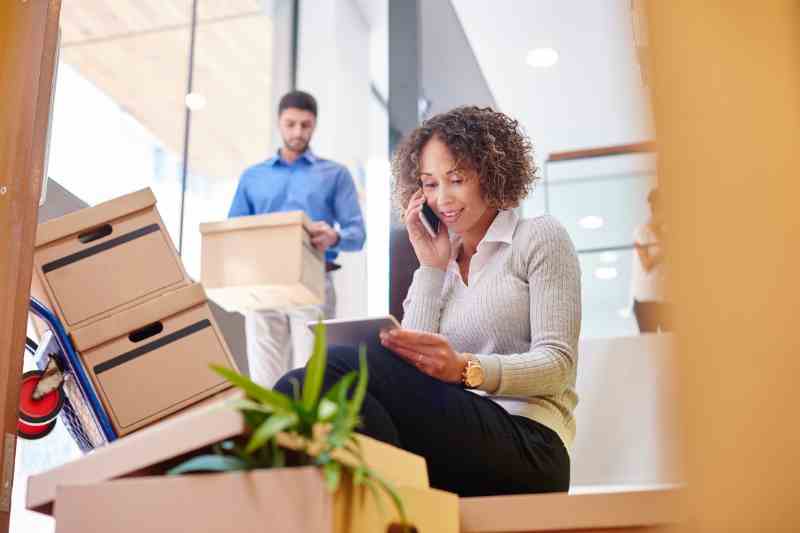 Benefits of visitor management in offices
If your office building doesn't have a visitor management system, then you're missing out on some key benefits. Or, if your current system is outdated, then you're falling behind on building automation.
Here are a few benefits of installing a modern visitor management system in your office:
Keep employees safe
Just as people want to feel safe at home, employees want a sense of security at work. Electronic visitor management software empowers employees to vet visitors before granting them access, preventing unauthorized guests from entering the building.
Also, the system tracks who's visiting, when, and why. Commercial property tenants will have peace of mind knowing trespassers can't enter the building.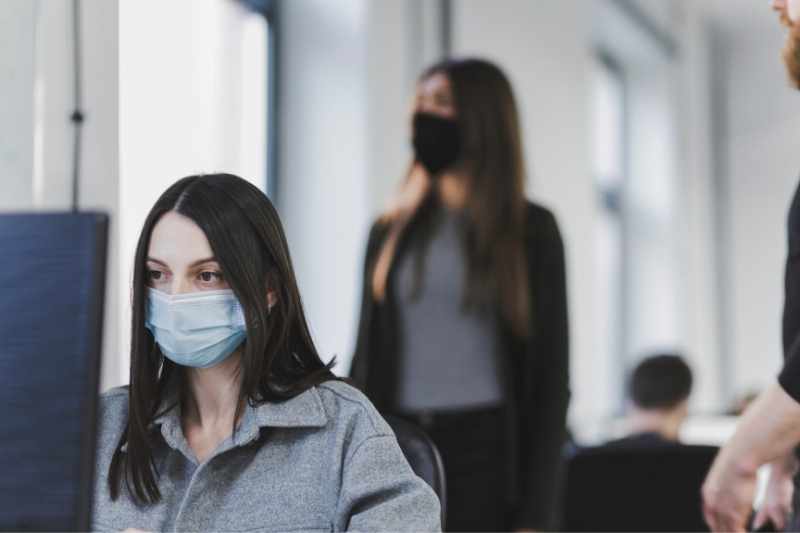 Manage workplace capacity
We live in a health-conscious world, and you may need to ensure proper social distancing within your property. If your office needs to avoid overcrowding, you should keep tabs on occupancy rates at all times.
Tenants and their employees should feel comfortable working with colleagues while maintaining a healthy physical distance. Pairing the office guest management software with a room or desk reservation platform can ensure that the office is never overcrowded and prevent unregistered guests from entering.
Improve the tenant experience
Nowadays, delivering an exceptional tenant experience is expected — it's the key to retaining office tenants year after year. One way to ensure a great experience is by accommodating deliveries to the building.
Employees frequently have their lunch (and sometimes dinner) delivered to their offices, as well as personal items to ensure they never miss a delivery while working late hours. An efficient visitor management system can help ensure successful deliveries, which empowers employees to maximize their productivity and improve their working experience.
Employees can give specific instructions to delivery people to access the building and navigate to the correct office suite. Or you can designate a space in the lobby for couriers to drop deliveries off after entering the building.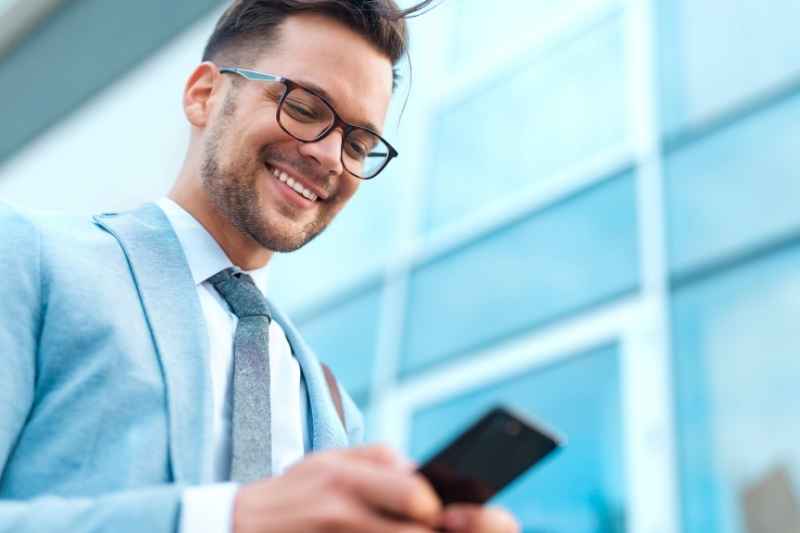 Make a good first impression
Whether it's a potential employee or business partner visiting, you want office visitors to have a great first impression of your building. With the right visitor management systems, tenants can send detailed property access and navigation information to their guests. That way, office guests will feel confident making their appointment on time and be impressed at the efficiency of your building.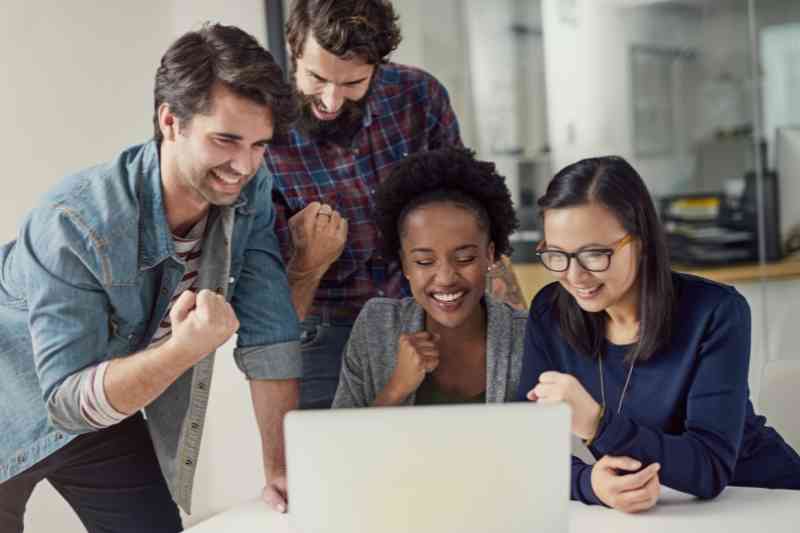 Minimize contact
In light of the pandemic, it's good practice to minimize person-to-person contact whenever possible. A guest management system such as touchless access control allows visitors to limit their interaction with security guards and desk attendants. What's more, when a guest has access credentials on their smartphone, it reduces the number of surfaces they have to touch. This helps prevent the spread of germs and diseases.
4 best office visitor management software systems
Let's take a look at four of the best visitor management system options for offices.
The four best office guest management software includes:
ButterflyMX makes access simple for everyone — owners, staff, and guests alike. Installing a ButterflyMX video intercom at the front of an office empowers visitors to request access directly from staff and tenants. Additionally, with ButterflyMX keypads installed throughout a commercial property, visitors can gain access with a virtual key or a unique PIN code.
Envoy Visitors offers a touchless sign-in experience with badge printing for optimal security. Envoy also empowers you to set capacity limits to ensure keep foot traffic minimal.
VAMS caters to public buildings like commercial and corporate institutes. So, this is a viable choice if your commercial or industrial property sees a large number of daily visitors.
WorkInSync is great for hybrid offices with hot-desking practices. Through WorkInSync, employees can reserve desks and conference rooms. Further, visitors can be given access before their visit in order to ensure only authorized guests gain access.
Choosing the best visitor management system for your office
If you decide to invest in a visitor management system, you're moving in the right direction toward making property access simple for office guests. As the number of visitors to commercial properties continues to increase, you must accommodate a wide array of office guests.
Here are essential features to look for in an office visitor management system:
Robust mobile app: Pick a system that comes with a smartphone app, which allows tenants and guests to open doors from their smartphones. Some even allow tenants to send their guests' virtual keys to enter the property when they arrive.
Delivery PINs for couriers: A common frustration among tenants is missing a delivery, or worse, experiencing package theft. Ensure that your tenants never miss a delivery by empowering them to create delivery PINs. Food and package delivery people can access the building by entering the one-time PIN code. Then, the courier can securely place the package inside the building even if the tenant isn't in the office.
Video and photos: Lastly, make sure to pick a system that stores video & photos of all door entries. That way, it's easy to contact-trace or catch a trespasser if necessary.