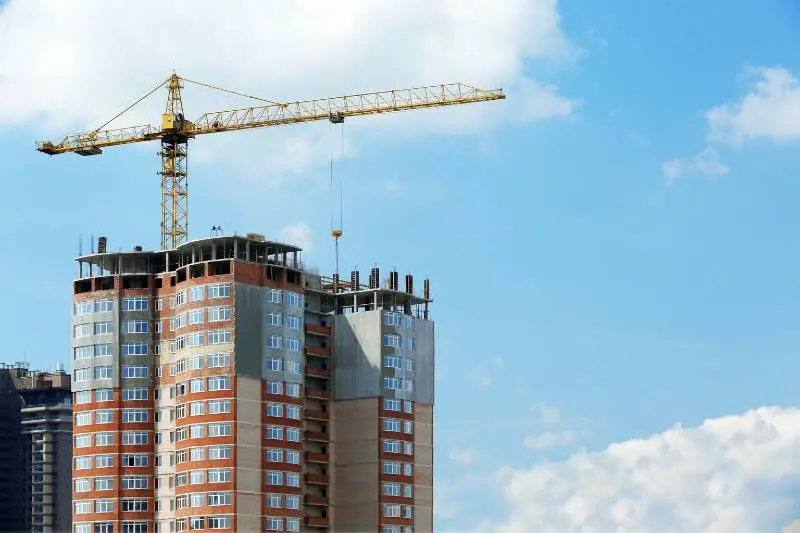 Disclaimer: This content is for informational purposes only, you should not construe any such information as legal, tax, investment, financial, or other advice. Nothing on our site constitutes a solicitation, recommendation, endorsement, or offer by ButterflyMX or any third-party service provider. ButterflyMX is not a financial adviser. You should always seek independent legal, financial, taxation, or other advice from a licensed professional.
Key takeaways
Real estate development is the process of improving a property by building or improving structures.
A real estate developer is an individual or company who improves property by overseeing feasibility, design, planning, and construction before selling.
Benefits of real estate development include a potentially high return on investment, control over your investment, having a positive impact on the local community, diversifying your portfolio, and being part of a relatively stable market.
Risks of property development include a barrier to entry, financial risks, market fluctuations, construction delays, and regulatory planning.
To get started as a real estate developer, you should seek an education, obtain your real estate license, get hands-on experience, build a network of professionals, find capital for your first development, and continue to educate yourself.
Real estate development involves overcoming constant challenges that threaten a potentially lucrative payout. But when equipped with the right resources and knowledge, developers can reduce risks and pave the way toward a rewarding career.
So, if you're looking to become a developer, this blog will outline everything you need to get started.
Firstly, this guide covers what real estate development is and what developers do in the industry. Then, you'll discover the benefits and risks of developing real estate before learning — most importantly — how to become a real estate developer.
This guide details:
What is real estate development?
Real estate development is the process of building or renovating multifamily structures to increase the property's value.
Property development may start with raw land or existing buildings. Regardless, the property must be transformed into functioning spaces used across various industries, from residential and multifamily buildings to commercial and industrial complexes.
After property development is completed, it's typically sold to a real estate investor. However, if the property is a single family home, a consumer typically purchases it directly.
What are the steps in real estate development?
Real estate development consists of three major steps before the property is sold — all of which play a small role in the large scope of the real estate cycle.
The three steps in property development are:
Pre-development. Analyze every aspect of your property to reduce risk going forward. Unfortunately, this step in the development process is the riskiest because it concerns many unknown factors. Not to mention, pre-development can take months and even years to complete. Above all, construction-related planning is the most time-consuming and difficult challenge to overcome, as it will often face delays in the forms of permits and plan approvals.
Construction. Track building progress by working closely with the construction team. Although this phase is significantly less risky, it isn't void of potential pitfalls. Before finalizing the construction phase, you'll need a certificate of occupancy from the municipality, meaning it's ready for operation.
Operation. Manage the operations of your property or sell it to a buyer. If you've not found a buyer yet, you'll need to assist with marketing and leasing duties to push the property toward stabilization.
Residential vs. commercial real estate development
There are two primary types of real estate development: residential and commercial.
Residential real estate development handles single-family and multifamily properties. If the property is a house, it's most often sold directly to the consumer. As for multifamily property development, these projects include gated communities, apartments, high-rises, and more. In that case, the buyer is an investor.
On the other hand, commercial real estate development encompasses all other types of properties.
More specifically, commercial real estate includes:
Industrial facilities
Shopping malls
Restaurants and bars
Hotels
Office buildings
Learn how the real estate cycle works:
What is a real estate developer?
A real estate developer is a person or company that manages the building or improvement of a property. Improvements typically include constructing new buildings on raw land or remodeling the existing structures. In any case, developers may purchase the land themselves or work closely with an owner to oversee development.
What does a developer do in real estate?
Real estate developers oversee a property's construction and improvement, from its purchase to when it operates and then sold. So, developers will have a wide range of tasks on any given day.
A property developer's responsibilities include, but are not limited to:
Acquiring land
Land contracts
Finding contractors
Building design and construction
Finance modeling and analysis
Feasibility studies
Operation management
Finding a buyer
How do developers make money in real estate?
Real estate development companies make money by selling the property for a higher price than what it cost to construct.
While selling property is the primary way of making money for developers, it's not the only way. Not all developers end up selling their properties. Instead, they may take over the property's operations and, in doing so, make money. In other words, developers collect rent from their tenants or earn from the goods or services sold there.
How much does a real estate developer make?
The average salary of a property developer is approximately $180,000 per year in the United States.
However, depending on certain factors, real estate developers could make anywhere from $104,000 to more than $300,000 per year.
Factors that may affect a developer's salary include:
Experience
Specific role
Cash bonuses
Commission
Tips
Profit sharing
Location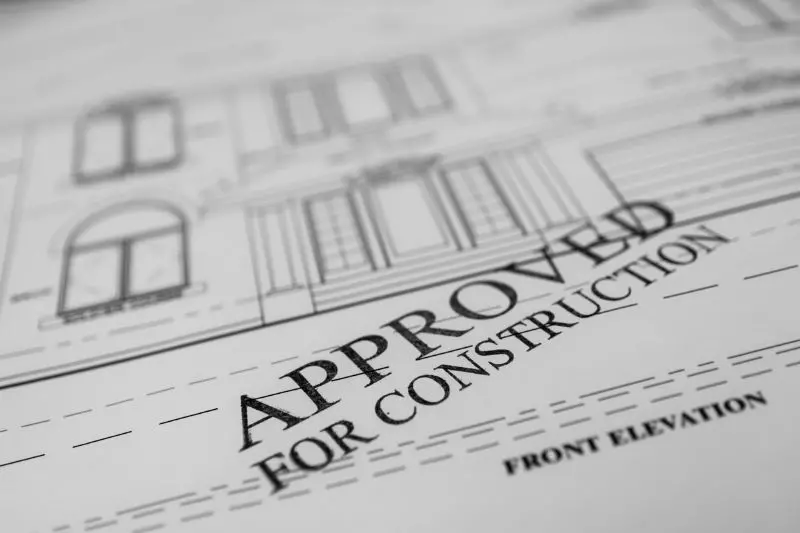 Benefits and risks in real estate development
The prospect of substantial financial gains through real estate development draws in many people. And while there are significant benefits to reap, there is no denying the number of risks developers face. So, it's crucial you know what potential risks await you when developing properties in addition to the many rewards.
Benefits
As a property developer, you can benefit from:
High profit. Earn a potentially higher return on investment after completing your property's development. It's important to note that a return on investment is not always guaranteed but is likely when performing the necessary research and finding the right buyer.
Investment control. You have the power to manage every aspect of the real estate development process as the developer. You are responsible for overseeing every step of the development process, from acquisition and design to marketing and analysis. As a result, you influence the return on investment.
Impact the local community. Invigorate the local community by introducing a property it would benefit from. By developing apartments, workforce housing, and or spaces for small businesses, you're adding jobs to the local economy while enhancing the living experience for the community.
Stability. Have peace of mind when developing real estate than when working in other markets, such as stocks. Real estate is known to remain stable for longer than other investment areas, meaning you may experience fewer risks. Although, risks are always present, and the real estate industry is constantly changing.
Diverse portfolio. Reduce the risks of volatility in other investments by diversifying your portfolio with real estate.
Risks
Be wary of the risks associated with real estate development, such as:
Barriers to entry. Entering the property development market is challenging as there is no definitive path. So, you may find it difficult to know where to begin or what type of education to seek. Not to mention, first-time developers overlook the upfront costs associated with development, which presents serious challenges.
Financial risks. Securing sufficient funding for your property development is a difficult hurdle. In addition to upfront costs, commercial or multifamily construction can take months and even years, meaning the price of your project can rise steeply.
Market fluctuations. Prepare yourself for inevitable market fluctuations regarding demand, interest rates, and more. All of these aspects will impact how your property will sell and the costs associated with completing the project.
Construction progress. Plan for construction delays from bad weather, labor shortages, failed inspections, and more. Delays are common with construction, so it's best to prepare to lessen their financial impact.
Planning and regulatory risks. Ready yourself for complex regulations and planning from local municipalities. Obtaining construction permits and adhering to building codes are necessary for quality structures, but expect delays in development.
How to get started as a real estate developer
Breaking into the real estate industry isn't easy, especially as an aspiring developer, but there are steps you can take to improve your chances of becoming a real estate developer.
Here are some tips and requirements on how to become a real estate developer:
Educate yourself
A college degree is not required to become a developer, but it will give you a good foundation. While there is no real estate developer degree, most developers receive diplomas in business. Moreover, you could obtain a master's degree in real estate for further education, but it's not necessary. Regardless, it's vital you have the knowledge to appropriately navigate and perform the duties of a developer.
Obtain a real estate license.
The only requirement to become a property developer is a real estate license. In fact, most states require developers to have a license, so check your state's qualifications before moving forward. Additionally, acquiring a real estate license requires you to sign up for a certification course and pass a test.
Get hands-on experience
Even before you start learning or get a license, you can start getting hands-on experience in the real estate industry. By exposing yourself to the real estate industry early, you'll jumpstart your career and begin networking with professionals in your field. Consider an internship or volunteer opportunity with a real estate company to start.
Build a network
The real estate industry is built upon strong relationships, which is why it's essential to network as early as possible. As you garner relationships, people earn your trust, eventually leading to development avenues. Thus, your property development negotiations are easier with those you know well.
Find capital
If you don't have enough capital to finance your project, you'll need to finance it with a loan or work alongside partners. So, ensure you work with someone you trust and can depend on throughout the venture.
Continue learning
Above all, it's crucial you continue to learn and educate yourself throughout your career. Keep updated on the latest technologies, development trends, and market changes so that you can adapt. In turn, you'll improve your chances of investing in successful development projects.