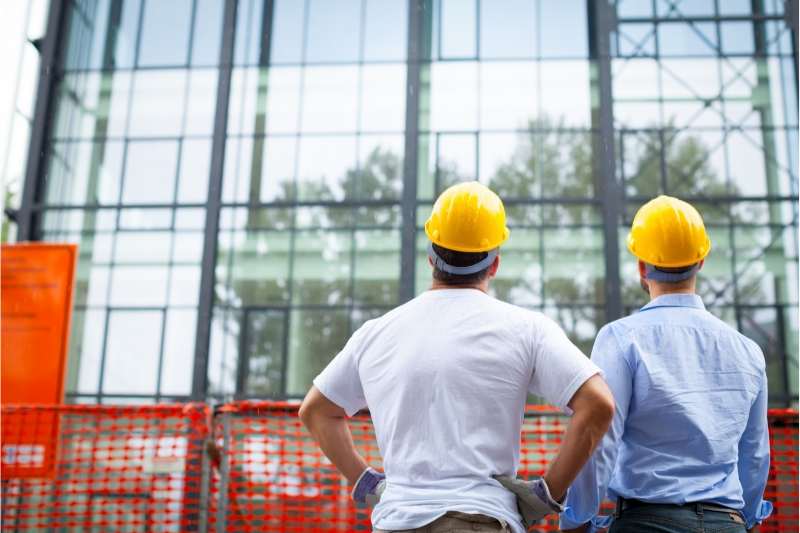 Developing a property can be challenging even in the best of times. Additionally, multifamily construction can be a hurdle that many developers don't get past. And with multifamily construction costs continuously rising, you'll want to find cost-effective ways to develop your property.
In this guide, we'll define the multifamily construction process. Next, we'll provide six strategies to cut down on multifamily construction costs. Lastly, we'll review a few multifamily construction trends that will help you develop a cost-effective and cutting-edge property.
This post covers:
What does multifamily mean in construction?
A multifamily property is a residential building or series of buildings within a complex that is designed for more than one family to live in. Multifamily properties can be as small as two units and can easily surpass more than 200 units.
What are the multifamily construction types?
There are four types of multifamily properties:
Apartment buildings. Residential buildings where residents rent a unit.
Townhouses. A building with units that share walls. Occupants own and are responsible for maintaining the inside and outside of their unit.
Mixed-use developments. This is a structure that blends together any combination of multifamily, commercial, public, and even institutional properties.
Condominiums. Residents own and manage their units, while the building and surrounding grounds are managed by the condominium owner/property manager.
Multifamily properties can be further broken down into low-rise, mid-rise, and high-rise structures. These classifications indicate whether a property is a single-level or multilevel structure. In order to be considered a high-rise, a property must be over seven stories tall.
It's also important to remember the different classes of multifamily buildings — namely, class A, B, and C real estate. Class B and C buildings are more affordable and may be used for lower to middle-income earners and workforce housing. In contrast, Class A buildings are more expensive and tend to offer more amenities or be located in more desirable locations.
Will construction costs go down in 2023?
Post-pandemic costs for pretty much everything has been unpredictable, and construction is no different. With the looming recession, costs will likely remain the same and could very well go higher. Because interest rates are currently at an extreme high as of December 2022, housing demand could possibly slow down. During a recession, fewer properties are constructed.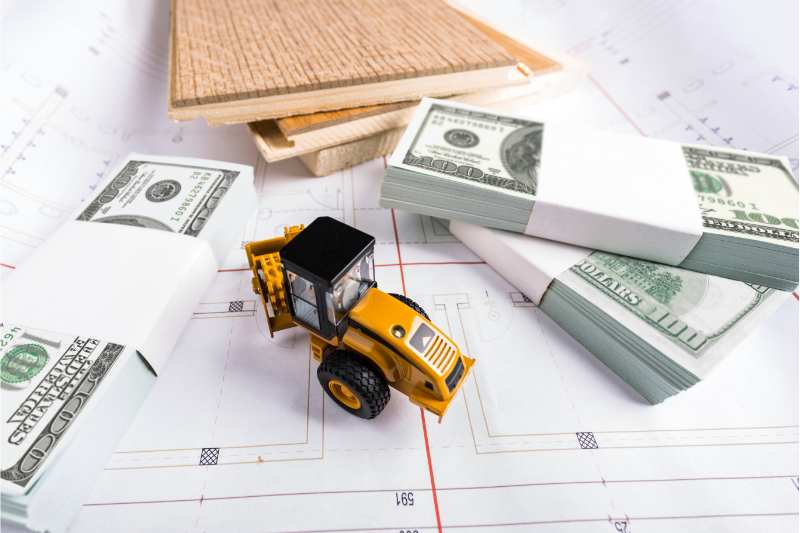 6 ways to reduce multifamily construction costs
Multifamily construction data shows that costs are always increasing. Higher costs can eat into the return on your investment and possibly prohibit you from developing property in the first place. However, there are a few strategies that you can apply.
To reduce multifamily construction costs, you should:
1. Decide whether to build or renovate
Utilizing multifamily renovation companies might be a more affordable development strategy than purchasing and constructing a new multifamily construction. You may be able to avoid construction labor shortages by working with a renovation company. And renovating a property is often more cost-effective than developing a new one.
However, you'll need to develop an expert eye in determining whether a property can be successfully renovated to meet your investment needs.
Smart renovations and additions can include:
Kitchens
Bathrooms
More bedrooms
Parking spaces
Plumbing
Flooring
Roofing
Building technology
Accessibility (elevators/staircases/ramps)
2. Find the right loan
Now that you've decided whether to renovate the building or not, you can go about finding the right loan for your project. Multifamily construction loans can help offset multifamily construction costs.
Multifamily construction loans include:
Bank loans. These are loans that often have negotiable conditions. For example, you wouldn't have to pay off the majority of your loan until your property becomes profitable.
HUD loans. Loans from the Department of Housing and Urban Development (HUD) allow low down payments in exchange for an upfront mortgage insurance premium.
Fannie Mae loans. From the Federal National Mortgage Association, these loans offer funding as high as $5,000,000. However, they require a down payment of 3% of the loan.
3. Chip off square footage
A few square feet here and there can wind up saving you a ton of money. Every square foot of space means more resources and materials need to be used. And materials are what generally cost more due to inflation.
Smaller properties are more compact and can be built more quickly, saving you on daily labor costs.
4. Settle for an ordinary roof
Believe it or not, the type of roof you choose for your property can wind up costing you a small fortune. Our advice is to go for functionality over style. Hips and valleys on rooftops are visually appealing (and could even add neat Victorian flares to your property), but they cost time and money that is better applied elsewhere.
Conversely, don't settle for a roof that won't allow water to drain properly. Cheap material isn't a wise cost-cutting strategy. Otherwise, you'll need to replace your roof in just a few years.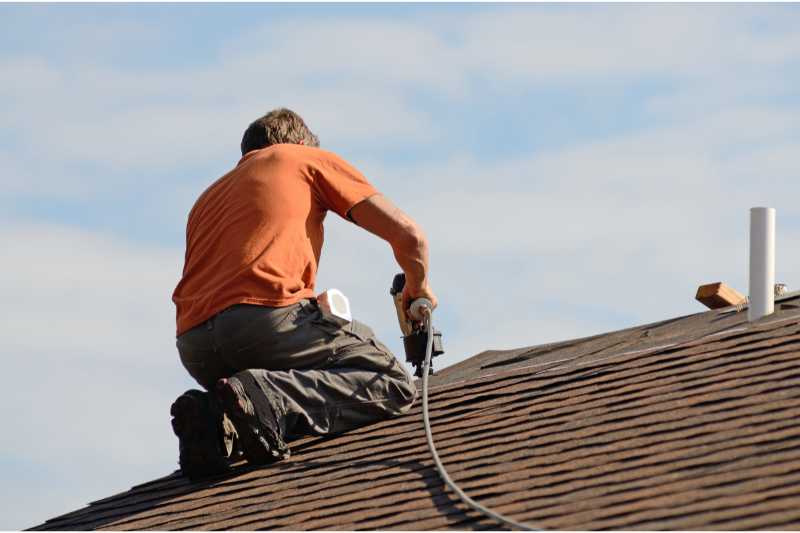 5. Keep your architecture simple
Like your roof, the rest of your property should go for the tried and true. Residents will love your property more for its amenities, coziness, and location than they will for its multifamily architecture. Go for what is standard with multifamily properties.
You should avoid unnecessary arches, columns, and other fluff that isn't useful in a practical sense. Your property will still have plenty of curb appeal when it comes to its cleanliness, color scheme, and surrounding landscaping, such as trees and flowerbeds.
6. Avoid last-minute changes
Last-minute updates to your property's blueprints will almost always delay your construction time. Changes can also cause ripple effects throughout the rest of your building, which can substantially raise your multifamily construction costs.
You should:
Thoroughly plan out your property prior to construction.
Study other properties before settling on a blueprint.
Consider advice from architects and foremen when coming up with your multifamily design.
Have your architects consider the access control solutions you'd like installed during the design process.
Multifamily construction trends to watch out for
Multifamily construction trends are constantly changing. As a developer, it's important to always study the current real estate market. Trends, like fashion, can sometimes go out of style or pickup in popularity seemingly overnight.
Multifamily construction trends to consider include:
New technology. Make sure your construction has the latest in access control, heating/cooling, lighting, and laundry technology. There's no such thing as making your property too high-tech. A high-tech property will also attract millennials and younger renters.
Sustainability practices. As the global population becomes more aware (and concerned) about global warming and environmental damage, sustainability goes a long way. This can cut costs on electricity, for starters. In addition to doing your part to help the world, your property will stand out because of it.
Amenities. From pools to gyms, your property should both include and flaunt its amenities. People want to rent properties that make their lives both easier and more enjoyable.
Renter well-being. Little features go a long way toward brightening the lives of prospective renters. Wider entranceways, windows that let in natural lighting, and tall ceilings that reduce claustrophobia and increase airflow are all renter-conscious features.
Discover the top 5 multifamily design trends:
Takeaways
Multifamily properties include apartments, condominiums, townhouses, and mixed-use buildings where more than one family resides.
Unfortunately, multifamily construction costs are always on a continuous rise thanks to inflation.
You can cut down on multifamily construction costs by choosing the right loan, limiting your square footage, and opting for simpler designs.
Multifamily construction trends that you should consider include adopting new technologies, implementing sustainability features, and adding renter-friendly amenities.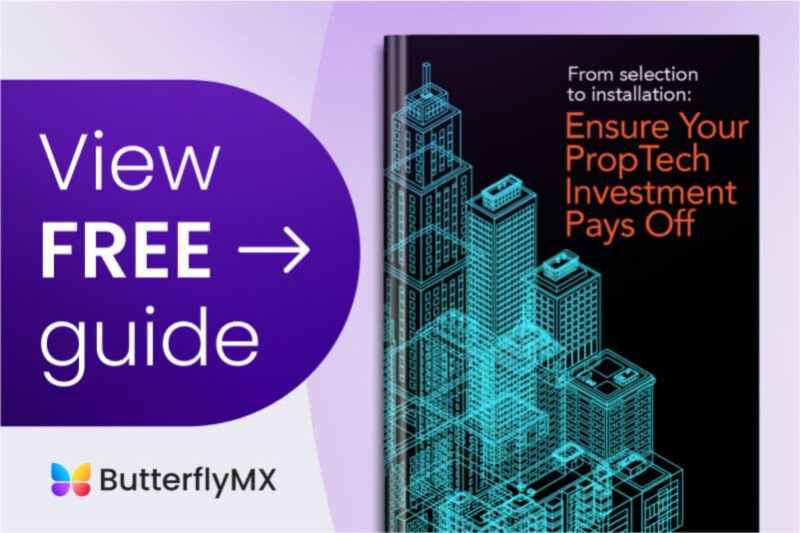 Disclaimer: This content is for informational purposes only, you should not construe any such information as legal, tax, investment, financial, or other advice. Nothing contained on our site constitutes a solicitation, recommendation, endorsement, or offer by ButterflyMX or any third-party service provider.