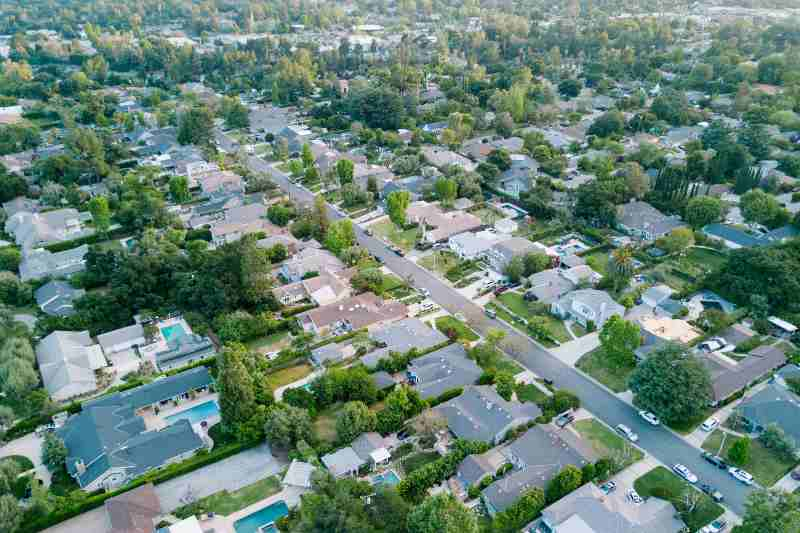 Workforce housing is designed to help middle-class families afford homes in a housing industry that has all but forgotten them. For that reason, the multifamily real estate development of workforce housing is vital for middle-income earners all over the United States.
In this blog, you'll learn what housing for the workforce is and how it compares to other housing options. In addition, this post details how to qualify, why this program is necessary for the middle class, and what to consider when developing such housing.
This post covers the following:
What is workforce housing?
Workforce housing is a program designed to help middle-income families afford housing that falls between affordable and luxury living.
Housing for the workforce targets families making between 60% to 120% of the area median income (AMI). More specifically, it selects occupations deemed "essential" for communities, such as police officers, nurses, teachers, retail workers, firefighters, and more.
Important note: The AMI range will vary based on the region. For example, New York City's maximum AMI may climb as high as 180% because the cost of living is so high. On the other hand, the minimum AMI may start higher than the typical 60%.
Middle-income households may not always qualify for affordable housing programs. So, these housing programs were created to address the problem of the middle class being unable to afford homes.
Is workforce housing Section 8?
No, workforce housing and Section 8 are different.
Section 8 housing provides government-subsidized vouchers to low-income individuals or families. Vouchers are then used toward a multifamily property that accepts them. Residents must still pay rent, but it's at a lower rate calculated by the Fair Market Rent (FMR). The resident pays the lower rent, and the voucher covers the rest.
With that said, a Section 8 voucher may be used on a workforce housing property if they accept them.
Workforce housing vs. affordable housing
Housing for the workforce and affordable housing differ by the types of household incomes they target.
Affordable housing is for low-income households at or below 60% of the AMI.
On the other hand, workforce housing is for middle-income households ranging from 60% to 120% of the AMI.
How to qualify for workforce housing
Qualifications vary across cities and states. Research the housing requirements your local government has outlined to learn if you qualify.
In most cases, the qualifications for these housing programs typically include:
Your median income is between 60% and 120% of the area median income (this varies based on where you live).
You or your spouse have an occupation deemed as essential by your area's regulations (these are usually police officers, healthcare workers, teachers, etc.).
The housing you're applying to is near the area you work.
Again, these are general qualifications. Make sure to contact your city and state offices to learn more about requirements in your area.
How to apply
You can apply in one of two ways:
Find an applicable property to contact directly before filling out their application.
Contact your city for assistance, and they'll outline instructions on how to apply.
Find out how the real estate cycle works and how to take advantage of it:
Why is workforce housing needed?
Workforce housing is necessary because the cost of living — especially housing — has skyrocketed in recent years. As a result, essential employees aren't able to live in high-density areas near their workplace.
So, housing for the workforce has made it possible for police officers, nurses, teachers, retail clerks, and many others to live comfortably near their employers.
By implementing housing for the workforce, cities can benefit from:
Economic stimulation: Middle-class residents have more disposable income to spend on a variety of products and services, which stimulates the area's economy.
Enriched school systems: For middle-income families, sending their children to public school provides greater financial and human resources.
Better infrastructure: Public transportation, public libraries, and other community assets are improved because middle-class families are able to put more pressure on city officials.
Diverse property taxes: Property taxes are often the largest source of revenue for cities. However, it's difficult to appropriately apply property taxes to rich and poor households. So with the addition of the middle class, cities can increase their property tax revenues from a broader range of households.
Potential drawbacks
Unfortunately, housing for the workforce is not without its drawbacks, as many cities fear what it may cause.
Drawbacks may include:
Gentrification: Known as the process of wealthier people moving to poorer neighborhoods and displacing residents, gentrification is a serious threat when workforce housing is discussed. While housing for the workforce is targeted toward middle-income residents, it still has the capacity to displace poorer households due to the cost of living rising in the area.
Housing costs: Alongside gentrification, housing costs may also increase, further displacing low-income residents. As middle-class residents move into the area, the cost of housing also rises as there's a larger demographic of middle-income earners to target. In turn, lower-income families may not afford to live in the area any longer.
Marginalization: Lastly, marginalization may occur when middle-class families introduce their children to public schools. While it's beneficial these schools receive more human and capital resources, there is a threshold in which these benefits expire.
What to consider when developing housing for the workforce
Housing for the workforce focuses on a much larger section of the real estate market, providing an option for middle-income families that otherwise couldn't afford housing in the area. With that said, the demand for middle-class housing will continue to increase, especially as more and more Americans are unable to afford a house.
So, workforce housing development should consider that demand is limited to the market rather than government subsidies. Since the government doesn't subsidize housing for the workforce, developers won't have as many regulations to follow. In turn, developers can get on with their property's construction sooner.
Takeaways
Workforce housing is for residents with "essential" occupations who require comfortable and affordable housing near their workplace.
Affordable housing and Section 8 housing are different than housing for the workforce.
To qualify, you must research your city and state's requirements before applying.
Affordable housing for the workforce is needed because it benefits the local economy, school systems, infrastructure, and property taxes.
Keep in mind when developing workforce housing, you'll be limited by the market's demand rather than government subsidies.