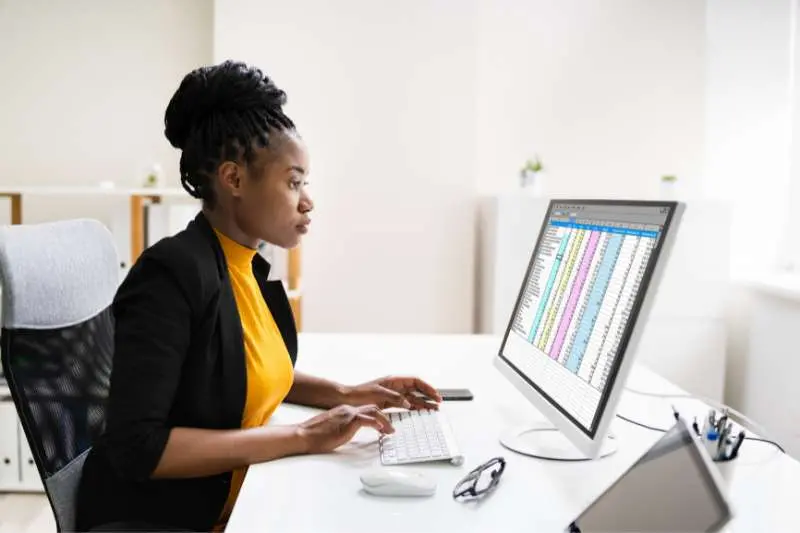 Key takeaways
Affordable housing property management software is a digital tool designed to automate and simplify a variety of tasks for managers at affordable housing properties.
Property management software for affordable housing is important because of its many benefits: better communication, fewer admin duties, easier payment collection, and improved marketing and lead conversion.
The five best affordable housing software solutions include Buildium, Yardi Breeze, DoorLoop, AppFolio, and Innago.
As an affordable housing property, management software is critical for organizing and executing daily operations. Of course, software for multifamily property management should also include a robust set of tools for all aspects of the business.
Fortunately, this blog details everything you need to know when choosing affordable housing property management software. You'll learn what affordable housing software is, why it's necessary, and what to consider when making a decision. Most importantly, you'll find a list of the best affordable housing management software.
This guide covers:
What is affordable housing property management software?
Affordable housing property management software is a digital tool designed to organize and automate property operations for affordable housing.
As a property manager, you have many duties to complete on any given day. For that reason, property management software centralizes these tasks into a single tool. As a result, you complete tasks faster and provide a better resident experience. What's more, property management software eliminates certain tasks entirely because it's built to perform certain duties automatically.
The functions of property management software include:
Maintaining a resident portal.
Tracking and accepting payments.
Organizing lease and billing documentation.
Marketing and tracking prospective residents.
Providing tools to communicate with residents and leads.
Managing maintenance requests.
Implementing chatbots and AI leasing assistants.
Organizing finances and accounting reports.
Facilitating amenity usage and upkeep.
Above all, the capabilities of affordable housing software will vary from product to product.
Why is affordable housing software important?
Affordable housing software is important because it helps properties operate more effectively by automating duties and streamlining workflows in a single platform.
More specifically, affordable housing software offers the following benefits:
Better communication. Communicate with current and prospective residents more clearly and regularly. Property management software makes it easy for current residents to access the portal for information on leases, policies, payments, and more without ever having to call or email. As for prospective tenants, chatbots and AI virtual leasing agents handle inquiries from the website, text messages, and even email.
Fewer administration duties. Reduce the time needed to file paperwork, write emails, send invoices, and more. Affordable housing software greatly reduces the time spent on administration tasks by automating and simplifying workflows. So, property managers can spend time handling duties that require a human touch.
Easier payment collection. Collect payment automatically from current residents by giving them access to the resident portal. They'll see any outstanding balances, payment options, and utilities there. In the event that rent is late, your property management software automatically applies late fees and notifies the resident.
Improved marketing. Attract more prospective residents with affordable housing property management software. This solution is capable of answering any questions prospects may have over various types of channels. Not to mention, these software solutions can schedule and guide tours without ever having to speak with someone. Thus, prospective residents get the information they want faster — meaning more conversions.
Learn why automating your property's physical security is beneficial: 
5 best property management software for affordable housing
With so much software available for property management, it's difficult to determine which is right for your affordable housing property. Fortunately, you can find the five best affordable housing property management software below.
The five best property management software solutions for affordable housing are:
1. Buildium
As a cloud-based solution, Buildium has established itself as the leader in property management software. The platform Buildium has created allows managers to take control of every aspect of their property, from administering leases and reporting finances to attracting leads and analyzing reports. Additionally, Buildium gives you the tools necessary to improve the resident experience while completing your own duties more efficiently.
Buildium empowers you to:
Receive and manage maintenance requests or work orders.
Accept payments and manage bills entirely online.
Review analytics and business performance in one place.
Build your website with a point-and-click website builder that looks professional.
Advertise vacant units, screen prospects, create lease templates, and more leasing cycle features.
Pricing: Buildium offers three plans to choose from, each charged per month: Essential at $52, Growth at $166, and Premium at $479. A free trial is available for each plan if you'd like to try it out before committing.
2. Yardi Breeze
Yardi Breeze is an easy-to-use property management platform for affordable housing and other multifamily properties. More than 7,000 businesses use Yardi Breeze to market to prospective residents, collect rent online, and comply with affordable housing regulations. In addition, setting up your Yardi Breeze software is straightforward, but if you need assistance, the company provides free assistance.
Take advantage of the affordable housing features Yardi Breeze offers:
Manage compliance documentation, such as housing tax credits, HUD 50059, and rural development and HOME programs.
Manage subsidy payments and housing assistance.
Draft and submit MINC files and TRACS electronically.
Integrate RentCafe Affordable Housing workflows.
Track expense information for residents.
Pricing: Yardi Breeze for affordable housing starts at $3 per unit per month with a $400 monthly minimum. These prices are based on an annual agreement.
3. DoorLoop
DoorLoop is a fully customizable property management solution for affordable housing. They provide unlimited free training and support with migration assistance. With an open API, DoorLoop integrates with other property management tools, such as Zapier. When it comes to features, DoorLoop offers everything you need for leasing, accounting, and managing residents.
Features of DoorLoop include:
Custom and real-time reporting.
Role-based access permissions.
Power to receive maintenance requests and track work orders.
Opportunity to set up a customizable website for property listings.
A robust accounting suit for financial statements, collecting rent, and automated clearing house (ACH).
Pricing: DoorLoop is available in three plans: Starter at $49, Pro at $99, and Premium at $149. Your plan is 50% off for your first two months.
4. AppFolio
Most popular amongst managers with large portfolios, AppFolio is an intuitive property management solution. This comprehensive and cloud-based platform provides the features necessary to streamline key processes. Thanks to their cloud-based infrastructure, these processes can be managed while at the office or in the field. Overall, AppFolio is designed to scale with your property no matter how big or small, making it a great choice for thousands of properties.
With AppFolio, you can:
Communicate with residents through the resident portal or with email and text templates.
Review performance insights and automate accounts payable.
Manage unit, amenity, and property maintenance in a single platform.
Automate invoices and billing.
Share documents and folders online for staff and residents to access.
Pricing: AppFolio offers two plans to choose from depending on the size of your portfolio: Core starting at $1.40 and Plus starting at $3. Plans are charged per unit per month. In addition, both plans have a minimum fee and unit amount that must be met.
5. Innago
Innago is a free property management software for affordable housing and multifamily properties. This easy-to-use property management platform is designed to save managers time and money. However, Innago may not be as robust as other software solutions on this list. Nonetheless, its simple setup and free price tag make it an attractive option.
By investing in Innago, you can:
Access Innago from the mobile app.
Screen tenants and collect payments online.
Manage custom listings online and make edits at any time.
Draft and send lease agreements in a few clicks.
Record, manage, and generate financial reports.
Pricing: Innago is a free affordable housing property management software. You can start using the platform simply by signing up today.