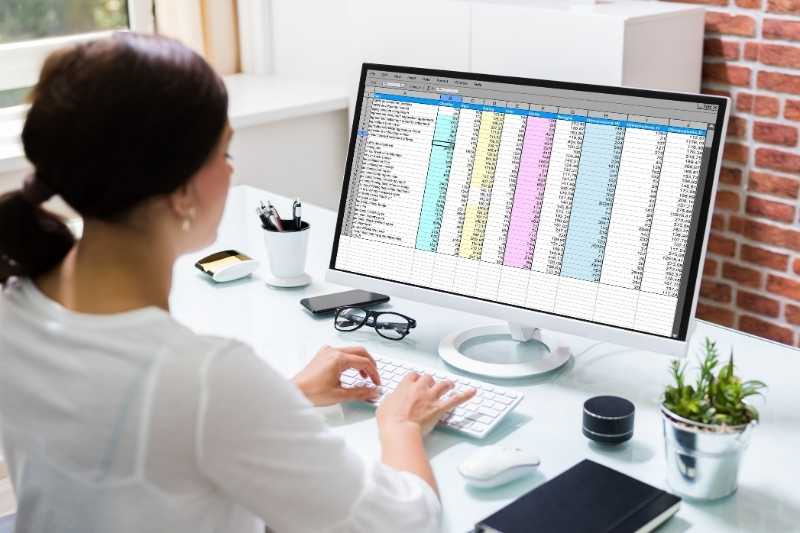 If you own or manage multifamily properties, you're juggling a million things at once. So, your to-do list is never complete, your inbox is never empty, and your phone never stops ringing. But luckily, there are tools out there to help you manage your workload and stay organized. For example, one of the most common tools is multifamily property management software, and it will help you and your business succeed.
Read on to learn more about property management software, how it works, and why you need this powerful technology. Additionally, we'll also rank the 10 best multifamily property management software on the market.
This guide covers:
What is multifamily property management software?
Property management software is software specifically designed for property managers, owners, and landlords. So, it helps simplify and automate their day-to-day tasks and streamline building operations. Further, property management software is often abbreviated as PMS.
PMS helps you:
Control your real estate portfolio.
Organize your rental properties.
Manage rent rolls and finances.
Store account information.
Most residential property management software is designed for buildings with 50+ units. But many providers offer lite versions for small buildings with fewer than 50 units. Additionally, if you manage a small building, you may even be able to use free property management software.
Multifamily property management software features
The best property management software for multifamily buildings helps you automate operations. Furthermore, you and your team will save time, streamline processes, and have everything you need in one place.
Here are the most common features and services that property management software provides:
Lease administration and signing
Rent collection/a portal for residents to pay rent online
Prospective resident lead management
Amenity and facility management
Tools to communicate with residents (mass communication and one-on-one communications)
Chatbots
Accounting tools
Resident retention tools to manage relationships with existing tenants
Marketing services
Maintenance request management
AI leasing assistants
How does multifamily property management software work?
Multifamily property management software is often a subscription-based service. As a result, you pay for it monthly or annually. Upon subscribing, you can access all the tools the software offers.
How to use property management software:
First, choose a provider and set up your account.
Then download the software. (If you're using cloud-based property management software, log in online.)
Finally, import your data — such as tenant information and finances — into the system.
Watch how ButterflyMX works:
Why you should use property management software for multifamily buildings
You should invest in property management software because it helps you manage your business better. Further, if you don't use a PMS, you'll miss out on the countless benefits it offers.
The top five benefits of using property management software include:
Improve resident retention rates. PMS offers valuable tools to communicate with residents and boost engagement. Additionally, strong communication leads to happier tenants, which consequently boosts your retention rates.
Automate processes to save time. As a property manager or owner, you spend a lot of time on repetitive tasks. So, use property management software to reduce the time you spend on these daily tasks.
Keep all your property's records and accounts in one place. Property management software lets you store important information in one convenient spot. Furthermore, the best PMS is easy to learn and navigate.
Easier accounting and finance management. In accounting, one mistake can cost you a lot of time, stress, and even money. So, use PMS to track spending, store bank account information, and improve your bookkeeping.
Integrations with other proptech. Your property management software may integrate with proptech you're already using. For example, you may be able to integrate your PMS with your intercom system or access control system.
How to choose the right property management software
No two properties are the same. So if you want to invest in a PMS, you need to choose software that meets your property's unique needs.
Here's how to choose the right property management software:
Identify the most important features to you. Consider which PMS tools you'll use the most. Then, choose software that offers those features. Additionally, the features you need with vary based on the type of property you're managing. For example, marinas need vastly different management software systems than multifamily properties.
Consider the pricing structure. Does the provider make you pay upfront or make monthly payments? Are you locked into a contract, or can you cancel anytime? Do certain features cost extra? Ask yourself these questions to determine how much the PMS will cost.
Take advantage of free trials. Many providers offer a free trial. So, take advantage of free trials to get a feel for different products. Then, you can see which one works best for you.
Request a migrate trial. Use a migrate trial to see how difficult it will be to migrate your data to the new system. So, if the migration process is overwhelming or too long, you should avoid that PMS.
Keep in mind: While commercial properties and multifamily properties offer many similar perks, the software you'll need to manage them is different. For example, managing the community members of a gym is vastly different from managing the community members of a high-rise apartment. So, consider what kind of software you need before starting your search in order to save time and resources.
The 10 best multifamily property management software
1. Yardi Voyager
Thousands of multifamily property management companies trust Yardi. Further, with Yardi Voyager, managers can organize their portfolios and improve day-to-day operations.
Yardi Voyager may be the company's most robust property management software. Because it's a web-based platform, staff can access it from any browser on a computer, tablet, or smartphone. What's more, it even integrates with ButterflyMX, so you never have to update your intercom's directory when residents come and go.
Yardi Voyager includes a full suite of services, including:
Operations management
Leasing management
Analytics
Resident/tenant and investor services
If you're interested in Yardi but you manage a small property or portfolio, consider Yardi Breeze. Yardi Breeze may be the simpler, more affordable alternative to Voyager. Breeze may lack the robust features of Voyager, but it could be better for smaller properties.
Yardi does not publish pricing online, so you must contact the company to request a custom quote. Additionally, the company also may not offer free trials.
Read the full Yardi Voyager review »
2. Entrata
Founded in 2003 in Utah, Entrata is a well-known PMS provider. As a result, the company offers software designed to make your life easier.
Entrata's property management suite includes:
Leasing & Rents: These tools let you manage move-ins and move-outs, prorate charges, and charge for rentable items.
Accounting: Includes ledger tools, balance sheets, income statements, and budget creation tools.
Purchasing: A system to create and track purchase orders, create invoices, and manage vendors.
Facilities: Lets you create, edit, and manage work orders. You can also accept resident requests.
Inspection Manager: These tools let you manage inspections for units, buildings, and amenities.
In addition to its Management Suite, Entrata offers a Marketing Suite. Further, these marketing tools may help you drive leads, connect with prospects, and build your digital presence.
What's more, Entrata offers a subscription-based plan, but pricing is not listed on its website. So, reach out to Entrata for a quote.
Read the full Entrata review »
3. RealPage
RealPage's property management software focuses on automating processes and saving you time. And by prioritizing efficiency, RealPage offers scalable and customizable software with a variety of tools.
Some features of RealPage property management software include:
Accounting
Document management
Employee learning management system
Facilities management
Renter lifecycle management
Budgeting and finance tracking
Compliance services
RealPage doesn't publish its entire pricing model online and doesn't appear to offer free trials. However, they sell office and retail assets for $12.50/month per 10,000 square feet and industrial assets for $7.30/month per 10,000 square feet.
Read the full RealPage review »
'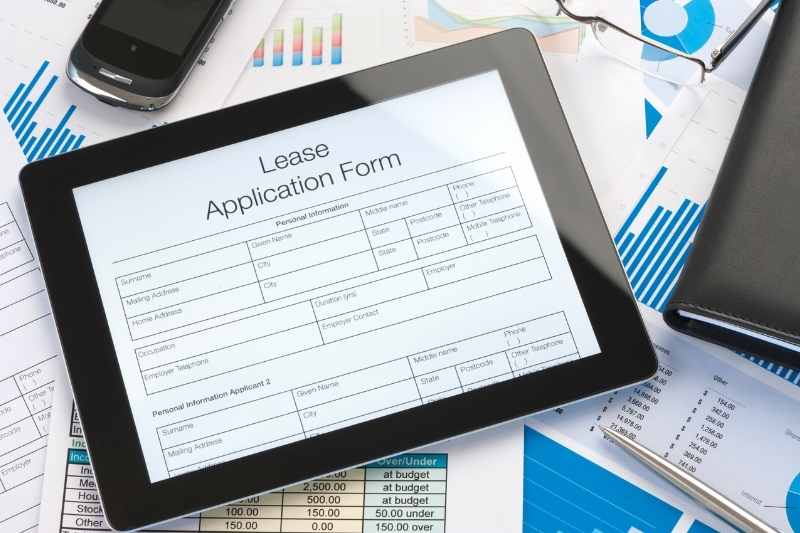 4. Rent Manager
Rent Manager lets you manage buildings and portfolios in one powerful integrated solution. With Rent Manager, you get many helpful tools in one place.
Services include:
Accounting
Reporting
Business operation management
Maintenance solutions
Marketing and leasing services
Rent Manager also integrates with countless systems, products, and programs. That means you can connect your Rent Manager software with other products your company is already using.
There are three bundles based on your property's needs. Rent Manager Basic is $1.00 per unit, per month with unlimited users and a $200 monthly minimum. Plus is $1.50 per unit, per month with unlimited users and a $300 monthly minimum. Additionally, premium is $2.25 per unit, per month with unlimited users and a $450 monthly minimum.
Read the full Rent Manager review »
5. AppFolio
AppFolio is a popular property management software provider. Its software may offer a robust suite of features and services. It's a cloud-based product, which means you and your team can access AppFolio from any device. Further, AppFolio also offers a platform designed for HOAs and condos.
There are two options for their multifamily property management software:
AppFolio Core: Includes accounting and reporting services, marketing and leasing tools, resident and owner management, and online maintenance features.
AppFolio Plus: Includes everything in the Core suite, plus workflow management, performance insights, revenue management, data exporting, and strategic account management.
At the time of publication, AppFolio residential and commercial pricing is $1.40 per unit/per month (plus a monthly minimum fee of $280) for AppFolio Core and $3 per unit/per month (plus a monthly minimum fee of $1,500) for AppFolio Plus. Further, pricing for community associations is $0.80 per unit/per month plus a monthly minimum fee of $280.
Read the full AppFolio review »
6. Buildium
Since 2004, Buildium has been offering user-friendly property management software focused on efficiency. RealPage acquired Buildium in 2019.
Buildium offers three software plans:
Essential: Accounting, maintenance services, resident communication tools, task management, online portals, and a free website hosted by Buildium.
Growth: Includes everything in the Essential plan, plus unlimited eLeases, premium tenant screening, free property inspection services, and performance analytics.
Premium: Includes everything in the Growth plan, plus business analytics, an open API, and the Buildium Rewards program.
Buildium offers three software bundles. Buildium Essential starts at $52 per month, Buildium Growth starts at $166 per month, and Buildium Premium starts at $479 per month.
You can use Buildium's price calculator to get an accurate price estimate based on your selected plan and your number of units.
Read the full Buildium review »
7. ResMan
ResMan property management software helps multifamily owners and managers operate efficiently. It also helps you deliver higher ROI for your investors.
Features include:
Accounting
Budgeting tools
Maintenance requests and fulfillment
Reporting and analytics
ResMan pricing is not available online. Reach out to the company to get your quote.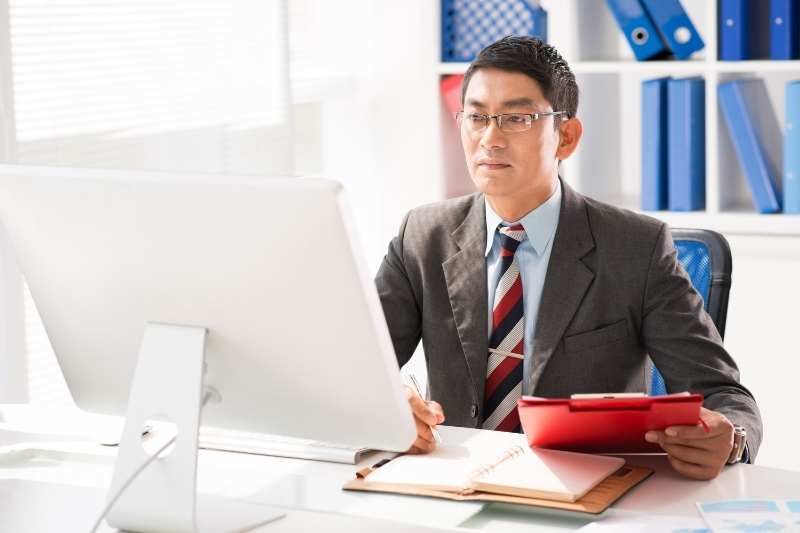 8. Rentec Direct
Rentec Direct offers two software plans: Pro and PM. It also offers free multifamily property management software called Rentec Basic.
Rentec Direct property management software offers:
Tenant screening
Online vacancy publishing
A website for your business
Accounting
Online tenant payments
Operation management
File management
There are no setup fees or term contracts — you pay for the software monthly.
The cost of Rentec Direct depends on the number of units in your property:
10 or fewer units: $45/month for Pro, $55/month for PM
50 units: $65/month for Pro, $80/month for PM
100 units: $110/month for Pro, $130/month for PM
500 units: $550/month for Pro, $600/month for PM
Rentec Direct does offer a 14-day free trial.
Read the full Rentec Direct review »
9. MRI Living
Flexibility may be the greatest benefit of MRI Living's multifamily property management software. MRI Living's software is customizable, so you can choose the tools and services most important to you.
Some of the many solutions MRI Living offers include:
Lead management
Operations management
Financial-focused analytics
Inspections
Payments
MRI Living goes beyond just offering helpful software. It also focuses on partnering with other proptech providers to create powerful integrations. What's more, the platform integrates with many other products and systems.
MRI Living doesn't publish pricing online, so you have to reach out to them for a quote.
Read the full MRI Living review »
10. RENTCafe
RENTCafe isn't your typical property management software. Instead, it's actually property marketing software, offering tools focused more on lead generation and lease management. Further, RENTCafe is a Yardi product, so it's built and operated by one of the leading PMS providers.
With RENTCafe, you can:
Create a dynamic website for your property management company.
Use social media management tools.
Create and optimize ads.
Offer modern, online leasing.
Create a portal where residents can pay rent and request maintenance.
Pricing for RENTCafe is unavailable online. So, reach out to Yardi to request a quote for RENTCafe.
Read the full RENTCafe review »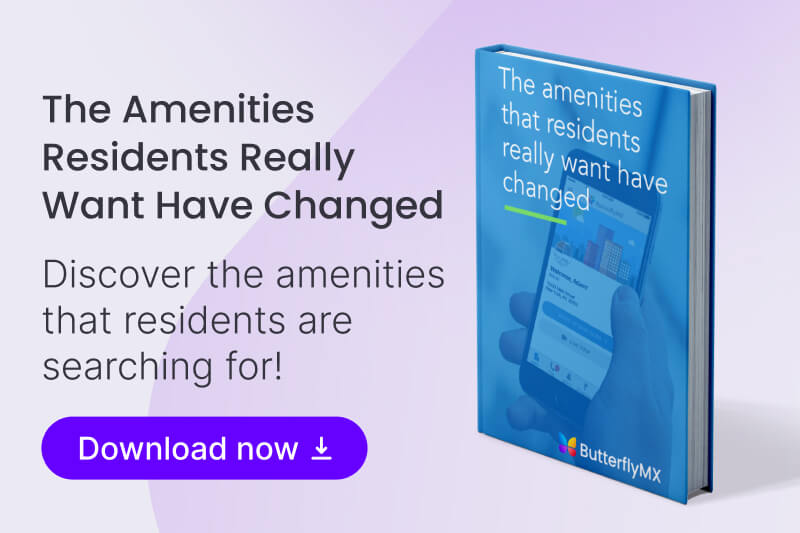 Disclaimer: ButterflyMX provides these blog posts to help our customers and potential customers make the right business decisions for them. Our blog posts are based on the information we have available to us at the time of writing.