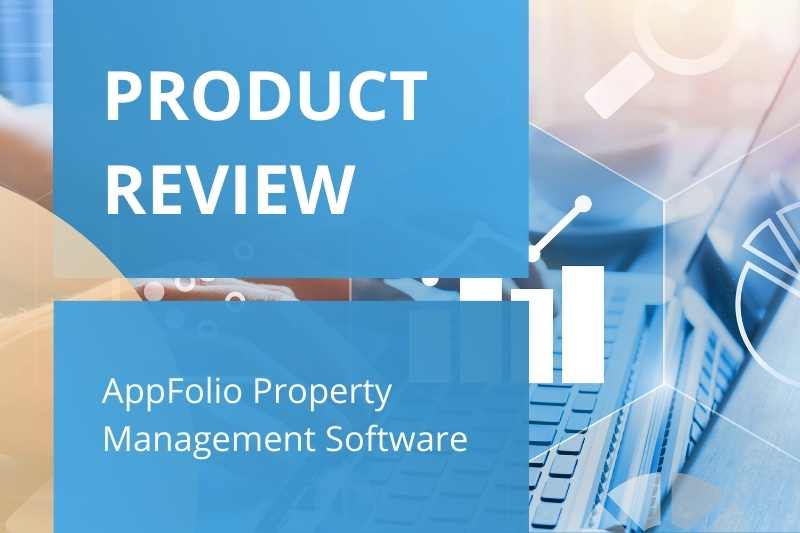 As a property manager, you need the right set of tools to tackle your mountain of daily tasks. From collecting rent payments and tracking service requests to bookkeeping and managing property access, you've got a lot on your plate. To help with all of these tasks, you need the right property management software (PMS). But with so many options out there, how do you know which is right for your building's needs?
One of the many property management systems out there is AppFolio. If you're considering AppFolio, read this review to learn more about its features, pricing, and alternatives.
In this review, we cover:
About AppFolio
Founded in 2006, AppFolio offers cloud-based property management software and tools for residential, community associations, and commercial properties. The company is focused on innovating for its customers and providing useful features to simplify the lives of real estate professionals.
Over the years, AppFolio has been recognized as one of the fastest-growing companies and top workplaces. At the time of this writing, property managers use the AppFolio platform to manage more than five million apartment units. What's more, this property management software company emphasizes its integration partnerships as a differentiator amongst other property management software providers. Its list of integrations includes financial institutions, virtual tour providers, and access control manufacturers.
Features
Communications & Service: Residents can access the online portal on any device, allowing them to see building information, submit requests, make rent payments, and more.
Accounting & Reporting: This PMS streamlines bill entry, automates accounts payable, and provides real-time financial reporting.
Maintenance & Efficiency: Quickly resolve issues, manage online maintenance requests and work orders, and communicate the progress directly with residents.
Staffing & Training: Create workflows to automate repetitive operational tasks and keep your staff up to speed while saving time.
Management & Growth: The reporting and analytics tools provide insight into how your building is operating so you can remove inefficiencies and continue growing your NOI.
Marketing & Leasing: The software provides marketing tools such as online leasing, virtual showings, vacancy dashboard, and professional website services to improve your lead-to-lease process.
AppFolio pricing
At the time of publication, AppFolio residential and commercial software is offered in two bundles:
AppFolio Core is $1.40 per unit/per month plus a monthly minimum fee of $280.
AppFolio Plus is $3 per unit/per month plus a monthly minimum fee of $1,500.
Pricing for community associations is $0.80 per unit/per month plus a monthly minimum fee of $280.
Pros & cons
Pros
Integrations: PMS integrations with other property management software and property technology solutions help streamline operations and save time. For example, you can integrate your AppFolio property management software with your apartment intercom system to automatically sync your resident data to the intercom's directory when you update it in AppFolio.
Ease of use and setup: Some customers have stated the system is well organized and self-explanatory. Additionally, the simplicity of the software also makes it easy and quick to set up.
Customer support: Users have found that the customer service team consistently listens to feedback, support needs, and improvements.
Cons
Limited functions on the mobile app: Some users mentioned the AppFolio app has limited functions to submit requests on behalf of the property or complete tasks as a property manager.
Lack of customization: Some users expressed the need for more customization options for maintenance requests and accounting functions.
Watch how ButterflyMX works:
Should you get AppFolio?
Overall, AppFolio is a cost-effective, simple, and powerful solution for your property management needs. Plus, the system is highly rated by building owners and managers managing a smaller portfolio. While AppFolio's ease of use and simple setup may make it a great choice, it's important to do your research. Get a demo to see if its software is right for your needs.
Alternatives to AppFolio
Property management systems are an investment of time and money. You want to make sure you're choosing the PMS for your portfolio size, needs, and goals. Therefore, it's important for you to consider all your options.
If you're looking for an alternative to AppFolio, consider these multifamily property management software companies:
TenantCloud
RentRedi
Rentec Direct (Basic or Pro plan)
However, if you own or manage properties with more than 100 units, these options may not suit your needs. You may want consider a more robust system designed for larger portfolios.
AppFolio alternatives for large portfolios:
Yardi Voyager
Rent Manager
RealPage
Summary
AppFolio is currently growing as a popular property management software platform. Its user-friendly interface and robust set of tools make it a wise choice for those looking to manage their portfolios more efficiently.
If you're looking for a simple and streamlined solution, you should focus on the array of integrations available with the products you're considering. One of AppFolio's greatest strengths is the integrations it offers with other property technology companies. For example, AppFolio integrates with ButterflyMX — which means any changes you make to your rent roll in AppFolio will automatically sync with the video intercom's directory. These integrations will save you time and money in the long run.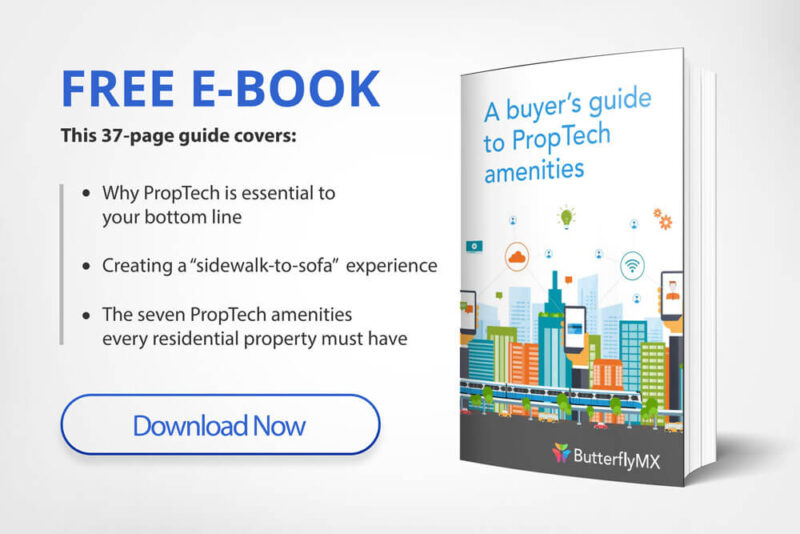 Disclaimer: ButterflyMX provides these blog posts to help our customers and potential customers make the right business decisions for them. Our blog posts are based on the information we have available to us at the time of writing.