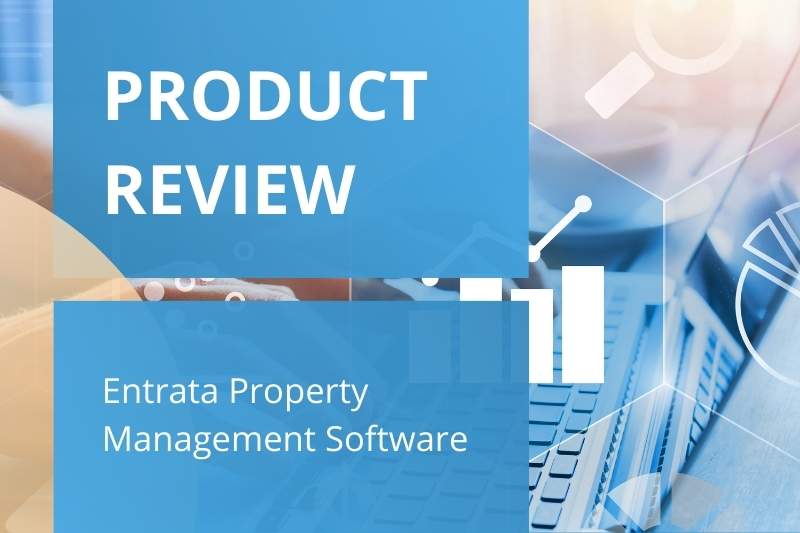 A property management system (PMS) is an essential tool for real estate professionals. Without a high-quality PMS, your already extensive to-do list would never end. Entrata multifamily property management software is one popular solution to help property owners and managers keep track of rent payments, maintenance tasks, financial records, and much more.
If you're looking for a PMS for the first time or hoping to switch from one software provider to another, you should consider Entrata property management software. Read on to learn more about this PMS, its features, and whether it's right for your company.
This post covers:
About Entrata
Entrata was founded in 2003 by Dave Bateman, the current CEO. After studying business and entrepreneurship in college — and taking some web design courses along the way — Bateman set out to build a computer program. His goal was to create a program that would help his wife, a property manager of four off-campus apartment buildings near Brigham Young University.
The result of his efforts was Entrata, a property management system that has established itself as a worthy contender among other top PMS providers. It's an all-in-one solution that strives to automate processes and simplify daily tasks for busy real estate professionals.
Entrata property management software offers tools for accounting, invoice processing, lease management, and much more. So whether you're moving a resident in quickly, posting transactions to a ledger, or automating your lease renewal process, Entrata has the tools to help you succeed.
Entrata is also the only property management software with a single-login, open-access platform. Additionally, Entrata has an open API and several third-party integrations. That means property staff can connect their PMS to the other systems and proptech products they're already using.
Features
General ledger
Balance sheet/income statement services
Budgeting tools
Invoice processing
Automated leasing and resident management
Contact management
Financial management
Insurance management
Late fee calculation
Lease management
Maintenance and service request management
Payment processing
Rent tracking
Tax management
Marketing Suite
Entrata pricing
The cost of Entrata varies according to the software package you select. Each client receives a custom solution tailored to their needs. However, the company doesn't list any pricing information for its subscription-based plan on its website. You must contact Entrata to request a quote.
Pros & cons
Pros:
Invoices can be handled easily
Integrations with third-party providers make it easy to connect your software with other systems and solutions you're already using
The software is generally user-friendly, which makes it easy to quickly find necessary information
Robust reporting tools
Entrata's Marketing Suite offers useful tools to connect with prospects and generate leads
Cons:
Some functions and tools may lack an intuitive interface
Sometimes users encounter difficulty transferring residents
Frequent software updates may make the system prone to bugs
Some features may be challenging to learn
Watch how ButterflyMX works:
Should you get Entrata property management software?
Entrata is a leading property management software provider. This software serves 20,000+ apartment communities nationwide — a strong indication that Entrata is trusted by countless real estate professionals.
Entrata keeps its software up-to-date by releasing ongoing updates for existing customers. Additionally, the software comes with a strong support team that offers daily webinars for training. Entrata customers even get access to a specialist who works to ensure your company's success in using the system.
Most property professionals who discover and implement Entrata instantly see improvements in organization and time management. Entrata has positive reviews on multiple online platforms, which illustrates its reliability.
But that said, some users report that this software is best suited for smaller properties. Entrata strives to consolidate functions to ensure a user-friendly interface. However, this may come at the expense of the software's computing power.
Alternatives to Entrata
There are several alternatives to Entrata property management software. Medium to large properties may want to consider alternatives like AppFolio, Buildium, Rent Manager, or DoorLoop.
For example, DoorLoop offers rates are as low as $49/monthly for the first 20 apartments. Similar to Entrata, DoorLoop offers a variety of tools and features to tackle many different aspects of property management. DoorLoop is also suitable for residential, commercial, student housing, community associations, and affordable housing.
Other established PMS providers like Yardi offer robust and feature-rich software as well. Like Entrata, Yardi offers multiple plans, including options for small-, medium-, and enterprise-clients.
Takeaways
If you need property management software, Entrata is a worthwhile solution. With nearly 20 years in business, Entrata has built a powerful platform designed with property owners and managers in mind. However, Entrata might not be right for every property so it's important to understand your needs and get a demo before signing up.
Disclaimer: ButterflyMX provides these blog posts to help our customers and potential customers make the right business decisions for them. Our blog posts are based on the information we have available to us at the time of writing.