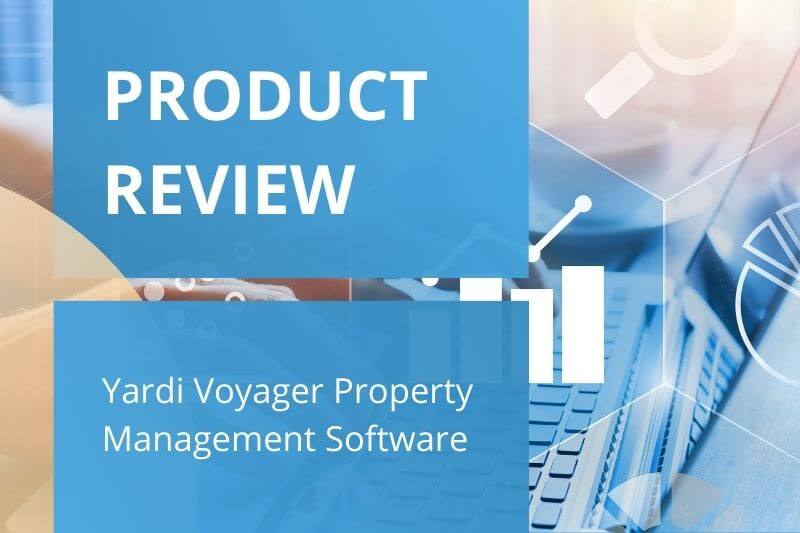 Managing a multifamily property is difficult — especially without the proper tools and resources. That's why every property manager needs robust property management software to make their work and lives easier.
No matter the size of your building, property management software can help organize your tenants, operations, finances, and more. A popular software provider you may have heard of is Yardi. If you're considering Yardi's Voyager property management software, read this review first to learn more about its features, pricing, benefits, and alternatives.
In this review, we cover:
About Yardi Voyager
Yardi Voyager is property management software created by Yardi. Yardi was established in 1984 to create high-performance software for the real estate industry. Over the last three decades, the company has grown worldwide, with 30 offices throughout North America, Europe, the Middle East, Asia, and Australia.
Yardi prioritizes client satisfaction by consistently seeking feedback from current customers. The company uses customer feedback to design, develop, and support new and existing products. Its goal is to create unique products that make its clients' lives easier.
Yardi Voyager is a comprehensive platform for property managers and operators. It serves as a fully integrated central database for all types of properties.
Features
Accounting: Includes multiple sets of books, financial entity setup, account trees, general ledger allocation, recurring journal entries, and segmented and intercompany accounting.
Automate workflows: Includes streamlined check writing, work order approval, purchase order management, new lease administration, and move-in/move-out processing.
Simple interface: User-friendly, Google-style search functions along with favorites, histories, and keyboard shortcuts.
Mobilize access: Flexibility to work from anywhere using any mobile device with full access to your data and real-time analytics.
Yardi Voyager pricing
The cost of Yardi Voyager is not listed online. So to learn about pricing for Yardi products, you must request a quote on the company's website.
Pros & cons
Pros
Integrations: Yardi works with over 200 companies to keep your solutions connected. Integrations are crucial when choosing tools for your property. Streamlining your processes saves you time and money in the long run. For example, integrating your property management software with your apartment intercom system will automatically sync your resident data to the intercom directory when you update it in the software.
Customer support: Current users state Yardi's technical support is quick to respond. Having responsive support when learning new software is important to prevent interruptions to your work.
Yardi Client Central: Yardi Client Central is an online resource for Yardi clients that provides you with product updates, documentation, technical tips, and more.
Cons
Difficulty getting started: Some customers have reported that the setup process is complex. Initially learning how to use the software can be difficult. This means you'll have to spend time learning about all the software's features and functions — and training your staff on how to use it, too.
Slow speed: A few users report the software runs slowly when multiple users are utilizing the platform at once.
Not enough reporting templates: The software only has a few reporting templates, which means you may have to build custom reports. Users have reported that custom reports take a significant amount of time to create.
Watch how ButterflyMX works:
Should you get Yardi Voyager?
Yardi Voyager is a great choice for companies managing a large portfolio. The software offers a wide range of features and functions for multifamily property managers. In addition, there is technical support and training available for you and your team to get set up and learn how to use the system.
Alternatives to Yardi Voyager
You should consider all your options when investing in property management software. Especially, consider what features are most important to you and your team and how they can make managing your properties easier.
If you're looking for a comparable alternative to Yardi Voyager, consider these multifamily property management software companies:
Buildium
AppFolio
RealPage
However, if you own or manage properties with fewer than 100 units, these options may be too expensive. Instead, you can consider free or low-cost systems designed for smaller portfolios.
Yardi Voyager alternatives for small portfolios:
TenantCloud
RentRedi
Rentec Direct (Basic or Pro plan)
Summary
Yardi Voyager is currently one of the most popular and robust property management software platforms on the market. However, even though it's used and loved by many owners and operators, Yardi Voyager may not be right for you if your properties have fewer than 100 units.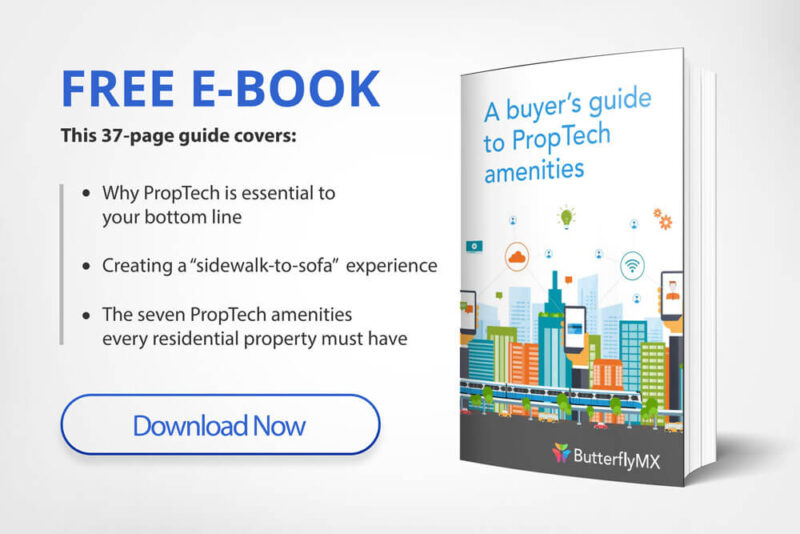 Disclaimer: ButterflyMX provides these blog posts to help our customers and potential customers make the right business decisions for them. Our blog posts are based on the information we have available to us at the time of writing.