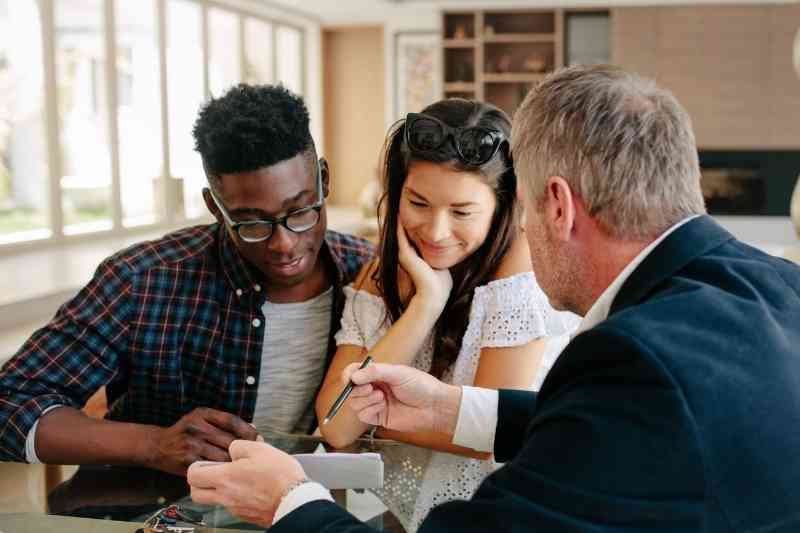 Let's face it: Apartment leasing is a complicated process. When you're creating, terminating, and managing leases, you'll certainly be dealing with tons of paperwork, regulations, and deadlines. Luckily for you, there's a software solution for everything.
Property management software simplifies every aspect of resident onboarding and management, and leasing is no exception. Whether the property you manage is residential or commercial, lease administration software is an essential tool that will cut down on errors and increase efficiency.
Read on to find out what lease management software is and how it works. Then, learn why you should use real estate leasing software, and discover the five best lease administration software providers for real estate.
This post covers:
What is lease administration software?
Lease administration software is a software solution that allows leasing agents and property managers to effectively and efficiently prepare, analyze, and distribute leases.
Lease management software is used by any industry that involves somebody renting an asset from its owner. Companies providing assets from rental cars to construction equipment all use lease administration software. However, property lease management software sets itself apart by the add-ons that optimize it for real estate professionals.
The leasing process is complex and highly regulated, whether you're dealing with residential or commercial tenants. When you manage dozens, or maybe even hundreds, of tenants who are all in different stages of the leasing process, you need a solution that simplifies this for you. This is especially important given all of the accounting and finance regulations that accompany the leasing process.
To that end, commercial real estate lease management software simplifies this process and improves the experience for tenants, leasing agents, and managers alike.
How does lease administration software work?
Real estate lease administration software works by collecting all the data related to real estate leasing — including tenant information, financial data, and lease renewal or expiration dates — and storing it all in one central database. That way, anyone on your team with access to the software can easily manage leases.
Lease administration software stores data such as:
Communications with prospects and tenants
Renter insurance information
Lease agreements
Payment due dates
Lease start, expiration, and renewal dates
With this data, property managers, owners, and leasing agents can stay on top of the leasing process, no matter how many tenants they handle at once. Most real estate leasing platforms also offer tools beyond just lease management.
Lease administration software often offers features like:
Financial analysis tools
Alerts and reminders
Document management
Lease liability calculations
Automated leasing
Some of the best commercial leasing software solutions provide access to an advanced feature called automated leasing. Automated leasing pulls data from various sources and automatically creates a completed leasing document, which you can review and edit instead of creating the document from scratch.
While automated leasing is certainly convenient, it comes at a greater expense than standard lease administration software. Since lease administration software already does so much to simplify your workload, you should do further research to determine if automated leasing is right for you.
Watch how ButterflyMX works:
Why should you use lease administration software?
You should use lease administration software to reduce the amount of time you spend manually dealing with leasing paperwork. By using leasing software, you'll have an easier time keeping up with leasing regulations while leaving more time to focus on better uses of your time, like improving the resident experience.
And real estate lease management software increases convenience in other ways. In fact, you can use leasing software alongside software solutions that simplify other aspects of property management. For example, you can use lease administration software in conjunction with another software package, like a property management CRM that gives you the tools to effectively manage leads and keep track of prospects. This allows both software solutions to work together to simplify the entire rental process, not just one portion of it.
Real estate leasing software will save you time and energy during the leasing process by:
Helping you ensure that nothing falls through the cracks
Ensuring that you're always aware of important deadlines
Making it easier to follow regulations
Providing you with one easy place to see all of your data
5 best real estate leasing software providers
Now that you know what lease administration software is and how it works, let's review the companies that provide the best accounting software for real estate leasing.
The 5 best lease management software retailers are: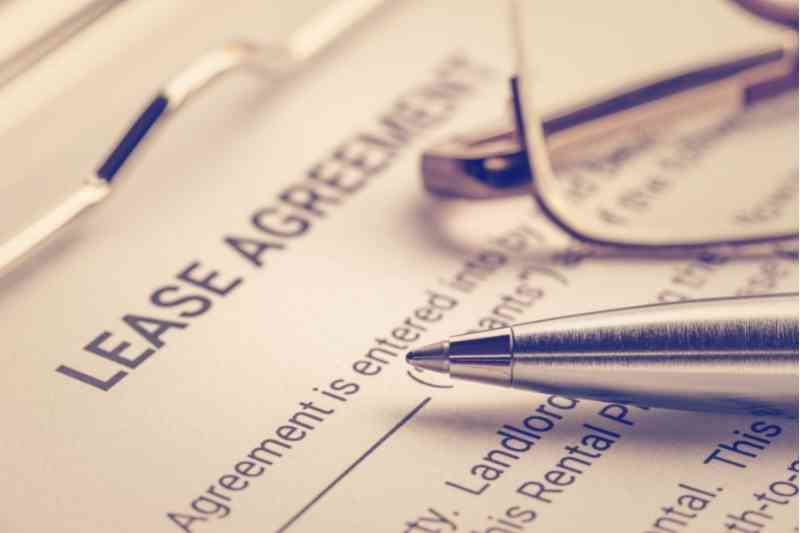 1. LeaseQuery
LeaseQuery was founded in 2011 by accountants who wanted their clients to enjoy an easier leasing process. With features like data entry validation and automatic report generation, LeaseQuery may allow you to easily comply with accounting regulations while spending less time double-checking every single detail.
Because it was founded by accountants, LeaseQuery may be an excellent tool for mathematical and financial analyses of lease documents. However, LeaseQuery is a general-purpose leasing tool and is not made specifically for property managers.
LeaseQuery pricing
LeaseQuery does not provide pricing details on its website. Contact them for more information.
Read our full LeaseQuery review »
2. Yardi Breeze
Founded in 1982, Yardi is one of the most experienced lease administration software providers on the market today. Depending on the type of building you manage or the number of properties you manage, you can choose between two software packages: Yardi Breeze, for smaller properties, and the more robust Yardi Voyager that can handle accounting and management needs for multiple properties.
Voyager is an excellent fusion of accounting and property management software. By offering features like asset and revenue management, Yardi displays the expertise they've built up over decades of catering specifically to real estate professionals.
Yardi pricing
While Yardi does not publicly list its pricing information, you can work with them for a customized quote.
Read our full Yardi Voyager review »
3. VTS
VTS was founded in New York City in 2012. Since then, VTS has experienced high levels of success and has expanded internationally.
VTS provides one centralized place for you to track, record, and analyze every step of a lease negotiation with a tenant. Their features include real-time notifications and automatic financial calculations.
Of special note is the VTS mobile application, which allows you to manage resident leases and approve deals while you're on the go.
VTS pricing
VTS does not offer pricing information on their website, but you can request a free demo and work with them to determine pricing for your property.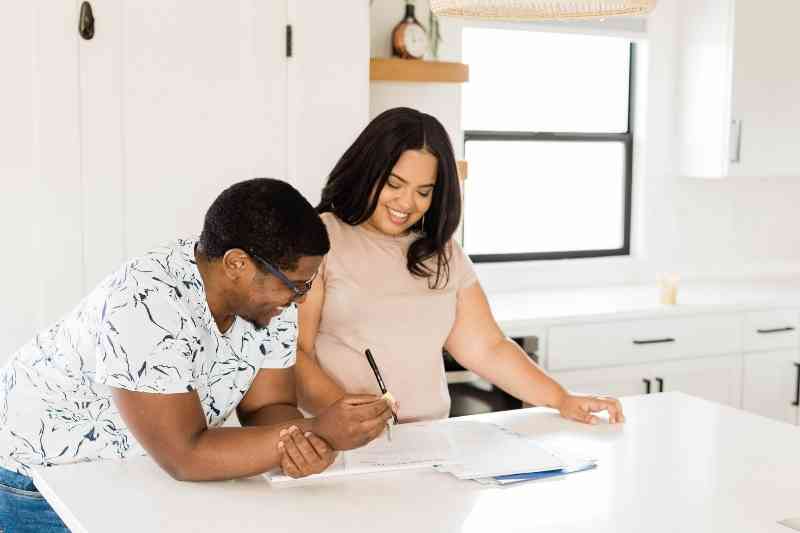 4. SimplifyEm
SimplifyEm is a software company based in Fremont, California, and founded in 2006. It specializes in lease accounting and administration, as well as other leasing-associated elements of property management like vendor management and maintenance scheduling.
Because SimplifyEm is aimed directly at property managers, its features focus on simplifying property administration. However, SimplifyEm is designed particularly for managers of small buildings and mid-sized properties, so you might want to do further research if you're managing a larger property or multiple properties.
SimplifyEm pricing
SimplifyEm pricing starts at $25 per month for up to 10 units. Prices increase as the number of units you manage increases. So, you might want to test out SimplifyEm's features for yourself using their free trial.
Read our full SimplifyEm review »
5. Re-Leased
Founded in 2012, Re-Leased is a lease administration software provider used by property managers around the world. Re-Leased offers helpful integrations with other software providers, like Google Calendar and the Office Suite. So, you can use these integrations to set reminders and manage deadlines, as well as work in tandem with other accounting systems like QuickBooks or Xero.
Re-Leased may be convenient, but it's geared specifically towards larger properties. So, real estate professionals who manage smaller properties might want to explore other options.
Re-Leased pricing
Estimates suggest that Re-Leased could cost around $7,500 annually. So, personalize your pricing estimate by getting in touch with Re-Leased through their website.
Read our full Re-Leased review »
Takeaways
In conclusion, lease administration software is an internet-powered technology solution that takes the busy work out of one of the most complicated steps in acquiring new residents. By simplifying your workflows and creating one central hub for all of your leasing data, lease administration software ensures that you'll always abide by leasing regulations — and save time while you're at it.