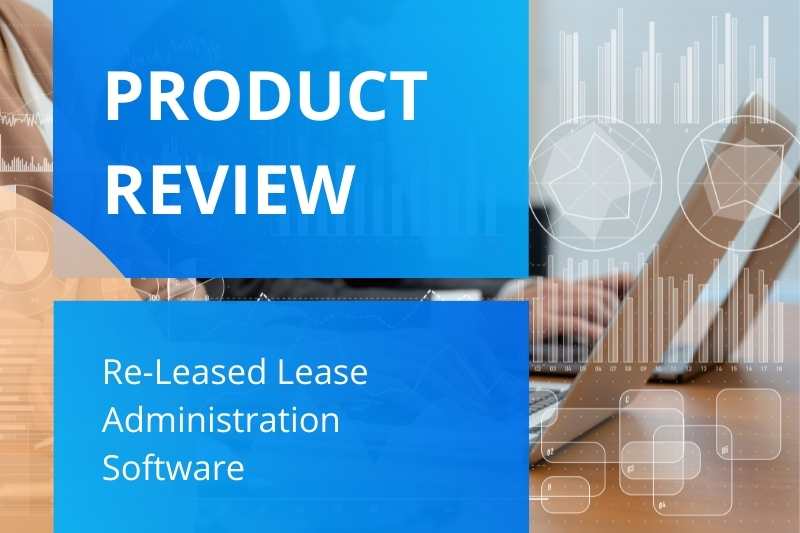 In a fast-paced business like real estate leasing, prospects and tenants expect quick replies and fast turnaround times. To meet expectations and manage leases efficiently, property managers and leasing agents often use lease administration software. Re-Leased is one provider you might consider.
Re-Leased is a cloud-based property management and lease administration software platform that simplifies leasing tasks. Read on to find out if Re-Leased is the solution your team needs.
This post covers:
About Re-Leased
Re-Leased is a property management and lease administration software platform founded by Tom Wallace in New Zealand in 2012. With first-hand experience managing properties and tenants, Wallace felt frustrated relying on outdated desktop software, spreadsheets, and email to do his job.
In an effort to resolve the problem and make property management and leasing more efficient and accessible, he researched cloud technology. From there, he discovered a way to bring automation, intuitive design, and excellent customer service to a property management platform.
After consulting with numerous experts, Wallace and his team launched Re-Leased. Since launching, Re-Leased has expanded to Australia, the UK, and New York. With offices around the world, Re-Leased continues developing and delivering simple, streamlined, and cloud-based lease administration and property management software.
How Re-Leased works
Re-Leased provides a cloud-based platform where users can monitor and manage leases, tenant communication, compliance, and reporting in one place.
After a personal consultation, Re-Leased assesses your company's unique lease management requirements. Then, their team helps you implement a solution with an easy onboarding process.
After signing into Re-Leased, you'll see the smart calendar dashboard. From here, you can view a monthly calendar, enabling your team to keep up with the daily tasks and deadlines, such as lease expiries, health and safety compliance, and property inspections. The smart calendar auto-fills with all crucial lease and property action items, so you never miss a key date or action item. The dashboard presents all information in one place that team members can access from anywhere.
In addition to the dashboard tab in Re-Leased, there are many other tabs from which you can access other pertinent leasing and property information. Since the software is cloud-based, any changes you make within the platform will be automatically accessible from other team members' devices.
Watch how ButterflyMX works:
Review of Re-Leased
If you need a tool to simplify leasing operations, Re-Leased may help. Read on for more details about the software's features, cost, and pros and cons.
Features
Re-Leased goes beyond outdated management tools, offering tech-powered features designed to help busy lease administrators, property managers, and building owners.
Integrations with Xero and QuickBooks Online Accounting: Integrate with accounting platforms you're already using and enjoy set-and-forget invoicing.
CREDIA Intelligent Analytics: Access live reporting and monitor real-time analytics.
Re-Leased mobile app: Successfully managing leases for multi-unit buildings is a round-the-clock job. So, when you're on the move, Re-Leased's app keeps you in touch with what's happening in real-time. You'll never miss a key date, task, or event.
Workflow automation: Reduce the risk of human error and increase efficiency with automated workflows. Leave repetitive manual processes behind and take advantage of auto-generated invoices, tenant emails, and arrears notifications.
Tenant mobile app: Tenants can easily access information about their payment history, lease terms, maintenance, and inspections. Using the app can improve communication with management and reduce emails and misunderstandings that may hurt resident retention.
Landlord Insights app: A great app for property managers to give owners insight into their buildings and/or portfolios.
Re-Leased cost
Unfortunately, the company doesn't list pricing online. But third-parties claim that Re-Leased pricing starts at $7,000 annually and is based on leases and square footage owned or under management. There is no free trial or free version available. However, all plans include ongoing support, unlimited users, and unlimited properties.
To get a custom quote for your property or company, reach out to their team online or by phone.
Pros & cons
Pros:
Pain-free onboarding with tailored training and ongoing support.
Readily available team training and technical follow-up.
Lease tracking and management.
Industry-leading software integrations (QBO, Xero, Microsoft O365, G-Suite, and more).
Quick, efficient, and friendly customer support.
Cloud-based software, so you can manage leases on the go.
Cons:
Mastering the software without Re-Leased's involvement can be difficult.
Some users report that importing data is tedious.
Cannot merge multiple properties into a single tenancy.
Some users say that the cost of Re-Leased is too high.
Should you get Re-Leased?
If you're looking for the latest cloud-based leasing administration software that delivers a comprehensive platform in one place, then Re-Leased might be the way to go.
Re-Leased may be a good fit for you if you're already using programs such as QBO, Xero, Microsoft O365, or G-Suite. Your data from these popular platforms can easily be integrated into your Re-Leased software.
Alternatives to Re-Leased
If you're on the fence about Re-Leased, don't worry — there are many other lease administration software options out there.
Some alternatives to consider:
VTS: VTS takes asset and lease management from offline to online. Users get real-time data that they can access from anywhere.
RentPost: RentPost is easy-to-use software designed for lease tracking, accounting, and online rent collections. RentPost serves property management companies and owners with anywhere from a few units to thousands of units.
SimplifyEm: SimplifyEm is ideal for owners and operators of small buildings/portfolios. Take advantage of their free trial to see if the software works for you.
Takeaways
To simplify leasing tasks and manage leases on the go, be sure to invest in lease administration software. Re-Leased is worth considering if you want intuitive, cloud-based software that offers convenient integrations.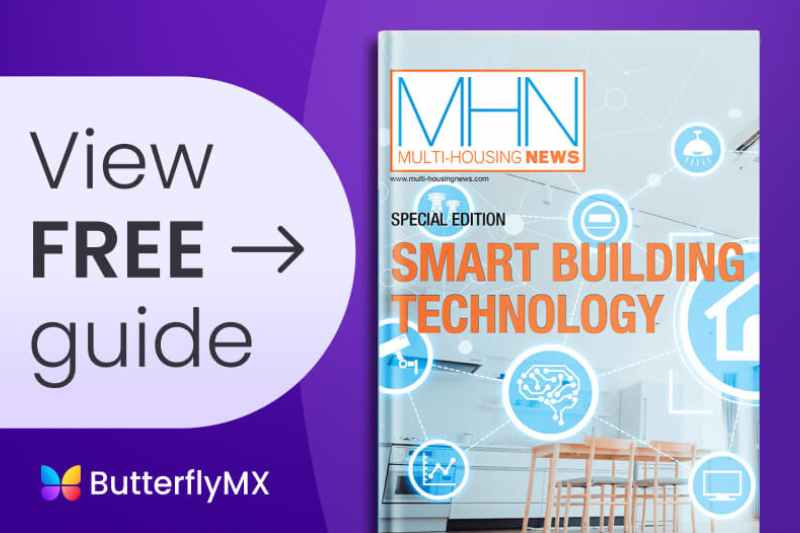 Disclaimer: ButterflyMX provides these blog posts to help our customers and potential customers make the right business decisions for them. Our blog posts are based on the information we have available to us at the time of writing.