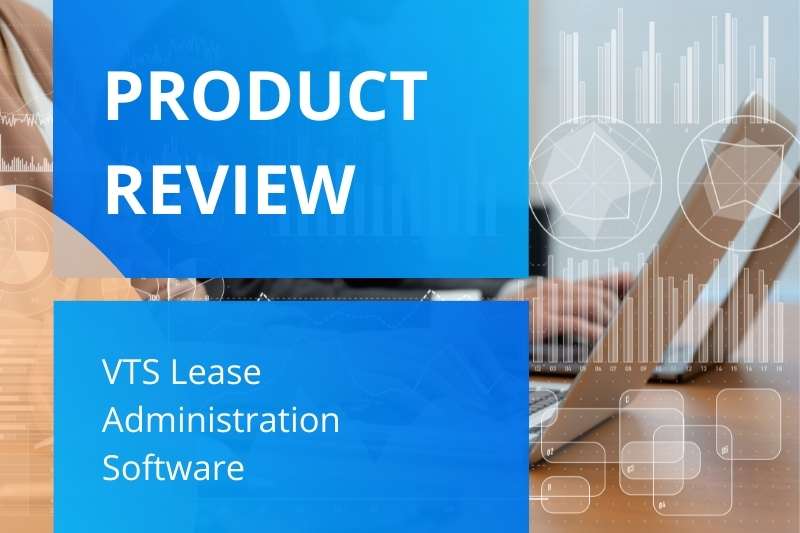 Property owners and managers are busy enough without being bogged down by cumbersome manual processes. If you lease commercial or residential real estate, it's a good idea to invest in effective lease administration software. VTS is a comprehensive platform where owners and operators can market, plan, and manage leases online. Read on to see whether VTS is a good fit for your property or portfolio.
This post covers:
About VTS
VTS was founded by two real estate professionals who realized and met the needs of real estate owners and property management companies by creating an intuitive and easy-to-use centralized platform to market properties and manage leases online.
VTS has 12 billion square feet under management through its software, 42,000 users, and more than 300 employees worldwide. Owners, operators, and property managers around the world use VTS to streamline the leasing process rather than relying on outdated manual processes.
How VTS works
VTS eliminates manual processes for owners and property managers by bringing your leasing and asset management from offline to online.
VTS offers four different platforms:
Market: Online marketing and virtual property tours.
Data: Provides up-to-date data for asset and investment strategy.
Rise: Promotes a positive tenant experience in an online platform.
Lease: One command center for all your leasing activities.
VTS Lease is lease administration software that allows you to maximize the value potential of your portfolio by storing all your lease information in a centralized location. It automates the process from lead to lease by helping you secure the best deals, handle leasing tasks digitally, and build lasting relationships with tenants that lead to increased lease renewals.
When a lead comes in, the leasing agent connects with your potential tenant, who enters their requirements into the VTS software. VTS immediately lets you know of the connection so you can follow up and close the deal. VTS reviews tenant requirements, looks for availability, and places the tenant in the property that best fits their needs.
Once VTS has determined the property, it searches the building to find the most suitable space. Onsite contacts are alerted to assist you in negotiating the deal, and the tenant proposal is immediately available for your review. Then, the people who need to approve the deal receive an alert. They also receive all the relevant information required for approval so they can sign off from anywhere.
Watch how ButterflyMX works.
Review of VTS
VTS Lease is the lease administration component of VTS software. Read on to learn more about its features, cost, and pros & cons.
Features
VTS Lease brings your asset management and leasing from offline to online. It gives your leasing team real-time information from any location safely and securely. This leads to less manual tracking and more deals closed.
Eliminates manual processes: VTS specializes in taking clients from time-consuming, multi-step manual leasing processes to digital, app-based lease management.
One command center for all your leasing activities: VTS Lease increases productivity and accuracy by keeping all leasing processes accessible in one consolidated platform.
Access one view of your lease portfolio from anywhere: Gives your team centralized secure access to leases, tenants, deals, and assets online.
Approve deals on the go: VTS's mobile app offers deal management and approvals with the ability to assign secondary signers to close deals and sign leases faster.
Increase tenant retention and leverage relationships: Get access to your entire network of tenants so you can cultivate lessee relations and identify risky tenants across your lease portfolio.
VTS Rise: This feature allows you to create longer-lasting residential tenant relationships by assessing which amenities suit them best and keeping up with capital improvements, ensuring higher occupant renewal rates.
Cost
VTS doesn't publish prices online. However, you can visit their website and get a demo and proposal tailored to your requirements.
Pros & cons
Pros:
A single platform for leasing and asset management used by over 45,000 real estate professionals.
Offers a centralized platform and real-time market data to give a competitive edge and speed up lease transactions.
Access lease data only available from VTS and take advantage of its data experts with custom market analysis.
Work with a dedicated advisor to ensure you're using the software to its full potential.
Covers commercial, office, and residential lease management.
Cons:
A possible slow learning curve for some features.
The mobile app may have some limitations as compared to the desktop version.
Manually entering information can be cumbersome.
Should you get VTS lease administration software?
Your tenants are your greatest asset, and VTS offers a multi-faceted platform that ensures that you can attract, convert, and — most importantly — encourage renewals and retain tenants.
VTS not only assists in commercial and industrial lease management but through VTS Rise, residential tenant activity such as amenity use, occupancy, and space utilization can be monitored in real-time to measure and improve resident satisfaction. VTS has been called the industry's leading lease and asset management platform and deserves further consideration.
Alternatives to VTS
The following are two alternatives to VTS that stand out and have been highly rated:
SimplifyEm is a software provider that specializes in lease accounting and administration, but offers other tools like vendor management and maintenance scheduling. It's ideal for those who own and manage small or mid-sized properties and portfolios.
LeaseQuery is a general-purpose leasing tool that isn't designed specifically for property managers. However, it offers a variety of tools that commercial and residential property managers will find useful, including data entry validation and automatic report generation.
Takeaways
VTS has an excellent track record for helping multi-tenant residential landlords and commercial building owners take their property leasing, asset management, and marketing online. It also allows property management professionals already online to take their businesses to the next level with some of the best customer relations management software available.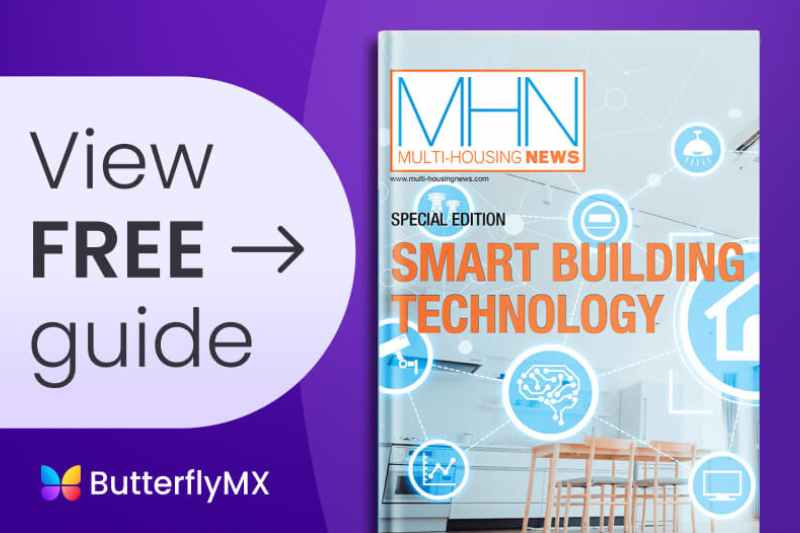 Disclaimer: ButterflyMX provides these blog posts to help our customers and potential customers make the right business decisions for them. Our blog posts are based on the information we have available to us at the time of writing.