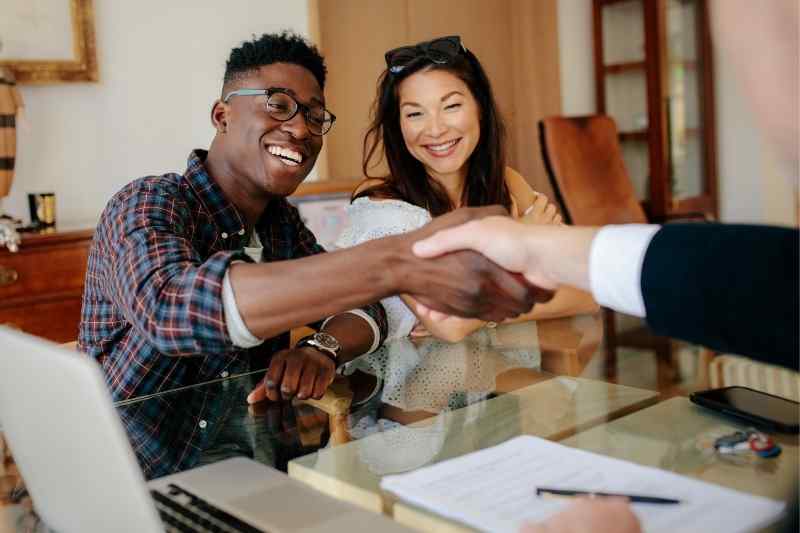 When you're managing a property, keeping existing residents happy is only one of your responsibilities. You're also expected to continue generating leads by reaching out to prospective residents and effectively marketing your property. How can you juggle these responsibilities while making sure nothing gets lost in the shuffle?
Customer relationship management (CRM) software is here to help.
CRM software includes a variety of tools that will help you with your property marketing and lead generation duties. Read on to find out what a property management CRM is, how it works, and why you should adopt one. You'll also discover the top five property management CRMs you should consider using.
This post covers:
What is property management CRM?
Property management CRM is specially designed software that helps property owners and managers cultivate successful relationships with current and prospective residents. CRMs do this by providing you with a database that stores both current and prospective resident information. You can view, update, and analyze data using software developed by the CRM provider.
While many industries rely on CRMs, property management CRMs are set apart by a few real estate-specific modifications. CRM stands for 'customer relationship management,' and property managers have two sets of customer data: residents and prospects. Each set of customer data has different needs, and CRMs for property managers have features designed to address those needs.
For example, whether you're dealing with current residents or new prospects, you may need to keep track of hundreds of distinct conversations. You might be managing a maintenance request for one resident while juggling a lease signing with a prospect. Effectively managing all of these conversations is a tall order — but this is where a CRM can help.
By storing all your data in one place, allowing you to filter it, and then tracking your outreach, property management CRMs reduce the amount of time you spend looking for information while improving response times. You can complete maintenance requests and sign new leases in just a few clicks.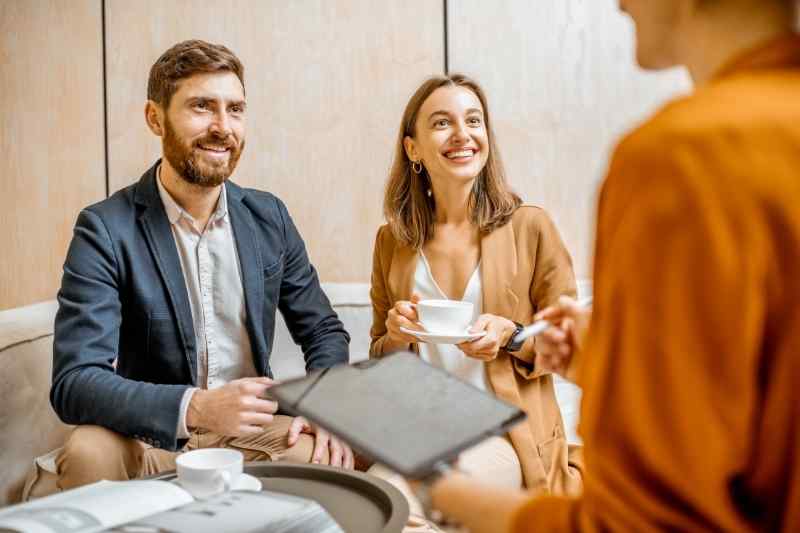 How does property management CRM software work?
CRM property management software works by collecting all the resident and prospect data you need and storing it in one place. You can then use that data to understand your residents and prospects and have better interactions with them.
The types of data stored by many CRMs include:
Name
Email
Phone number
Address
Title
Opportunities
Company size
Website & email activity
Property managers and owners use this data to retain residents and attract new ones. They do this with some of the features built into the CRM software.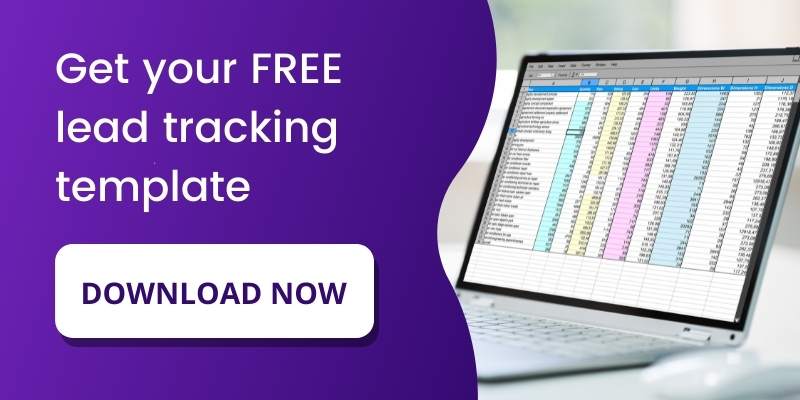 CRM software often offers features like:
Notifications and reminders
Emailing tools
Landing page builders
Real-time prospect contact information
Prospect engagement
Resident & prospect notes and descriptions
Email, website, and advertising engagement metrics
While there are a lot of CRM property management software providers, there are some features common to every CRM. For example, modern CRM providers primarily use the cloud to host, manage, and update their software. This also means you can access their software on any device with an internet connection, rather than using their CRM as a one-time download limited to only one machine.
CRMs aren't just helpful for sales and marketing teams. Management teams of all sizes, from a one-person operation to a large property management company, all use CRMs. It's important to note, however, that some CRMs charge extra to allow multiple users to use the software at the same time.
Watch how ButterflyMX works:
CRM software & existing residents
Manually keeping track of every single resident and communicating with each one is a hard job. Your residents communicate with you by phone, text, or email. And when you're dealing with dozens ⁠— or even hundreds ⁠— of residents, you need all the help you can get! That's where CRM software for real estate comes in.
Instead of manually sifting through your crowded email inbox, CRM software allows you to easily select residents and view all of your communications with them. You can also email residents as a group, which is handy for mass communications to people who share a unit or people on the same floor.
CRM property software also simplifies other crucial managerial duties. CRMs provide a central hub for tasks like submitting maintenance requests or keeping track of whether residents have renewed their leases. So, you can spend less time looking for what your residents want and more time in action.
Prospective residents & CRM
Real estate lead management for your property is almost another job in and of itself. If you've been working hard at marketing your property with tactics like website listings or social media advertising, you probably have a growing list of prospects. And staying on top of communications with a potential resident could be the difference between signing a lease or losing out.
CRM software gives you the tools to organize and contact prospective residents based upon the source of the lead and where they are in the leasing process. For example, you might want to approach prospects differently depending on how they heard about you. If you got a particular lead through a referral rather than from an online rental listing or blog post, you might use a different strategy.
Some real estate lead management software offers features like templates and reminders to send emails that ensure you'll stay on top of things. By categorizing leads as they move through the application process ⁠— for example, by giving you the option to move somebody in the 'Prospect' section to the 'Applicant' section ⁠— CRM software helps you organize your leads and ensure you're following up in a timely manner.
Why should you use a property management CRM system?
You should use a property management CRM system to simplify your workload and ensure that everybody who interacts with your property has a great experience.
When you're marketing your property online, you have the potential to reach massive audiences. In time, the number of leads you'll get will grow. With property management CRM, you'll be able to give every lead a personalized experience that increases your chances of turning a prospect into a resident.
CRM helps you reach prospective residents by:
Reminding you to follow up
Maintaining a database of all leads
Organizing leads by their position in the sales funnel
Automating emails and text messages
Personalizing your communications with prospects

What are the 5 best property management CRMs?
Now that you know what a property management CRM is and how it works, let's discuss which CRM software will work best for you.
The 5 best property management CRMs are: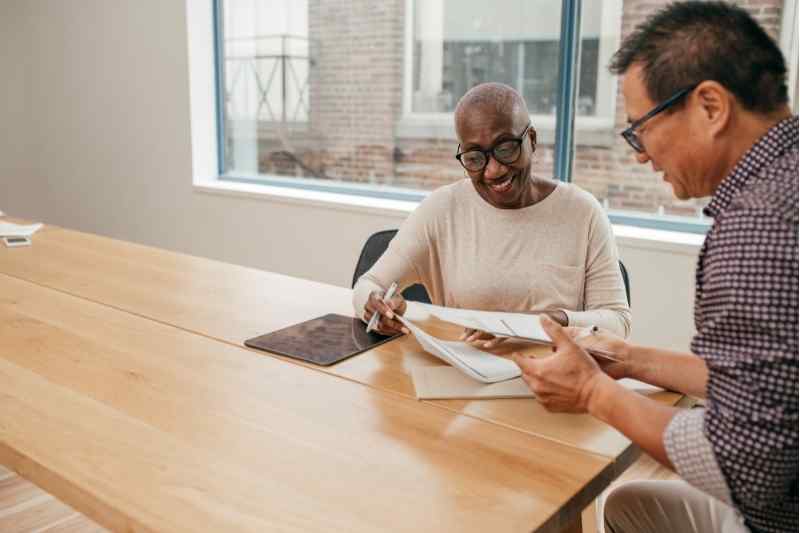 1. Entrata
Entrata is a property management service that helps residents, managers, and property owners communicate and do business online. Founded in 2003, Entrata has a wealth of experience in the property management and marketing spheres.
While Entrata offers a variety of management and leasing tools, its Marketing Suite provides the CRM tools you need to convert more leads. The software is also cloud-based, meaning that you can access it on any phone, computer, or tablet.
The Entrata Marketing Suite includes:
ProspectPortal: Easily create a website for your property and monitor its performance.
ILS Portal: Entrata's Internet Listing Services (ILS) Portal will automatically update major listing websites with your property's information.
Entrata Pricing: Find out how to efficiently price units in your property with this tool, which analyzes market trends to give you an optimal number.
Digital Marketing: Direct traffic to your website with Digital Marketing, which covers both paid ads and search engine optimization.
ReputationAdvisor: With ReputationAdvisor, you can manage responses to online reviews and maintain an efficient social media presence.
LeadManager: LeadManager gives leasing agents an easy way to track and organize leads with the Leasing Agent Dashboard.
Entrata pricing
While Entrata doesn't have any pricing information publicly available, costs will vary because they work with property managers to create unique, personalized software solutions.
Read our full Entrata review »
2. Leadsimple
Leadsimple is a CRM service that was developed specifically for property managers. Founded in 2008 to help property managers stay on top of marketing opportunities, Leadsimple eventually branched out and began offering their services to small businesses as well.
With Leadsimple, you can track calls and emails and create unique tags that allow you to differentiate between groups of leads. Leadsimple also integrates with other property management services, ensuring that residents, owners, and vendors are always on the same page.
Leadsimple pricing
According to their website, Leadsimple has three tiers of pricing: a $65 per month tier, a $99 per month tier, and a tier that charges $1 per door, with a minimum of 200 doors. These tiers offer different integrations and features depending on pricing.
Read our full LeadSimple review »
3. Knock
Knock was founded in 2014 in Seattle. In addition to the customer and resident management that other CRM services provide, Knock sets itself apart with its unique Business Intelligence platform. With Knock, you can use data analytics to ensure each of your leasing team members is functioning at maximum efficiency.
By giving you one convenient place to track metrics like email engagement, follow-up rates, and social media shares, Knock empowers you to spot strengths and weaknesses in your lead conversion efforts.
Knock CRM pricing
Knock does not provide pricing information. However, you can request a demo on Knock's website, and the team will work with you to provide a custom quote.
Read our full Knock CRM review »
4. HubSpot
HubSpot is not catered specifically towards property managers, but it is used by businesses across countless industries to manage and convert leads. Because HubSpot was founded as more of a general marketing solution, it offers effective marketing tools, but you might want to augment HubSpot with another platform for resident management.
Using HubSpot, you can manage crucial marketing elements, like your social media posts, website, and blog. You can also set up workflows that make sending, receiving, and categorizing emails and texts easier. However, you should do further research to ensure that the feature you want is included in the pricing tier you've selected.
Hubspot pricing
Hubspot has three tiers to choose from: Starter, Professional, and Enterprise. The Starter tier costs $45 a month, Professional $450 a month, and Enterprise $1,200 a month.
5. RentDynamics
As another property manager-focused CRM service, RentDynamics is a leader in the field of real estate lead management. Founded in 2012 in Utah, RentDynamics integrates with property management systems like Yardi to prepare managers for every scenario.
RentDynamic emphasizes a clear understanding and segmentation of different aspects of the real estate business. Turning a prospect into a resident requires a different approach at every step of that journey, and RentDynamic helps by introducing text message marketing and collecting robust lead information.
RentDynamics pricing
RentDynamics does not make pricing information available on its website, but you can request a demo online.
Read our full RentDynamics review »
Takeaways
Property management CRM software is an excellent way to relieve some of the administrative burdens that come with marketing your property.
Communication is crucial when you're in such a relationship-centric business. And by investing in CRM software, you can ensure the quality of your relationships while reducing the amount of time it takes to maintain them.