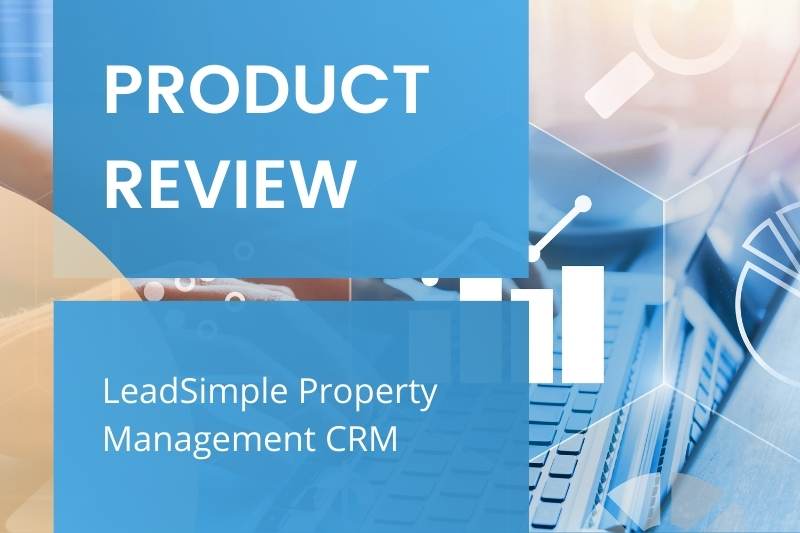 A good property management company must constantly juggle existing tenant satisfaction while seeking new and dependable residents, too. But attempting to find and manage new prospects can be labor-intensive and deplete resources. So, you need technology to keep things simple and organized.
Property management CRM (customer relationship management) software will help you organize prospects' data, simplify lead generation tasks, and automate communication with prospects.
LeadSimple offers CRM software specifically designed for property management companies seeking a more efficient way to manage leads and leasing. But is LeadSimple's property management CRM right for you? Read on to learn more about it.
This post covers:
About LeadSimple
LeadSimple was established in 2013 in Brush Prairie, Washington, with the idea of producing CRM software for property managers and real estate professionals. The company's founders recognized that many property managers' response times were lacking and that many PMs simply weren't following up with leads. So, they wanted to fix this.
LeadSimple combines a full-featured CRM with a process management module to help you manage growth and daily operations.
Additionally, LeadSimple integrates with other property management software to further streamline your operations. By integrating your existing PMS with LeadSimple, you can pull in customer, vendor, and property data with no hassle or manual data entry.
How LeadSimple works
LeadSimple is an all-in-one software solution that helps property managers track prospects with minimal customization. Property managers who manage leads with the software can save time and focus on growing their business than on tackling mundane, repetitive tasks.
Generally, LeadSimple works by assisting with three areas of focus:
Simplify growth: The tools in this category help you respond to new leads immediately, follow up with cold leads, automate communication with tenants and prospects, set up long-term drip campaigns, and more.
Streamline operations: LeadSimple combines your CRM, communication tools, and operational processes into one solution. So, you can automate essential tasks like emails, text messages, document generation, process triggers, and more.
Process consulting: LeadSimple can help you improve the processes already in place at your company, and help you determine which ones are worth automating. As a result, you can reduce data entry, maintain consistency within the company, and improve visibility across the board.
When you sign up with LeadSimple, you can set up one or more user accounts depending on the plan you subscribed to. The company employs a team of customer success representatives and also offers training courses, webinars, and a learning center to help new users get up to speed.
And if you opt for their process consulting services, you can enjoy a more hands-on experience that includes:
A discovery call and proposal
Current process review
New process implementation
Team training
Watch how ButterflyMX works:
Review of LeadSimple CRM
If you need a CRM for your property management company, read on to learn more about LeadSimple.
Features
LeadSimple's CRM is designed with property management companies in mind, and its seamless integration with your existing management software is a great asset. But LeadSimple offers additional features beyond integrations.
Here are some of LeadSimple's many features:
Sales and process templates: Take advantage of their extensive library of templates that you can plug into your own account and customize as needed.
Auto-import leads: With the click of a button, you can import leads from all your various marketing channels.
Route leads to the right people: Automatically notify the correct agent when a new lead comes in to ensure the prospect gets a call back right away.
Track outreach and marketing emails: Track each email's open rate and click-through rate to determine who is and isn't engaging.
Automate sales processes: Set a standardized sales process and make it simple for the whole team to follow.
Track staff performance: With LeadSimple, you can easily track each agent's or manager's leads, tasks, and conversions. You can also listen to phone calls to provide training and feedback.
Knowledgeable staff and support: LeadSimple develops its software with property management in mind by exclusively researching property management use cases. Therefore, their support staff is familiar with how your business operates and its needs.
LeadSimple pricing
Depending on the size of your building or property management team, LeadSimple can meet your needs with a price that works for you.
Their three pricing structures are as follows:
Basic: $65 per month
Growth: $99 per month
Operations: $1 per door / month; $200 minimum
You can also try LeadSimple free for 14 days before committing to the platform.
Additionally, you can opt for LeadSimple's process consulting services, which range in price from $3,000 to $9,000.
Pros & cons
Pros:
LeadSimple's software is designed specifically for property management.
Knowledgeable customer service department.
Combines your CRM, communication, and processes into one user-friendly system.
Includes a separate process management module with all the benefits of process management software like conditional logic, teams, and task instructions.
Integrates with property management software to pull in customer, vendor, and property data.
Cons:
It may be costly depending on the pricing tier you select.
Since it's such an extensive program, the implementation may be complicated or time-consuming.
The most affordable basic plan only allows one user.
Should you get LeadSimple?
LeadSimple was founded on the belief that property management companies shouldn't have to miss out on good leads and key marketing opportunities. Since their inception, they have made it possible for hundreds of property management companies to systematically follow leads from initial contact to new tenant lease signing.
In addition to helping with lead generation, LeadSimple's CRM software is full-featured with lead import, call, email, text tracking, campaigns, reporting, and more.
If you're a property manager, you may want to take advantage of their 14-day free trial and see if LeadSimple is a good fit for your business.
Alternatives to LeadSimple
There are a few alternatives to LeadSimple worth considering, including Entrata and IXACT Contact.
Entrata
Entrata is a comprehensive property management software platform that combines your property accounting, purchasing, facilities, and leasing data into one location. In addition to keeping your business functioning smoothly, Entrata's LeadManager — part of its Marketing Suite — ensures that "no lead is left behind."
LeadManager highlights leads that are most likely to convert so that staff can focus their time more efficiently.
It also provides tools to efficiently respond to your leads and track correspondence. Agents can send out alerts via text, send bulk email promotions, and create numerous automated responses.
IXACT Contact
IXACT Contact is an easy-to-use real estate CRM that enables you to manage your contacts, communications, and active business. Their marketing automation promises to help keep your business a cut above your competition.
IXACT Contact offers a free trial so you can determine if it works for you.
Takeaways
LeadSimple may be the only software provider that combines CRM, communications, and processes into one user-friendly system for property managers and building owners. You may not find another CRM that integrates into your property management software as well as LeadSimple does.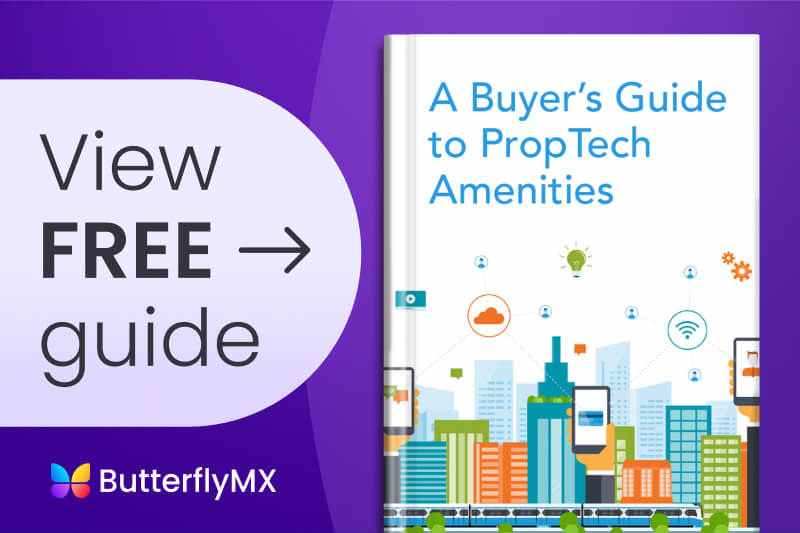 Disclaimer: ButterflyMX provides these blog posts to help our customers and potential customers make the right business decisions for them. Our blog posts are based on the information we have available to us at the time of writing.