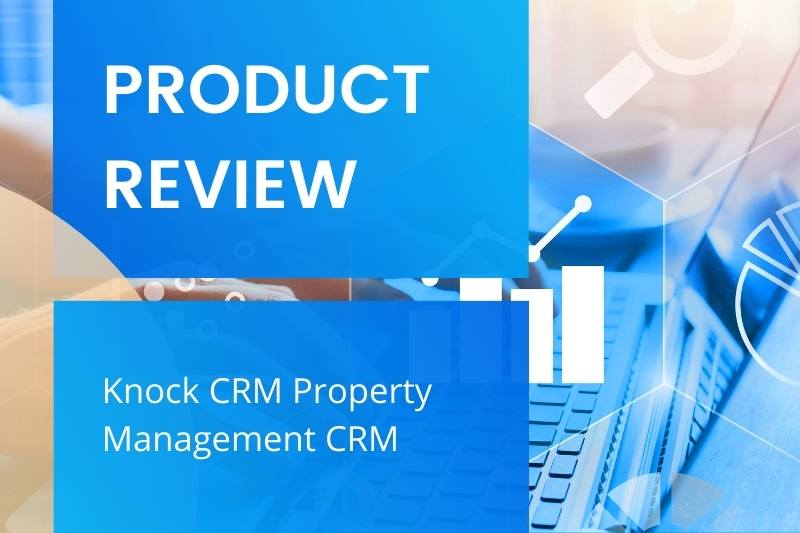 Filling vacancies quickly is one of your biggest responsibilities as a property manager. But that's easier said than done! That's why you need a CRM (customer relationship management) platform to help you manage leads, maintain communication with prospects, and more quickly convert prospects into residents.
Several companies offer property management CRM software, including Knock. Knock CRM is a platform worth investigating if you want to improve your prospecting and tenant acquisition processes.
This review covers:
About Knock CRM
Two long-term business associates, Tom Petry and Demitri Temelis, founded Knock CRM in 2014 in Seattle. The co-founders were frustrated with the difficulties involved in communicating with apartment communities, both as prospects and as residents.
They took advantage of an opportunity to create better multifamily dwelling technology and began to build Knock on the premise of "helping property management companies improve their renters' and onsite teams' experiences" while increasing operational efficiency.
In 2018, Knock secured $10 million in Series A funding, then secured $20 million in growth funding in 2021. Today, Knock serves millions of units operated by some of the best-known and fastest-growing multifamily property management companies. Knock has also been named several times to Best Places to Work in Seattle.
Watch how ButterflyMX works:
How Knock CRM works
Overall, Knock allows property managers, building owners, and leasing teams to better handle communications and build relationships with current and prospective tenants. Their integrated technology suite helps improve efficiency, maximize NOI, and guide prospects through the leasing process to become loyal, retained residents.
Knock CRM is designed for:
Multifamily marketing teams
Property managers
Leasing teams
IT teams
Multifamily owners
Multifamily operations teams
Whatever your role, the Knock CRM package offers tools to boost sales, communications, and business intelligence efforts.
Knock offers solutions in the areas of:
Apartment tour scheduling
Prospect and resident messaging
Leasing task management
Centralization to keep leads within your portfolio
Team oversight and progress tracking
Strategic planning, business intelligence, budgeting, and customizable reporting
Mobile workforce for remote teams
Review of Knock CRM
Below, we dive into the specific features that Knock offers in its CRM software. We also cover the cost and the potential pros and cons of their platform.
Features
Activity dashboard: One centralized location that sets up all daily tasks, appointments, maintenance requests, and tenant messages. Leasing teams can set up follow-ups and track prospects through the leasing journey, so no one gets left behind.
Performance measuring tools: Knock offers analytics and reporting that simplifies goal setting and performance management, allowing property managers and leasing teams to achieve successful outcomes.
Knockbot: An AI chatbot designed to keep leasing channels filled with high-quality leads, bringing pre-qualified prospects to your doorstep.
Knock Now™: Allows prospective renters to self-schedule apartment tours from a website or app, effectively increasing tour volume 2.5x without any additional expenses.
Knock Centralized Leasing Suite: Allows leasing teams to work remotely and keep leads within the portfolio, giving prospects more opportunities to lease.
Trustworthy security: You can rest assured that your online user sessions are safe with state-of-the-art encryption such as Single Sign-On (SSO), Veracode Static Application Security Testing, Rapid7 Dynamic Application Security Testing, and Splunk Security Information & Event Management monitoring.
Knock CRM pricing
Knock CRM pricing is not publicly available, but you can schedule a free demo and request a quote online. Most sources report that Knock's fees are commensurate with how many units are on the property.
Pros & cons
Pros:
Automated task management and intuitive design streamline operations
Created specifically for property management
Highly rated customer service and support
Ease of maintaining contact with prospects and residents
Thorough training and responsive reps
Offers partnership APIs and PMS integrations
Cons:
Only has 6 certified integrations
May not have a multi-touch attribution model
Some users reported difficulties creating multiple weekly reports
Should you get Knock CRM?
Knock CRM is designed specifically for property managers, leasing agents, and building owners who deal with multi-tenant properties. This is a huge plus for real estate professionals seeking a CRM built with property management in mind.
Additionally, Knock seems to offer a wide range of tools, which may cement it as a solid all-in-one CRM platform. Knock has also received many five-star reviews from customers.
Alternatives to Knock CRM
There are several viable alternatives to Knock CRM, but two worth considering include LeadSimple and Entrata.
LeadSimple
Like Knock CRM, LeadSimple was created with property management in mind. LeadSimple combines both communications and processes into an intuitive system for property owners and managers
One of LeadSimple's highlights is that it combines a full-featured CRM with a process management module that integrates with your property management software.
LeadSimple works well for managing existing tenants and keeping track of prospective tenants from initial contact to lease signing.
Entrata
Entrata is another property management software provider that offers a useful CRM platform. And Entrata is one of the best-known providers in the industry. Its ProspectPortal and LeadManager tools may be best suited to assist with your marketing and prospect management efforts.
Keep in mind that you may have to subscribe to their Marketing Suite in order to take advantage of the CRM tools offered.
Takeaways
Knock CRM may be a solid CRM platform for property managers and owners. With Knock, you can automate and streamline operations and simplify the leasing cycle for your team. However, if budget is your top concern, you may need to contact the company directly, as Knock pricing isn't available online.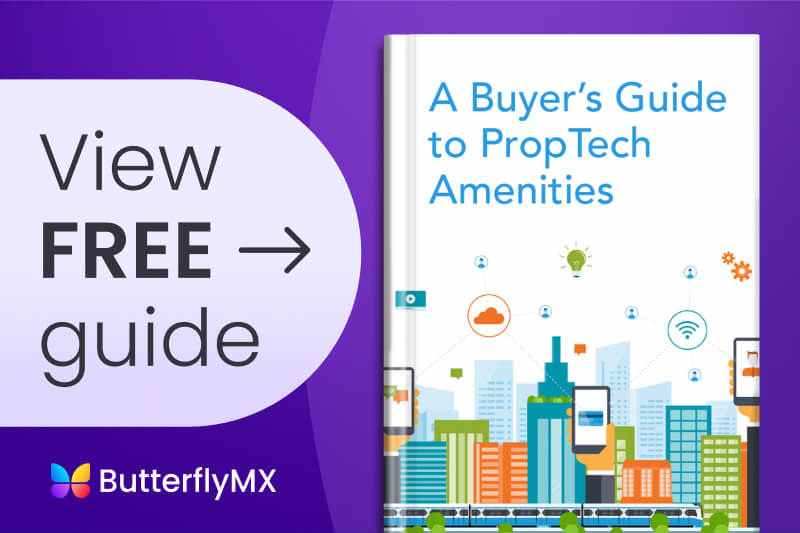 Disclaimer: ButterflyMX provides these blog posts to help our customers and potential customers make the right business decisions for them. Our blog posts are based on the information we have available to us at the time of writing.