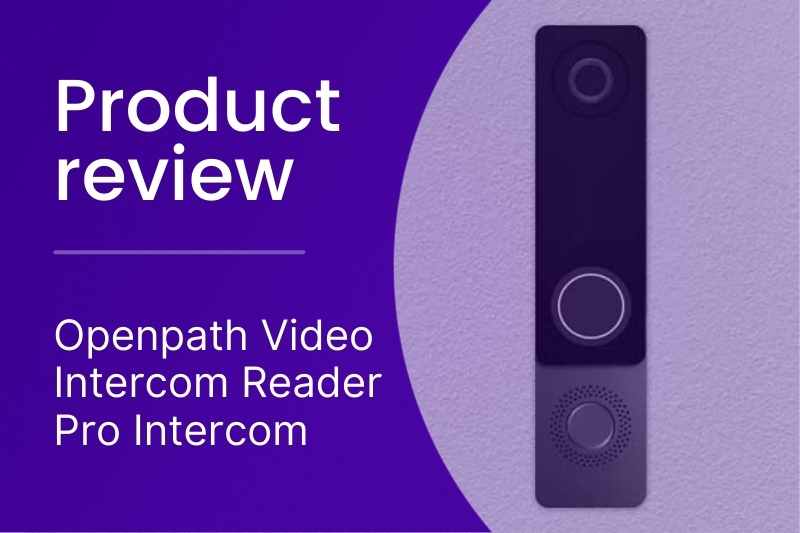 Key takeaways
Compared to other access control systems, your residents might find the Openpath Video Intercom Reader Pro more complicated and harder to use.
This Openpath product does not offer native keypad integration, which means that they fail to offer crucial entry options like entry PIN numbers.
No Delivery Pass functionality: Openpath doesn't offer an access solution specifically for delivery couriers, which can create confusion for residents and staff.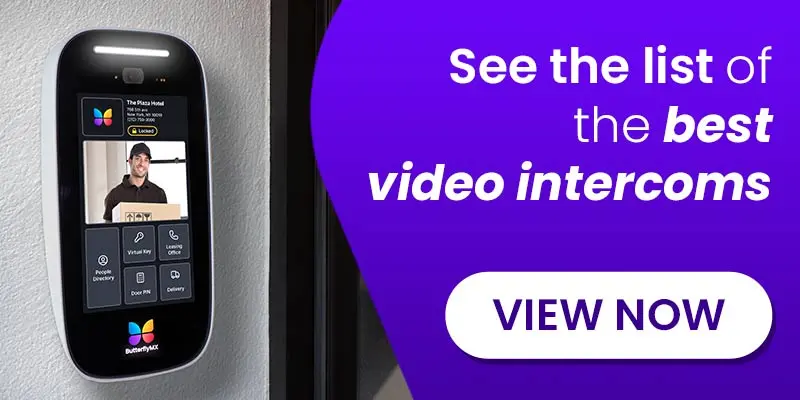 Today, you have a lot of options when it comes to access control systems. And the best video intercom can be the difference between a tenant who loves your building and an unrenewed lease. So, you need to be sure that you choose an intercom that's convenient, secure, and comes with all of the features that modern residents now expect. One of your options is the Openpath Video Intercom Reader Pro. But is it the solution you're looking for? Read on to find out.
In this post, we give you an overview of Openpath and explain how their video intercom works. Then, we list its pros and cons and help you decide if it's right for your property.
This post covers:
About Openpath
Openpath was founded in 2016 by a group of entrepreneurs who had negative experiences with access control at their previous companies. At each office or data center they visited, they'd need a separate credential to get in. And carrying around all those badges was quite frustrating.
So, they got to work on inventing a smartphone-based access control system that didn't need physical credentials. The Openpath Access Control is their flagship product among a line of other hardware and software solutions.
In July 2021, Openpath was acquired by Motorola, and soon after created the Video Intercom Reader Pro. In addition, they also sell wireless locks and Openpath video readers.
Openpath supports its hardware with cloud-based software, allowing users to manage its products from any device.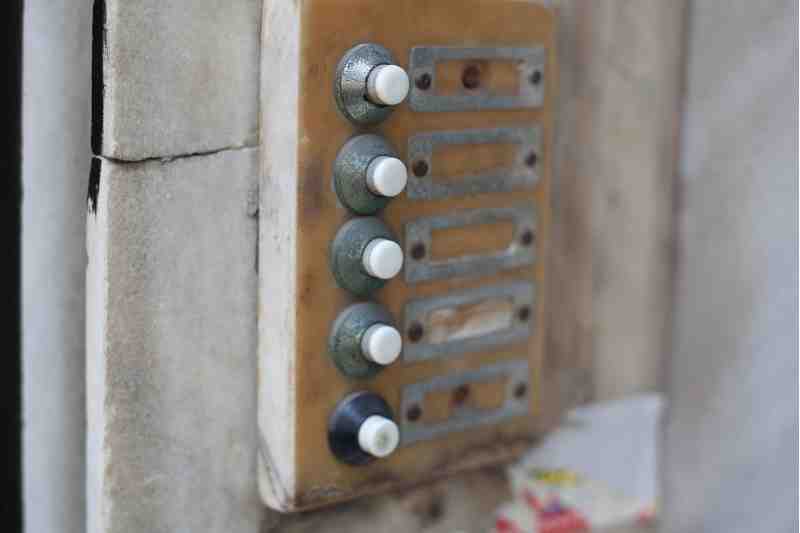 How the Openpath Video Intercom Reader Pro works
The Openpath Video Intercom Reader Pro works by verifying the credentials of the entrant at the door before granting them building access. The intercom has different ways to verify a user's identity, including fobs, cards, and a smartphone app.
Additionally, the system empowers tenants to verify the identity of a visitor requesting access. Guests can use the intercom to video call a tenant's smartphone. Then, tenants visually verify the visitor's identity and grant them access — all on the Openpath mobile app.
As a property manager, you can configure the Openpath Video Intercom Reader Pro to work accordingly with your building's needs. Openpath's video intercom offers a handful of access control options.
Tenants, staff, and visitors can use the Video Intercom Reader Pro to open the door using:
Mobile app. Tenants can use Openpath on their smartphones, watches, or tablets to open the door.
Key card or fob. Openpath can be configured to work with key cards or fobs that use RFID technology.
Wave to unlock. Openpath users can leave their phones in their pockets and wave their hands in front of the intercom to unlock it. While this might be convenient, Openpath users have complained about the fact that the app needs to be constantly running in the background to enable this feature, which drains smartphone battery life.
Intercom functionality. The Video Intercom Reader Pro has a standard intercom functionality for guests and delivery access. Guests press a button to request access from tenants, which activates the intercom's camera and streams a live feed of the guest to the tenant's smartphone. Finally, upon confirming the visitor's identity, the tenant grants entry.
Watch how ButterflyMX works:
Openpath video intercom cost
It's unclear how much the Openpath Video Intercom Reader Pro costs because Openpath doesn't offer pricing information online. Instead, they require you to request a quote through their sales department.
In addition to hardware and installation costs, you must also consider their software fees. To use Openpath, you're also required to choose between different software packages, which may incur additional costs.
You can choose one of the following tiers:
Openpath's Premium and Enterprise software packages allow you to access more features, including occupancy tracking and 24/7 support.

Pros & cons
Pros:
Smartphone-based access. Modern tenants rely on smartphones for everything. So by empowering tenants to open the door with their phones, Openpath has created a tech-forward solution that users will appreciate.
Multiple access options. Like many other access control systems today, the Openpath Video Intercom Reader Pro gives tenants multiple ways to enter the building.
Cons:
Inconvenient for tenants. Openpath's much-touted Wave to Unlock functionality would be a great addition to your property in a perfect world. Unfortunately, in reality, Wave to Unlock requires the Openpath app to run in the background at all times — reducing smartphone battery life and increasing the chances that a tenant complains.
Unintuitive mobile app. Some Openpath users have complained about an unnecessary amount of steps, like an extra dialogue popup, before they can finally get their door open. Imagine running into this popup if it's raining or windy out. For many, that wouldn't be a pleasant experience!
Inconsistent support. Openpath provides premium customer service for clients who pay for higher tiers of software. However, they don't offer the same level of support for customers on lower-tier plans.
The best Openpath video intercom alternative
So: Should you get the Openpath Video Intercom Reader Pro?
Although Openpath's features might be right for some properties, your property might be better served by another access control system with more features. Therefore, you should look for an alternative with a smoother user experience and robust capabilities.
ButterflyMX is the best alternative to an Openpath video intercom.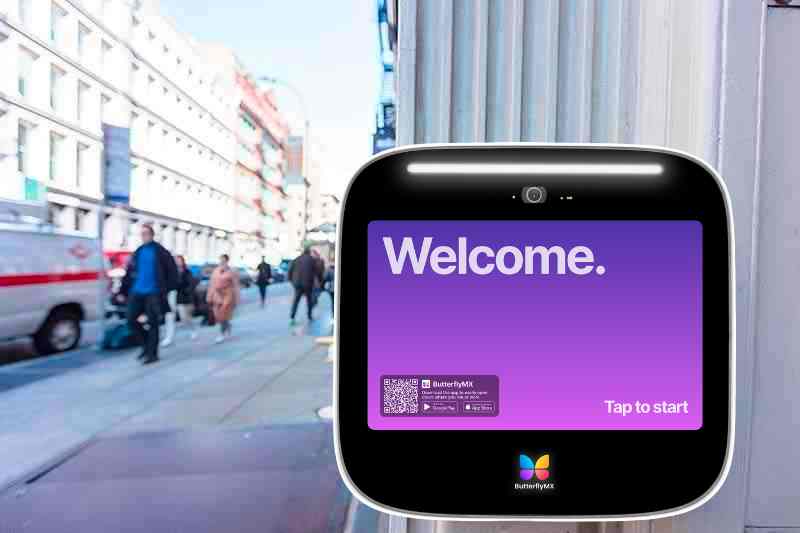 Why ButterflyMX video intercom is the better choice
Like Openpath, the ButterflyMX video intercom is smartphone-based. However, users may find our mobile app is easier to use. Our intuitive swipe-to-open feature is only one way that the ButterflyMX video intercom makes access simpler for tenants and staff alike. Additional door opening methods include voice controls through Siri and Alexa.
With the ButterflyMX app, tenants are empowered to take control of their own access experiences. For example, one of ButterflyMX's most convenient features is the Delivery Pass.
In both residential and commercial buildings, tenants depend on deliveries to receive anything from meals to furniture — more than ever before. Properties are receiving more packages than ever, and access control systems should have a simple way for a tenant to let in a courier even when they're not on the premises.
With ButterflyMX, tenants can issue one-time Delivery Passes to their couriers, facilitating easy, secure, and simple building access. Plus, property staff will no longer have to handle and process every single delivery!
While there's an Openpath Guest Pass feature that sounds similar, it's not purpose-built for delivery couriers. As a result, Openpath users may miss out on the convenience offered by our specialized Delivery Pass.
Openpath vs. ButterflyMX
ButterflyMX and Openpath offer many similar features. However, ButterflyMX may offer an enhanced user experience to your tenants. With ButterflyMX, your tenants can choose between their phones, smart watches, or a PIN code to enter the building — while Openpath might not offer that same versatility.
What's more, our powerful ButterflyMX OS management platform is a property manager's dream. With the ButterflyMX OS, the property staff can easily grant and revoke access permissions. And when integrated with a property management system, the ButterflyMX OS automatically updates access credentials whenever a tenant moves in or out. Last but not least, the property staff can easily view audit trails of every door release, further increasing security on your property.
With over 9,000 five-star reviews, ButterflyMX is the premier access control solution trusted by industry-leading property management companies across the country.
| Feature | ButterflyMX | Openpath |
| --- | --- | --- |
| Mobile app | Yes | Yes |
| Cloud-based | Yes | Yes |
| PIN entry | Yes | No |
| Native keypad functionality | Yes | No |
| Delivery Pass | Yes | No |
| QR codes for guest entry | Yes | No |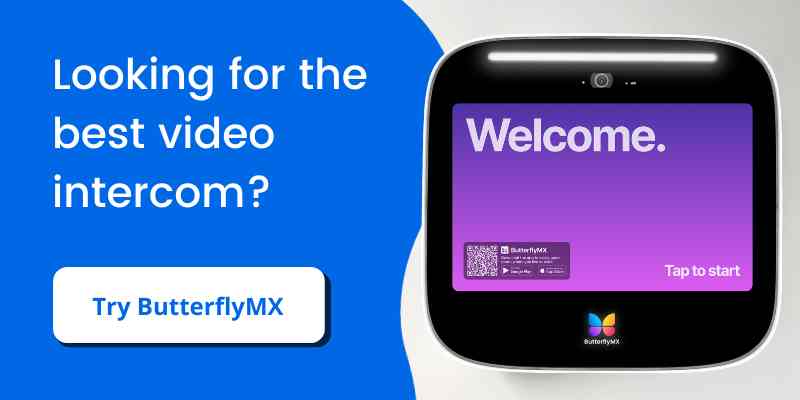 Disclaimer: ButterflyMX provides these blog posts to help our customers and potential customers make the right business decisions for them. Our blog posts are based on the information we have available to us at the time of writing.