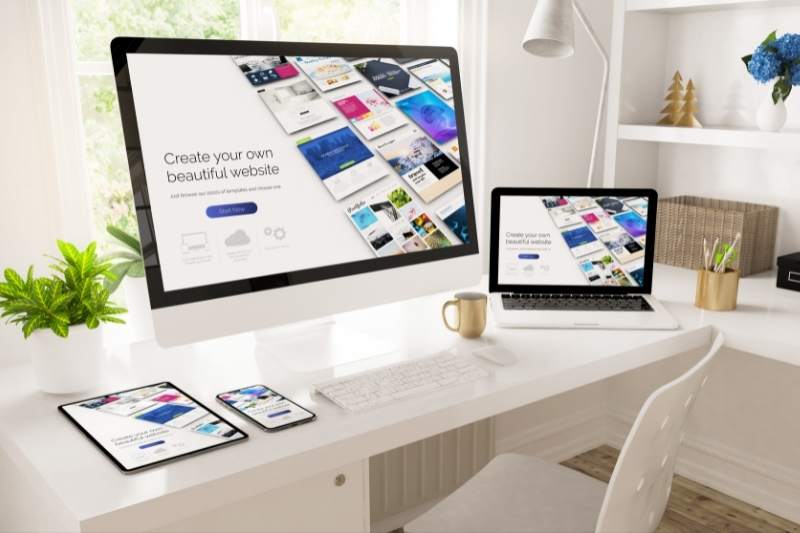 Are you looking for a way to boost your apartment marketing efforts and sign more leases? Establishing a website for your community or property management company can help.
Whether or not you already have a website, this post discusses the importance of creating one and the benefits of great apartment website design.
Navigate this post:
Does your apartment building need a website?
An apartment building website is a digital space to promote your property, share information about your building, and get leads from qualified prospects. Consider that over 80% of renters view an apartment building's website before booking a tour, submitting an application, or signing a lease. This illustrates how effective a website can be in marketing your apartment!
It's a good idea to build a website for your apartment because it's something you maintain complete control over. Other digital platforms — like rental listing websites and review sites such as Yelp — serve as a place where prospects can discover your building, but you have little to no control over how your property is presented.
Instead of letting a third-party control the message, create your own apartment website to make sure prospects have access to completely accurate information about your building. Prospects will feel reassured that what they're reading about your building is the truth if it's displayed on your own website. Having a website also makes your building look professional and legitimate, which is important in a time when internet scammers are so common.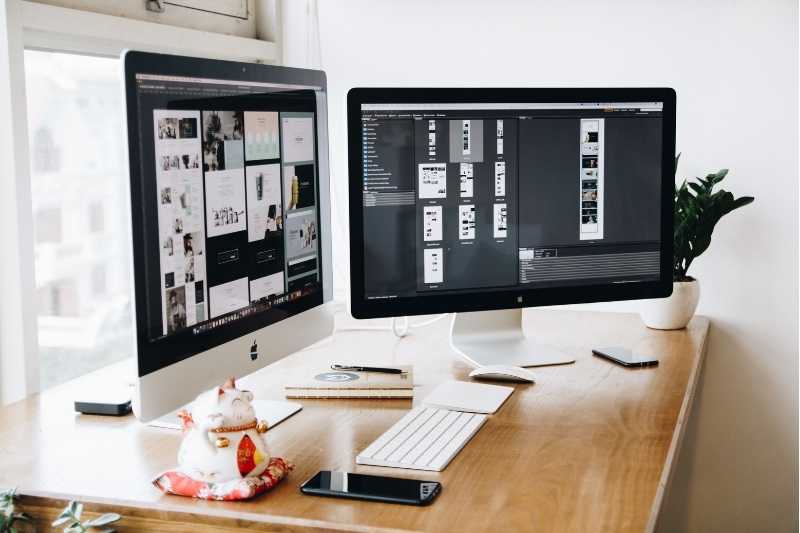 Websites for property management companies
If you manage a large portfolio and lack the resources to maintain a website for every building, consider building a website for your property management company. You can create a website for your property management company in lieu of or in addition to your apartment website.
A property management website serves as a great place to showcase all the buildings you manage in your portfolio. You can also share details about your company, its values, and its mission.
In fact, hosting a property management website that displays details and vacancies for multiple buildings can help you generate more leads. By listing all your buildings in one place, you're effectively marketing them all at once. So, if a prospect checks out a building that doesn't meet their needs, they can instantly see the other buildings in your portfolio that might better suit them.
Additionally, a property management website serves as a great place to gather prospects' information for remarketing efforts. When someone requests more information, joins your email marketing list, or fills out a form on your site, you can capture their contact info and store it in your CRM.
Watch how ButterflyMX improves the resident experience:
3 benefits of apartment website design
Not sure whether it's worth designing an apartment website? Below, we outline some of the greatest benefits of maintaining websites for apartments.
Top three benefits of great apartment website design:
1. Strengthen your brand
Your brand is one of your company's most valuable assets. It's how prospects and residents experience and perceive your business. Prospects may like your building, but if they don't like or connect with your brand, they might choose to live elsewhere.
Having a website for your building or property management company gives you an outlet to establish and refine your brand. The images, videos, fonts, colors, and content on your website paint a picture and tell your brand's story. And the stronger your branding, the more approachable and appealing your company will be to prospects.
2. Capture traffic & leads from search engines
SEO stands for search engine optimization. It's the process of optimizing your website and the content on it to rank higher in search engine results like Google and Bing. Ranking higher in search engine results will yield higher traffic to your website, and ultimately more leads.
Think about it: When searching for an apartment, many people likely turn to Google. They might search for something like "two-bedroom apartments near me" or "luxury apartments in Orlando." If you offer the type of apartment they're searching for, you want to make sure that your building appears in the search results for those queries!
Having a multifamily marketing website is the best way to ensure that people find your building when using search engines to hunt for an apartment. The higher you rank, the more people are likely to click into your website and browse your listings.
3. Retain control of apartment listings
Listing your vacancies on third-party platforms like Apartments.com, Facebook Marketplace, and Craigslist will certainly help you obtain more leads. But the problem is that you're relying on someone else to relay your message and information about your building.
Instead, you can control the narrative by listing vacancies on your own website. That way, you'll know the information prospects are getting is always accurate and up-to-date. It's also much easier to add or remove vacancies and update listings from one platform — your website — and then syndicate them to Internet Listing Services (ILS).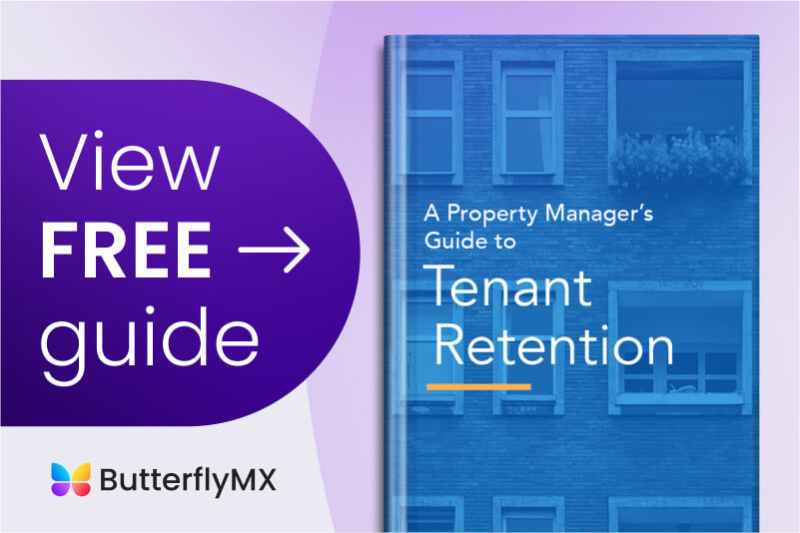 How do I build an apartment website?
To build an apartment website, you'll need to gather all the information you'd like to present about your building and then consider how to organize it into different pages for prospects to easily navigate. An effective apartment website design will include your building's name and address, contact information, details about your units and vacancies, and information about any building amenities.
You'll also have to consider whether to build the website yourself or hire a professional apartment website design company.
DIY apartment website design
If you want to go the DIY route, start with a website building platform. Most platforms offer free and paid templates you can use as a foundation.
Some of the best website builders for apartment buildings are:
Wix
WordPress
Squarespace
Once you have an apartment website template, it's time to start filling in the blanks. Upload your logo, choose a font, select on-brand colors, and add photos of your property and individual units. You'll also have to build out a few different pages.
Pages to include on your apartment website:
About page with details about your property management company
Contact page with phone numbers and email addresses for various departments
Availability page, which lists vacancies
Buildings page, which lists all the buildings you manage (if you're creating a website for your entire company/portfolio)
Building services/amenities page, where you can share details about the building itself and any amenities it offers
Professional apartment website design
Hiring a professional web designer will save you time, but it will cost more. However, if you don't have the skills or resources to create an effective website yourself, hiring a professional is probably the way to go.
Professional rental property website design may deliver improved SEO, a more polished look, and a better conversion rate than a site you design yourself. If it's in your building's budget, consider retaining a pro for best results.
Consider some of these website design service providers:
Apartment SEO
MarketApartments
Resident360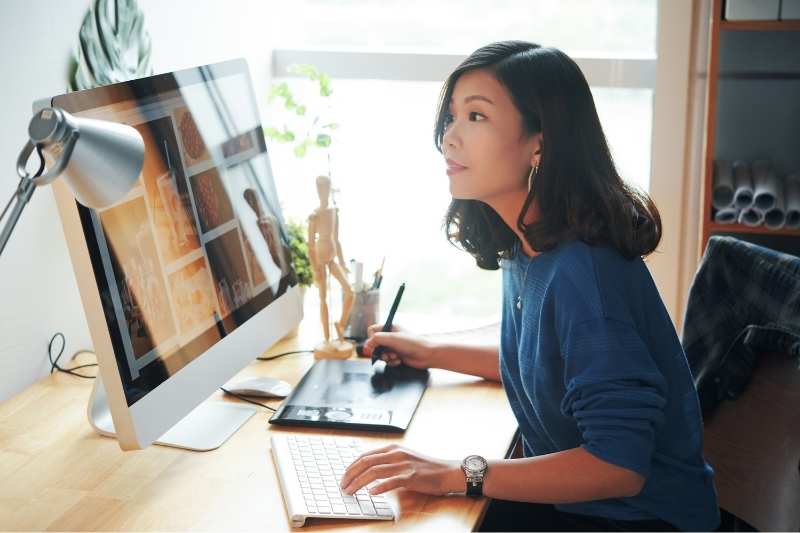 5 best features to enhance your apartment website design
Whether you already have an apartment website or you're building one for the first time, there are several features to include that you may have overlooked.
Here are five of the best features to enhance an apartment website:
1. Image gallery
Photos can make or break a prospect's first impression of your building. So, it's vital that you include plenty of images throughout your website.
While you should definitely sprinkle photos on every page throughout the site, you should also consider creating a photo gallery page dedicated solely to displaying photos. This gives prospects one convenient place to see your building and units from every angle.
Pro tip: Before you take photos, stage your units first — this helps prospects envision themselves living there!
2. Blog
You might not fancy yourself a writer, but blogging is one of the best ways to drive organic traffic to your website. Publishing a blog also helps get your building or company's name out there, strengthening your brand and improving brand recognition overall.
Topics to consider writing about on your blog:
The local neighborhood, such as reviews of restaurants and lists of activities near your building
Housing market trends in your area
Amenity spotlights where you can discuss different features and amenities within your building
Interior design ideas specifically for renters
Resident event recaps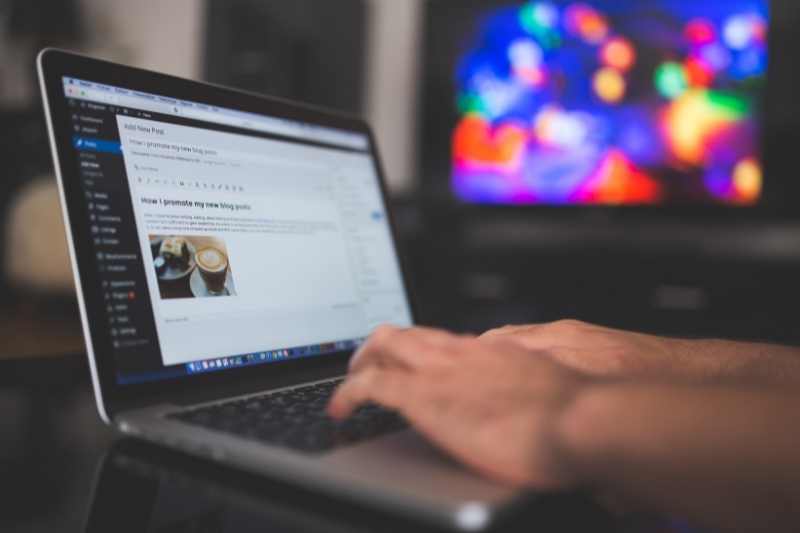 3. Company/building reviews
Want to build trust with prospects? Create a page to publish reviews of your building or property management company.
Reviews are one of the first things your prospects will look for when researching your property. So, give them a chance to see what former and current residents have to say about you and your building.
4. Live chat
These days, most people — especially millennials and Gen Zers — prefer communicating by email and text than by phone. They also want quick responses and fast results.
Automation technology like a live chatbot or an AI leasing assistant can save your team a lot of time answering questions and addressing inquiries from prospects. Live chat features also allow you to provide quick response times — even after business hours — without distracting staff members or pulling them away from other tasks.
5. Videos
A whopping 72% of consumers report they would rather learn about a product or service via video than by any other form of content. So, it's in your best interest to provide video footage of your property.
Videos give your prospects a better feel for the property and provide a more holistic view of it. Photos are great for highlighting details of your building and units, but a video tour of the property provides a more comprehensive perspective.
Consider placing a video at the very top of your website's homepage. That way, it's the first thing visitors see.
Ideas for videos:
Video walkthroughs of individual units
Drone footage of the building's exterior
Tours of the building's amenity spaces
Takeaways
Building and maintaining a website requires time and effort — but that effort pays off! Having a website for your property is one of the fundamentals of any apartment marketing strategy. Your website serves as an excellent digital resource to gather leads, shape your branding, rank higher in Google searches, and — most importantly — sign more leases.